(BPT) – Pets have always been a part of the family, but now more than ever they have a special role in your life, filling in for far-away friends and family, becoming coworkers, rounding out at-home weekend plans and even serving as workout buddies. Because of all they do to make you feel loved and supported, the holidays are a time to make them feel extra special.
Dr. Annie Valuska, senior pet behavior expert at Purina, and Jonathan Van Ness, pet parent and self-care guru, have partnered to develop some incredible ideas to help you create an amazing holiday for your cat or dog:
Make moments to relax and de-stress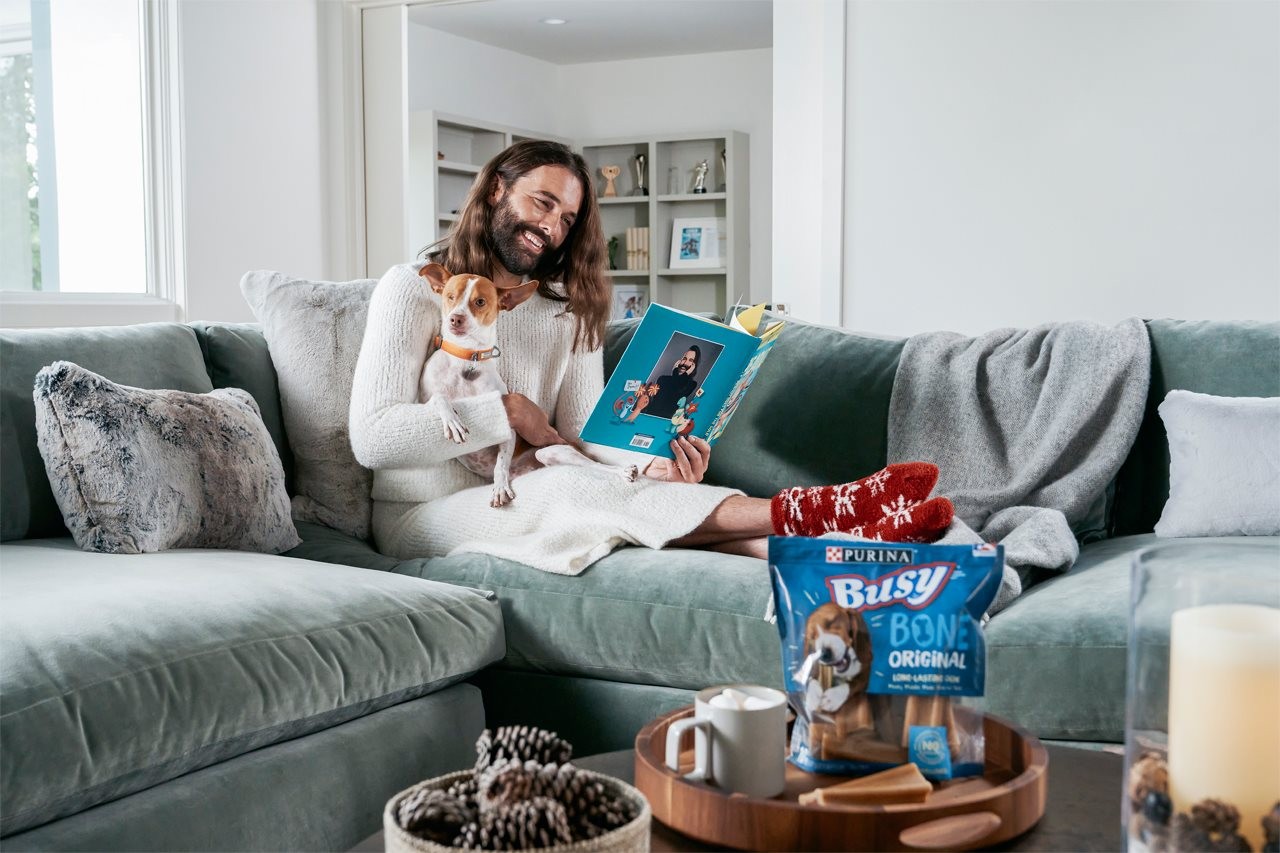 Some parts of the holidays can be stressful for pets (think decorating and baking extravaganzas). Remember, chewing can relieve mild anxiety or frustration for dogs. So first, give your best friend a Purina Busy Bone. Next, try reading to him because there are benefits to dogs when you read together! One book to consider is "Peanut Goes for the Gold," which is Jonathan's upbeat and hilarious children's book inspired by his own childhood guinea pig.
Encourage one-on-one time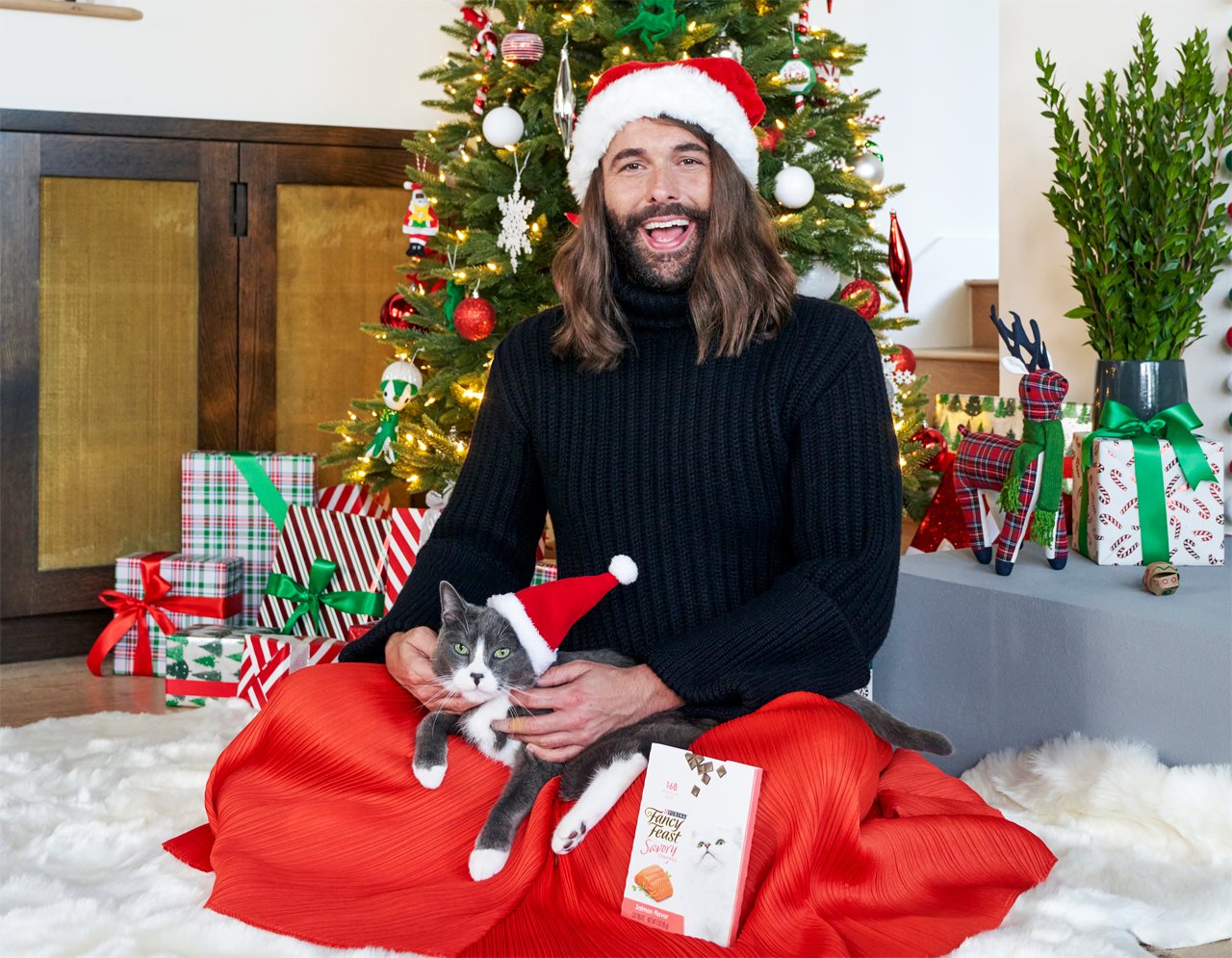 You may be spending more time with your pets, but days can flow together into a bland routine. So break up the monotony and encourage special moments with your pets. For example, get some Fancy Feast Savory Cravings to treat your kitty with tasty breakable pieces while you get her holiday-ready with festive pet accessories, such as a sparkly red collar. Take a few selfies and give extra scratches and back rubs as you make merry memories together.
Play a stimulating doggie brain game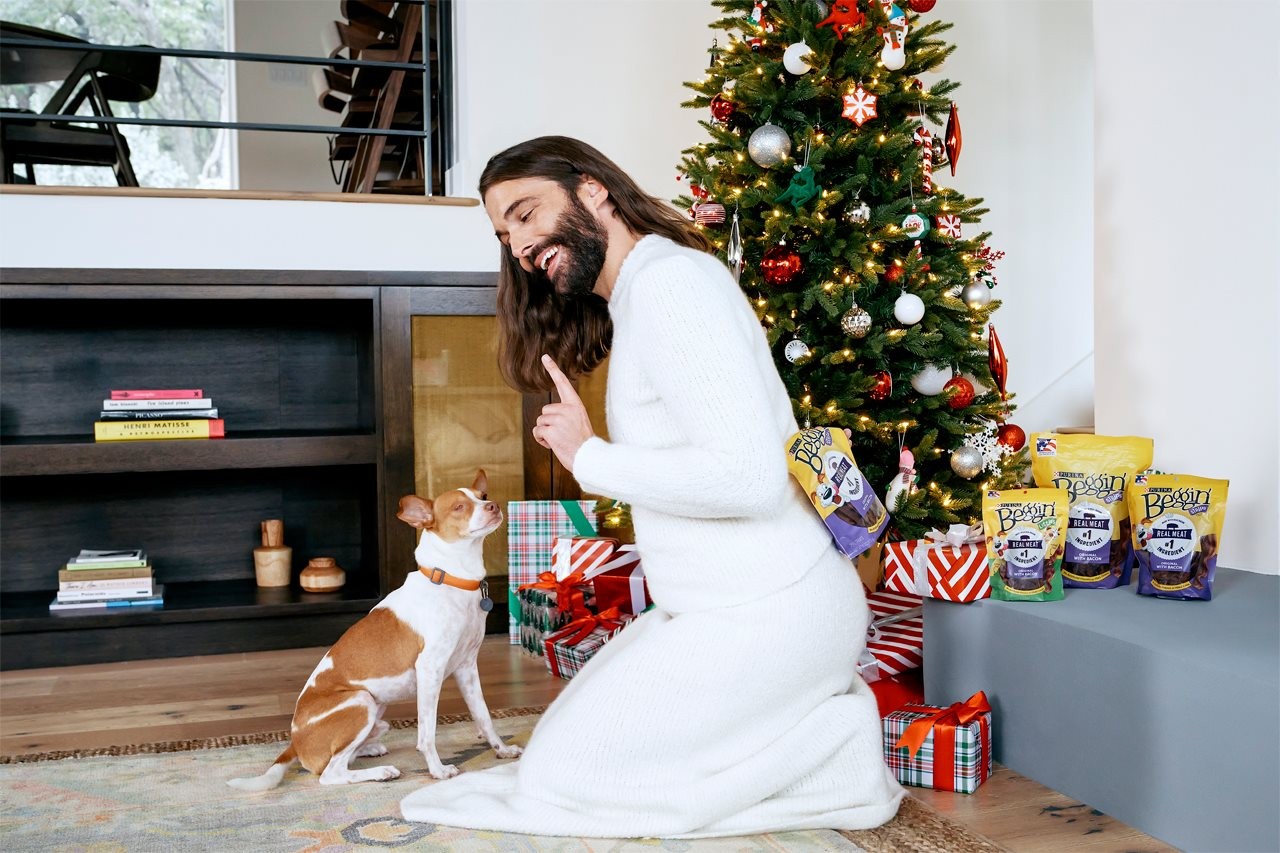 Keep dogs mentally engaged with a brain game such as Hide the Treat that allows them to use their problem-solving skills with their nose taking the lead! Dogs love the bacony smell of Beggin dog treats, so hide a strip in a place that's difficult but not impossible to access and leave a trail of scent by rubbing it on a few spots on the ground along the way. Your super-sleuth pooch is sure to enjoy the prize when he figures out this mystery.
Engage feline curiosity with cat puzzles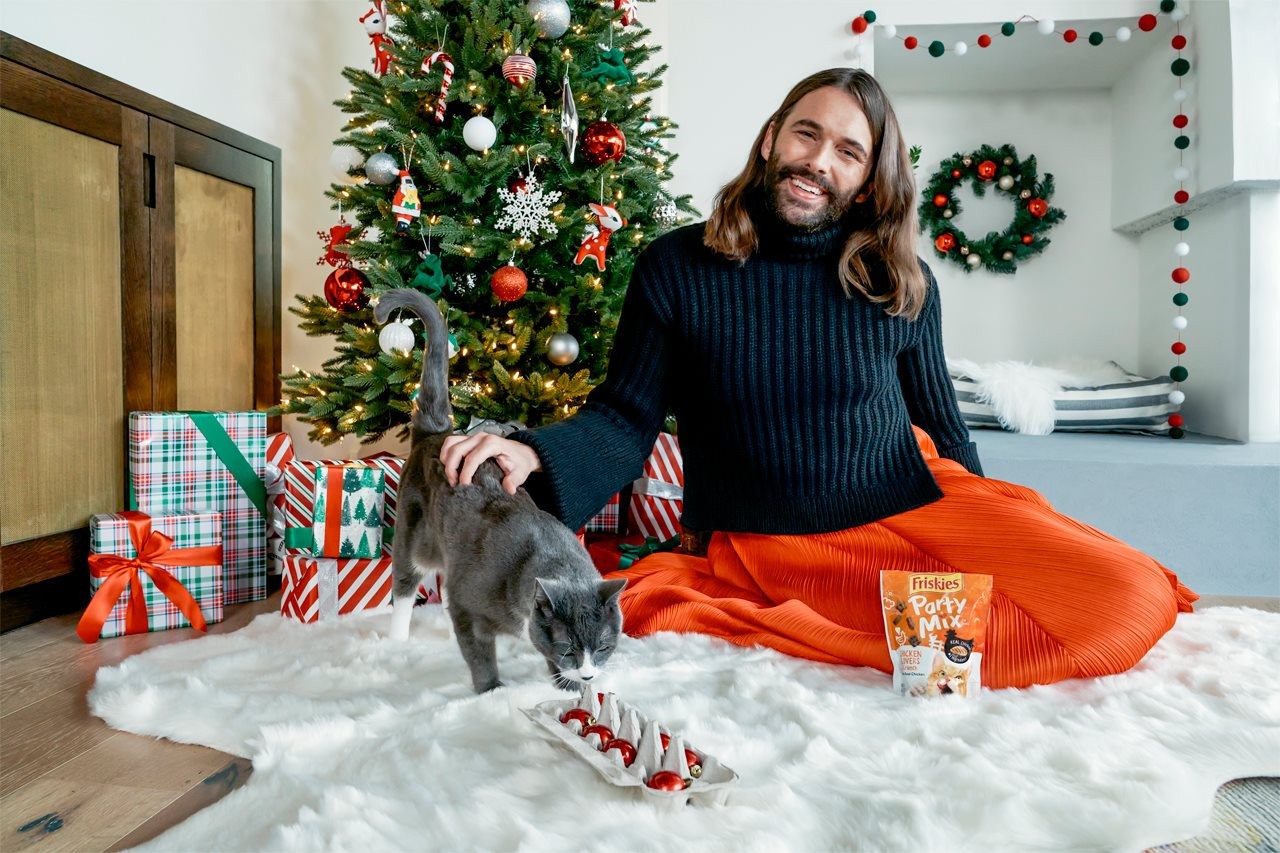 Create a DIY puzzle feeder using empty wrapping paper tubes that easily transform into a stimulating game for your cat with a tasty prize at the end. Make a few and hide some Friskies Party Mix in the center to engage the natural curiosity of cats by letting them hunt for their treats. If you don't have wrapping paper tubes you can use clean, empty rolls from paper towels or toilet paper, too.
Break up lounge days with physical activity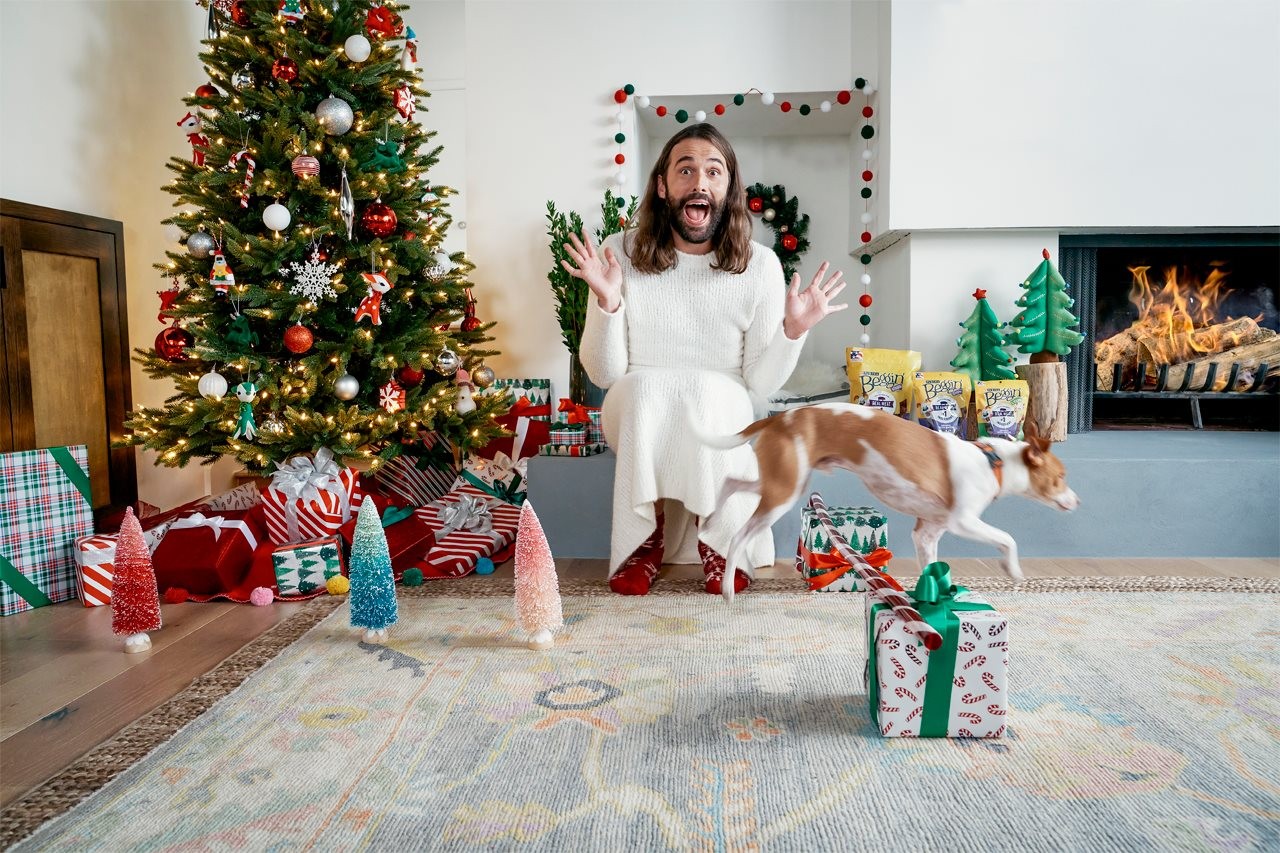 Lazy winter days are great for curling up, but your pup needs some physical activity to stay healthy, even if it's indoors and out of the cold. For the ultimate mental and physical stimulation, try agility training. Set up an obstacle course with objects from around the house, like boxes for him to jump over, cones to weave between and a hula hoop for leaping. Break up a Beggin Strip into small pieces to reward your dog while you teach him the activity and then again when he masters the concept.
To learn more about these holiday tips from Purina and Van Ness, visit Target.com/PurinaSeasonsTreatings.