(BPT) – Sponsored by Glad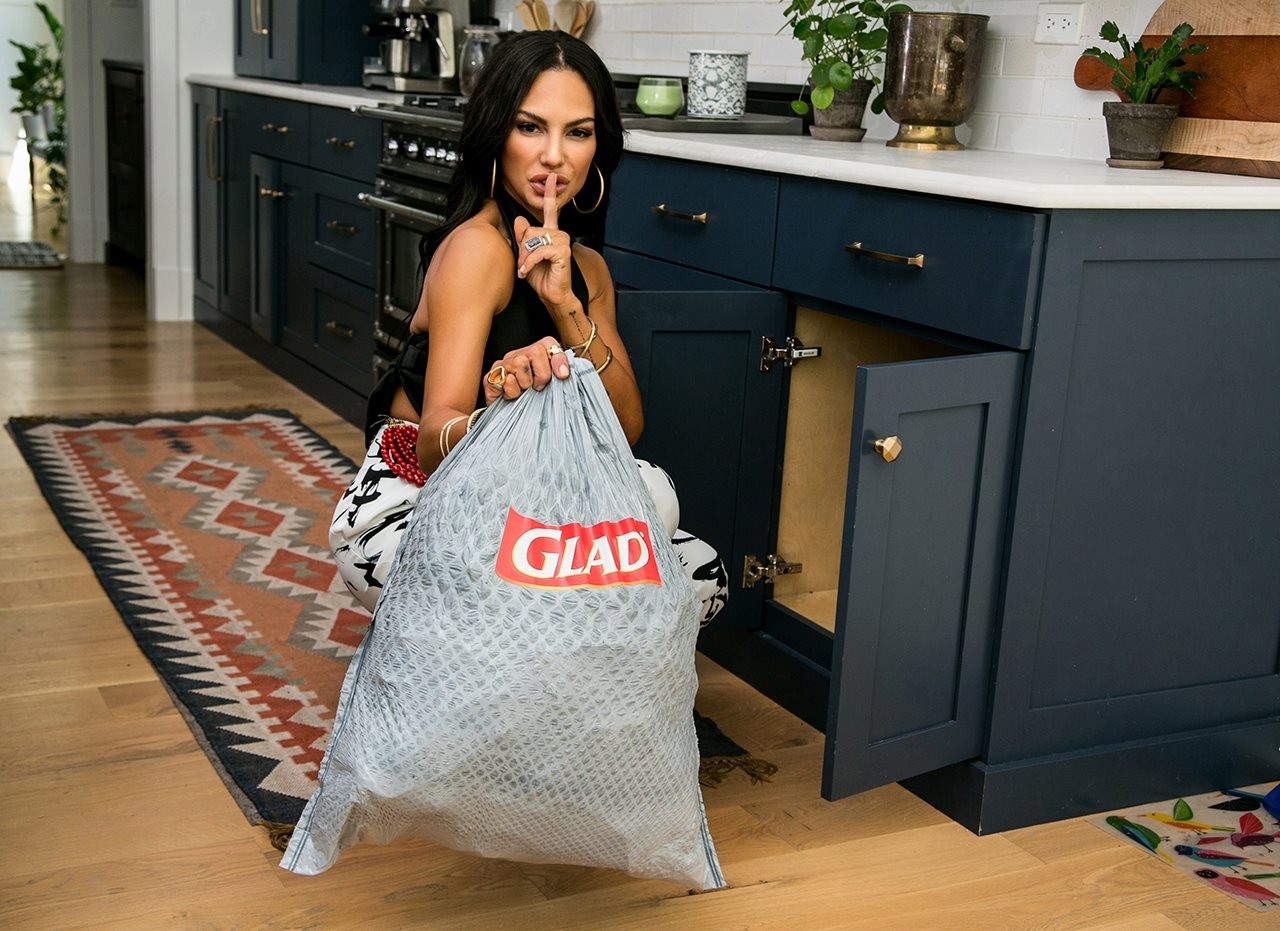 As the housing market cools down, sellers will need to work harder to attract buyers. Whether you're putting your home on the market soon — or if you'd just like your house to look and feel more appealing for family and guests — you can take simple steps that make a big difference. Real estate agent and interior-design specialist, Amanza Smith, from the hit TV show "Selling Sunset" offers tips for making your home more attractive — or sell faster.
1. Declutter to highlight your home
For both potential buyers and guests, too much clutter — including furniture, loose items, and décor on walls — can distract from the positive aspects of your home.
"When staging your home to put on the market or simply making updates to create an inviting atmosphere, less is more," says Smith. "Using a moderate amount of furniture creates a cleaner look and allows potential homebuyers to envision the home as their own."
Consider putting excess furniture in storage temporarily, giving your home the best possible flow.
2. First impressions matter
When anyone enters your home, odor makes a huge difference in how they experience the space.
"Smell is a sense that evokes memories in people — good and bad. If the house smells like last night's fish dinner or heavy fragrances, it can create a space that is not appealing to guests or potential buyers," warns Smith.
In a YouGov study conducted for Glad, 93% of respondents said a home's smell is important when considering purchasing a home, and 46% said the number one quality that would deter a buyer from purchasing a home is a bad odor or smell. In fact, 64% of the respondents said a bad odor would make them decrease their final offer.*
To help prevent this problem, Glad® ForceFlex Plus with Clorox™ Drawstring Trash Bags use odor-eliminating technology to help eliminate food and bacterial odors. While many competitor bags mask the smell of trash, Glad with Clorox bags help eliminate offensive odors to help keep your home smelling clean and fresh, without sacrificing strength and performance. So, if you forget to take out the trash before a showing or get-together, no one will know except you!
In the latest Glad Torture Test series, Glad partnered with Smith to host an Open House, where unsuspecting home buyers were brought in to tour their potential dream home. What the prospective buyers didn't know was that there were trash-filled bags hidden throughout the house. See what happens when they experience the odor-eliminating technology of Glad with Clorox. Watch the video at Glad.com/Amanza.
3. Refresh with fresh paint
Making rooms look fresh and clean is easier (and less expensive) than you think, with a simple coat of paint.
"A neutral tone that brightens up the space is the best bet when you're selling," Smith notes. "And a fresh coat of neutral paint is an easy, effective way to enhance the space without breaking the bank!"
You can choose from white/off-white or light shades of gray, cream, beige, or tan.
4. Neutral staging is everything
Just like swapping your wall paint for a neutral palette, it's also important not to distract the eye with garish throw pillows, area rugs or art. Choose a select few items in each room to complement the neutral palette of the walls. Removing items that are jarring to the eye not only boosts your home sale but can help you find your inner Zen.
"A clean palette allows new buyers to envision their own sense of style," Smith advises. "Many retailers have affordable accent pieces, so you don't have to spend a lot of money to update the space."
5. Bring outside areas into focus
Outdoor living is seriously on-trend these days, so be sure to optimize your outdoor space.
"If you have an outdoor gathering space, clean up the area and make it feel like another destination," Smith recommends. "Having an outdoor area to hang out in with family and friends can be a big selling point."
With these tips, you're bound to have an easier time selling your home — or just relaxing and enjoying it.
*YouGov Plc, June 2022. Online survey of 500 U.S. adults who plan to purchase their next home in the next 12 months