Destiny Alfonso, of Just Destiny Mag, kept putting house projects on pause, but when a free weekend opened up she jumped at the chance to spruce up her bathroom.
Check out five small bathroom updates Destiny did in one weekend!
Small Bathroom Updates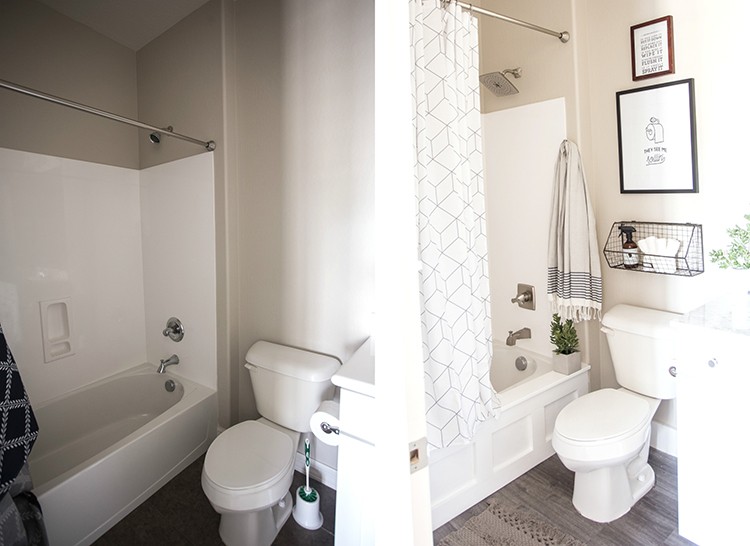 When you have a free weekend, make plans to spruce up your small bathroom. Here are the five small bathroom updates I undertook in my own home. From the before and after photos, you can see they turned out great.
---
1. New Facet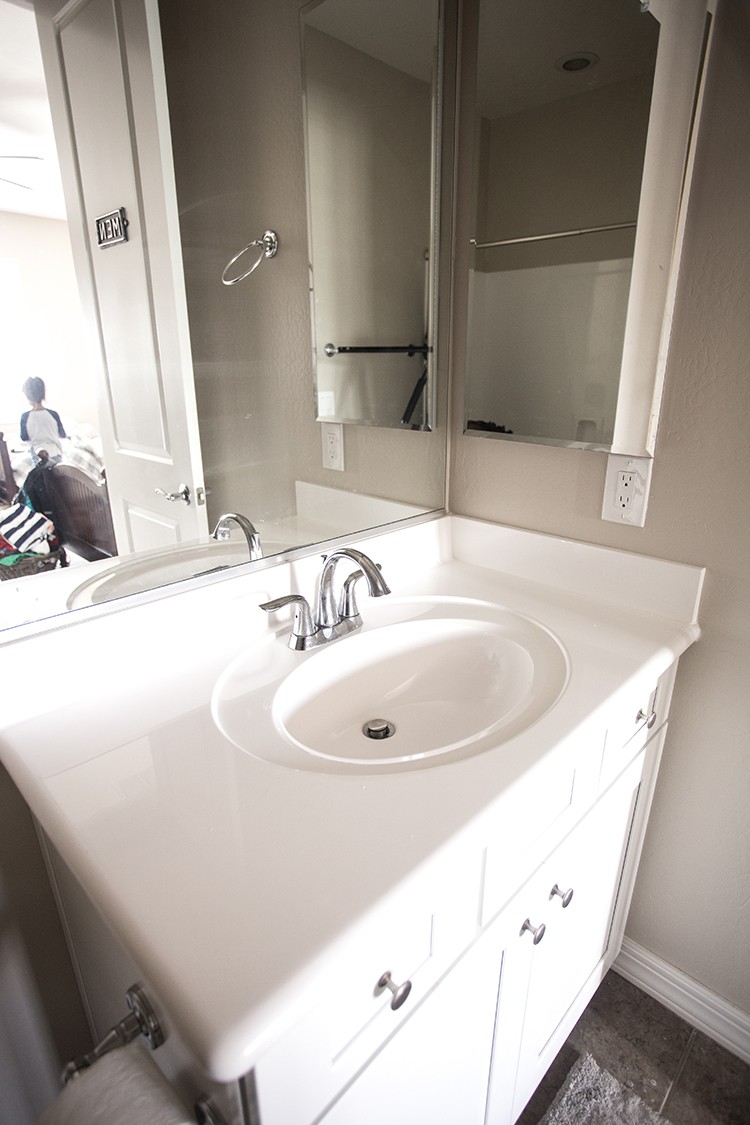 Above, you see my old bathroom vanity. It wasn't bad, but it was pretty blah.
If you're not ready to totally rip out your bathroom vanity, install a new counter top and dress it up with a new faucet. Faucets seem a bit intimidating to install, but within a couple of hours you can haven an entire new look to your bathroom!
If you're working with a new counter top, it's easier to install the faucet first and then install the countertop with the faucet installed.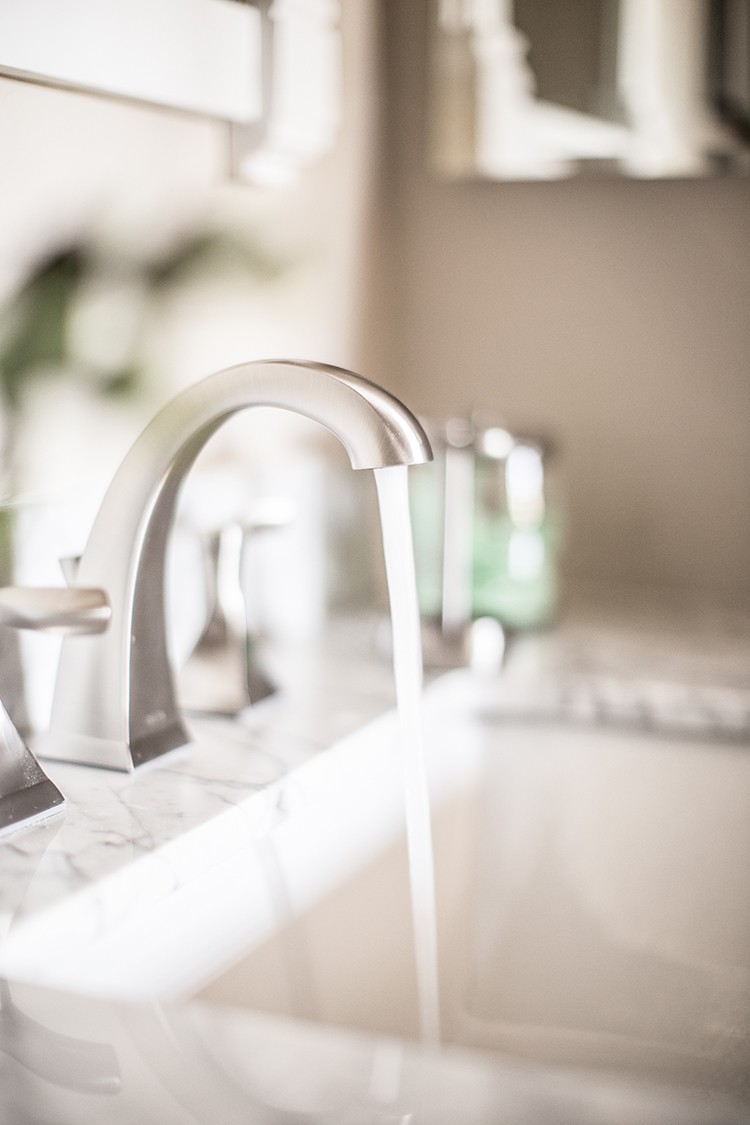 The new bathroom faucet and the marble vanity top are such much more appealing
The Everly high arc spout is a great for rinsing and filling.
---
2. Wider Showerhead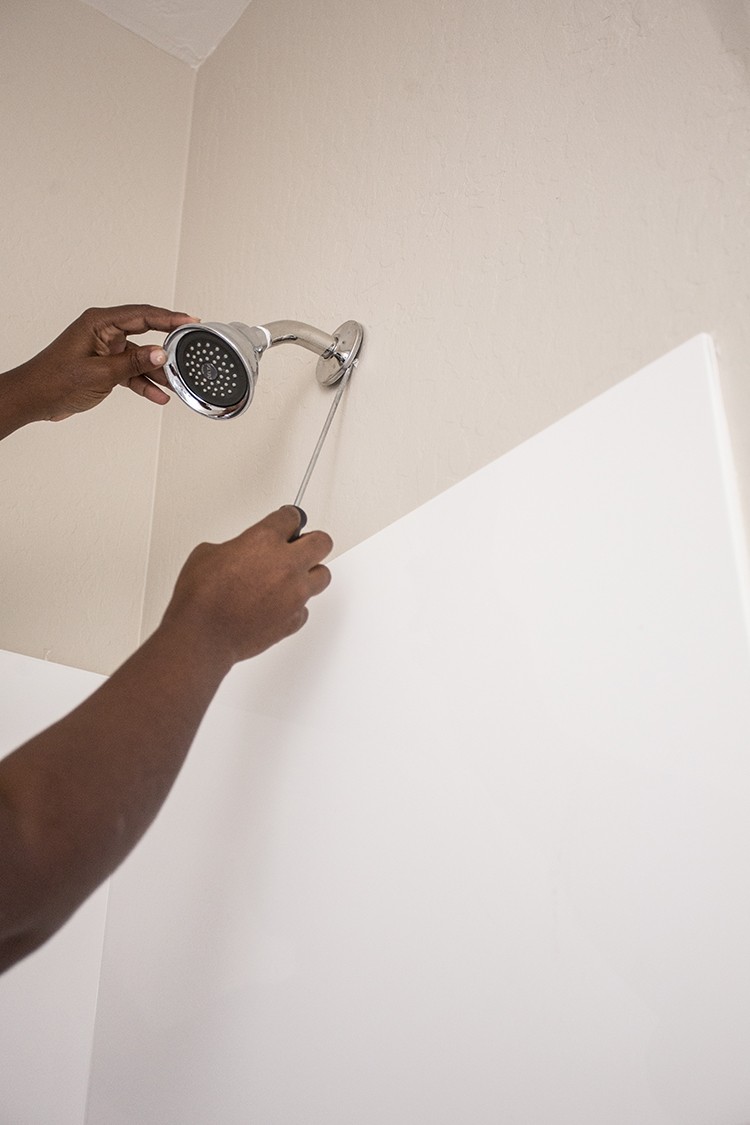 Builder grade shower heads should never stay around for too long.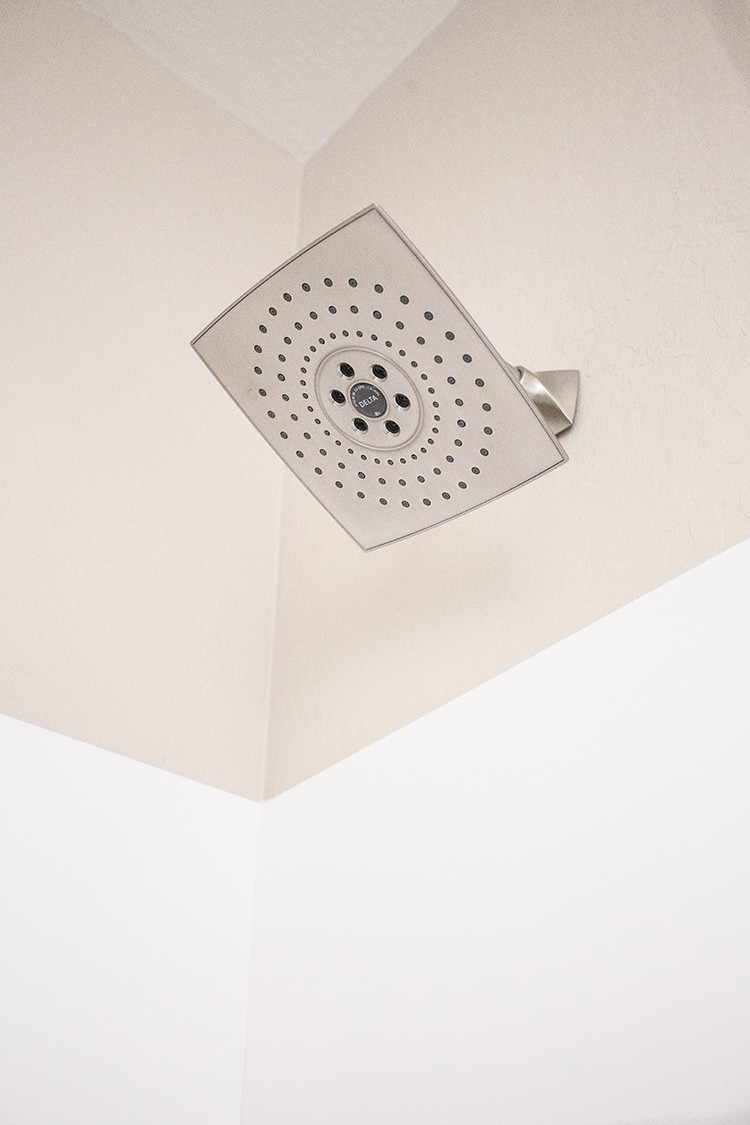 This awesome showerhead and tub faucet by Delta is also from the Everly Collection. Itfeatures spot shield that helps your showers fixture stay cleaner! Perfect for those of us with hard water.
 The wide shower head gives you the feeling of more water without using more water. A great shower experience is truly a luxury and with just a swap of a few fixtures you will feel the difference in no time!
---
3. Functional Hooks
Towel hooks are another way to make your bathroom more functional. Place hooks next to the shower so you have access to a towel or robe when you're done with the shower. Drying of inside the tub leaves your floors clean and dry!
---
4. Pivet Toilet Paper Holder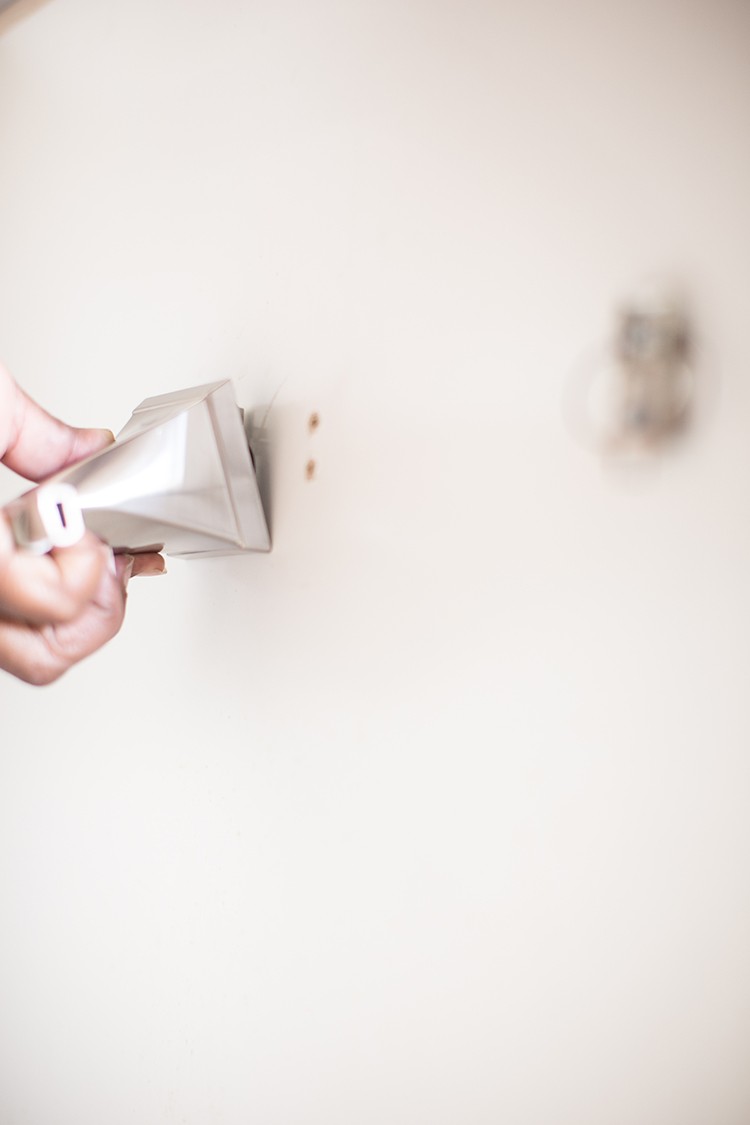 If your toilet paper holder needs a style boost, the Everly collection includes this easy to install pivoting toilet paper holder. Simply move it up and down to install your next roll! You will love the new quick click mounting for easy installation.
Use the template that comes with it to get the measurements just right. Then align the bottom, lift and it clicks into place!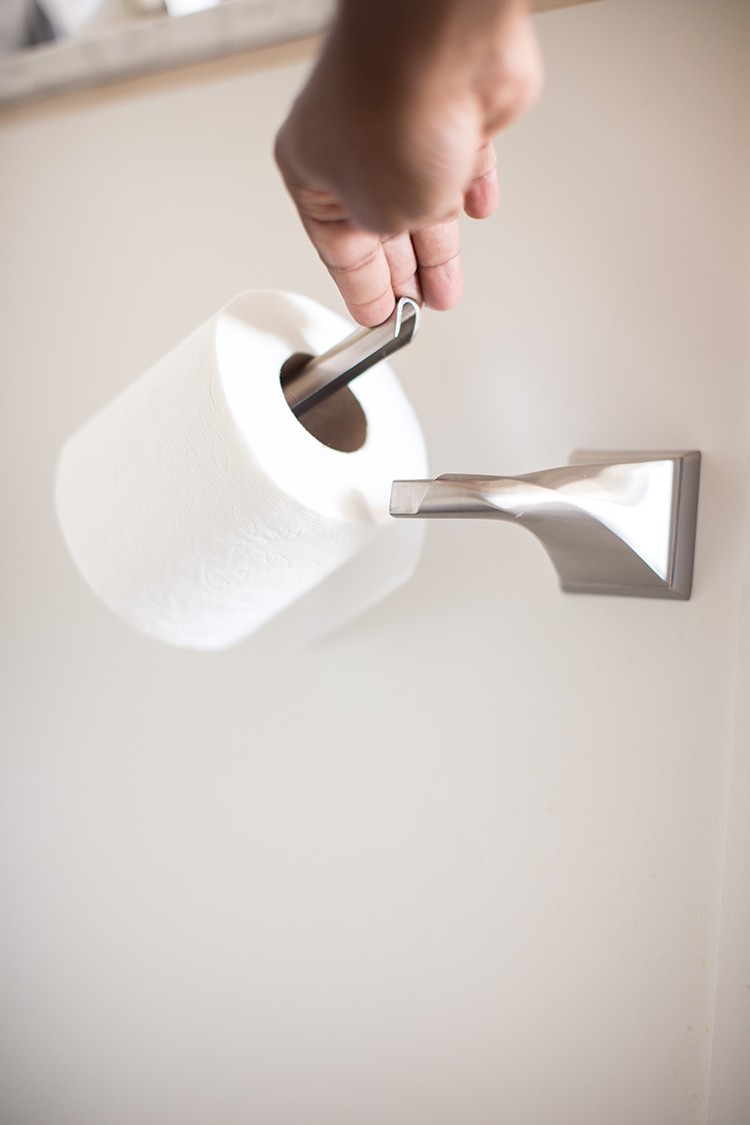 No need to tighten a small screw anymore!
---
5. Towel Bar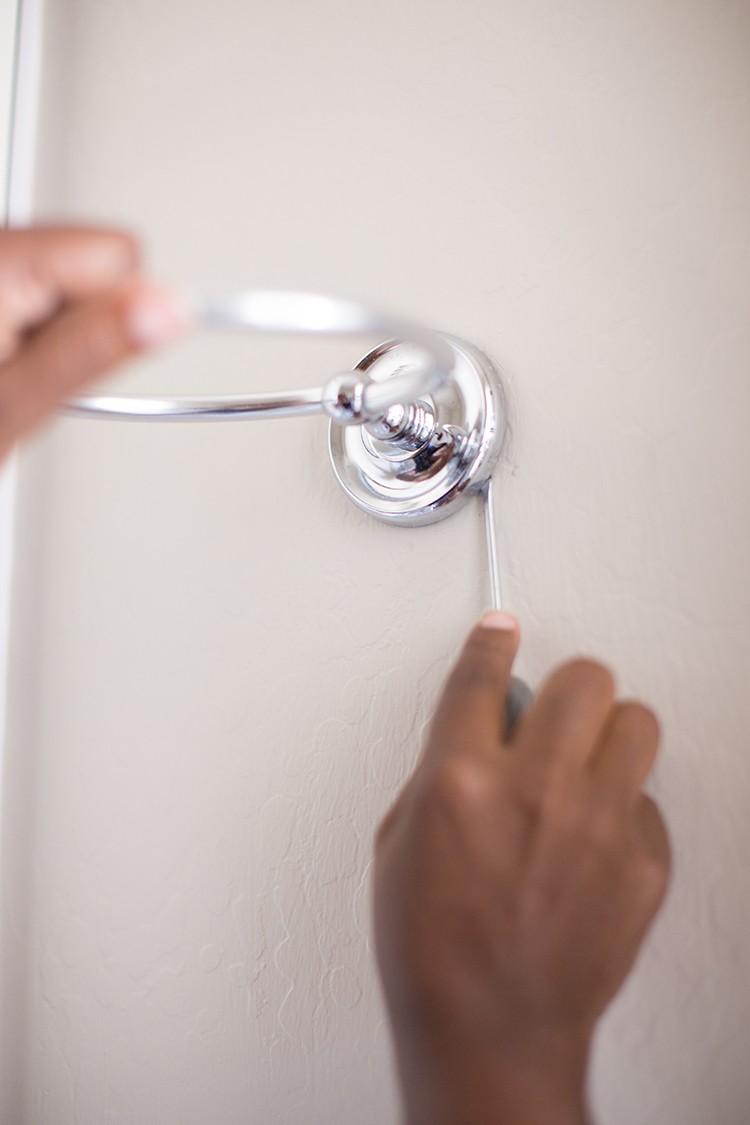 Now that you've replaced faucets and fixtures, finish up your update by replacing your towel bars.
Your hand towel and towels bars are items that are used everyday and help keep the bathroom organized and functional. Towel bars are available in various sizes so chose the one that fits your space best!
If you find yourself with a some extra time, upgrade your vanity knobs too! The small detail could be just what your bathroom is missing!
Browse The Home Depot's
Bath Department
for everything you need for your small bathroom update.
The post 5 Small Bathroom Updates That Make An Impact appeared first on The Home Depot Blog.