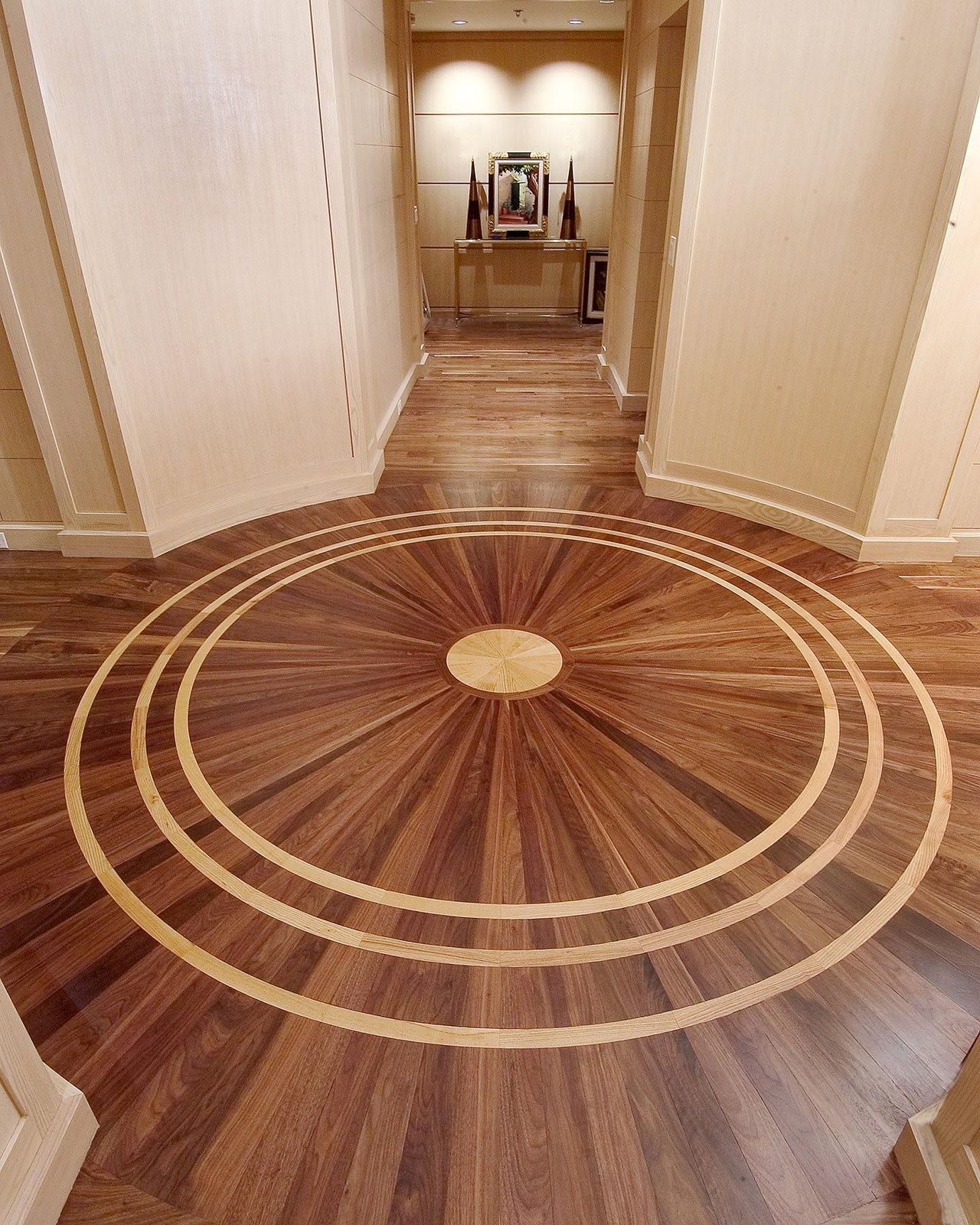 (BPT) – Walnut and ash combine to create a stunning circular entry. @Universal Floors
Nothing looks or lasts like real wood floors. Luxurious! Timeless! And a flooring option that increases a home's value, no matter where the location! Yet with so many wood-look flooring options available today, it's difficult for homeowners to know if the products they're buying are made using real wood. That's when the experts at the American Hardwood Information Center and the National Wood Flooring Association step to the plate.
"Nothing beats the beauty and visual uniqueness of real wood floors," says Linda Jovanovich of the American Hardwood Information Center. "No two boards are ever alike, even if they come from the same tree. Wood-look products simply cannot say the same."
Michael Martin, President & CEO of the National Wood Flooring Association (NWFA), agrees and says, "A recent survey commissioned by the NWFA revealed that two-thirds of the homeowners polled want real wood floors in their dream homes. And since a variety of price points are available, there's a wood floor to fit almost any budget." Martin also says that it's about adding value, too. And here's what he means.
1. Real wood floors add home value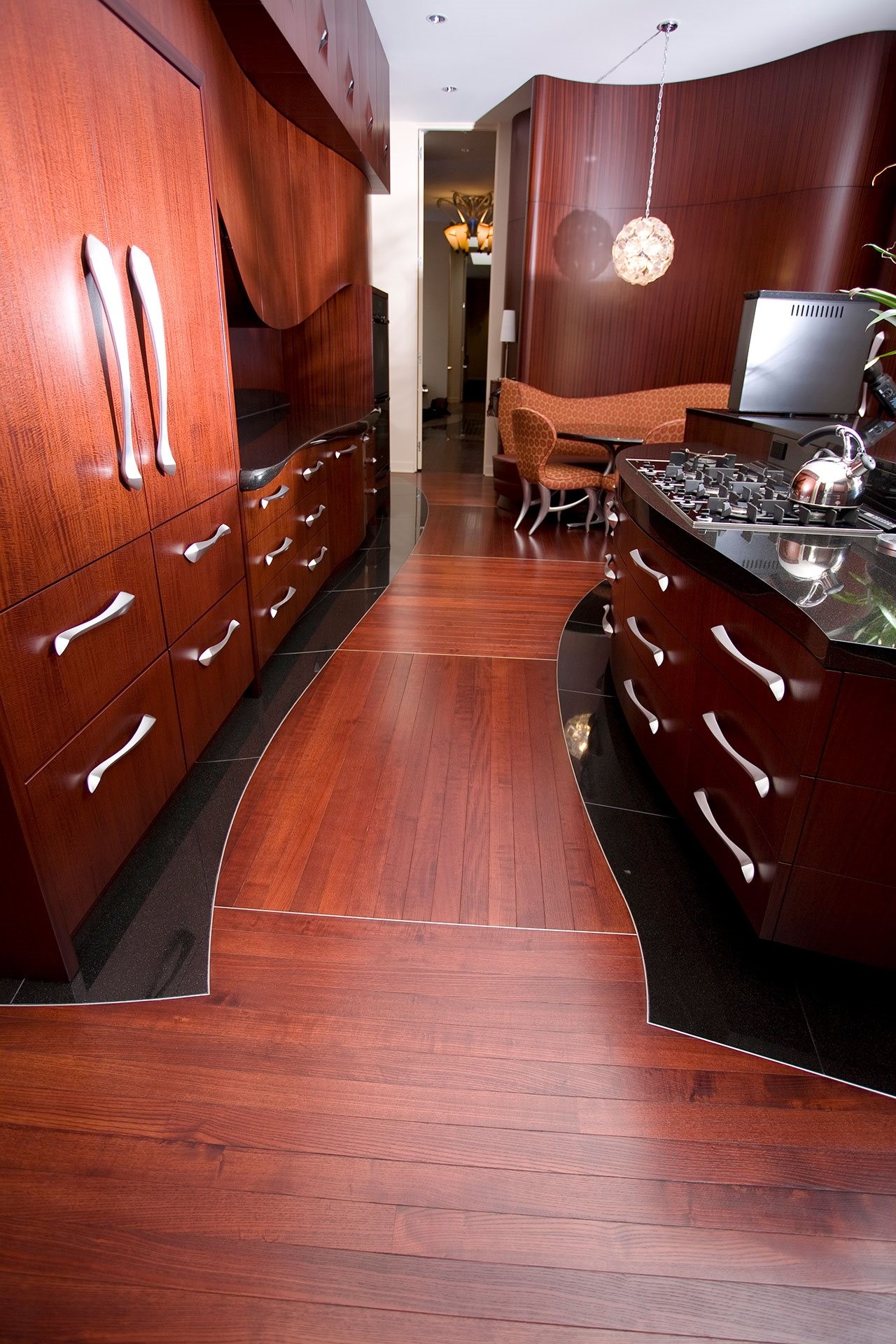 This ash floor features a custom stain that perfectly complements the modern décor. @Seabaugh's Custom Hardwood Floor
More than 80 percent of homeowners believe that real wood floors, compared to other flooring options, add the most value to their home. And when properly maintained, real wood floors can last for the life of the home, and beyond! Now that's a long-term value proposition.
2. Homes with real wood floors sell faster and for more money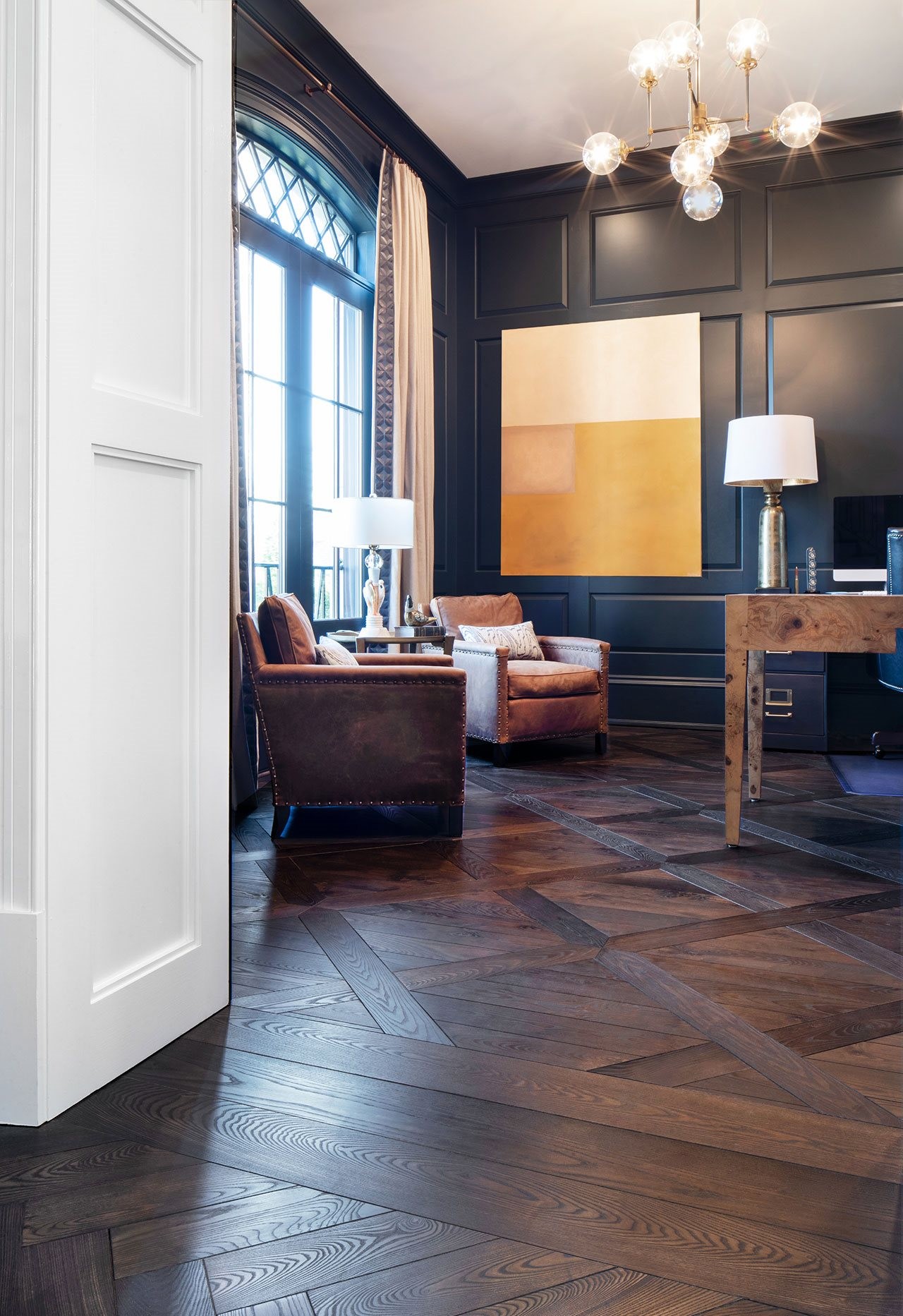 This beautiful ash floor is wire-brushed and features a custom reactive stain. @Four Board Woodworks
Real estate agents agree that homes with real wood floors sell faster, and for more money, than identical homes without wood floors. In fact, 88 percent believe that homes with real wood floors can sell for up to 10 percent more. (Example: Invest $10,000 in real wood floors, and a home valued at $200,000 could potentially sell for $220,000, doubling the homeowner's investment.)
3. Real wood floors are durable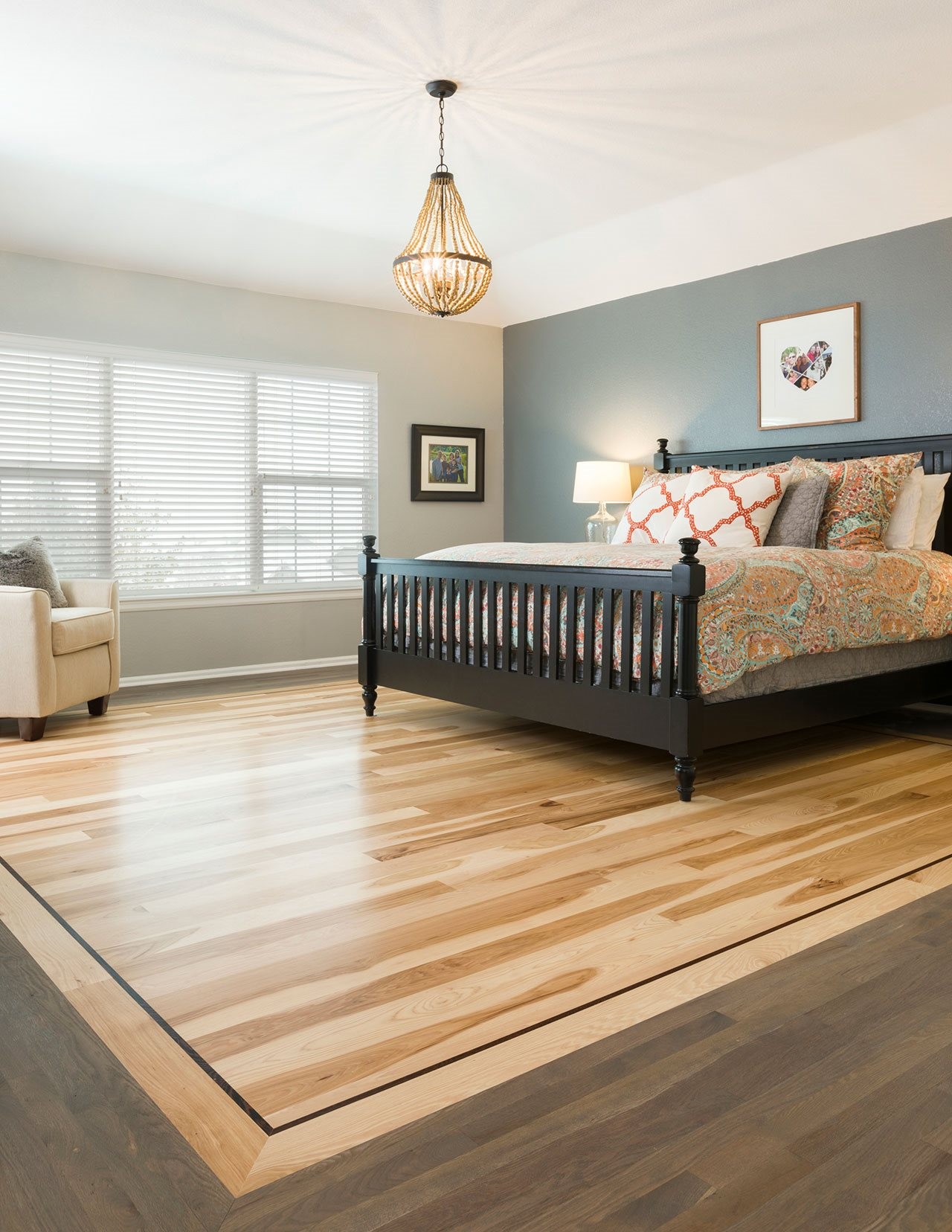 This beautiful floor, featuring hickory and red oak, provides long-term durability with easy maintenance. @Artistic Floors by Design
Real wood floors can stand up to any stage of life and lifestyle — first home, forever home, and everything in between, single, young professional, newlyweds, dog parent, new parent, harried parent, or empty nester. And as the floors age, they'll develop a beautiful patina that enhances their warmth and beauty.
4. Real wood floors are easy to clean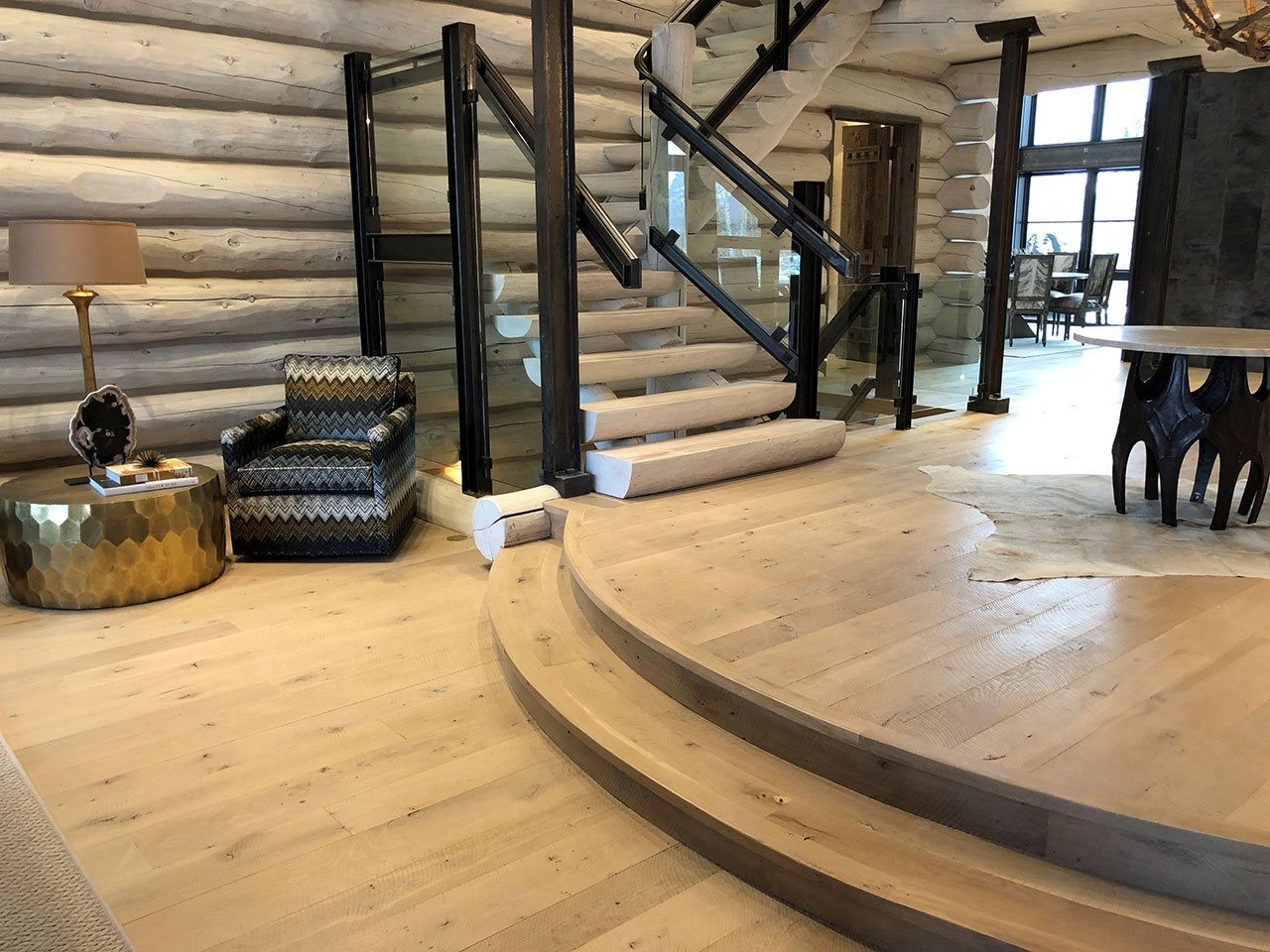 This white oak floor features a white lye stain with a matte finish. It is installed in random widths, and features a curved step utilizing custom-bent wood. @Birch Creek Millwork
Busy families want maintenance-convenient homes, and real wood floors are easy to maintain. Routine maintenance is as easy as sweeping or dust-mopping. Vacuuming, on the bare floor setting, will help remove dust and debris from between floorboards. Regular upkeep, with a microfiber mop and recommended cleaner, will keep them looking fresh.
5. Real wood floors are timeless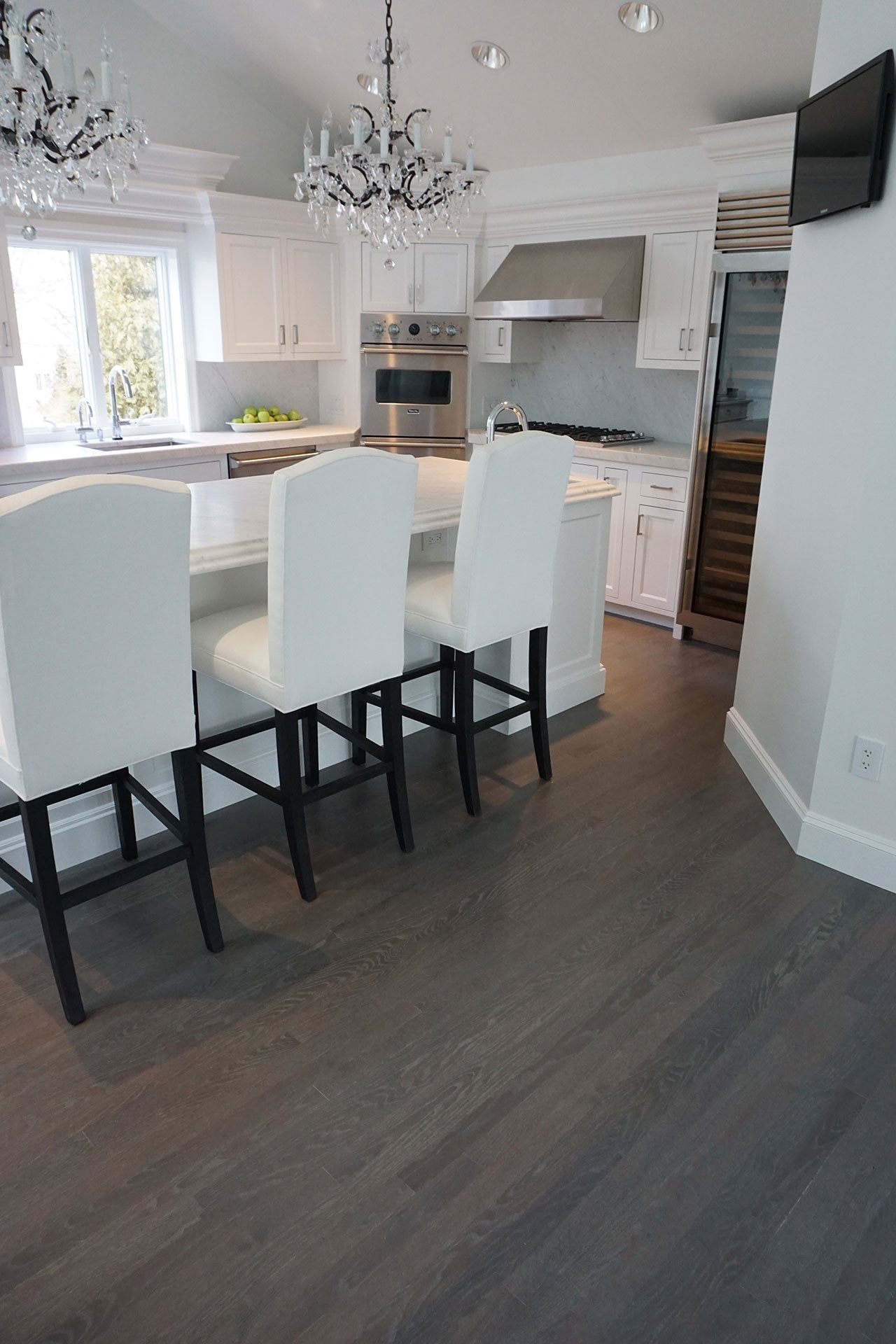 This existing red and white oak floor was refinished with a gray stain for an updated and stylish new look. @Saulnier Floors
When other flooring products start looking dated and worn, replacement is the only option. Real wood floors, however, can adapt to changing décor styles and design trends. Refinish them and they'll look brand new. Stain or even paint them for a completely different, trendy look. No other flooring option offers such versatility.
Improve the value of your home with real wood floors.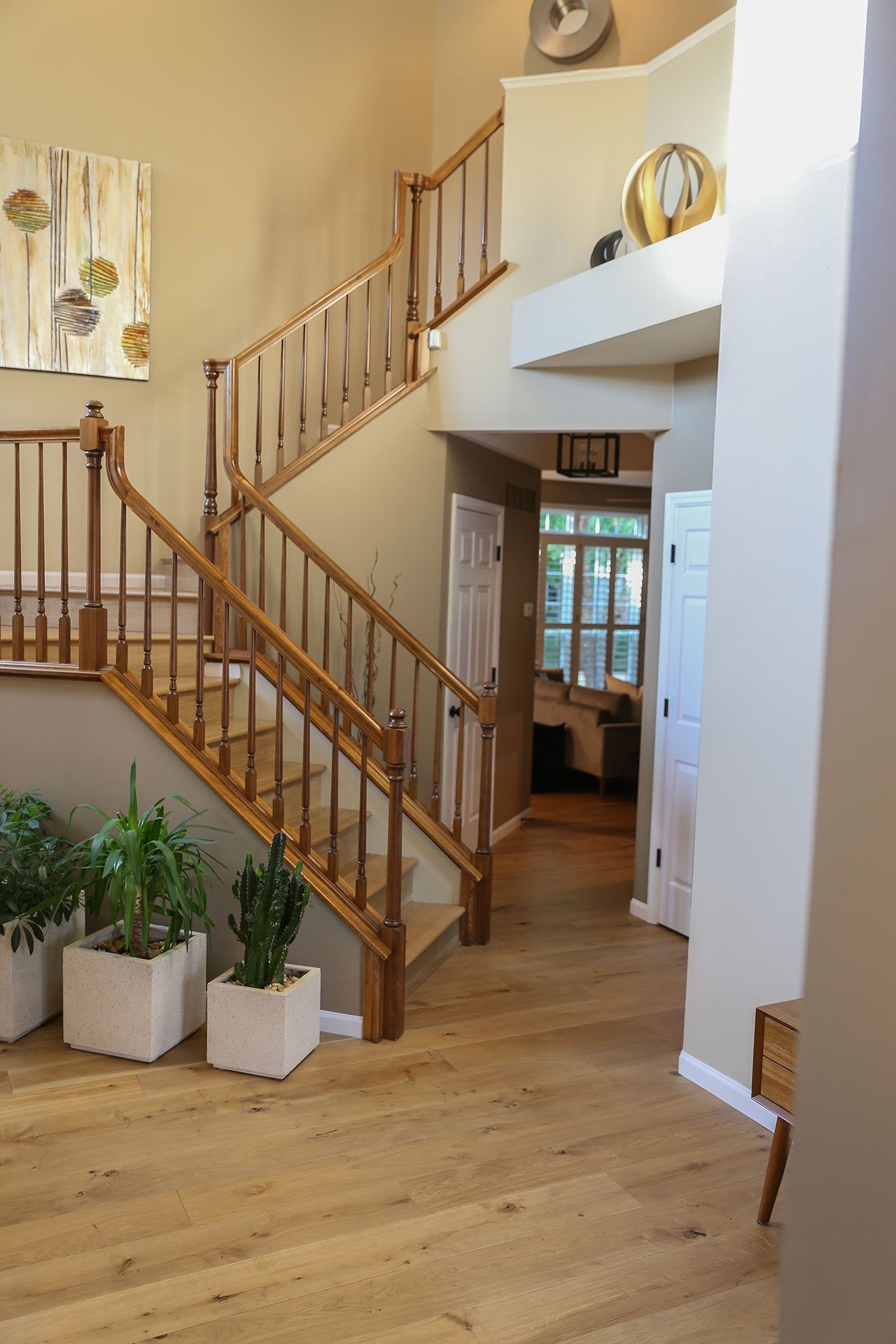 This wide plank white oak floor features a soft gray finish for a modern, yet timeless, look. @National Wood Flooring Association
Visit the photo gallery at HardwoodInfo.com and get inspired. Then visit woodfloors.org to find a wood flooring professional in your area.