(BPT) – Imagine going to a job interview filthy and stinky. Or on a first date covered in mud. Unfortunately, that's the reality for millions of shelter dogs looking to make a good first impression. While rescue organizations work tirelessly, the sad truth is that less than half of these dogs are getting the grooming they need so their lovable, adoptable selves can shine through. To better their chances at finding a fur-ever family, pet industry leaders Wahl and GreaterGood.org have teamed up to donate funds and grooming supplies to shelters nationwide. The goal: Transform more than 20,000 dogs this year to get them ready for adoption. Hundreds of these amazing makeovers can be seen in the Dirty Dogs Before & After Gallery (DirtyDogsGallery.com), but the following represent the 10 most amazing transformations.
1. Gabriel
Gabriel was rescued along with 58 other animals from a hoarder and was found barricaded inside a makeshift cage all alone. So severely neglected, his rescuers believe his grooming may have been the first human touch he had felt in years, perhaps ever. After a good cleanup, he looked like an angel and was named Gabriel. His name proved prophetic, and he now comforts other neglected animals as they enter his foster home.
2. Apollo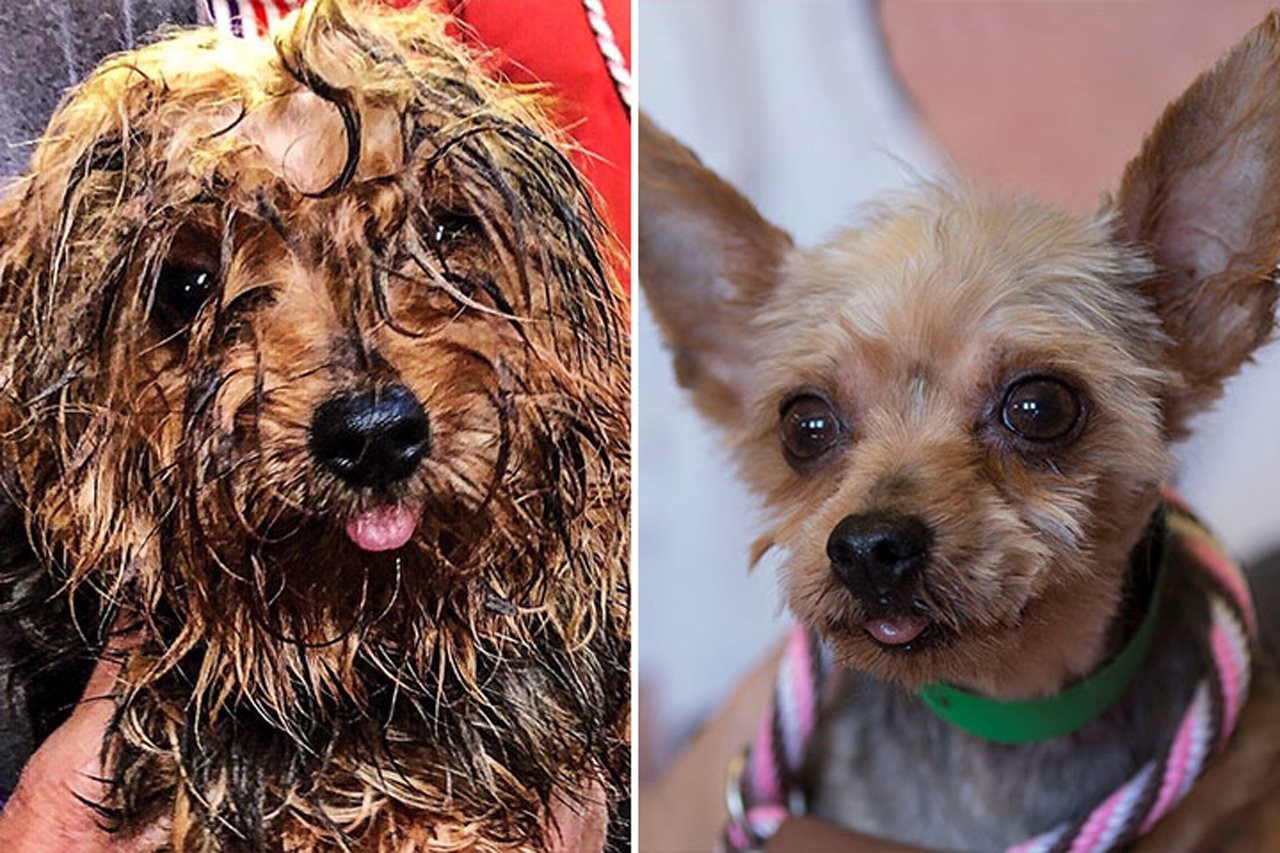 Apollo was used as a breeding dog in a puppy mill for seven years. He lived in a wire cage, where he suffered from the summer heat and winter cold and had deteriorated into a filthy mess. Thankfully, Apollo was rescued along with 53 other dogs. After a warm bath, a precious Yorkie emerged and Apollo quickly captured the hearts of a forever family.
3. Pepper

Pepper was left in an abandoned home. She was rescued when neighbors spotted her hanging out the window next to an air conditioner crying for help. Left with no food or water, Pepper was in desperate need of medical attention and grooming. She went from horrific conditions to feeling like a million bucks and is now eager to find a family to love.
4. Buffalo Bill
Buffalo Bill was one of 17 Shih Tzu rescued from a hoarder. He was so matted he could hardly walk or see, but he still maintained a sweet personality. After his grooming, however, he truly blossomed, getting attention by dancing around. It's no surprise he was adopted within hours of being available.
5. Banjo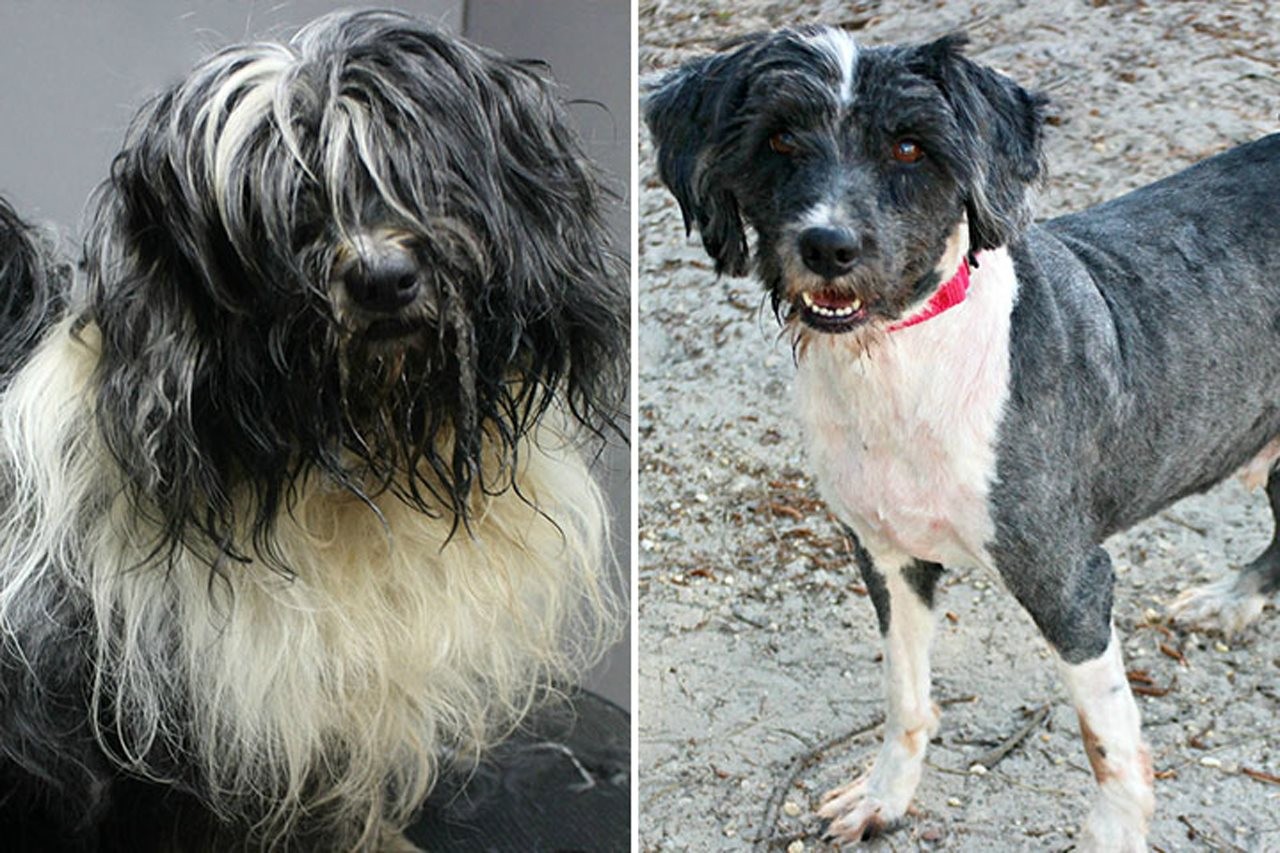 Banjo was found living in a car with his homeless owner. He was rescued after being trapped in the car with the windows up on a 95-degree day. Old injuries and ticks lurked beneath all his matted fur. He's now all cleaned up and keeping his cool as he waits for a forever family.
6. Opie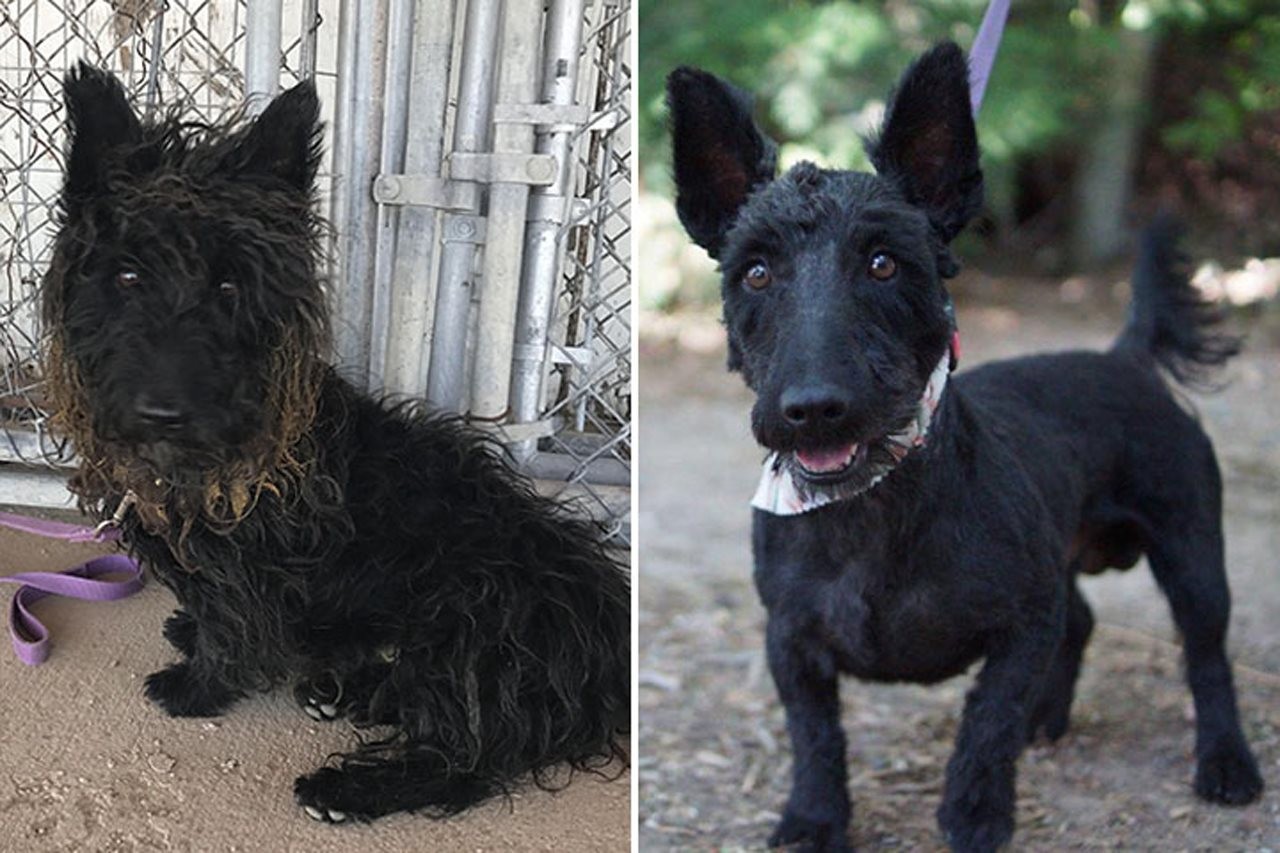 Opie had spent most of his six years in a tiny kennel, until he was abandoned by his owner. Once rescued, he swiftly got the grooming and medical attention he desperately needed. He's now flourishing with a foster family while he waits for his forever home.
7. Dorothy
Dorothy was found wandering on a deserted dirt road. She was so matted her ears almost touched the ground, and her hind legs were stuck together, making it difficult for her to walk. Her rescuers believe she was used to breed and had been abused. Thankfully though, there was hope for Dorothy somewhere over the rainbow. She's now living in a loving home with her forever family.
8. Crinolin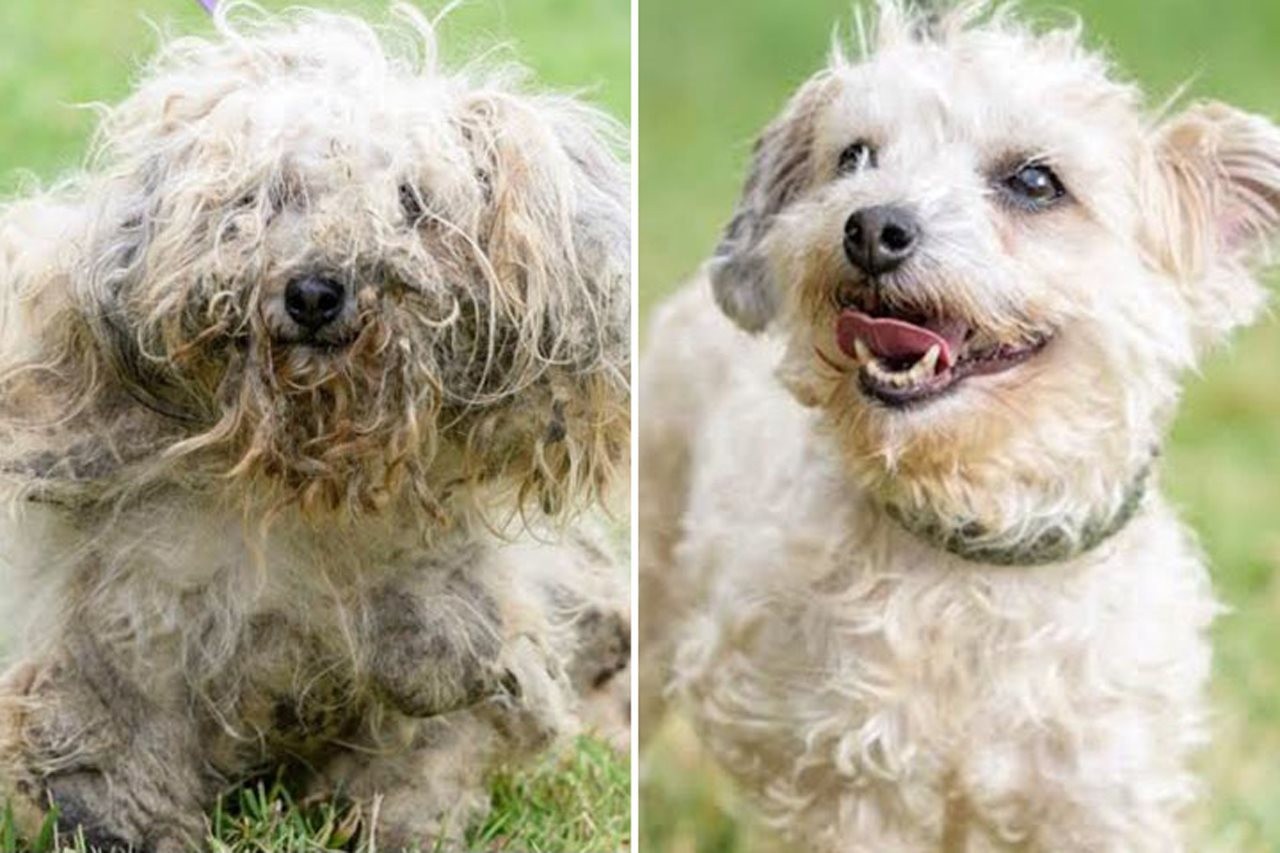 Crinolin was rescued from a hoarding situation. He was found in such bad shape, you couldn't tell what kind of dog was living beneath all that matted fur. With some careful grooming, however, a happy-go-lucky dog emerged, and now the first thing people notice is his cheerful face.
9. Milo
Milo was found living off the streets and he looked like he'd had a rough go of it. With some medical attention, pampering and a lot of grooming, this little guy got a new "leash" on life and now lives with a loving family.
10. Gizmo
Gizmo was found completely weighted down with matted fur, but after his grooming he now has a spring in his step.