As the temperatures drop during the fall, creating a cozy space is a must. With the help of The Home Depot,
Rashida Banks
was able to find
happiness in home decor by designing a space that's true to her style and perfect for the season. Check out how you can turn
your guest bedroom into a comfortable getaway within your home, like Rashida did.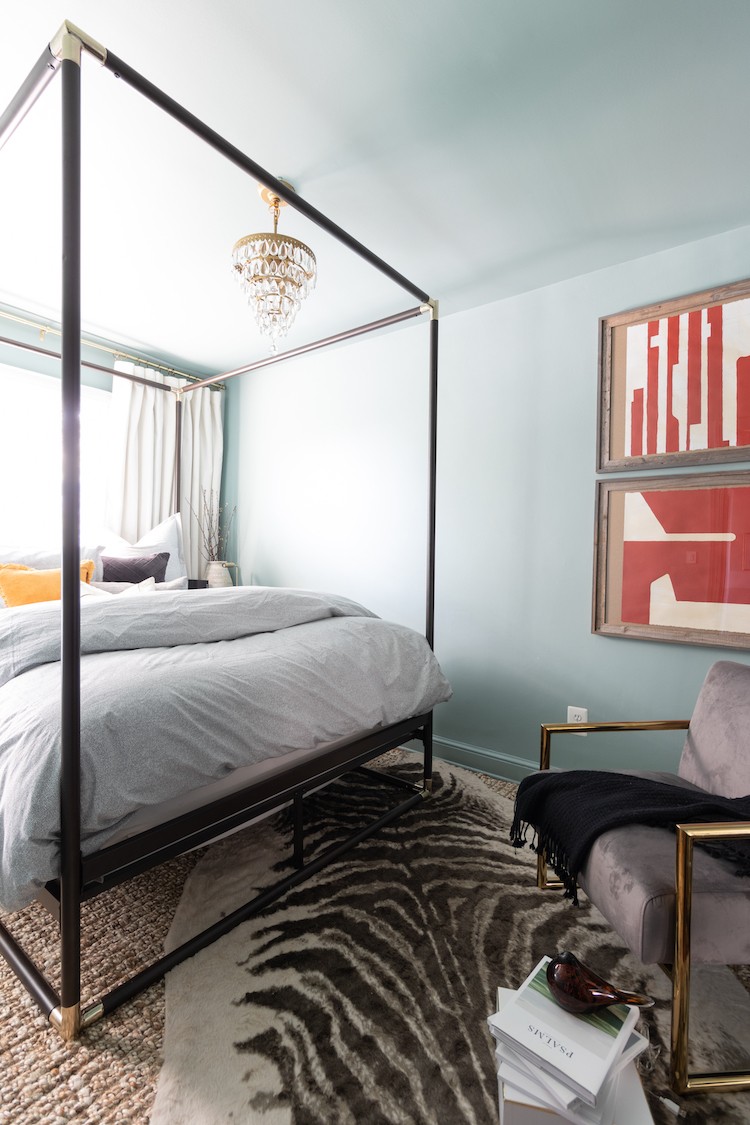 When I think about fall, I think about the holidays approaching, house guests, all the wonderful smells, all the amazing coffee blends, blankets and fireplaces. It's such a cozy time of year. But this time around, the latter half of the year will be different for most. Normally, I'm gearing up for house guests, but with travel at an all time low, and having to be cooped up in the house most of the time, I've just been creating getaway retreats throughout my home. So this time, I took the paint brush to my guest room, and created a bright and cozy fall retreat for myself.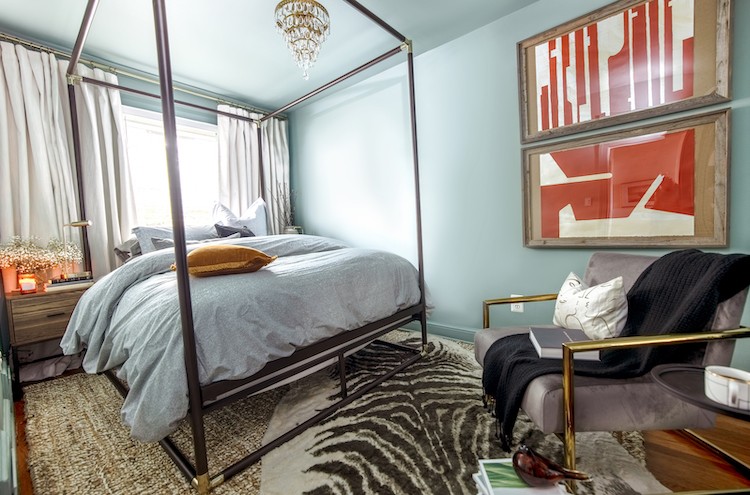 Let's Talk Paint
With every room makeover, I started first with an inspiring piece I want to bring into the room. For me it was BEHR's "Torch Red" from The Home Depot's Fall Palette. I knew I wanted to create my own abstract art with it. So, I headed over to my local The Home Depot and picked up a couple of sample jars to begin my art project. Each art piece was framed in these distressed extra large frames.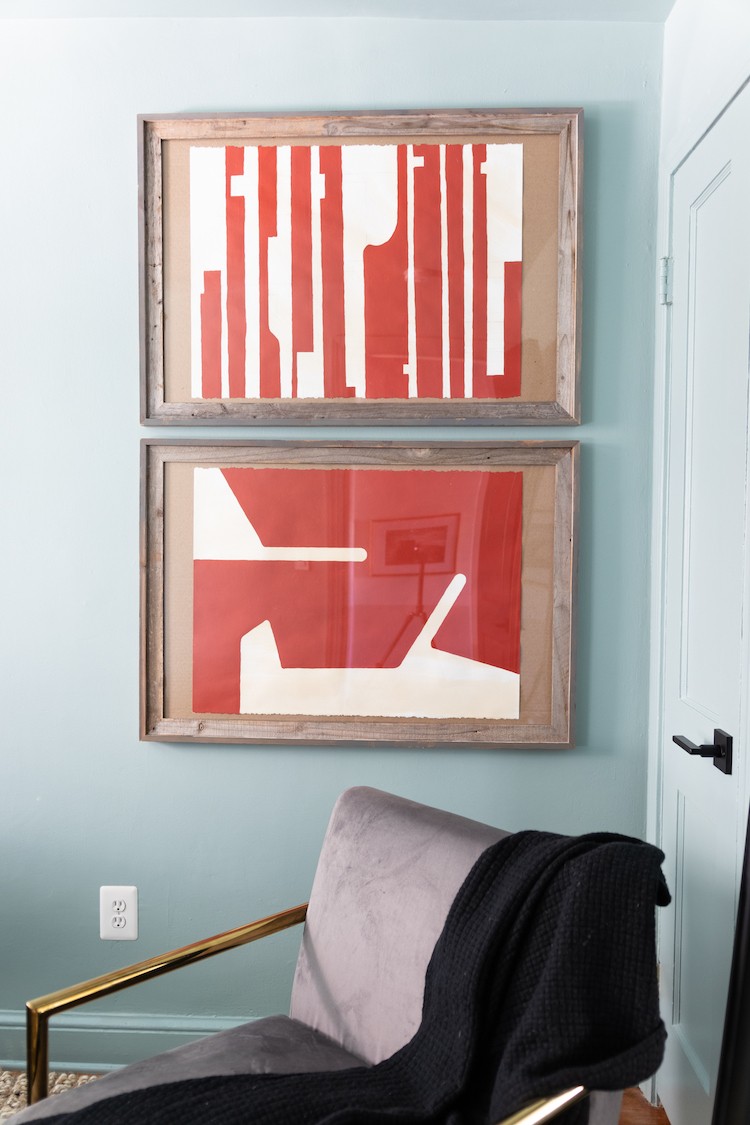 Next I moved on to wall color. I wanted a wall color that would soften the fiery red paintings and I chose BEHR's Garden Vista in a matte finish for the walls and ceilings. It's that perfect grayish blue tone, that's sophisticated enough for an adult room. I took that same color onto my baseboards, trim, and doors in satin finish. Enveloping your entire room opens it up and makes it feel larger than it is. This was needed since the room is small and we're bringing in a large bed frame.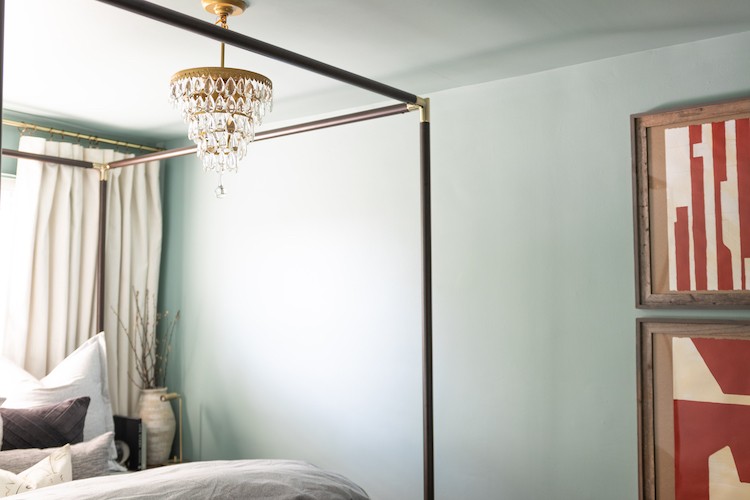 Time to Furnish
Now it's time to fill the room up. The Home Depot online has a wide selection of home furnishings for literally any style. I found this bold yet simple canopy bed for under $300. But what's a canopy without a chandelier? This teardrop brass pendant light was under $150. What a steal! And then to finish off the sleeping portion of the room, I added two cubed wooden side tables, that have very deep drawers for storage, and two brass led table lamps with a charging station built in. And of course, I personalized the space with decorative objects like this glass globe.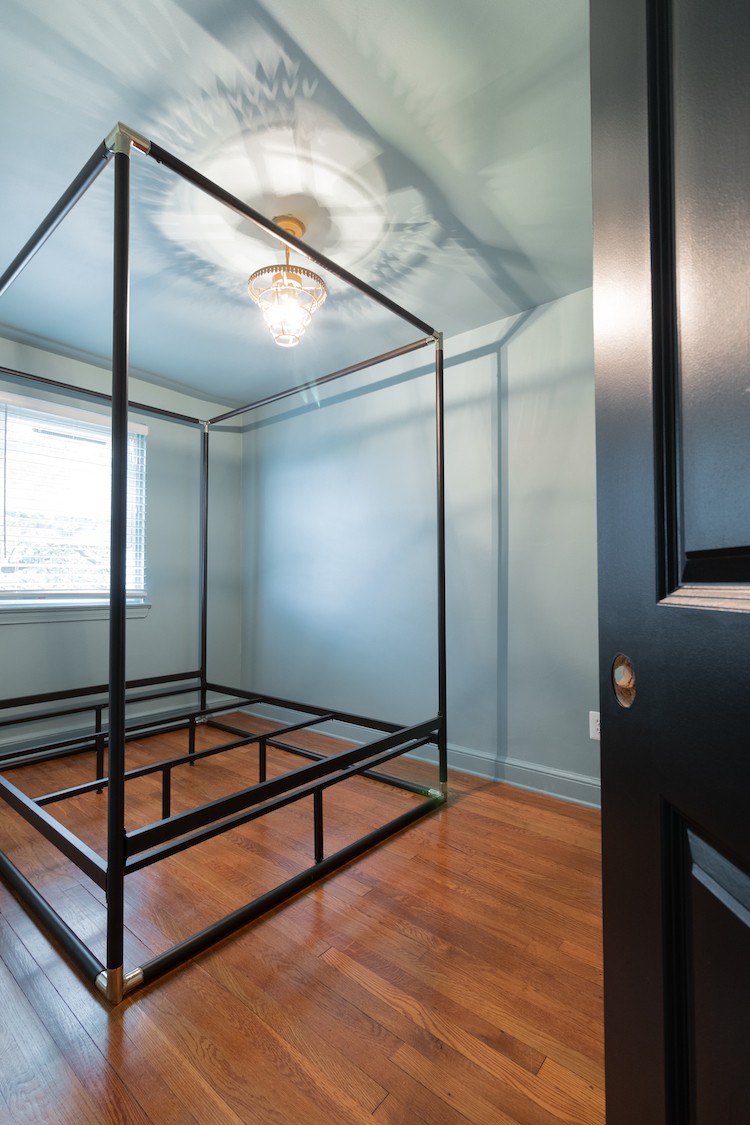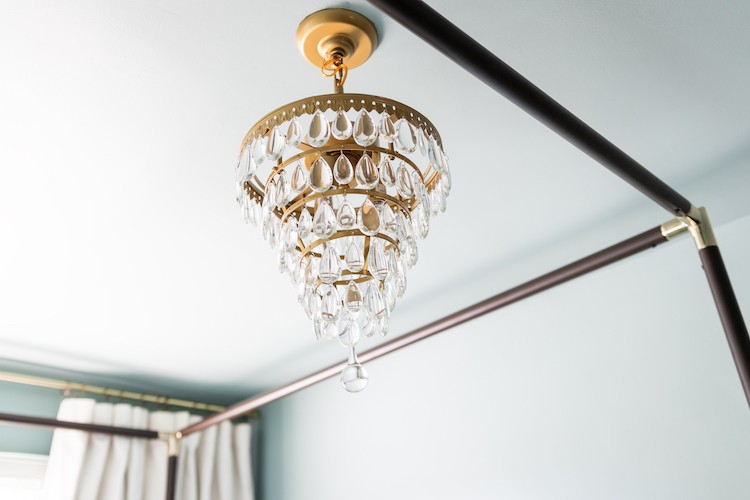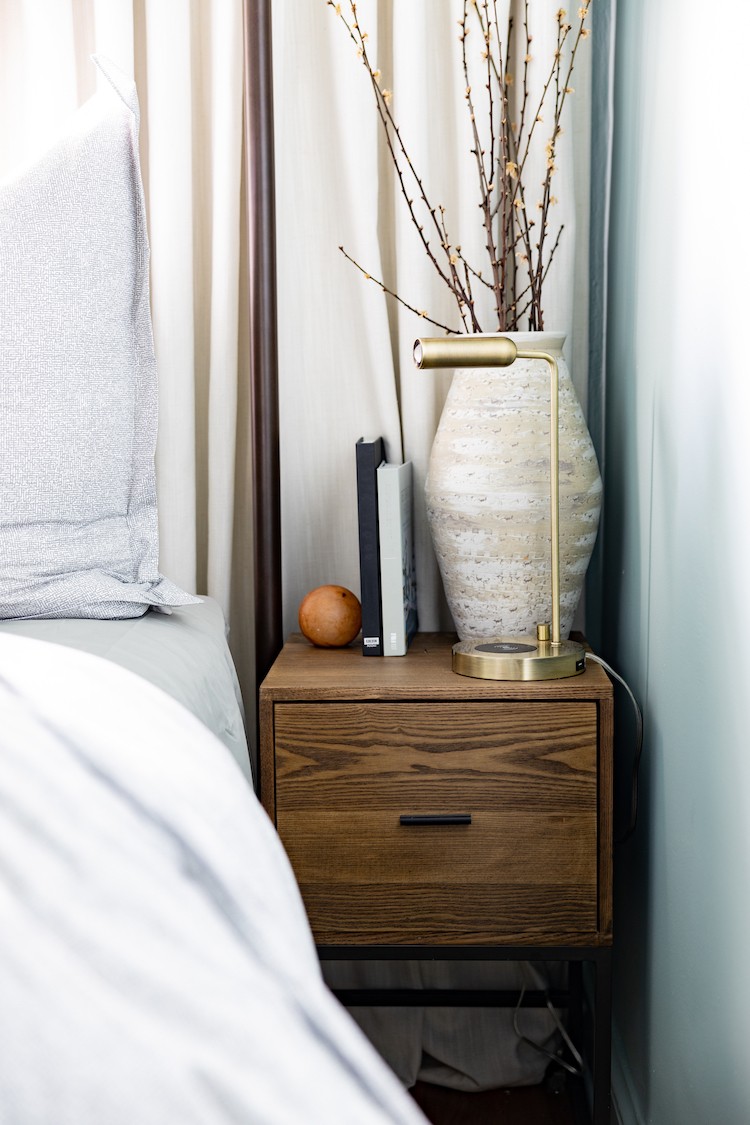 Bedding is just as important as furnishings. I brought in beautiful organic sheets and a duvet cover from The Company Store off of Home Depot's website. Yes, The Home Depot sells bedding! It's as soft and comfy as it looks.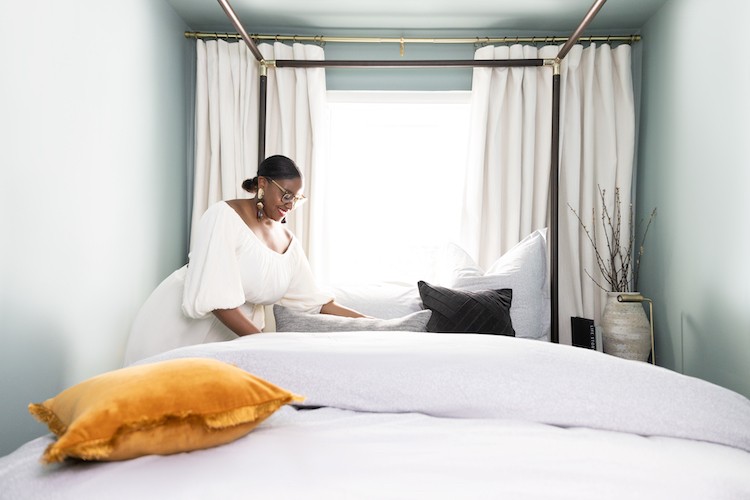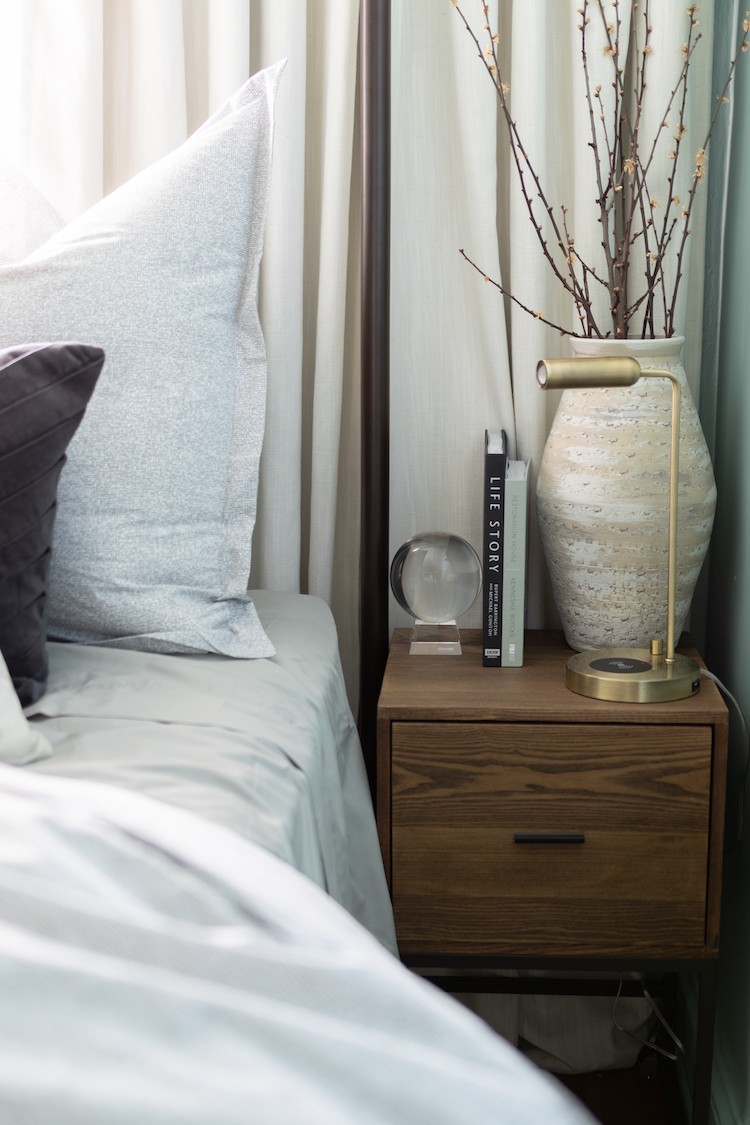 Let's not forget the comfort under our feet. During the fall time is when the temperatures start to drop and the floors in your home get colder. So to add coziness and comfortability to this room makeover, I layered two rugs to ground the space: a woven natural rug, and gray zebra rug. Without the zebra rug, the room would go flat. It's the right amount of pattern that keeps the room interesting and pulled together.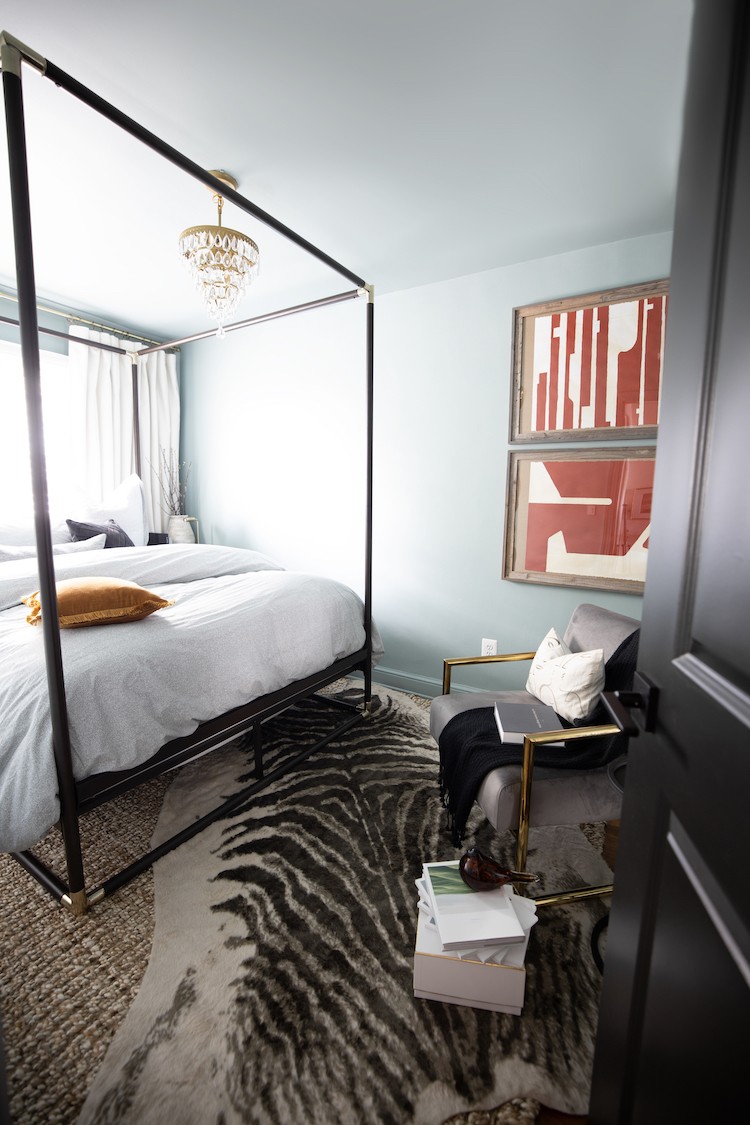 To finish off this guest retreat, I added in a deep seated gray velvet accent chair, a little side table for your morning coffee, and an oversized floor mirror to check yourself out every now and again.  It's truly the perfect fall guest room retreat, that I myself will enjoy until company comes again.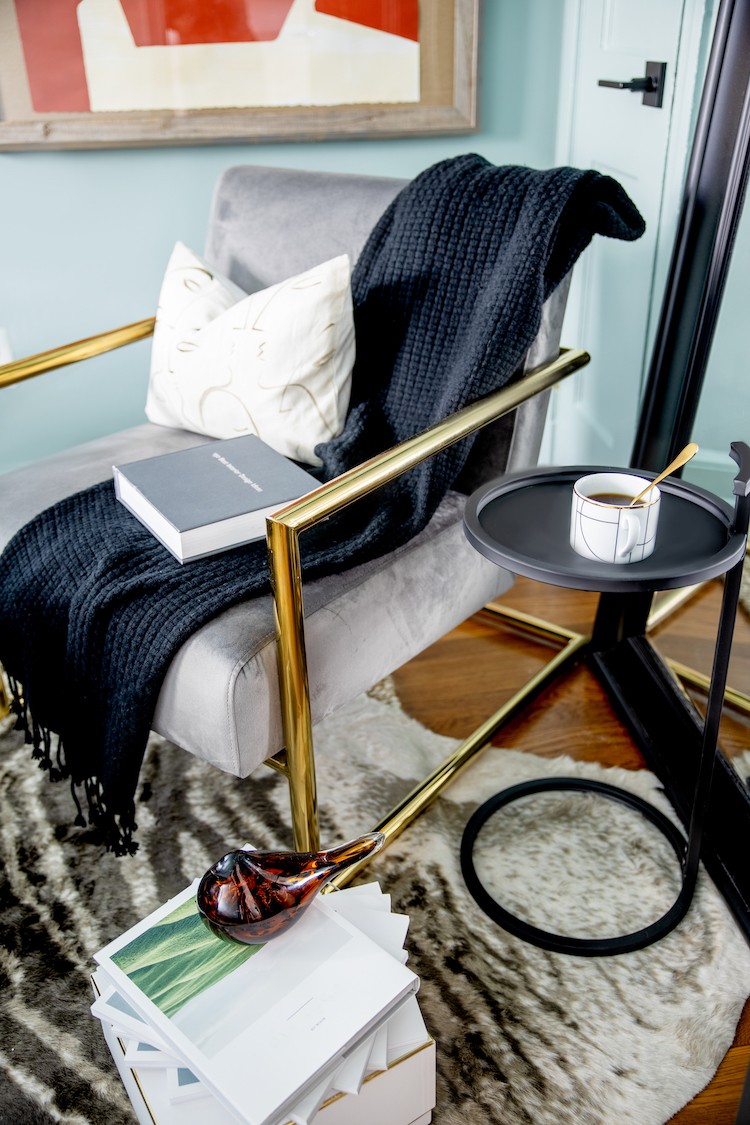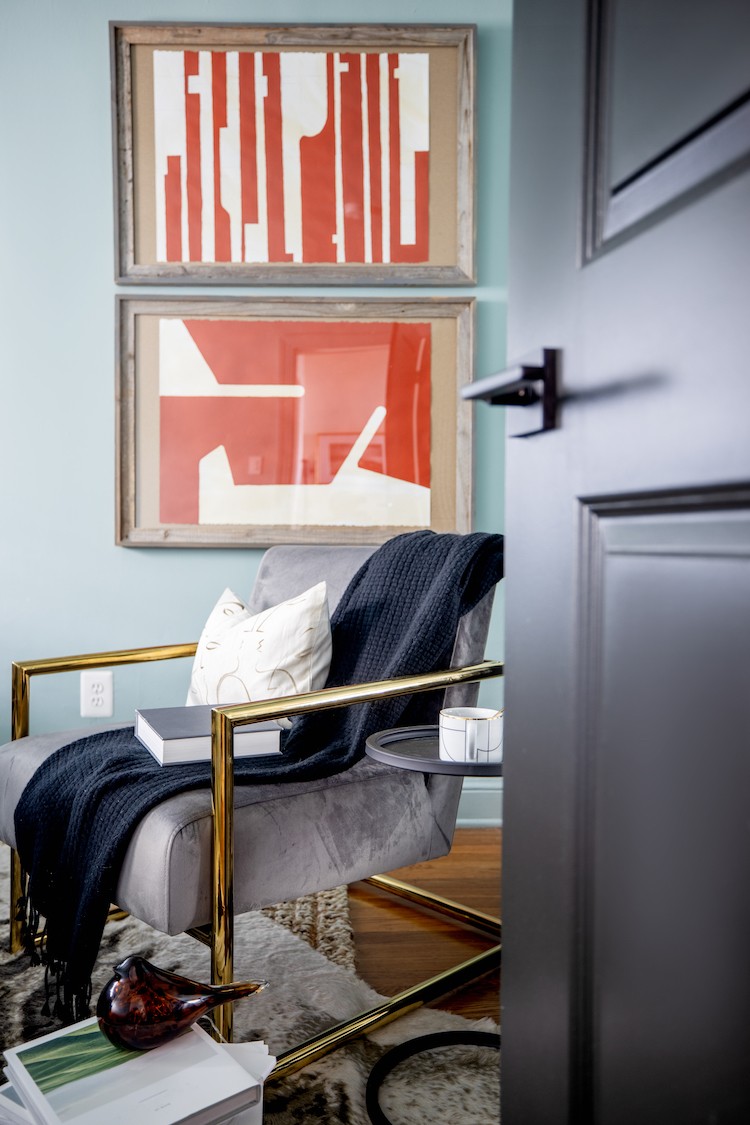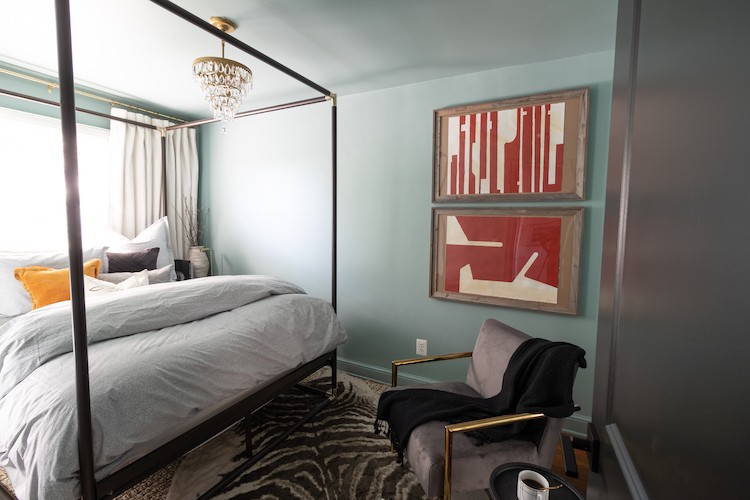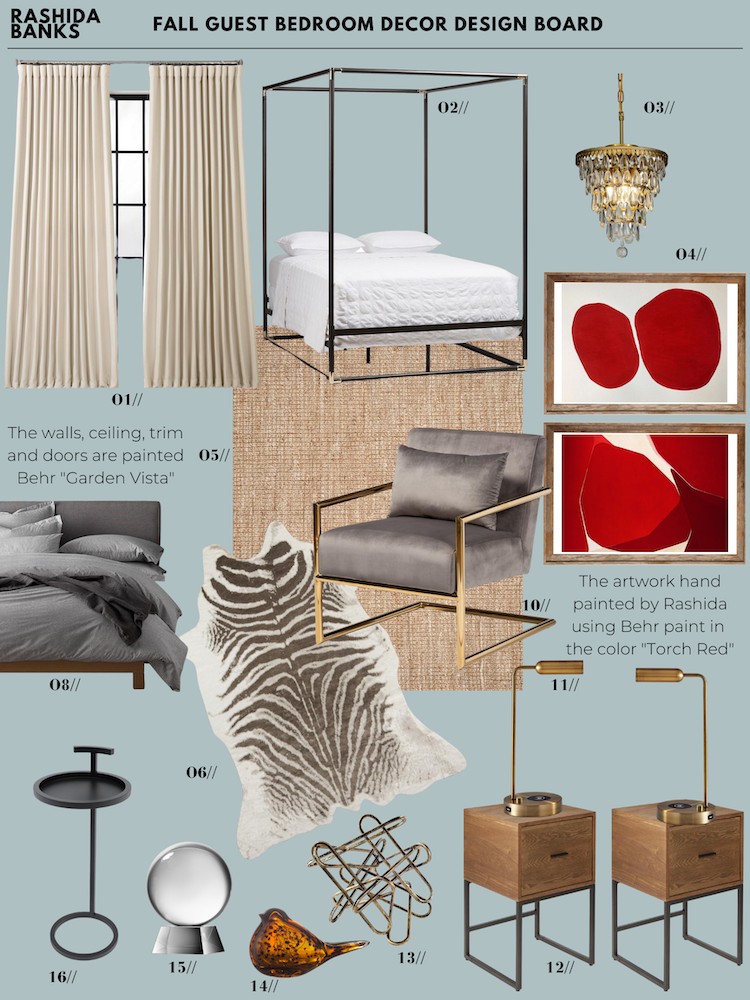 The post Be Your Own Guest This Fall appeared first on The Home Depot Blog.