Have you desired to get your carpet replaced, but you're curious about what the process looks like? Alexi Politis Parry from
Seeking Alexi 
recently got her carpets replaced by The Home Depot, and she is completely obsessed with them! Alexi wrote a comprehensive blog post about the whole process for getting your carpets replaced.
Bedroom Makeover with LifeProof Carpet
Step 1: Pick out your carpets and carpet pad
The first step is to visit your local Home Depot store and pick out your carpet. This is easier said than done because they have dozens of options in store and even more online. The Home Depot staff is very knowledgeable. So, take advantage of their expertise. You should also double check about any special deals that might be going on at that time.
We picked out the  StepAhead carpet pad with LifeProof Carpet in the morning shadow color, and we LOVE it. LifeProof Carpet has a lifetime stain year warranty and a 25-year limited wear warranty.
Step 2: Schedule your measurement
In order for The Home Depot to order and install your carpets, your space must be measured by a Home Depot representative. You can schedule a consultation online, call 1-855-841-1797 or visit your local Home Depot store. You'll have to pay a deposit to schedule your measurement, and that deposit will be applied to your final bill. You'll receive a confirmation email, and a  representative will be in touch to schedule your measurement appointment.
Step 3: Get your space measured
When the Home Depot representative came to measure my house, he was extremely nice and respectful. He walked around with an iPad to measure each room that was getting new carpet. It only took about 20 minutes, and you don't need to remove anything out of your room.
Step 4: Pay and Schedule your Installation
You should receive confirmation of your measurement within 48 hours. You should also receive a quote if you've already selected your carpet and pad. I had the option to accept the quote and pay right from the email confirmation I received. You can also pay over the phone or in the store with your confirmation number. After you've paid, you'll be able to schedule your installation! Yay!!!
 Step 5: Empty your rooms
This is the biggest headache of the whole process. You must remove everything that touches the floor where the carpet will be installed. If you've paid for large furniture removal, then you can leave your large furniture in the room because the installers will disassemble and remove it for you.
Step 6: Carpet Installation
I was amazed at how quickly the installers moved! They ripped up and hauled away my existing carpets, scraped the floors to remove the staples, measured the carpet pads and carpet before bringing it indoors, then they brought them inside to install! They made it look easy!!!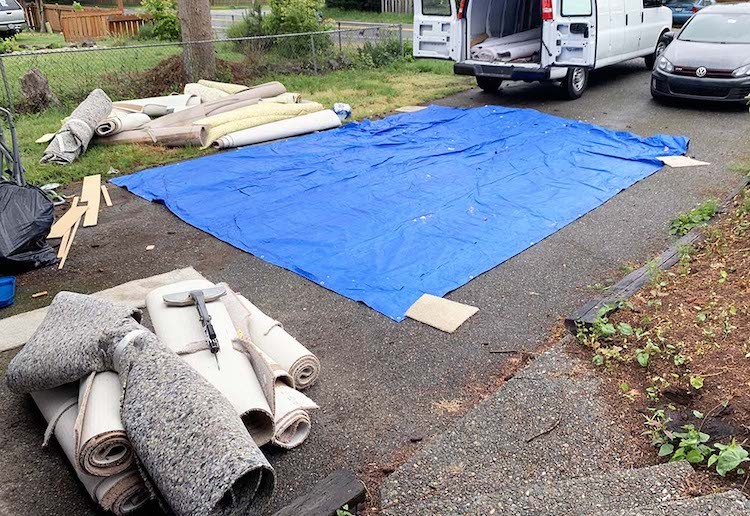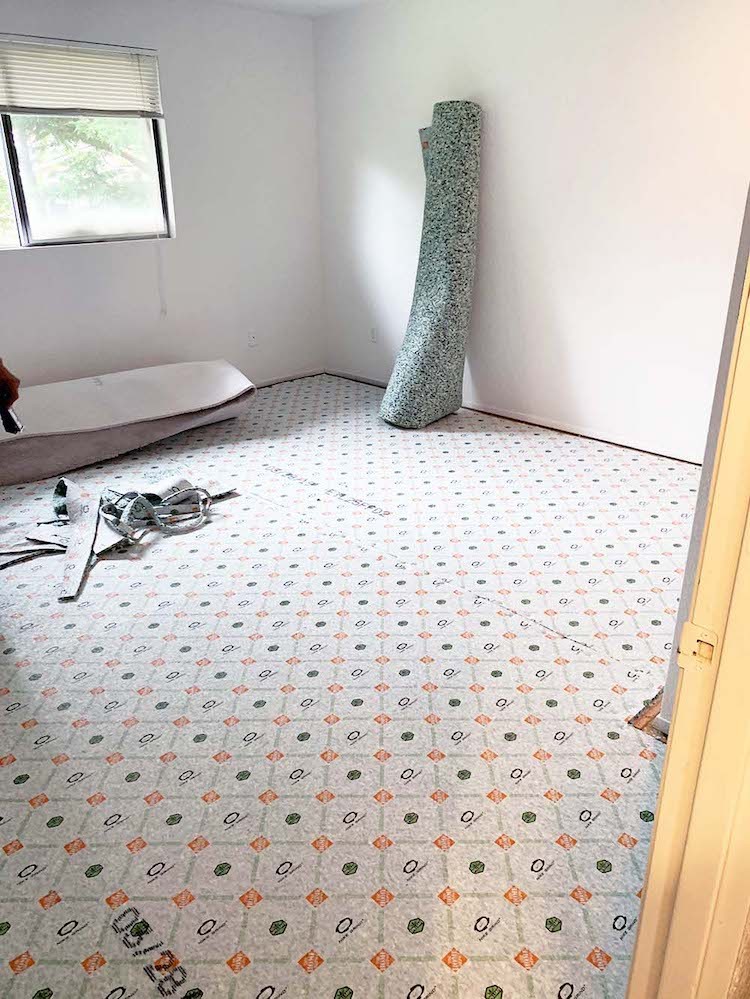 After the Installation
Just like that, your carpets are installed! I instantly went and laid on the carpets to enjoy them. I even fell asleep, haha! And let me tell you, it was glorious!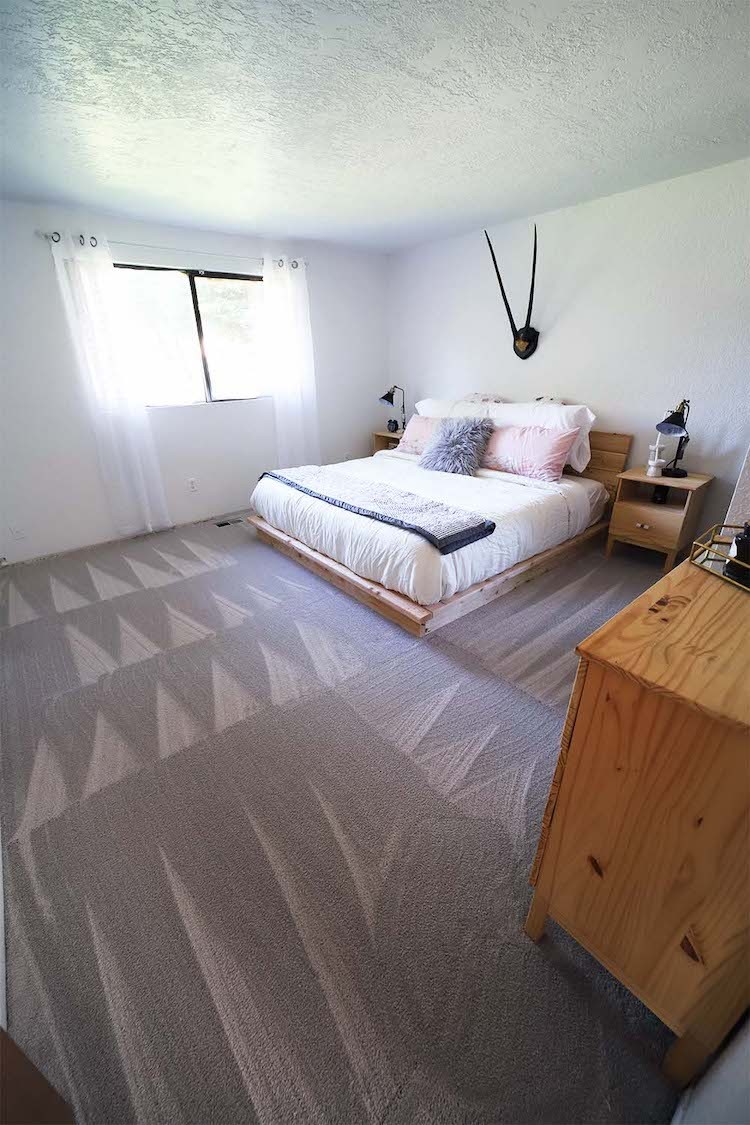 The post Bedroom Makeover with LifeProof Carpet appeared first on The Home Depot Blog.