Choosing a new kitchen range can seem daunting at first. It's a big investment. You'll be living with your new appliance for years, and you want to get the most for your money.
Alex Mazhukhin, also known as Mr. Build It, was facing this issue when it came time to upgrade his kitchen. He didn't panic. Instead, he did his research, on the various kitchen range features available these days. He ended pleased with the choice he made. And he's here to share what he learned.
Choosing a New Kitchen Range
That time had finally come for us. The time to make the commitment to choose what kitchen we want in our home for the next few decades. Wow, if that doesn't scare you, good. If it does scare you, it shouldn't. Not if you do your research and talk to the right people. I know we did.
We marched into our local Home Depot store in Eagle, Idaho and spoke with appliance guru Eric. He simplified the choices down to four major components.
Gas vs Electric Ranges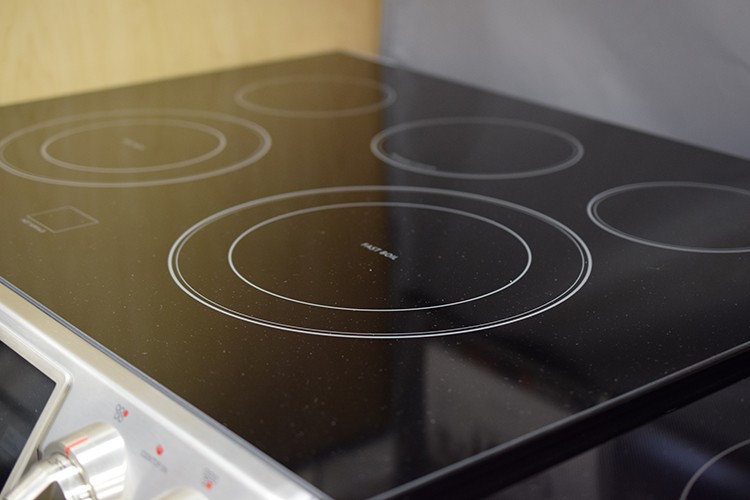 The first component is your classic Ford/Chevy debate. Do you want to go gas or electric on the power source? Both have pros and cons.
For example, electric is convenient if that's what you already have wired in, and it is super easy to clean the glass surface.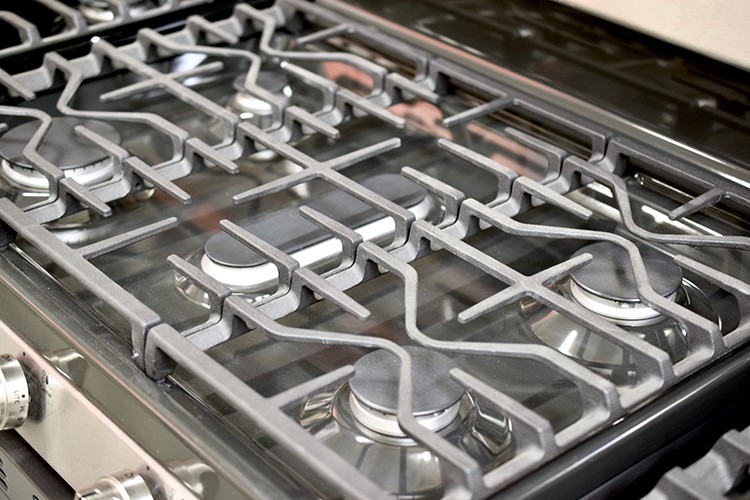 And then there is gas, the el natural. The pro is that you have incredible control over the temperature. No more watching helplessly as your dinner boils, then simmers, then boils again all on different parts of the pot.
With gas you are the captain. You control your destiny, whether in the oven or on the cook top.
Oven Capacity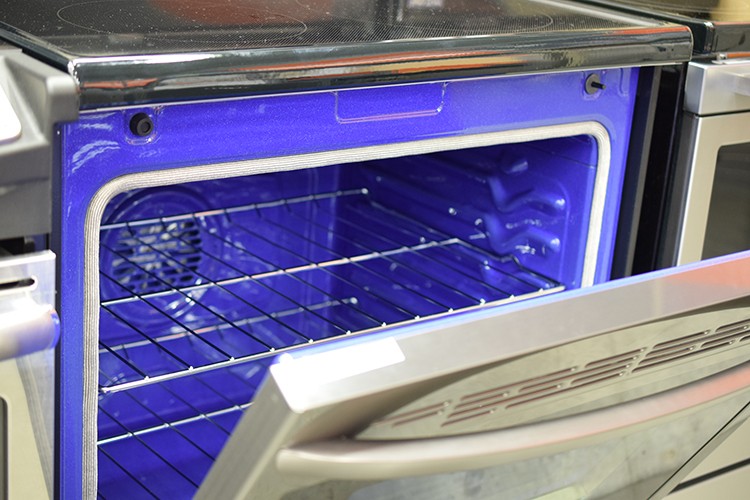 When it comes to the oven, you have to ask yourself, how much is really enough? Because let's be honest, while it's just you and your significant other for now, what will happen in two or three years when it'll be the three or four of you? And then you'll decide to do a crazy thing like an ADULT and host your extended family over for Thanksgiving or Christmas dinner!
I'll tell you what, you'd better get the right size in the beginning or uncle Jerry, who might not see straight, but will probably share his opinion on how there is not enough food. If that don't sting, I don't know what will.
Burner Size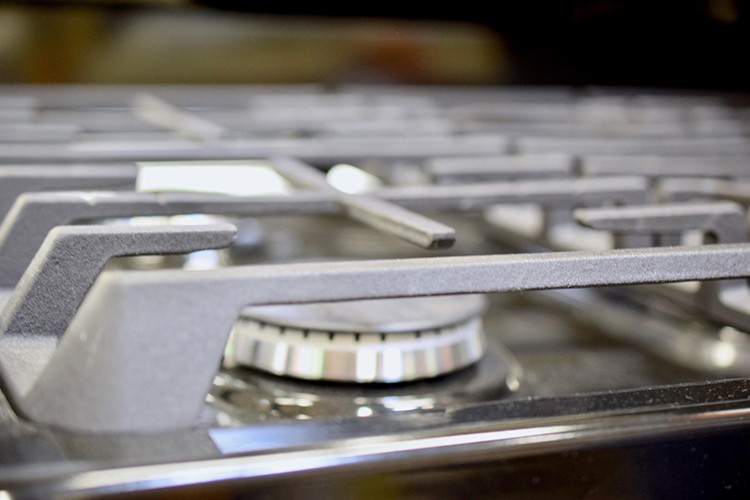 The burner size is as simple as it sounds. It's the surface area that puts out the most heat. So the bigger the burner size, the more options you have. With larger burners, you don't have to worry if you will use your 5 gallon pot or that small little pot for boiling eggs because you're ready for whatever comes your way in the next few decades.
Convection Fan vs No Convection Fan
Now, let's talk about the power behind the punch: a convection fan versus no convection fan.
Eric explained it this way: when you bake or broil with a traditional oven that does not have a convection fan, temperatures vary all over the oven. For example, that's exactly why homemade pizza can come out burnt on the crust, but raw and runny on the top.
Eric said a convection fan allows for the temperatures to circulate throughout the entire oven chamber and bakes/broils things very evenly and under control…or as we like to put it, "As Seen On TV" because we all know, that is not the way out entrees come out most of the time.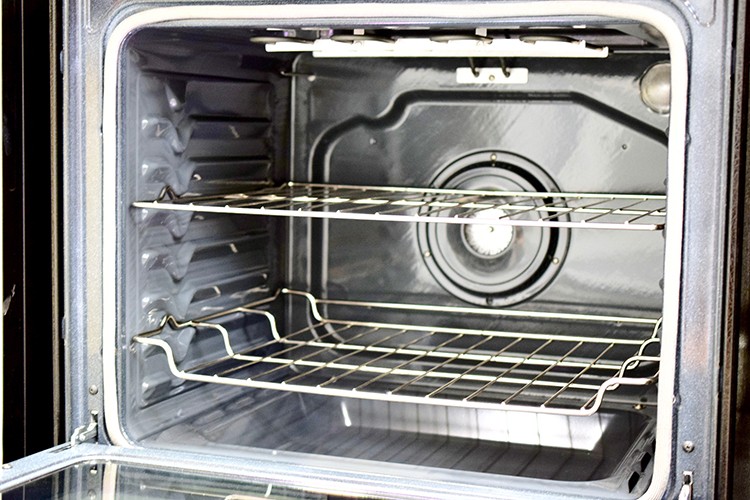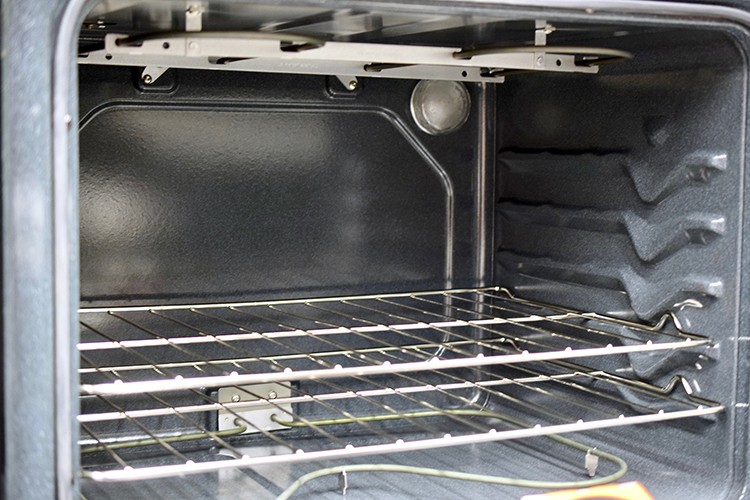 Choosing a Microwave Oven
And then we have the shoes to match our evening gown: the microwave to our range. Eric explained that for the purpose of resale, but most importantly ascetics, you want to try matching the rest of your kitchen appliances to your range, especially the microwave, since they both work together.
He said when trying to figure out what model to go with, look for the highest CFM (cubic feet per minute), which is the power rating for the amount of gas, smoke or smell that is exhausted or evacuated out as fast as possible. He said to make sure you get anything 400 to 500 CFM or more. This option is available with both electric or gas ranges, simply because you can either have burns, gas, or even both. So you better be ready for anything.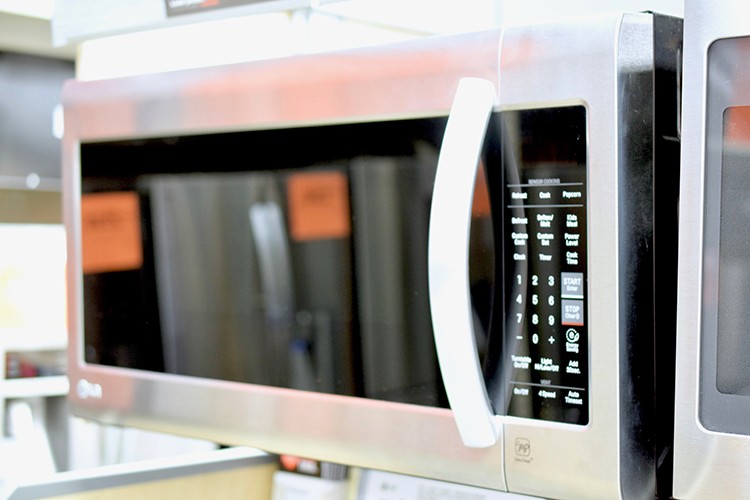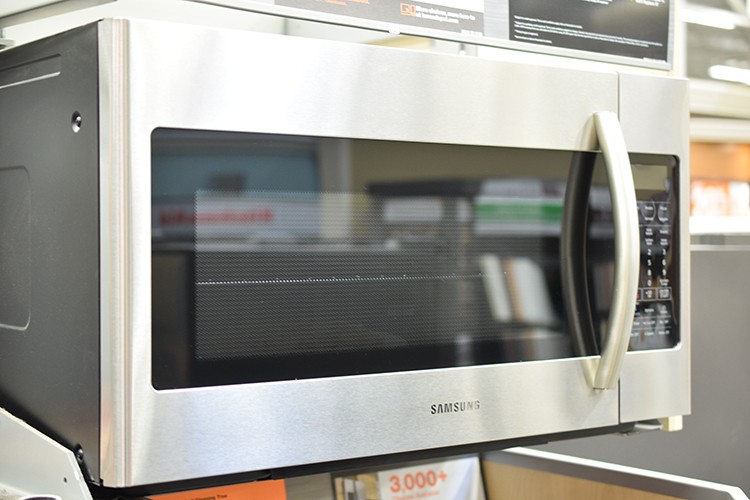 And of course, the ability to "nuke" two plates is out of this world. That means no more kids competing over who gets their lunch or dinner first, and that simply means that Mom and Dad can get to their dinners quicker.
What We Chose
We took everything Eric said close to heart, and found the perfect solution for our lifestyle and family dynamic. We went with a Samsung. Here's why.
The Samsung 30 in. 5.8 cu. ft. Slide-In Gas Range with Self-Cleaning Convection Oven has the five burners that are all completely different in size, which gives us the ability to be efficient.
It offers the gas option, which we chose because we wanted something that would help with better heat control when cooking. Also, having a griddle was a dream. The gas option is perfect for this.
Eric recommended the matching Samsung Over the Range Microwave because it helps with resale. We also went with this particular microwave because the sleek, stainless steel look fit the overall open feel in the kitchen. Samsung really knocked it out of the park.
Ordering/Delivery/Installation
Ordering could not have been any easier. The kitchen range and microwave combo qualified for free shipping. We also paid for the installation and haul away service, which was definitely worth it. And the best part? They even hauled away the thick bulky boxes, which saved me a trip to the recycle place. It literally could not have been any easier.
Get details on appliance delivery and hook-up options online, or talk to a Home Depot associate at your nearest Home Depot store.
The post Choosing a New Kitchen Range: Features to Consider Before You Buy appeared first on The Home Depot Blog.