For many, the most exciting part about renovating your home is the painting. Especially when the job's made fun and easy. See how these bloggers were able to tackle their paint projects with the help of Behr Paint and The Home Depot's
ProjectColor App
.
Anika's DIY Life Fun Room Makeover
Anika of Anika's DIY Life knew that her son's new dinosaur-themed room makeover would be fun and easy with the help of The Home Depot's ProjectColor App. They were able to decide on the perfect dinosaur greens, "Secret Meadow" and "Back to Nature." It was bittersweet changing her baby boy's room, but this colorful transformation was a true reflection of his growing personality. Check out Anika's blog on how she brought this project to life.
Crisp, Clean Color Line Mural
Lindsay Zeulich of Wood Brain decided that her guestroom deserved a fun and funky mural design that bounced all around the room, from the walls to the ceiling and back. She used a variety of bright Behr colors, including "Extreme Yellow," "Summer Dragonfly," "Thai Teal," "Real Teal" and "Deep Breath" for this cool transformation. See step-by-step here on how she was able to make it happen with the help of the ProjectColor App.
Colorful Abstract Focal Wall Mural
Rebecca Propes of Rebecca DIY took abstract to the next level as she gave her master bedroom a pink-popped accent wall which featured Behr colors like, "Heart Breaker," "Beauty Queen," "High Maintenance," "Watermelon Punch" and "Sunset Pink." She used various colors and techniques to bring this abstract mural to life. Check out her blog here to see how she did it.
DIY Brushstroke Accent Wall
Jessica Camerata of My Style Vita decided to skip the wallpaper and hand brushstroke her home's gallery accent wall using a deep blue by Behr called "Hemisphere." Hand painting her wall made the project a lot more fun and gave the room a more authentic feel. Head over to her blog to see how she did it. Every little detail matters.
Nursery Reveal with Seeking Alexi
It's always exciting to prep the little one's room before they get here. Alexi Politis of Seeking Alexi and her husband tackled their nursery paint project by testing whether a sprayer or a roller would get the job done faster. Check out her project video to see how they chose the perfect color of "Graphic Charcoal"  with the help of the ProjectColor App and which painting method worked best.
New Year, New Paint with Old Brand New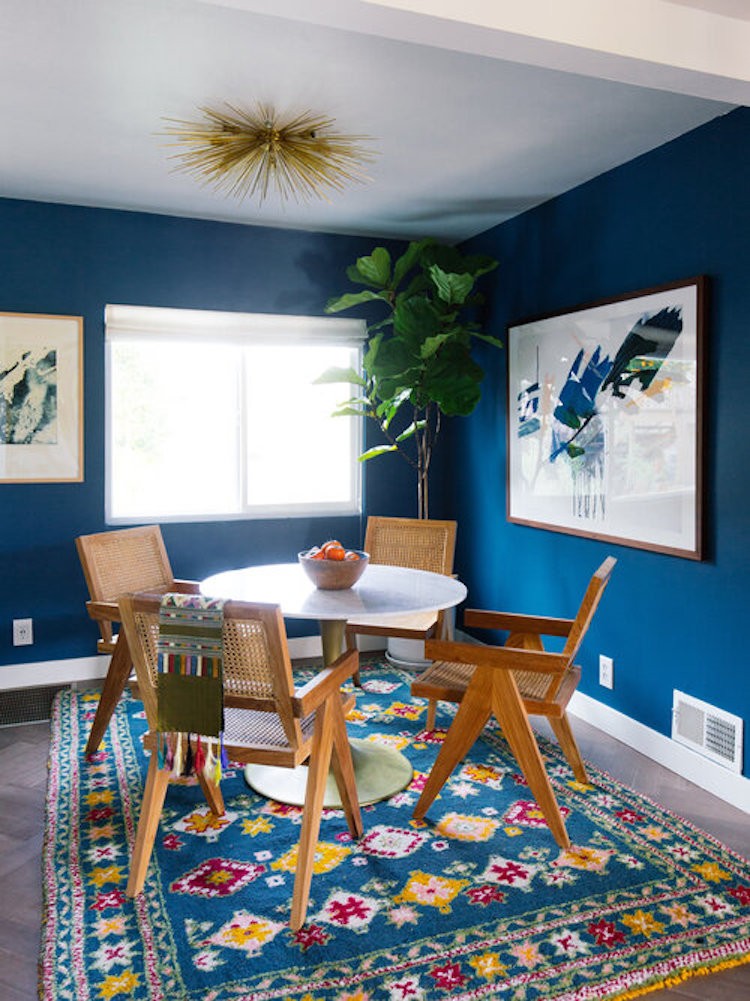 Boring white walls are for 2019. Dabito Luong of Old Brand New felt it was time to brighten up his dining room area. Through the ProjectColor App, he was able to find the perfect color for his space – PPG 2020 Color of the Year, "Chinese Porcelain." Read more of how he was able to transform his dining space with this bold color from start to finish.
Barn Home Exterior Paint Makeover
Cami Graham of TIDBITS knows first-hand that painting the exterior of your home can be extremely overwhelming. Her paint project consisted of her adding some curb appeal to the garage of her new pole barn home. After testing several colors using the ProjectColor App, she was able to decide on "Light Drizzle" from the Behr's 2020 Color Trend. Check out her IGTV video post for start to finish details of this project.
Choosing the Perfect Paint Color with Woodshop Mike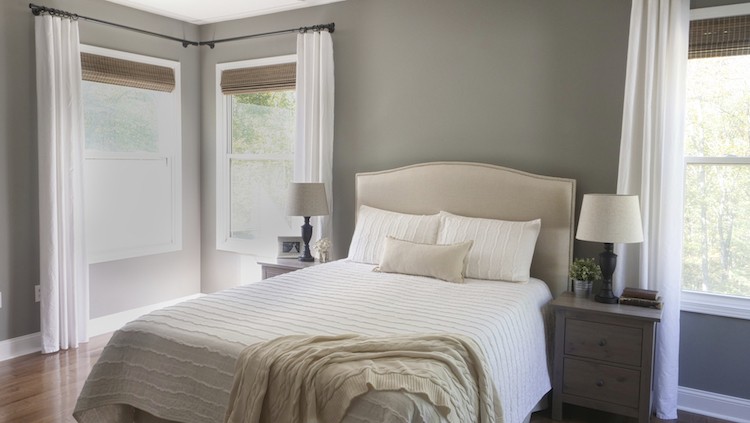 Mike Poorman of Woodshop Mike was finally able to commit to Behr's "Battleship Gray" for his master bedroom after many considerations with the help of the ProjectColor App. Mike and his wife were able to transform their outdated 90s master bedroom by repairing a few holes, adding new window trim and door frames and finally finishing it off with some paint. View Mike's full project to learn more about transforming your room with some color.
Adding color to your room renovation projects always makes a huge difference. It's a way to liven up any dull room, add personality and even express creativity. Be sure to download The Home Depot's ProjectColor App to test out some of the new 2020 Behr Color trends. We hope these ideas were able to spark some inspiration for your next paint job.
The post Color Chose Easy with ProjectColor App™: A Round Up appeared first on The Home Depot Blog.