(BPT) – Countertops have become a focal point of modern kitchen design, with an increasing number of design professionals recognizing their significance. According to a recent online poll conducted by Kitchen & Bath Design News (KBDN), 52% of the dealers and designers surveyed believe that countertops are becoming more critical to overall kitchen design, and 74% report that countertops are becoming larger in size than in years past. With all eyes on countertops, selecting the right surface for your home has come into focus like never before. With a wide array of materials, colors and finishes available, it is essential to select countertops that not only enhance your kitchen but also cater to your lifestyle and preferences.
Here are four widely favored engineered surfaces to consider when selecting countertops.
1. Quartz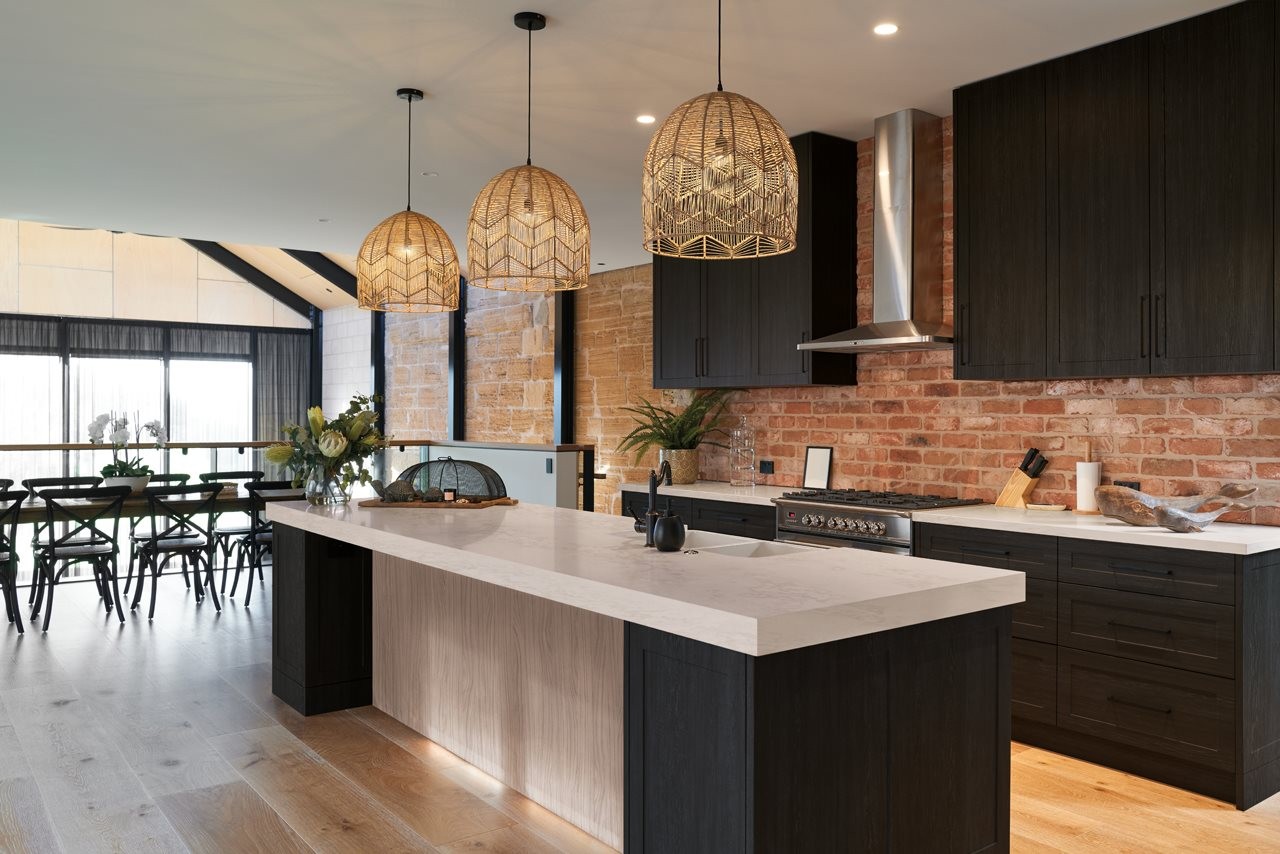 Inspired by the coveted appearance of natural stone, engineered quartz offers peace of mind as a non-porous, highly durable and easy-to-clean surface. It eliminates the need for chemical sealing associated with its natural stone counterparts and is easily maintained with simply soap and water. With its remarkable strength and versatility, quartz enables you to envision your unique style narrative without boundaries. Wilsonart® Quartz delivers this vision with on-trend designs, exceptional durability, easy maintenance and stain resistance, ensuring beauty for years to come. Featuring 10 new designs inspired by the world around us, looks range from Soapstone to the coveted rare beauty of deep-veined Calacatta marbles, offering elegant and tranquil looks ideal for any kitchen. Reflecting current home trends, the collection also includes 2 new designs that come exclusively in a new natural matte finish.
2. Solid Surface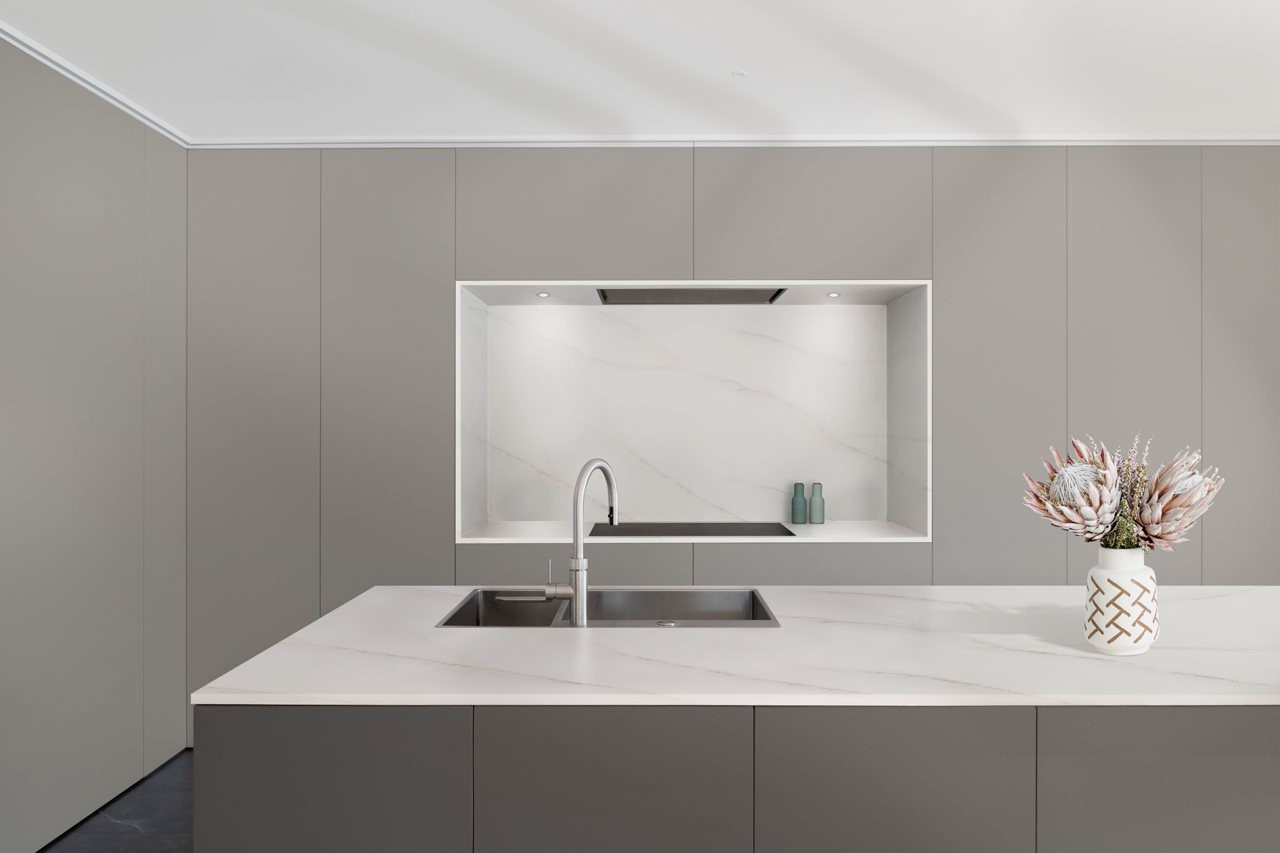 Solid surface countertops seamlessly emulate the elegance and texture of marble, granite and more while maintaining an affordable price point. With its exceptional durability and impact resistance, solid surface provides peace of mind in the face of daily household challenges with no need to worry about nicks, cracks or spills. This material is engineered to be easily repairable, unlike any other countertop solutions. Solid surface countertops can also be paired with sinks made from cast-molded acrylic, creating a visually monolithic look. Wilsonart® Solid Surface captures nature's movements and hues in six new modern designs. Blurring the lines between engineered and natural materials, the dynamic designs provide the look of authentic marble, concrete and stone with scale, definition and variation. Hues range from warm taupes, charcoal grays and metallic dusts to a full range of cool, bright and soft whites.
3. High Pressure Laminate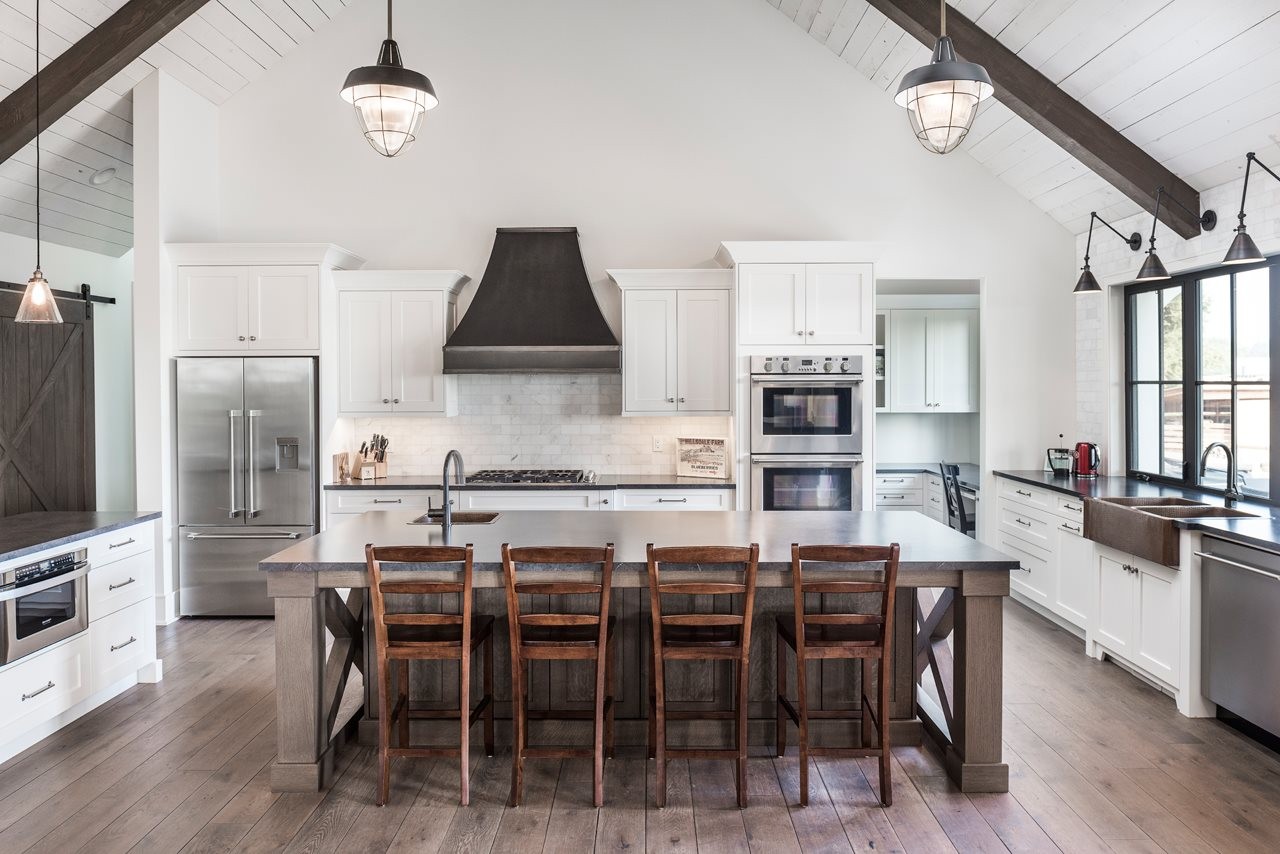 The laminate countertops available today have undergone remarkable transformations. Thanks to significant advancements in technology and engineering, you no longer have to compromise style for affordability or performance. Modern High Pressure Laminate (HPL) can replicate the appearance of luxurious materials such as natural stone, wood and marble, all at a fraction of the cost. Not only does HPL offer impressive durability, with its ability to withstand everyday use and resist impacts, scuffing, and scratches, but it also delivers exceptional value in terms of both performance and design. HPL stands out with its unparalleled combination of functionality and aesthetic appeal.
4. Composite Countertops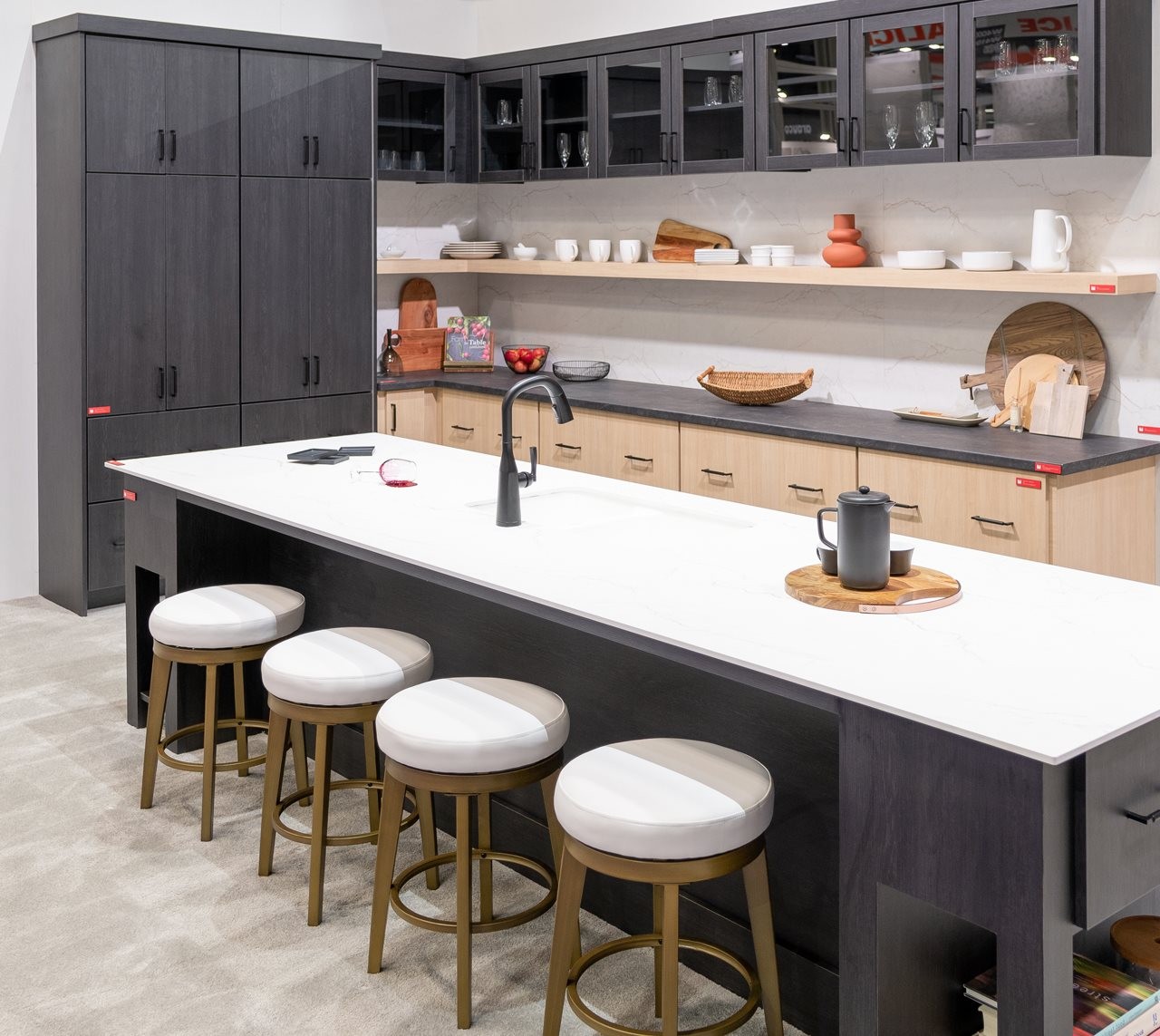 Looking for a modern, budget-friendly countertop that exudes sophistication? THINSCAPE® Performance Tops, inspired by sleek European design, caters to those seeking a high-end appearance while keeping costs within reach. With its minimalist aesthetic perfectly suited for contemporary spaces, the countertops feature an innovative 1/2-inch thickness that complements the prevailing trend of sleek cabinet designs in kitchens worldwide. Performance is not sacrificed in the countertop's sleek and stylish profile; instead, it offers exceptional durability with resistance to impact, heat and scratches. The elegant surface offers a range of styles from expansive stone patterns to weathered metal finishes, capable of transforming any kitchen into a visual masterpiece. Three new stone designs, Soluna, Sea Line Mist and Pietra Noir, range from neutral hues to beautiful dark stone looks typically exclusive to natural stone or high-end materials.
Whatever you can imagine, there's a surface for you. For more inspiration and information, visit https://www.wilsonart.com/.