This cream-colored patio was styled by Krystine Edwards of Living Pretty Styled. Her deck was badly in need of some love, and she used this as a chance to turn it into a spot for outdoor entertaining.
Take a look at how her new outdoor dining set, an outdoor rug and a planter-turned-cooler come together to create a patio haven.
Cream-Colored Patio Haven
Outdoor entertaining is one of my favorite things to do. We live in a part of the country where the weather is warm all year long. Most of our days and nights are spent outdoors. One thing I love to do is eat outside. So, I knew it was time to spruce up this outdoor space and make it a place for gatherings with family and friends.
Before the Patio Makeover
As you can see, this outdoor deck was long overdue for a makeover. It does not have a covered area, and the sun had been harsh on the old furniture, the rug and the entire deck. It needed a breath of fresh air and some new style.
An Outdoor Dining Space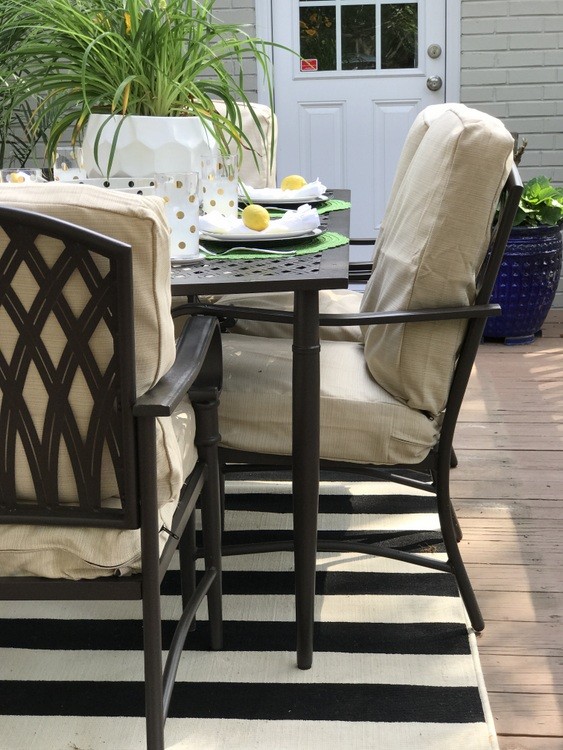 First, I decided that I did not want it to be a lounge area but a dining area.
I chose the Hampton Bay Oak Cliff custom 7 piece in Oatmeal. The seats are large and comfy, it is sturdy and the perfect size for my deck.
I love Oatmeal color. It set the tone for the cream-colored patio that I had in mind.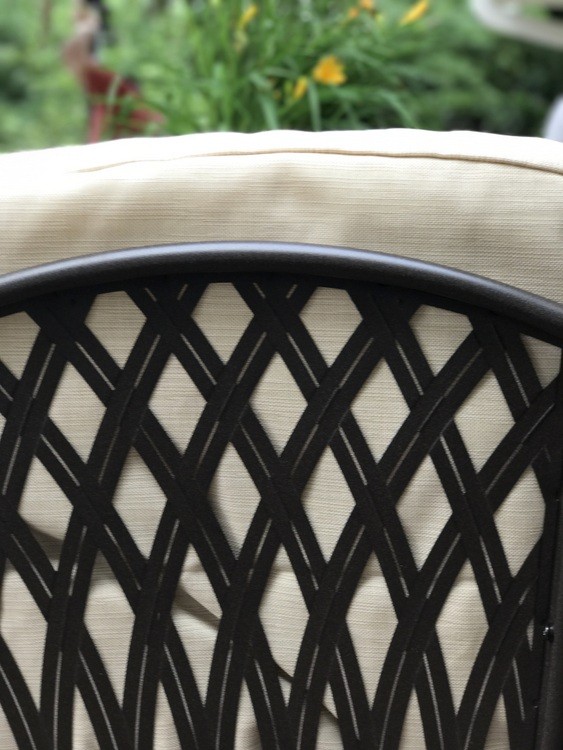 The Outdoor Rug
Next, I was on to the accessorizing. I chose this Tayse Rugs Garden black and white rug because I love striped rugs for outdoor spaces. And, this one was amazing! It's a soft rug and is beautiful.
Black and white stripes coordinated well with the cream-colored patio set.
String Lights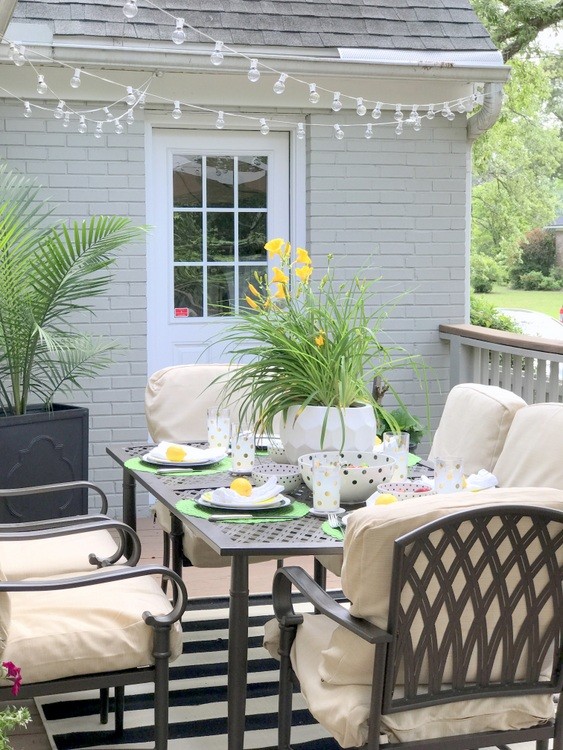 After the rug selection, I needed lighting, and I went with these party lights. I feel that lighting can change the dynamic of any space. Outdoor lighting, especially string lights, gives a fun, almost whimsical and charming feel.
These lights were easy to install and just perfect for my cream-colored patio.
Planter Repurposed as Cooler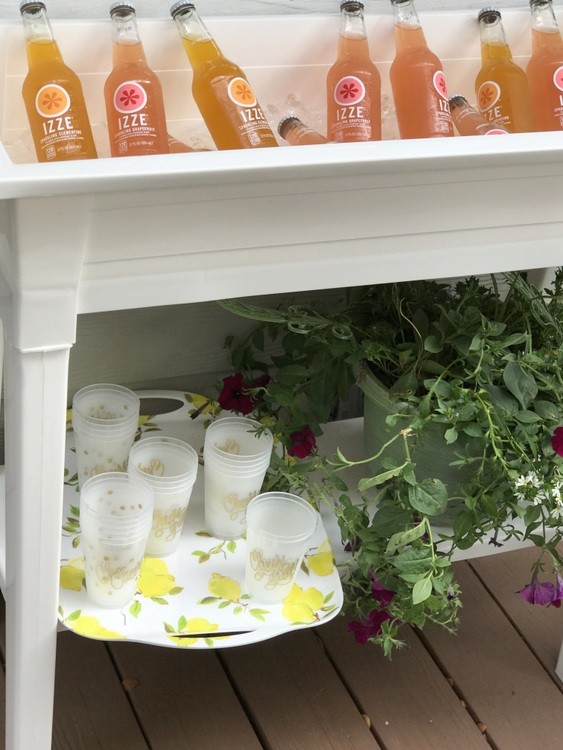 Now that I had the mood set, I needed a cooler for my space. I didn't want go with a metal one because, unfortunately, living here on the coast they don't always last long.
I saw this planter and realized that this would be the best for outdoor dinners. It is so great! It has a plug in it to make it easy to drain. The shelf underneath is great for storage and easily removable to drain the melted ice.
Greenery
What this deck lacked was a greenery. I had to fill this space with colorful and tall plants. And, I cannot tell you enough how much I LOVE these Home Decorators quatrefoil planters. They're so chic! They're solid, they're a fun shape and they are beautiful in person. I plan on buying many more for our front porch as well.
The Patio Umbrella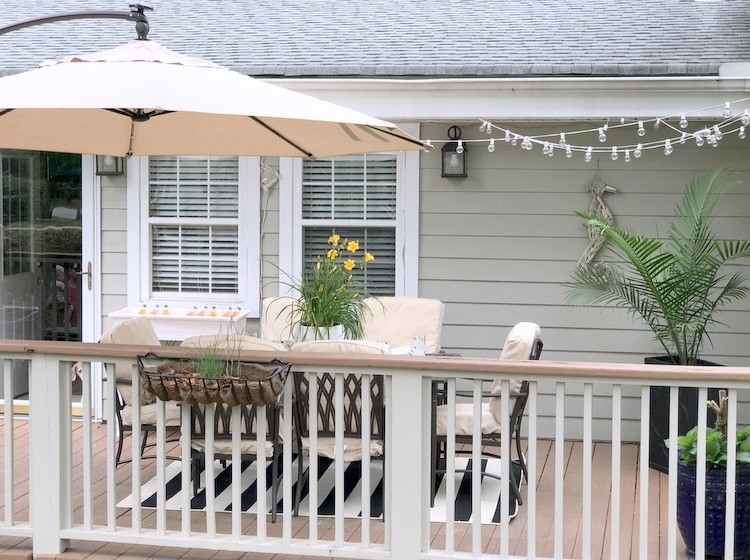 Now that I have the entire deck set, I needed on crucial item: an umbrella to protect us from the sun. The sun on that space is so harsh and it's so hard to enjoy the space.
This umbrella is AMAZING! I have always wanted one, and this Hampton 11 ft. umbrella is perfect! Not only does it cover almost the entire deck, it also has LED lights in it for additional lighting in the evening. Isn't that awesome?
A Patio Ready for Entertaining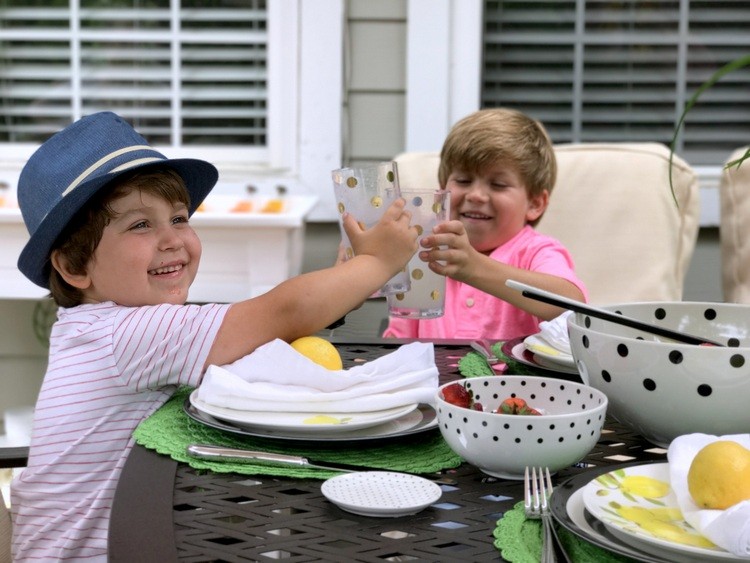 The deck is ready, and dinner al fresco is on its way! Well, almost on its way because we had some party crashers who absolutely LOVED the new outdoor dining area. They laughed, drank their lemonade and enjoyed some snacks.
The Tablescape
When putting together a dining space, especially a tablescape, it's all about the details.
I set the table with my favorite plates, cups, bowls and coasters. I continued with the black and white theme and added color with plants and food. It was the perfect finishing touch on this now wonderful space.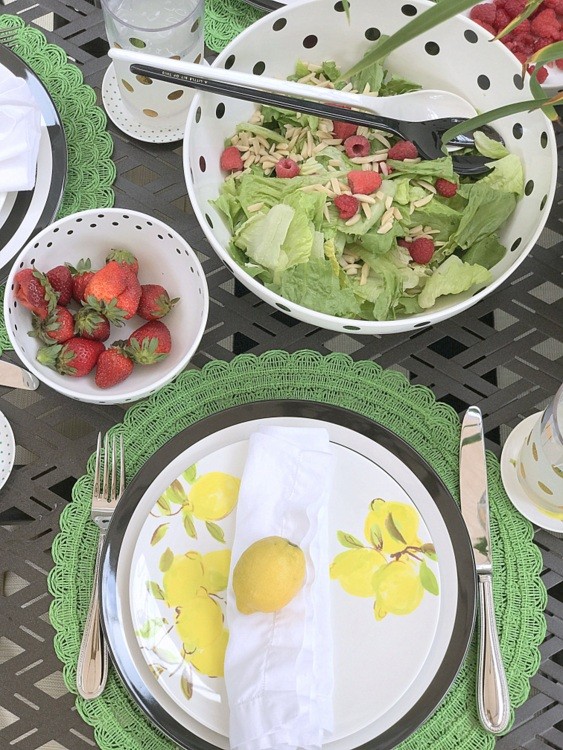 We shared dinner on the new deck with our friends and enjoyed what will now be a fun space for gathering with family and friends for years to come!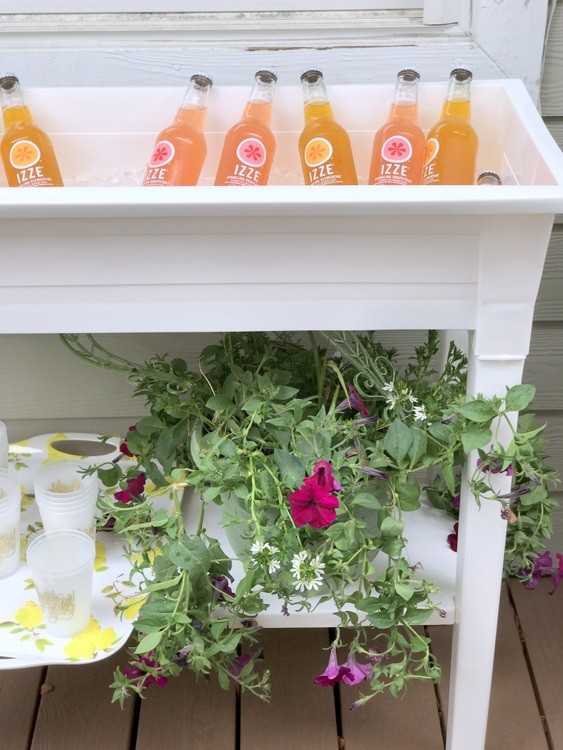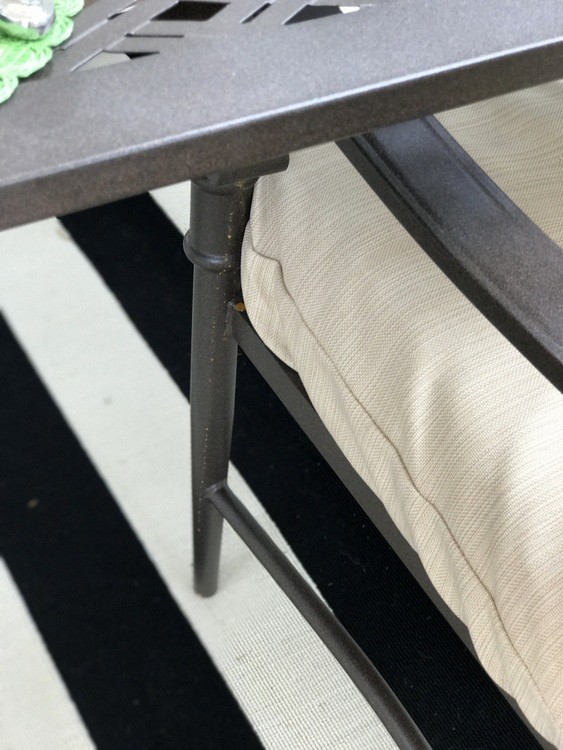 The post Cream-Colored Patio Haven for Outdoor Entertaining appeared first on The Home Depot Blog.