Janet Coon of Shabbyfufu was inspired by this year's Patio Style Challenge to upgrade her pool patio area to an outdoor space fit for spa-like relaxation. Check out her pool patio transformation, including styling tips to create a patio retreat of your own.
Creating A Relaxing Pool Patio Retreat
When you live in Miami the weather naturally lends itself to outdoor living and entertaining. We love our pool patio area and spend as much time as possible relaxing outside.
I had been thinking about defining another space on our patio. There was plenty of extra room to create a spot to lounge in, so we didn't need to do any construction or renovation. We were only seeking to enhance the spa-like vibe of our spacious outdoor space.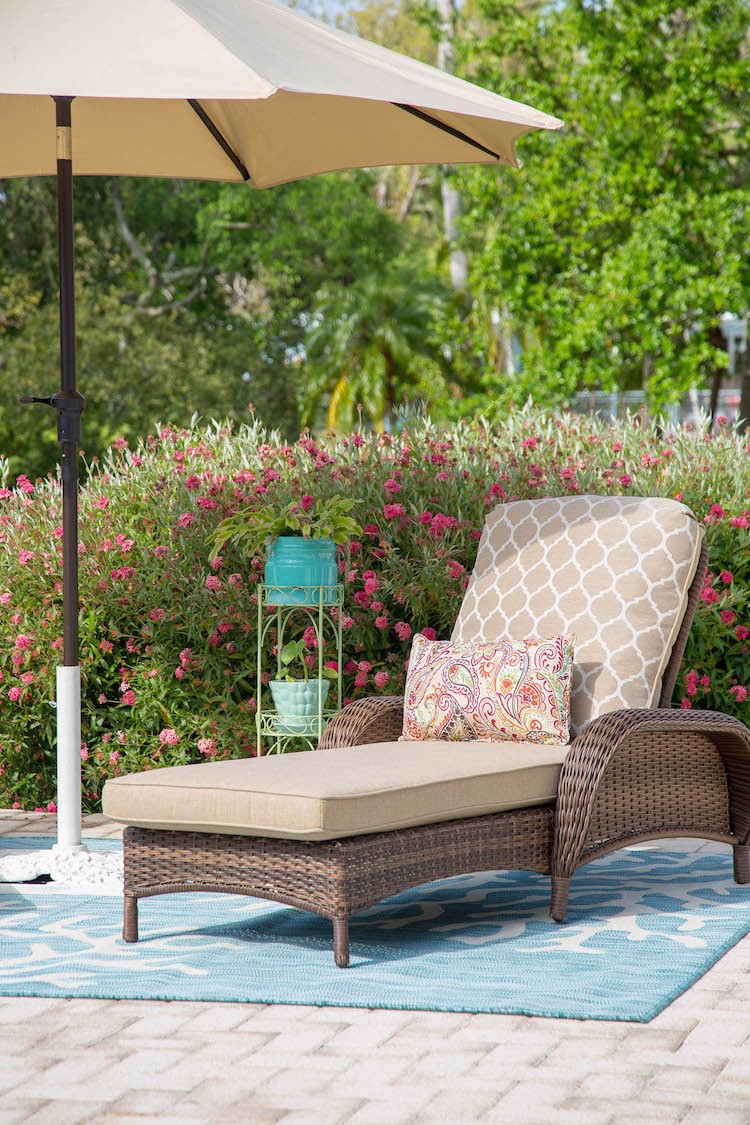 Choosing Your Style
The pool is where we love to be on weekends when we are home. With specific areas already set up for dining and sitting, we needed a spot to sunbathe or take a well deserved nap in the shade. With the pair of Beacon Park Collection Lounge Chairs that we received from The Home Depot, we began to create the perfect spot for relaxing after a swim. The antique beige color of the cushions coordinated nicely with the furniture in our other outdoor spaces. Using neutrals for furniture is always something that I recommend as a stylist.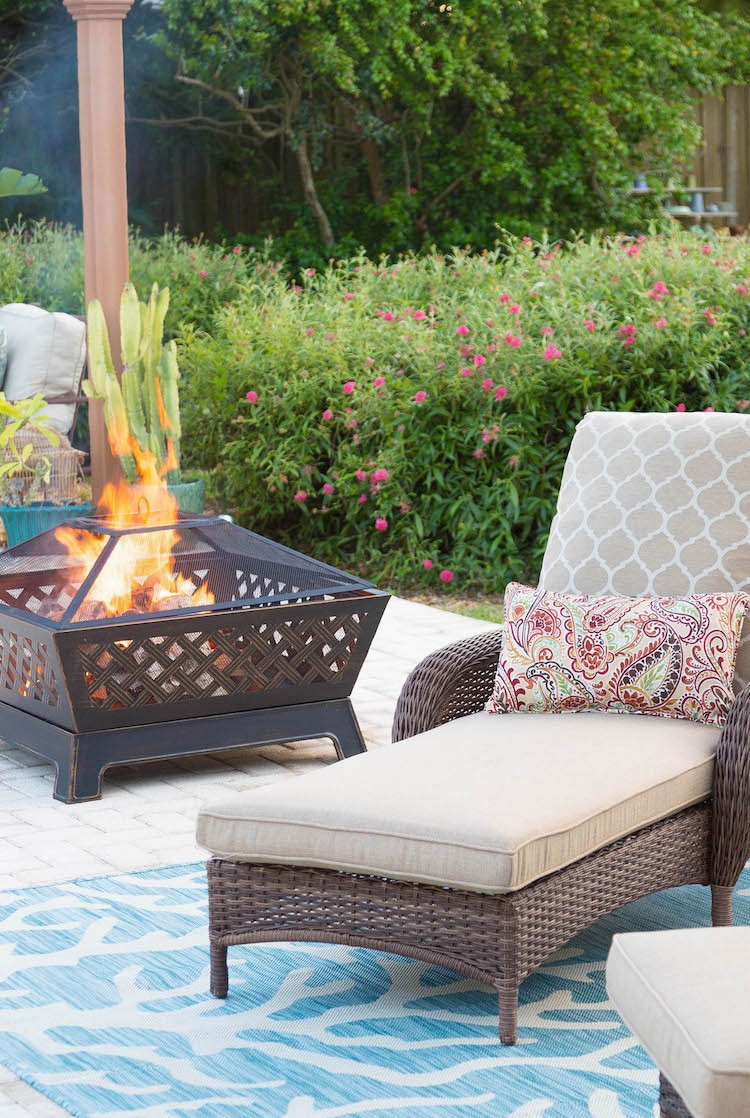 I picked up a couple of Hampton Bay Chili Parsley Lumbar Throw Pillows for added color and support. Another thing we love about the lounge chairs is that they are fully adjustable to lay flat or sit up comfortably.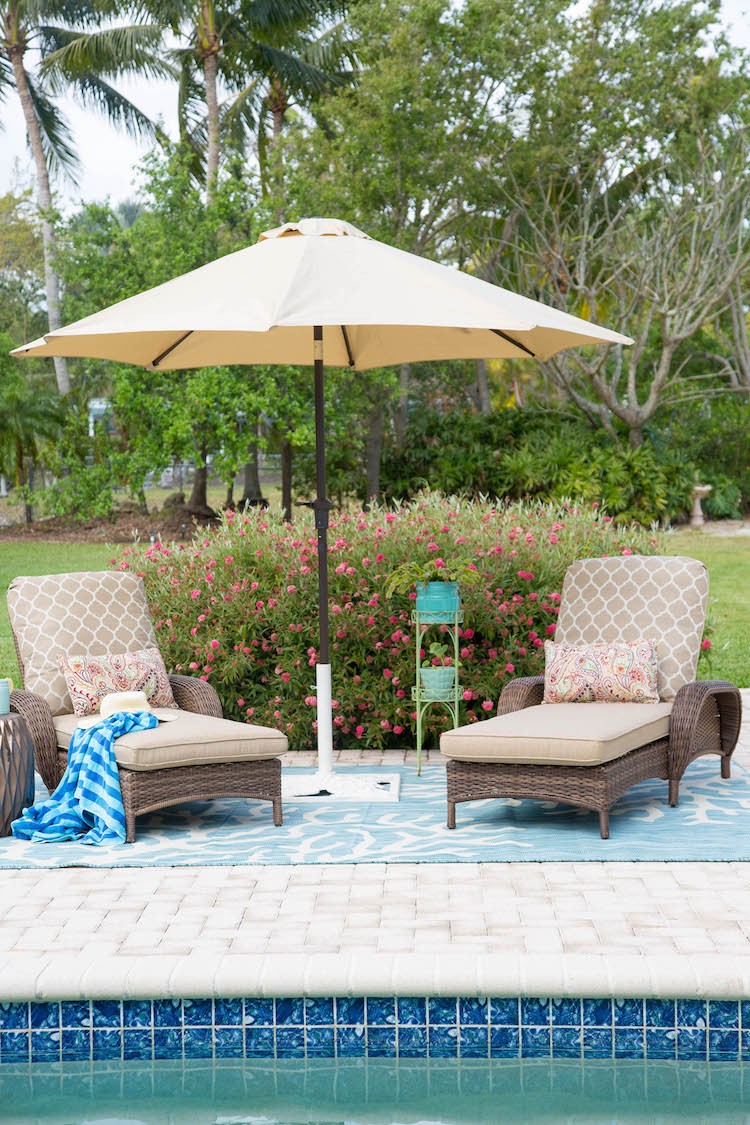 My pool patio area is anchored by the Hampton Bay Coral Aqua Outdoor Rug. This brings in the aqua color of the pool and ties into the tropical decor. Anchoring a space, whether indoors or outdoors, with a rug defines the area as a space. The freeform coral branches in the rug pattern seem to stretch the spot visually.
Adding Shade To Our Poolside Patio
Shade was a concern and the 9-ft. Hampton Bay Tilting Umbrella was just the right size to cover two lounge chairs. We love how the umbrella can tilt to any angle as the sun moves across the patio during the day. When it's not in use, we can crank it down easily. We used an old painted cast iron umbrella stand to add some personality with our signature mix of new and vintage.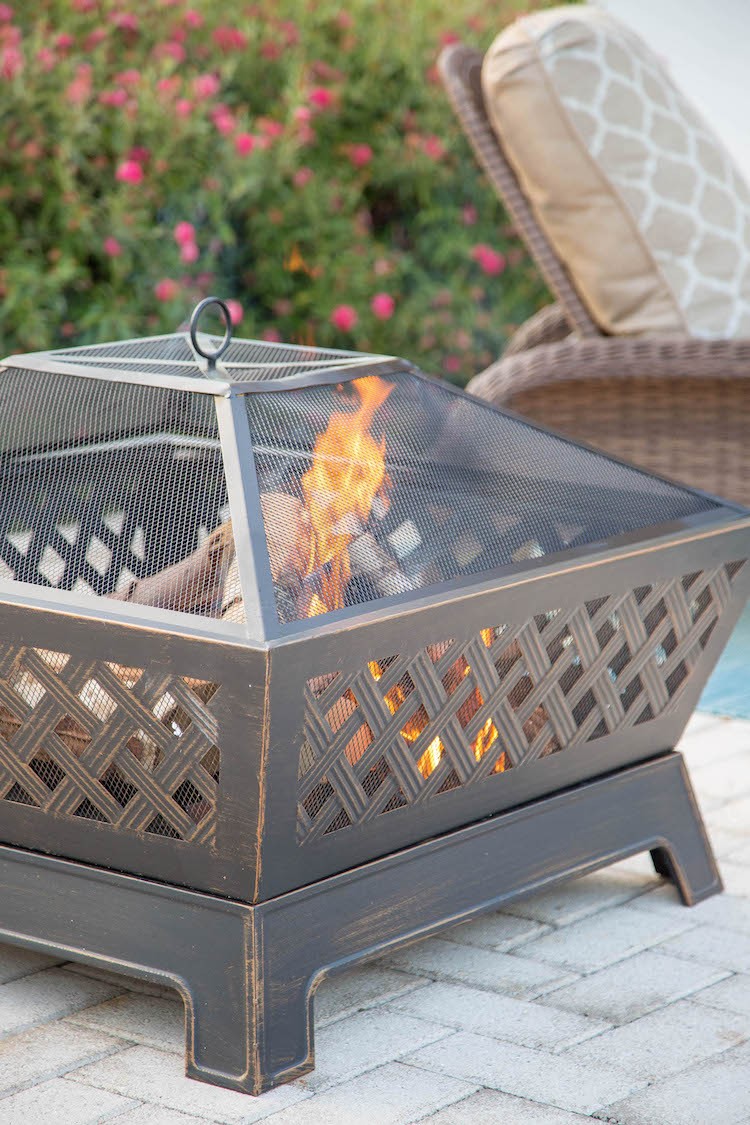 For cool evenings, we chose the Hampton Bay Tipton Fire Pit  and placed it off to the side. The great thing about a wood burning fire pit is that it does keep you warm, so you don't need to place it close by as you might with a gas fire. We've been enjoying roasting marshmallows and appreciate the fact that it comes complete with the mesh lid, poker and cover.
Thank you to The Home Depot for partnering with us to create this space. We look forward to using it for years to come!
Create a patio retreat of your own with the help of The Home Depot. Find more Patio Style Challenge ideas on the Home Depot blog.
The post Creating a Relaxing Pool Patio Retreat appeared first on The Home Depot Blog.