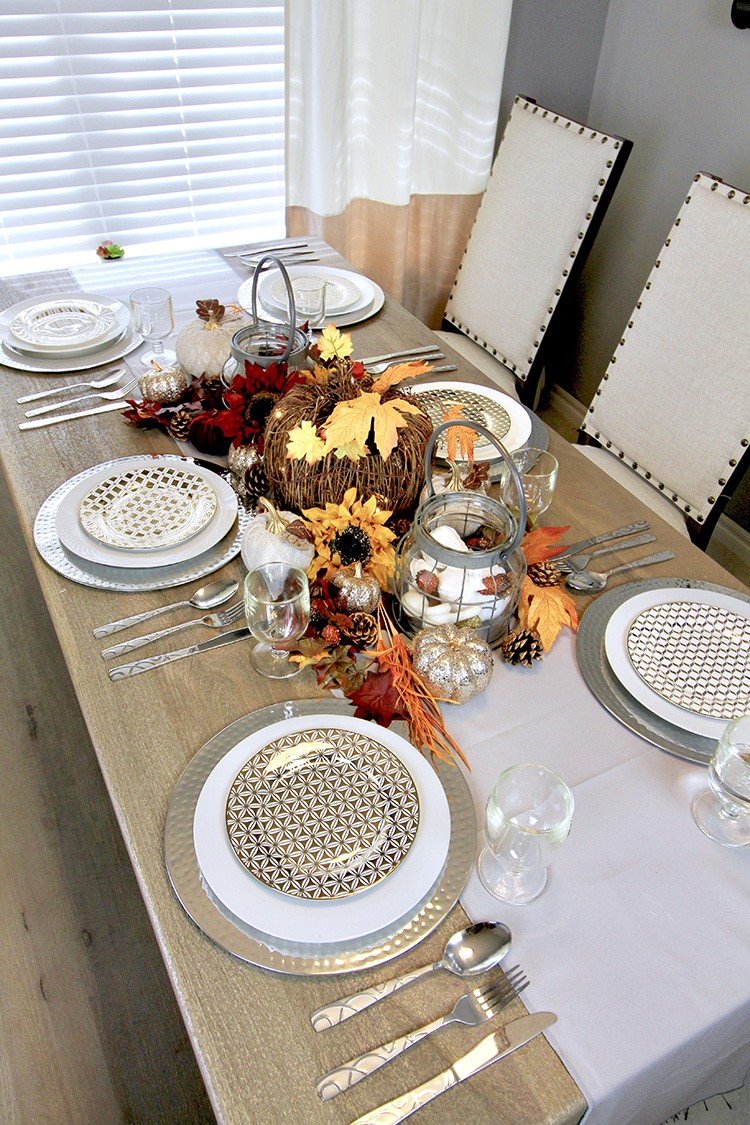 Creating the Perfect Table Scape for Friendsgiving
Ashley Basnight of Handmade Haven shares decorating tips on how to turn your table into a festive setting for Friendsgiving. Your family and friends will be so impressed with the transformation, see how she completed her project below!
Thanksgiving is one of my favorite times of the year because I love getting to decorate and set my table for friendly gatherings. Every year, my friends and I host a Friendsgiving dinner and this year I decided to create the perfect table scape that my friends and I could really enjoy. With a few items, I was able to transform my dining table into the perfect area for a Thanksgiving shindig.
Creating the Centerpiece
The first step I always take when creating the perfect table scape is creating the centerpiece. The centerpiece to me is one of the most important parts of a table scape because it is the focal point of the table.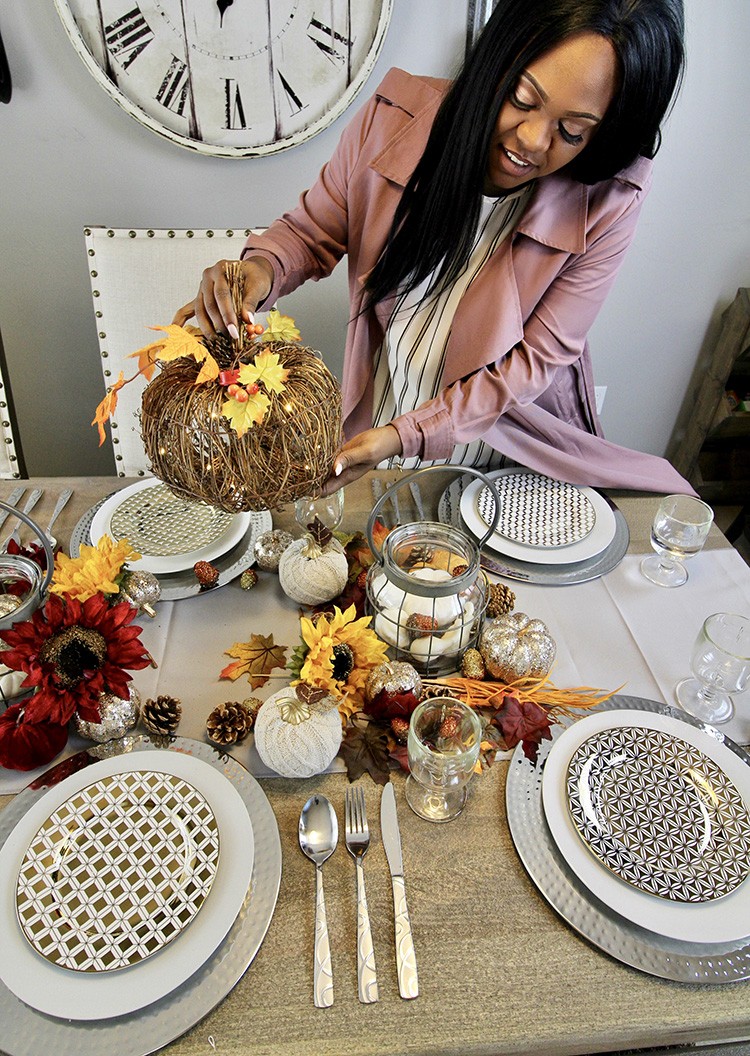 I wanted to create a centerpiece that wasn't too tall, to prevent any distractions while sitting across the table from my friends, so I started off with a grey-ish
table runner
to really give a formal dining feel to my table.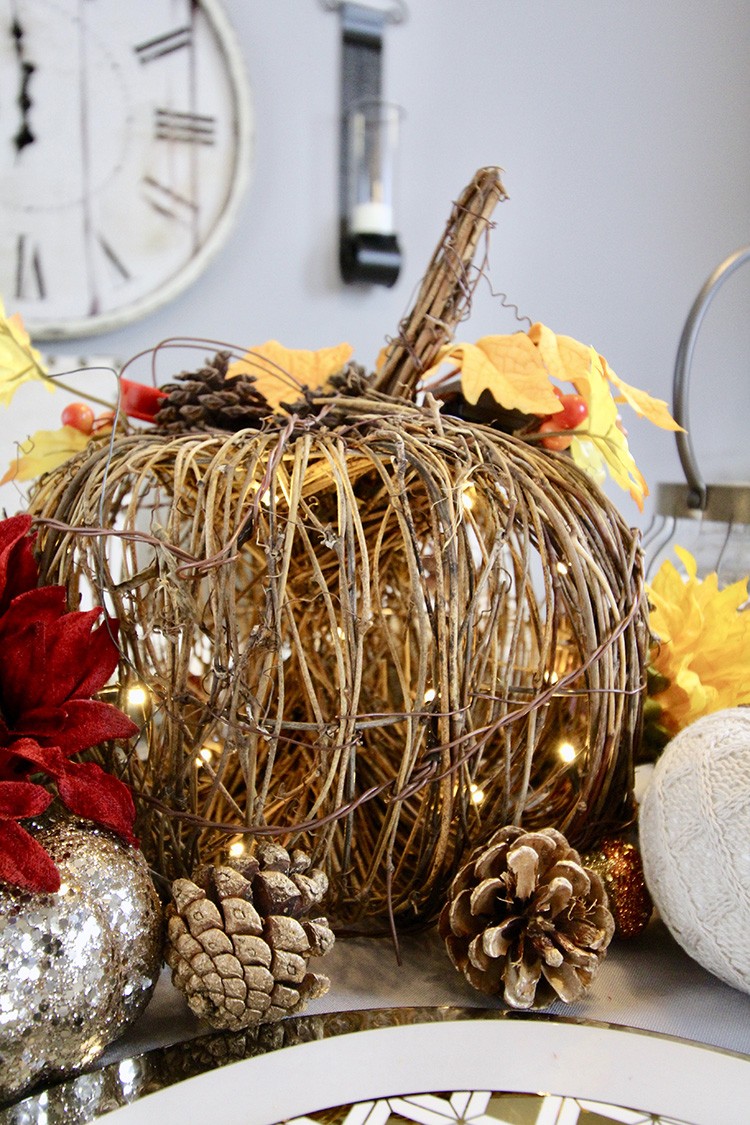 I decided to incorporate this
Twig Pumpkin
into my centerpiece because I love a touch of fall and I also love the LED lights intertwined into the pumpkin. The lights give the table a warm feel when lit up and was the perfect size for the center of the table.
I also added in these
Rustic Candle Lanterns
on both sides of the twig pumpkin to add in a rustic design element to the center of the table. I really love these rustic lanterns because you can use these for multiple purposes. I added some flowers and fall leaves around both the pumpkin and lanterns to tie the centerpiece all together.
Set up the Dinnerware
I decided to go with these cool stainless steel
charger plates
to contrast well with the silver lanterns. These charger plates really brightened up the table and made it feel really formal.
To decrease some of the formality, I decided to throw in some fun gold plated
dessert and salad plates
. The fun thing about these plates are that they come in all different designs. The gold makes the plates look fancy, while the multiple designs keep it fun.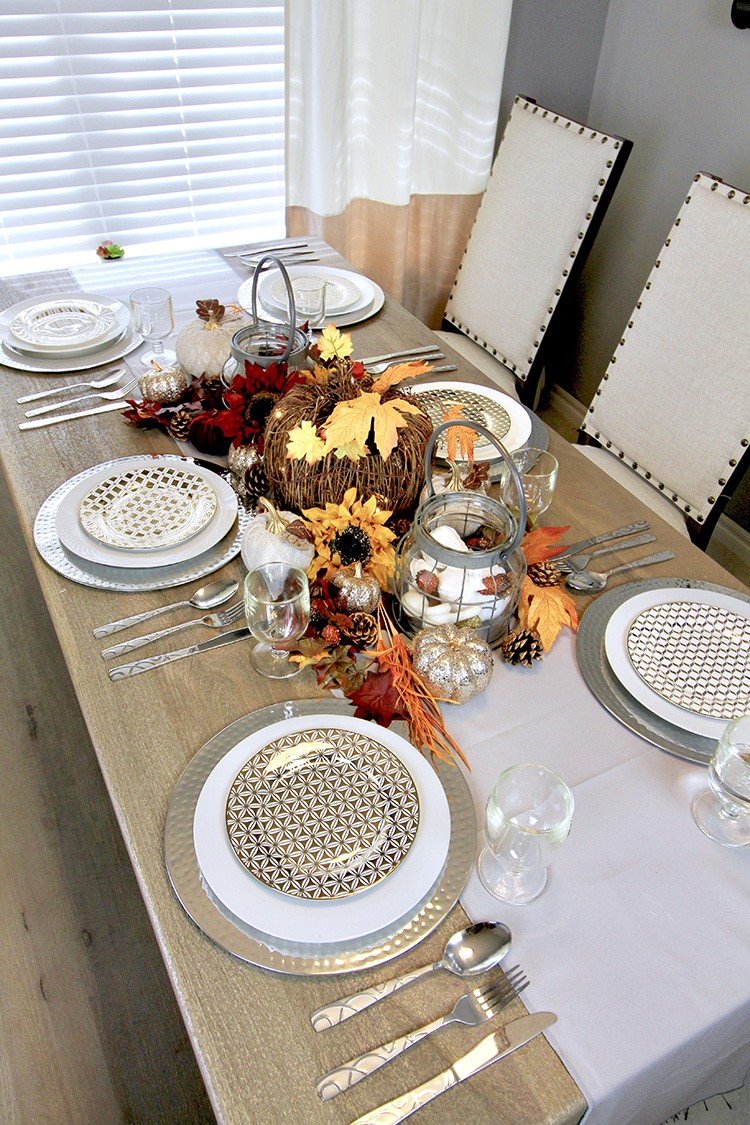 With the centerpiece and dinnerware all set up, my table started looking like a page out of a magazine. My table was really transformed.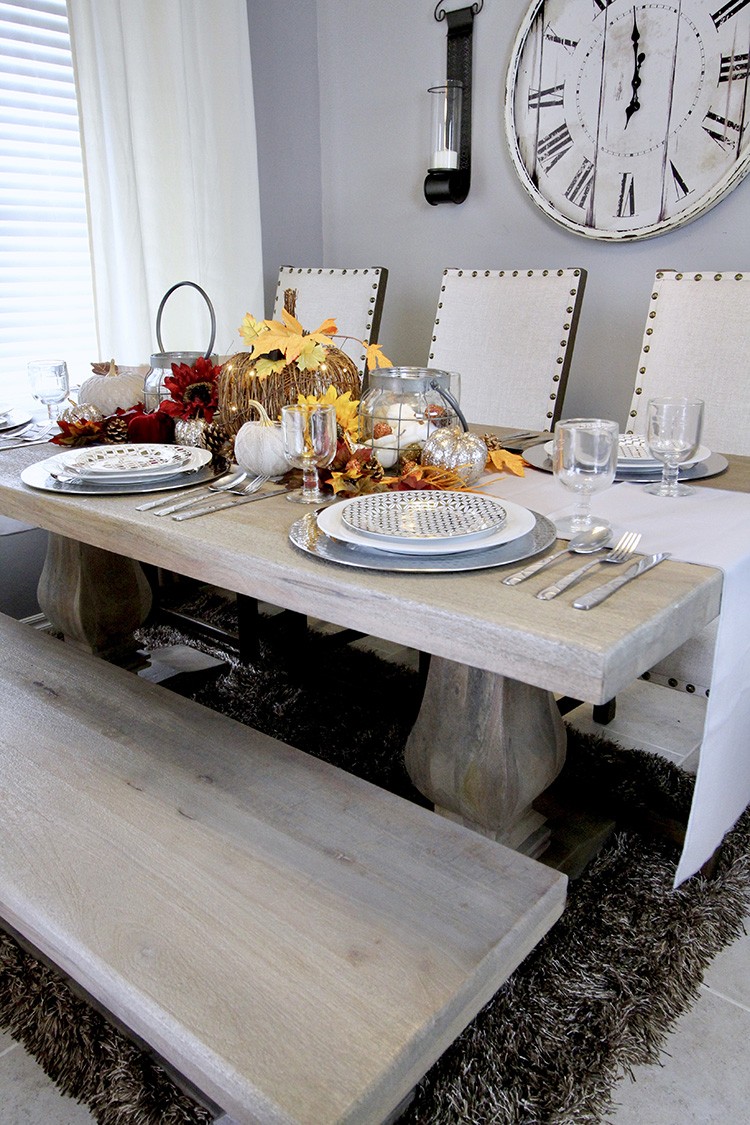 Personalize the Table
To make my friends feel special, I wanted to do something to personalize the table so I decided to create some personal acrylic cards with everyone's name. These were a perfect way to put a smile on my friends faces and it was an inexpensive way to create a keepsake they could take home to remember good times.
Friendly Tradition
The table scape I created really made my friends feel special and thought of and it made our dinner that much more enjoyable for our Friendsgiving. The dessert plates were really a hit and they loved the centerpiece.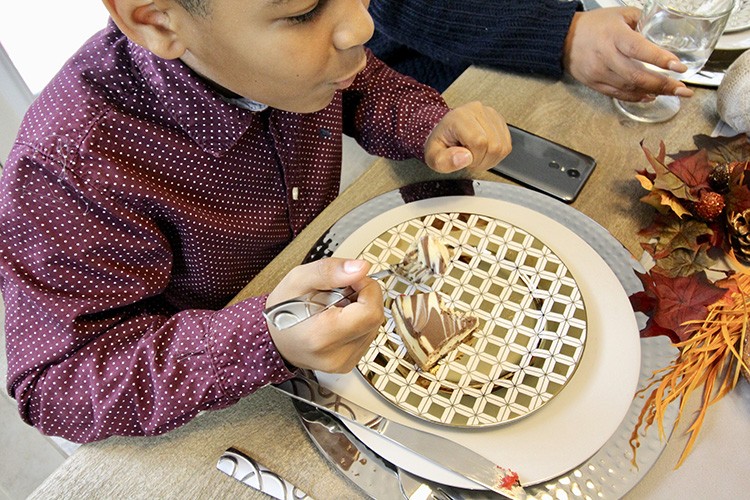 Every year after we eat, we like to go around the table and say what we are thankful for, so I created some note cards for everyone to be able to write down their answers. This is always a special time for us to reflect and share with each other. My table scape just made a great experience even better.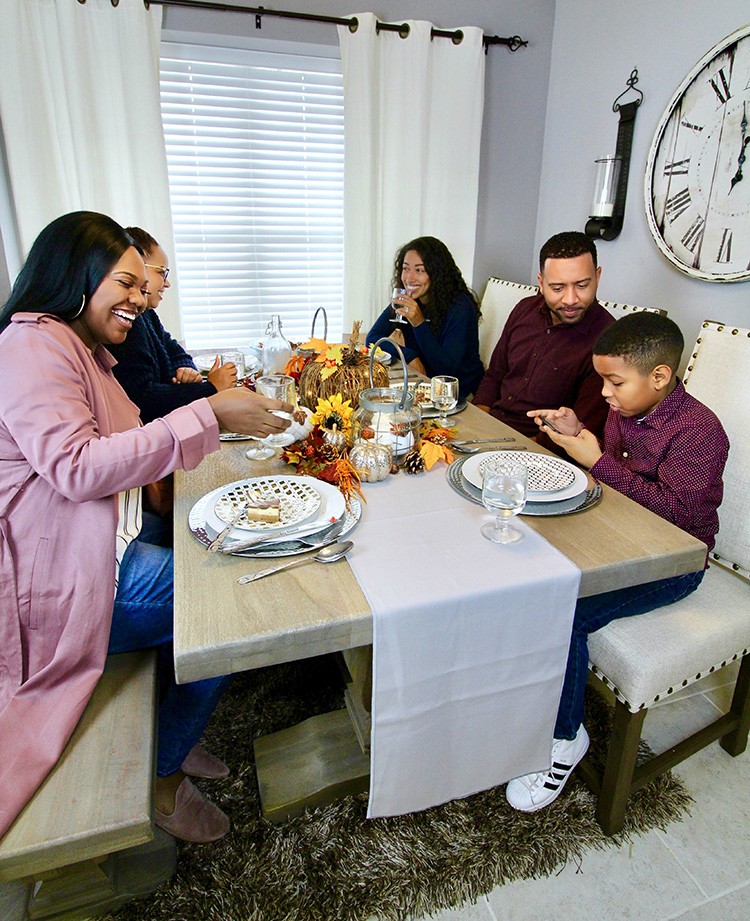 The post Creating the Perfect Table Scape for Friendsgiving appeared first on The Home Depot Blog.