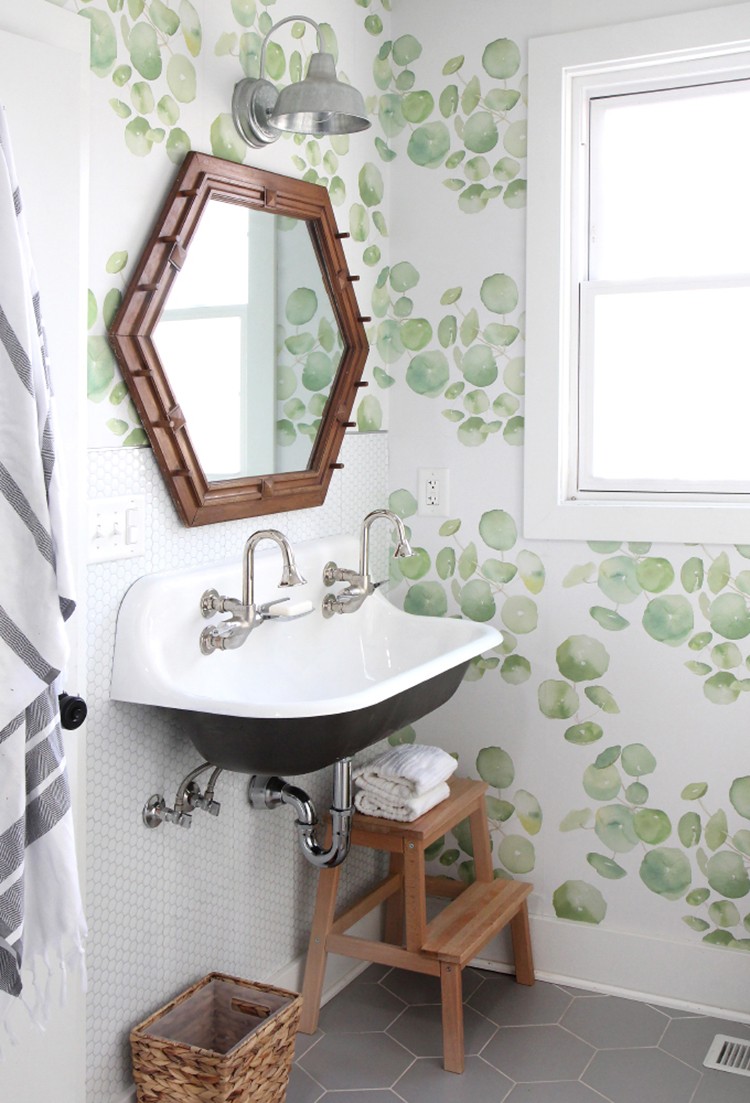 Jenni Radosevich, of I Spy DIY, has a passion for finding out the latest trends in home design and turning them into do-it-yourself projects. This showed through in her Smart Tiles bathroom backsplash update.
Read on to learn how Jenni paired an adhesive tile backsplash and wallpaper to create a beautiful guest bathroom!
DIY Adhesive Tile Backsplash Bathroom Backsplash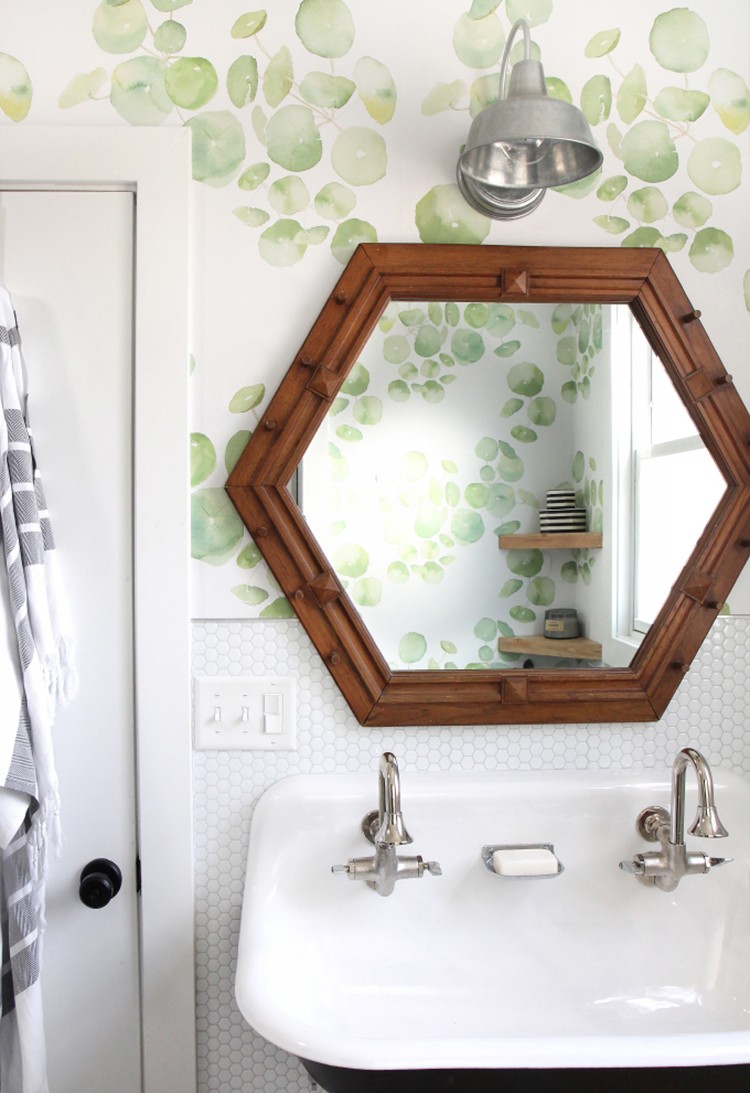 I am so excited about my guest bathroom makeover! The greatest part is that none of the upgrades are permanent, so it's perfect for you all who are renting! I gave you the lowdown on the removable wallpaper in the reveal post yesterday, but the even more amazing design secret is that the tile is adhesive too!
I was super excited when Smart Tiles asked me to try out their product, because when we were originally renovating my bathroom, I wanted to add tile behind the sink, but since we were under a time crunch for the HGTV pilot we had to scrap it. Once the cast iron sink was hoisted into place, it seemed a bit crazy to take it down to tile. Smart Tile's hexagon pattern worked perfect in the bathroom, I really like the scale of the hexagons against the wallpaper pattern and oversized tile on the floor. And the best news is that I could install it in less then 2 hours without removing the sink, my kind of weekend project! Also considering I like to constantly refresh spaces, I love that it can be removed without damaging the wall.
---
Before the Update
---
Tip 1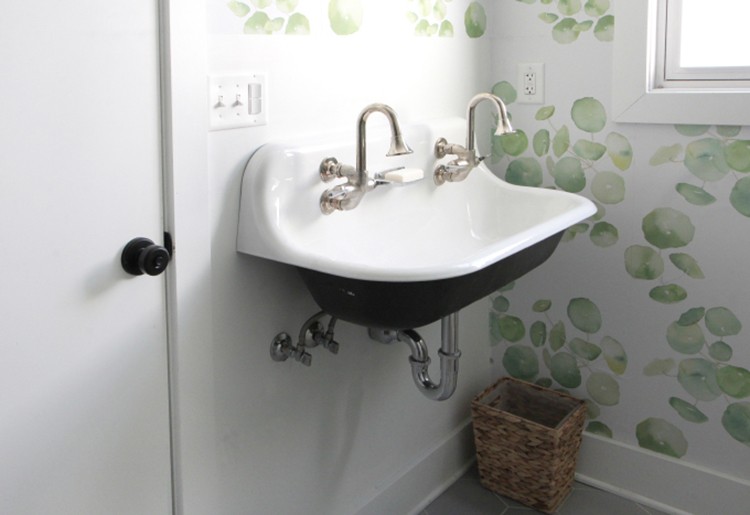 We wallpapered first leaving a little extra overhang so the Smart Tile could overlap, and there would be no gaps.
---
Tip 2

Remove the switch plates.
---
Tip 3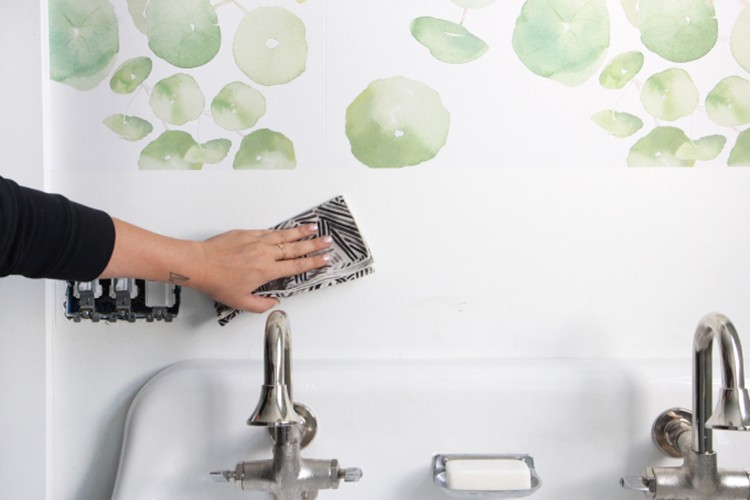 Wipe down your walls with a wet washcloth.
---
Tip 4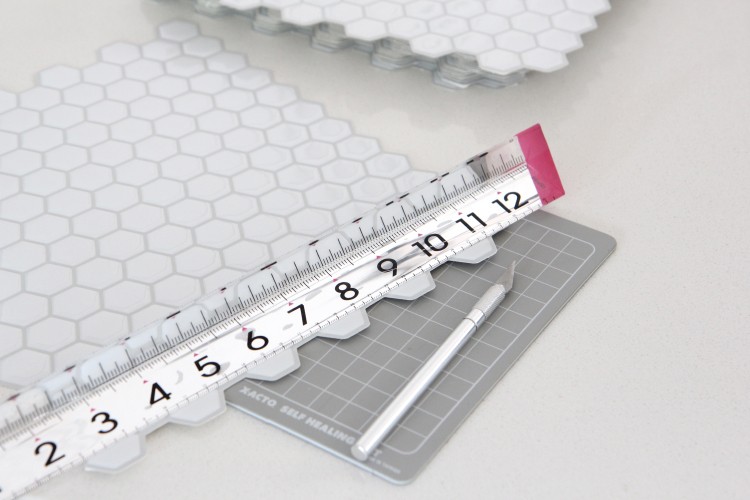 Use a blade, cutting board and straight edge to cut the tile sheets, or a scissors, and trim each one to fit the space. We held the sheet in place and traced around the curved edge of the sink before cutting with a scissors.
---
Tip 5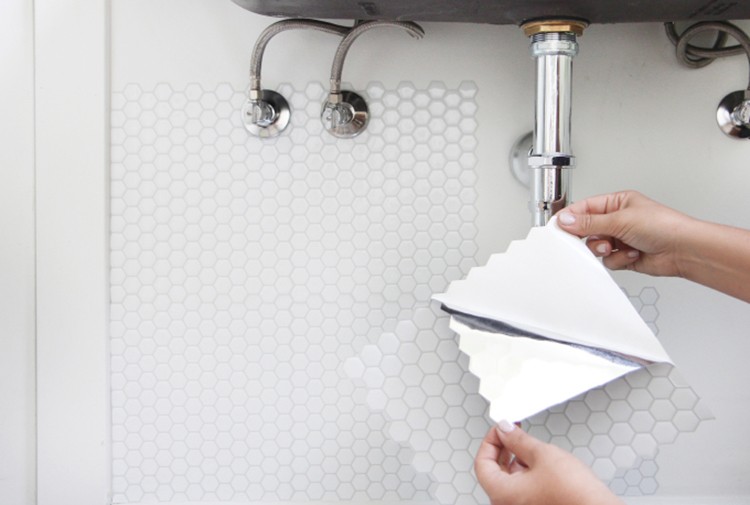 Peel off the backing and stick into place. Make sure all the touching edges uniformly overlap. Work from one side, and keep the sheets level so all the edges line up.
---
Tip 6
Once stuck on the wall, rub your hand over the sheet to remove any air bubbles or gaps.
---
Tip 7

Cover the space and then finish by sticking Smart Edge pieces to any exposed edge.
---
Final Reveal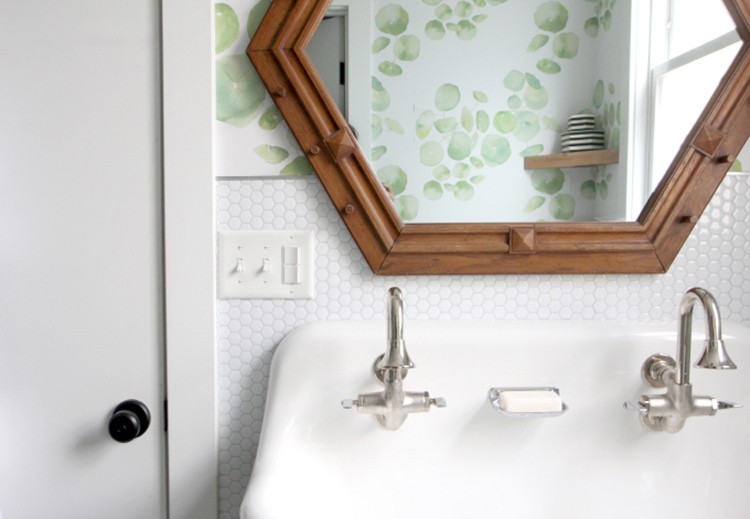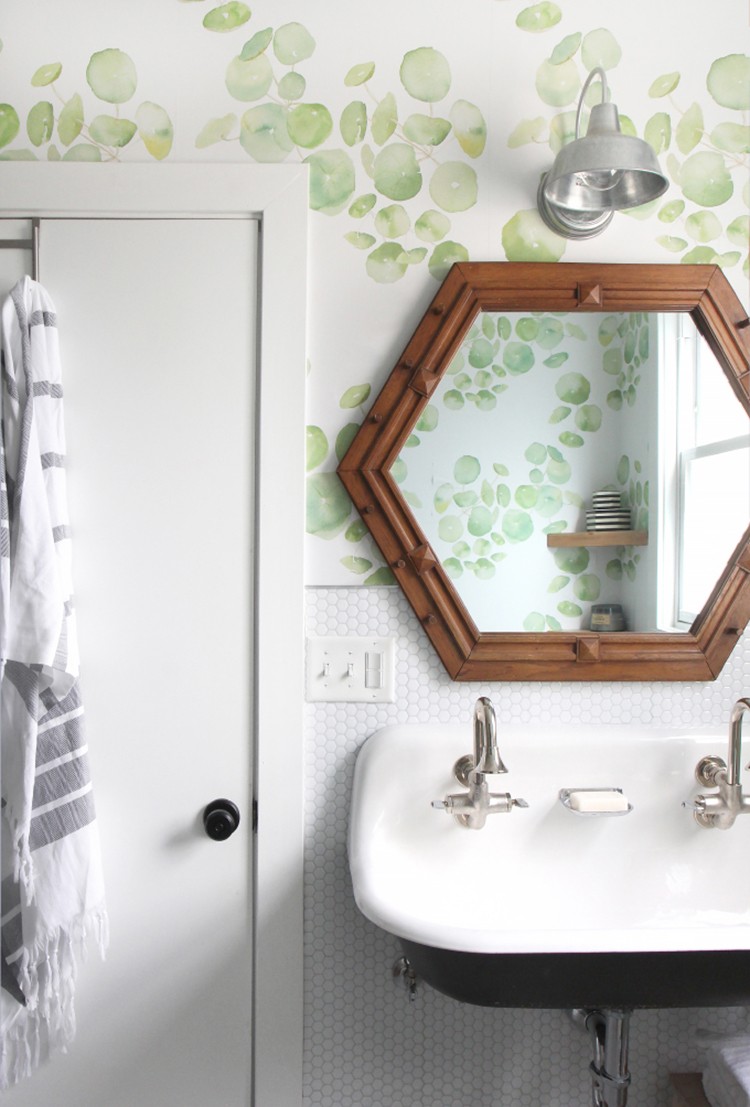 What do you all think? Pretty slick right! I have some leftover that I am going to use as an adhesive tile backsplash at a rental unit I am helping renovate. I got a couple questions on my Instagram about durability, and it's holding up great. It's designed for kitchen and bathrooms, so it's resistant to heat of stovetops and humidity from the shower. You can follow along on Instagram Stories and I'll keep you updated on how it looks in a few months!
The post DIY Bathroom Adhesive Tile Backsplash appeared first on The Home Depot Blog.