Summertime often makes use feel inspired to tackle on a project or two. Jaime Costiglio, a DIY Master and Woodworker, took on a 3-part hexagon project to accommodate several different occasions. Read more on how she did it below!
Creating a Hexagon Backdrop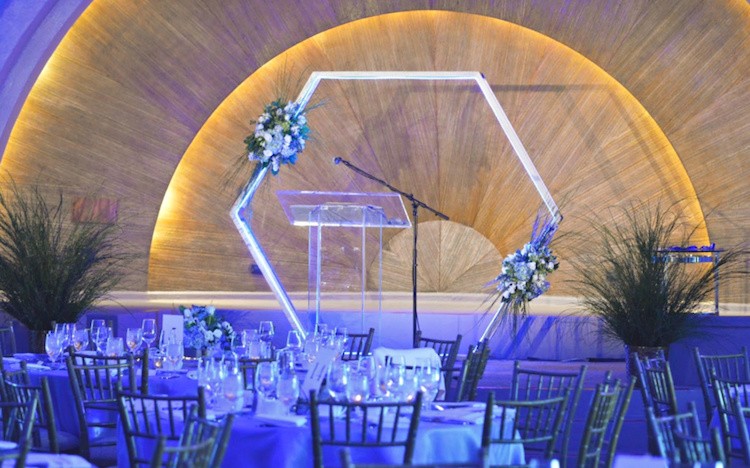 Make a statement with a beautiful, large and simple hexagon shaped backdrop. Create a framed space with a giant hexagon perfect for a modern party or wedding ceremony.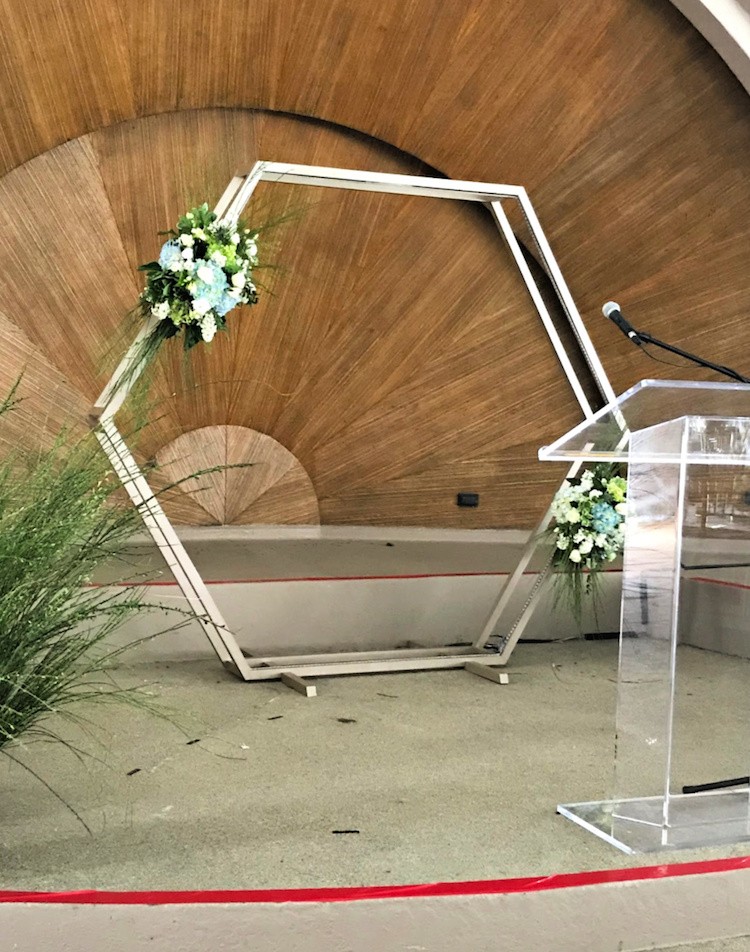 This wood frame shape is actually made from two hexagons with cross supports to give it depth. It's plenty big enough at almost 84" tall to frame multiple adults.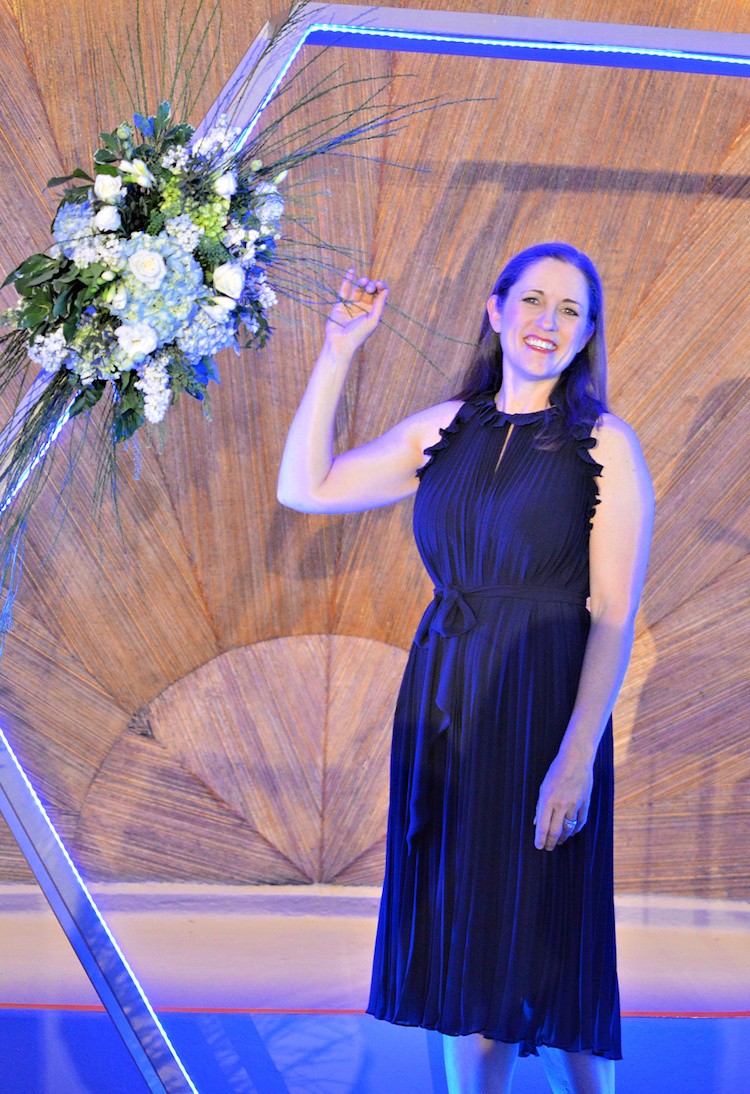 I built this giant hexagon as a focal backdrop piece for a spring benefit party. We used the hexagon theme throughout the party on the invitation graphic, in the table centerpieces, a feature wall in the cocktail area and more.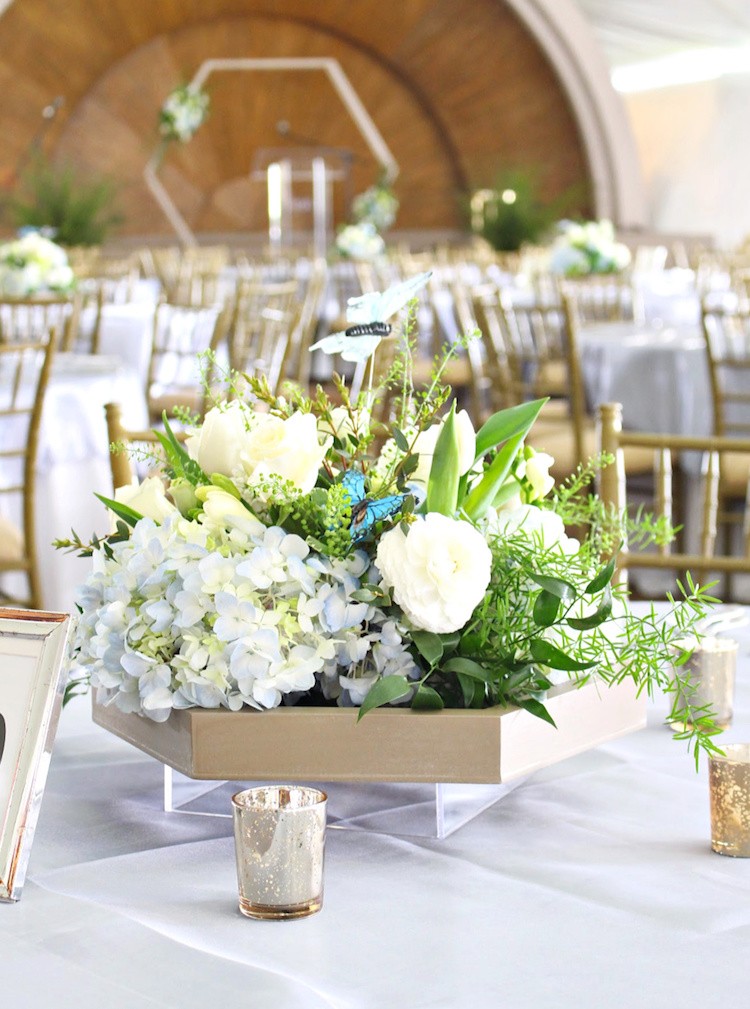 This is a great solution for an event space that makes a big impact for relatively little effort. The construction is simple and requires few supplies. Please read through the steps entirely before beginning.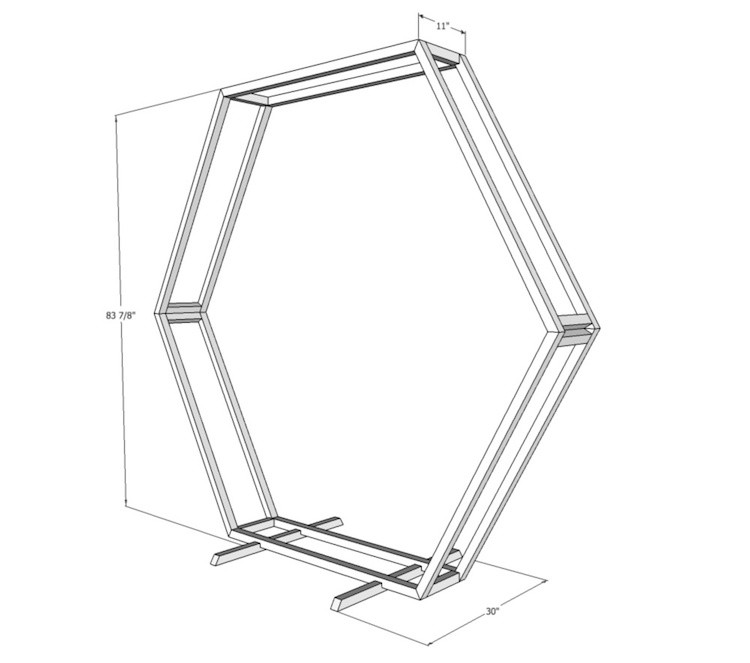 Supplies:
Cut List:
6 – 2×2 @ 48", both ends 30 degree miter not parallel (frame)
8 – 2×2 @ 8" (cross supports)
2 – 2×2 @ 30", both ends 30 degree miter not parallel (feet)
Instructions: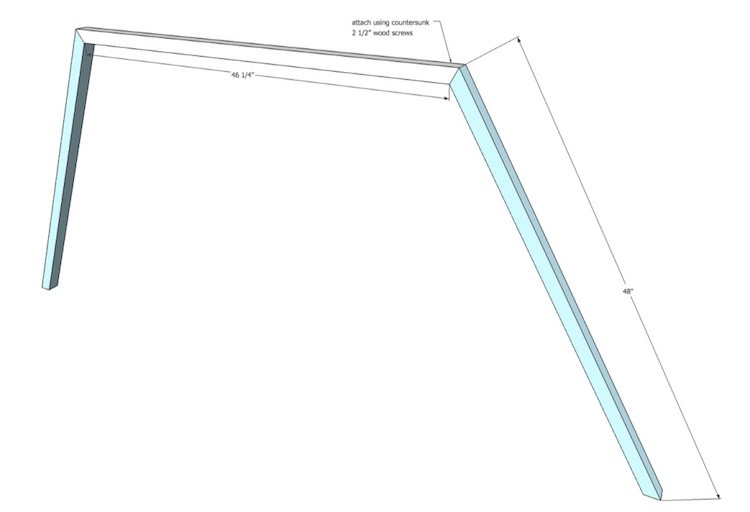 Connect three pieces of the frame together using wood glue and 2 ½" countersunk screws. You'll make 4 sets.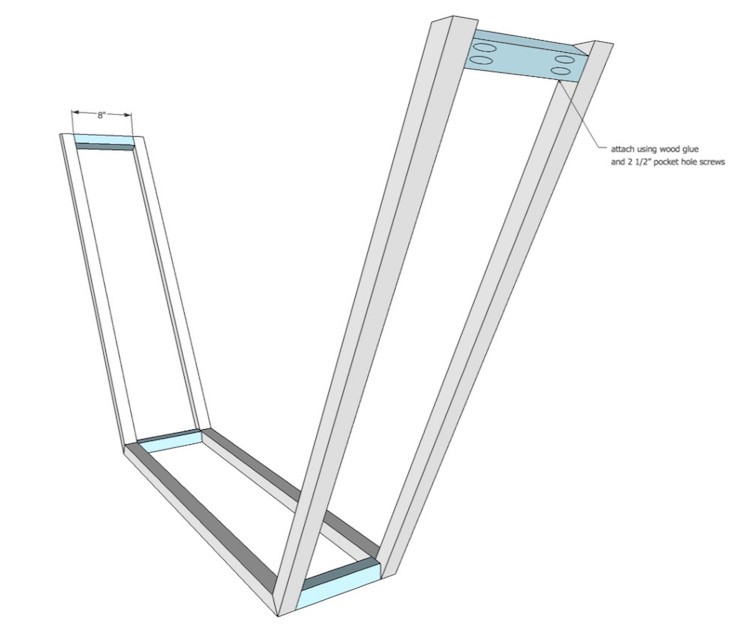 Attach cross supports in between two frame portions using pocket holes and 2 ½" pocket hole screws. Make 2.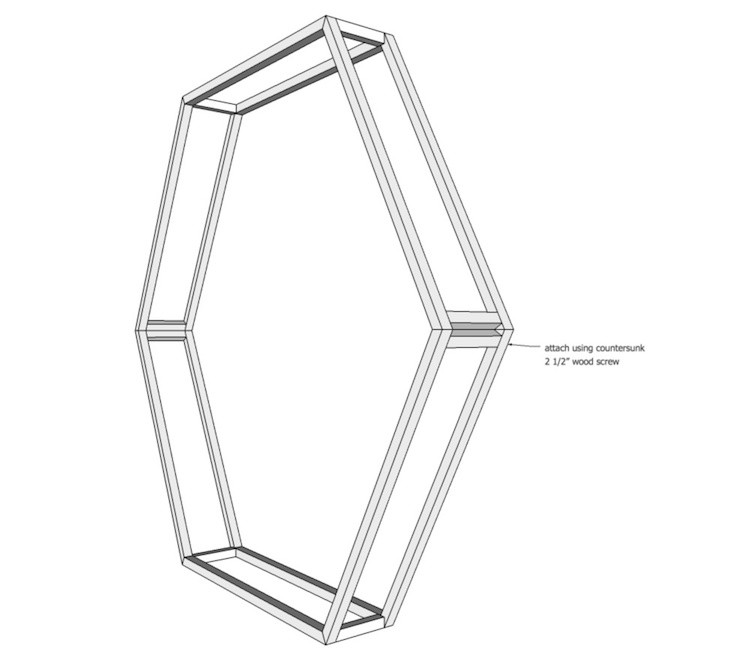 Stack one half of the frame on top of the other. Line up and clamp the cross supports then attach using 2" countersunk wood screws.
Mark the half lap notches in the feet pieces as per the diagram. Use a table saw or circular saw to remove wood from notch area. You can use a chisel or multi-tool to clean out the notched area.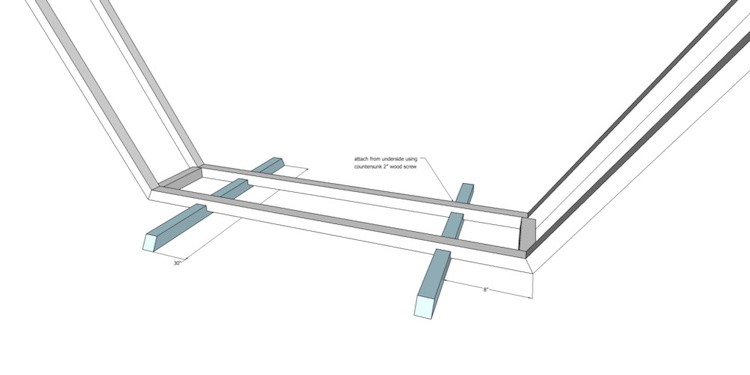 Place the feet as indicated and attach from underside using 2" countersunk wood screw.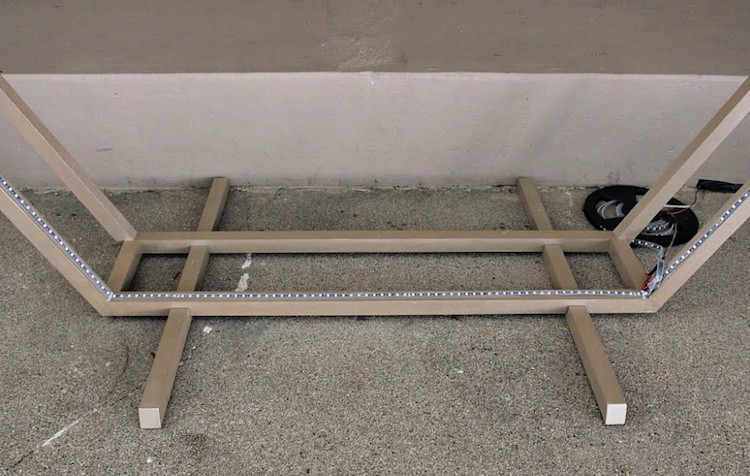 Finish the hexagon as desired. For this event I used a pewter metallic paint to keep things neutral. I opted for a few floral arrangements to dress up the modern shape. To make it really pop we used rope lights for a cool blue glow effect.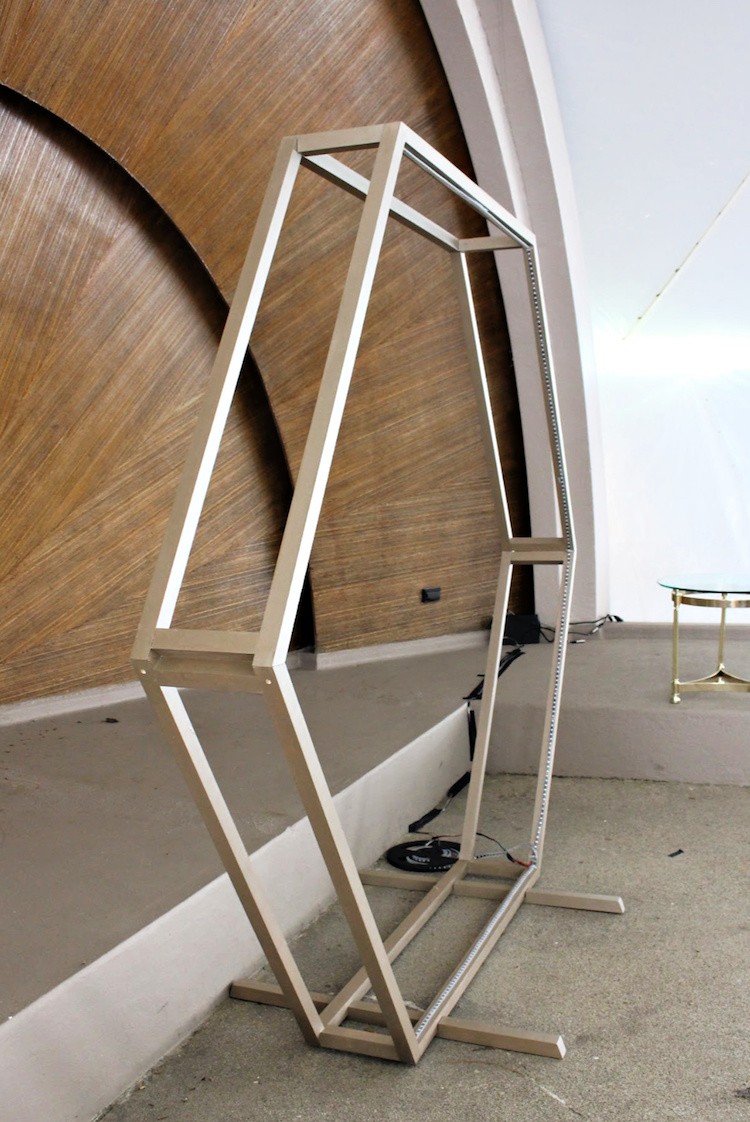 The post DIY Hexagon Backdrop appeared first on The Home Depot Blog.