(BPT) – The ever-growing popularity of outdoor living combined with more time spent at home is causing many of us to tackle exterior home improvement projects. If you don't mind getting your hands a bit dirty, here are some DIY ideas for all skill levels to help inspire home spruce-ups that will enhance the beauty and enjoyment of your outdoor spaces.
For more outdoor DIY inspiration, visit https://www.trex.com/deck-ideas.
Customize Comfort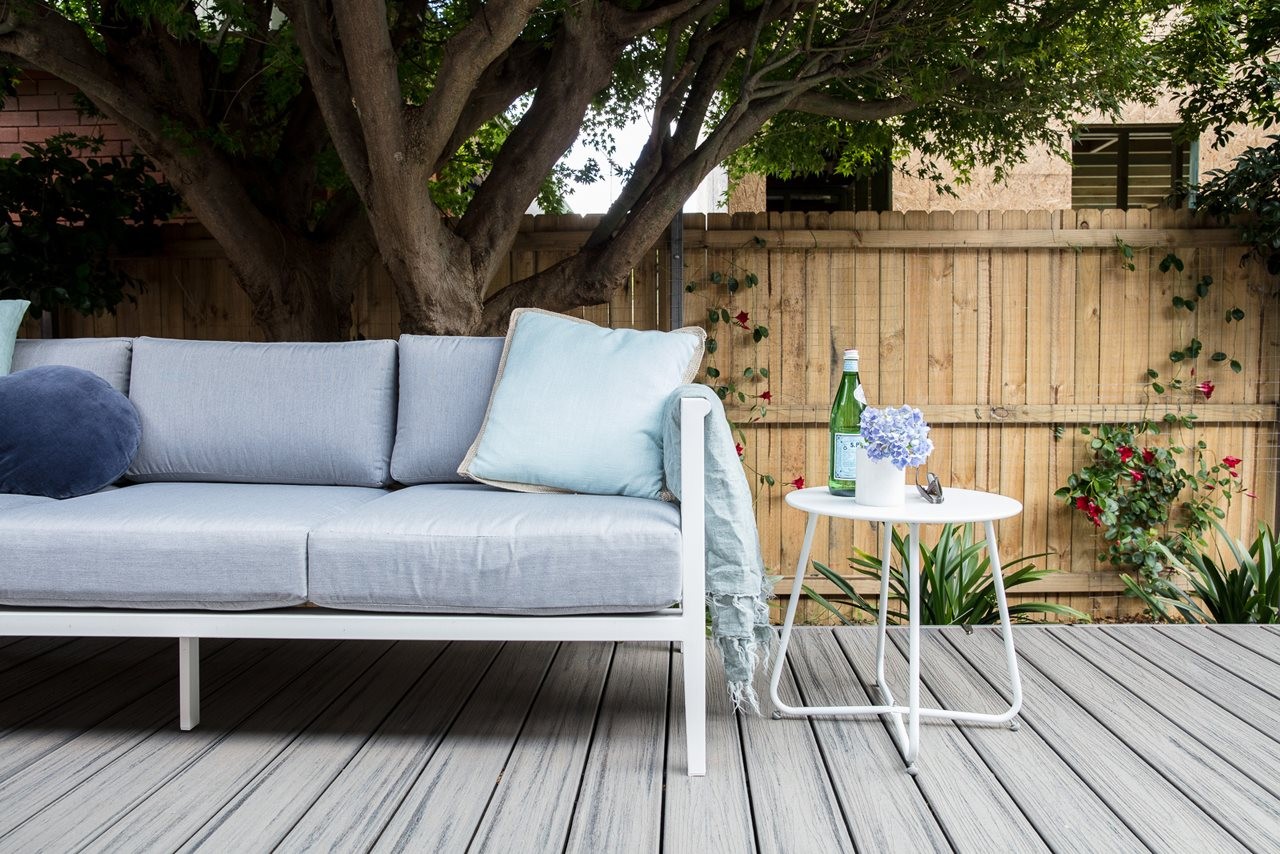 Keep your outdoor furniture on-trend by reupholstering cushions and pillows with weatherproof fabrics. Changing up the material is an easy way to inject more color and pattern into your outdoor space.
Resurface Your Deck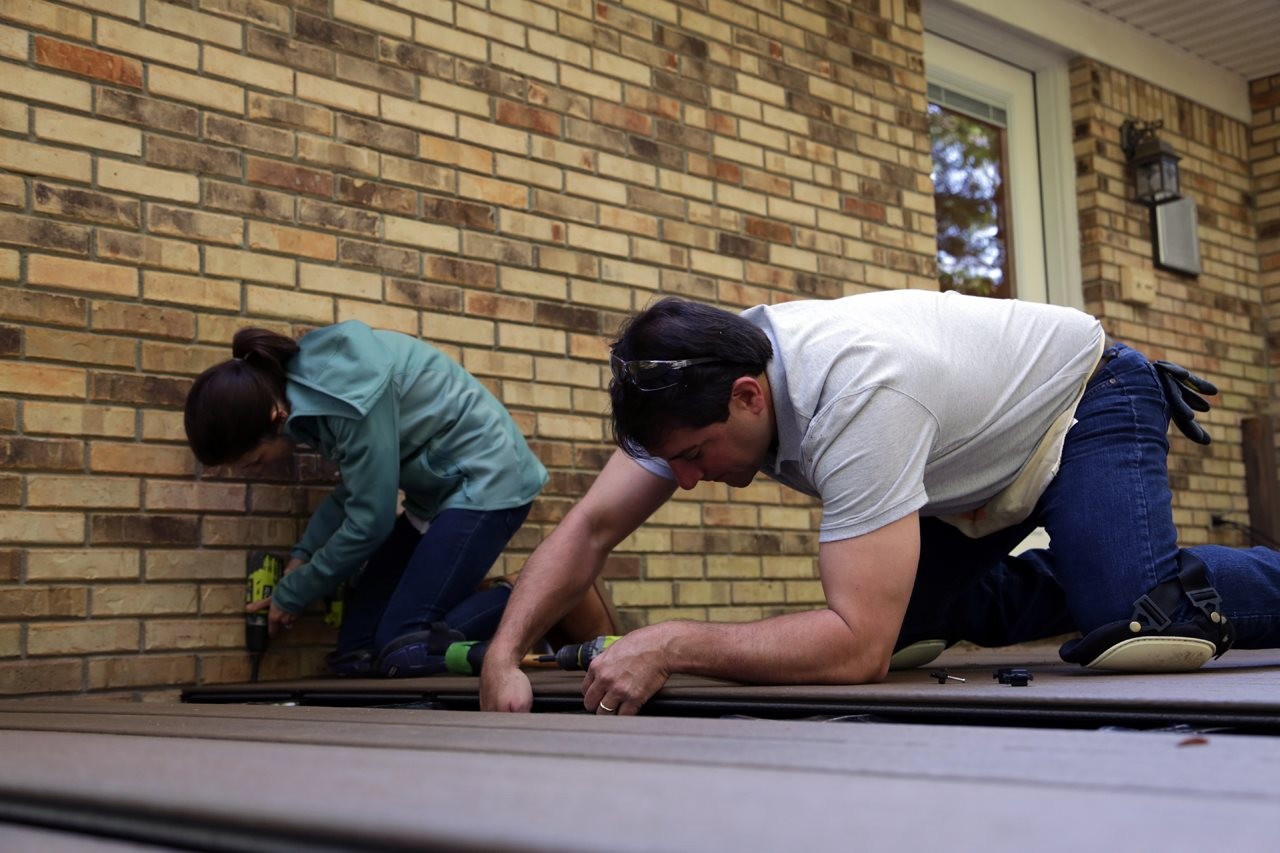 If you are comfortable using a hammer, power saw and drill, you can replace rotting, splintering wooden deck boards with high-performance composite boards like Trex®. Unlike wood, low-maintenance composite decking is incredibly durable and requires no sanding, staining or painting — ever.
Put up a Pergola
Providing versatility and limitless design possibilities, pergolas remain popular backyard additions. Offering a variety of styles, sizes and colors to suit your tastes, pergolas can come in customizable kits that are easy to assemble.
Get Your Game On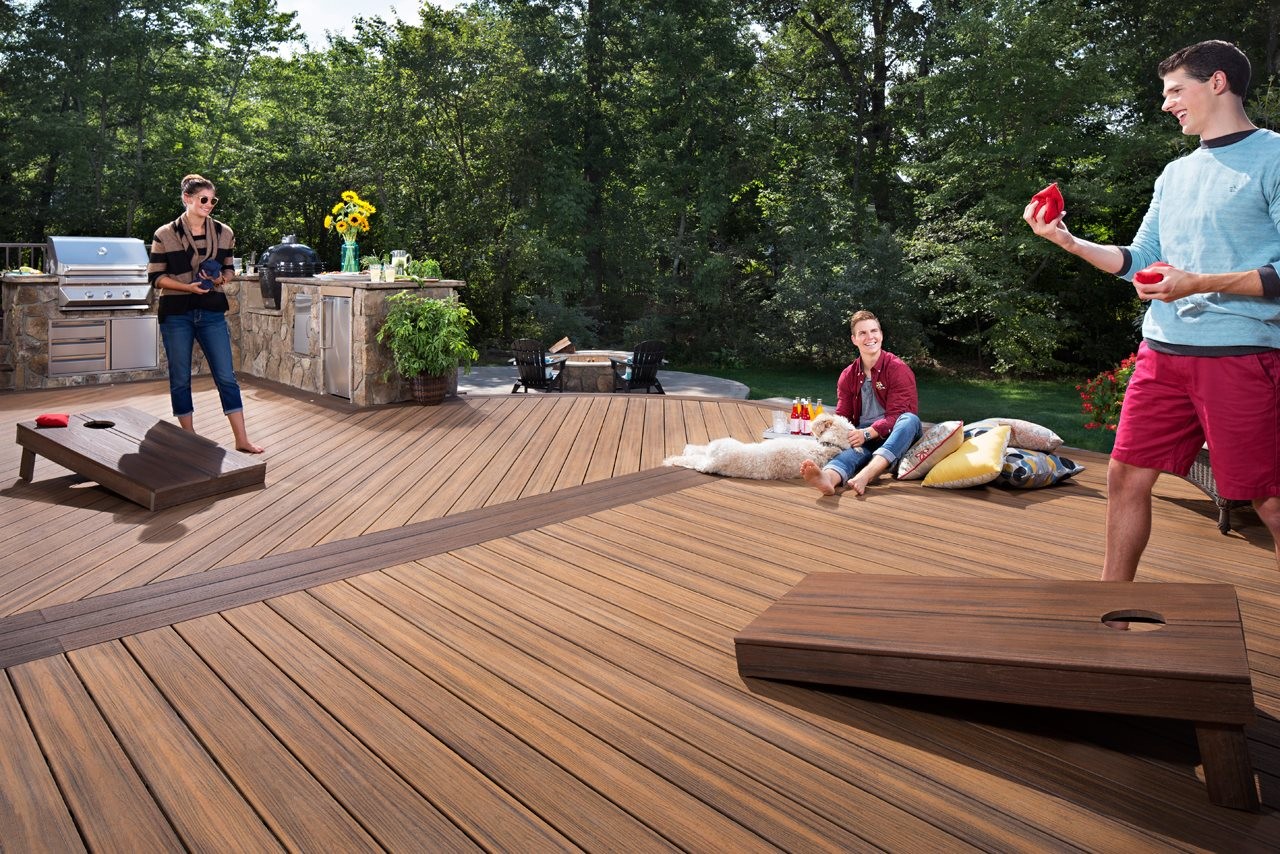 Kids are not the only ones who enjoy playing outside! Outdoor play spaces for all ages are on the rise, including everything from swimming pools to sandboxes. Boost outdoor fun this fall by building your own yard games like lawn checkers, horseshoes or cornhole.
Integrate Lattice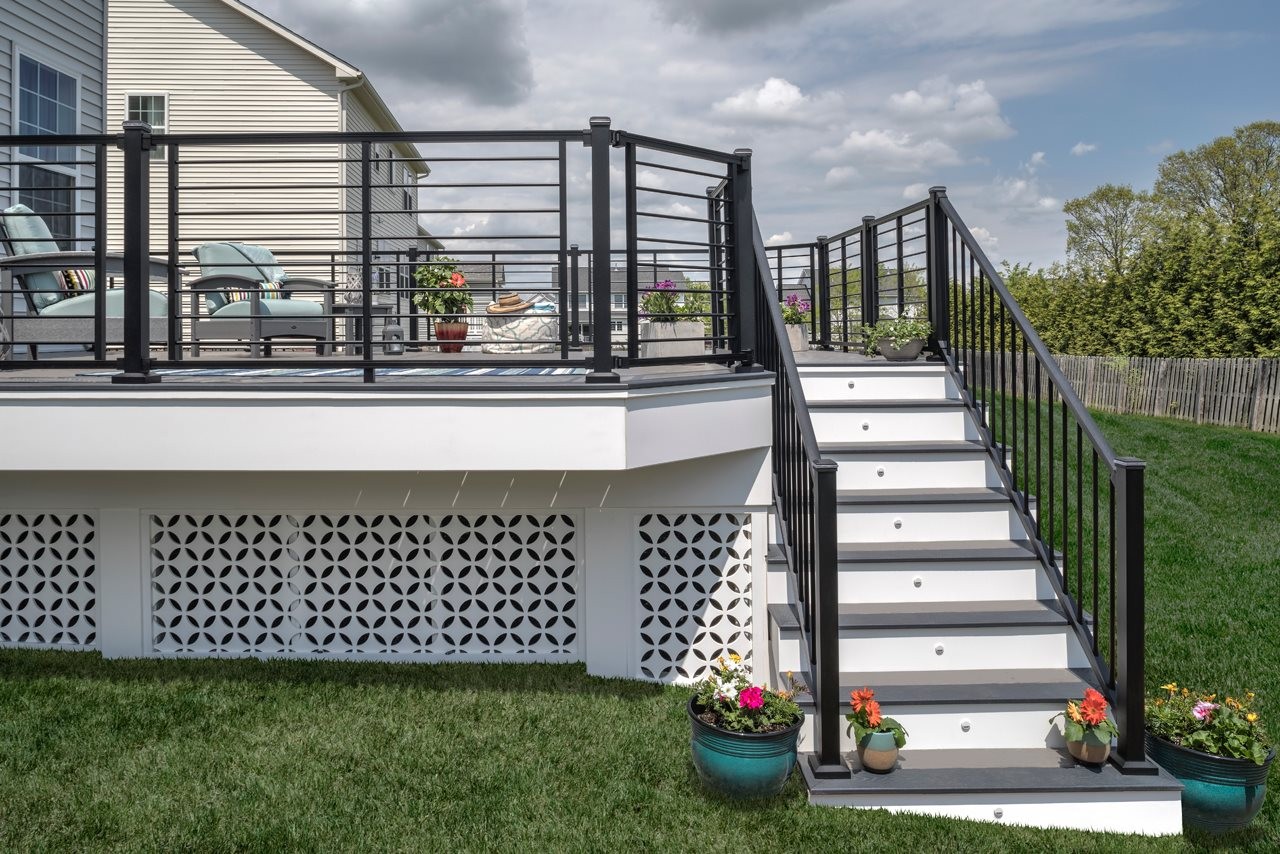 For a clever design trick that adds style and functionality, integrate lattice panels to conceal under-deck storage, add a decorative touch to a gazebo, or serve as wainscoting or deck skirting.
Enhance Curb Appeal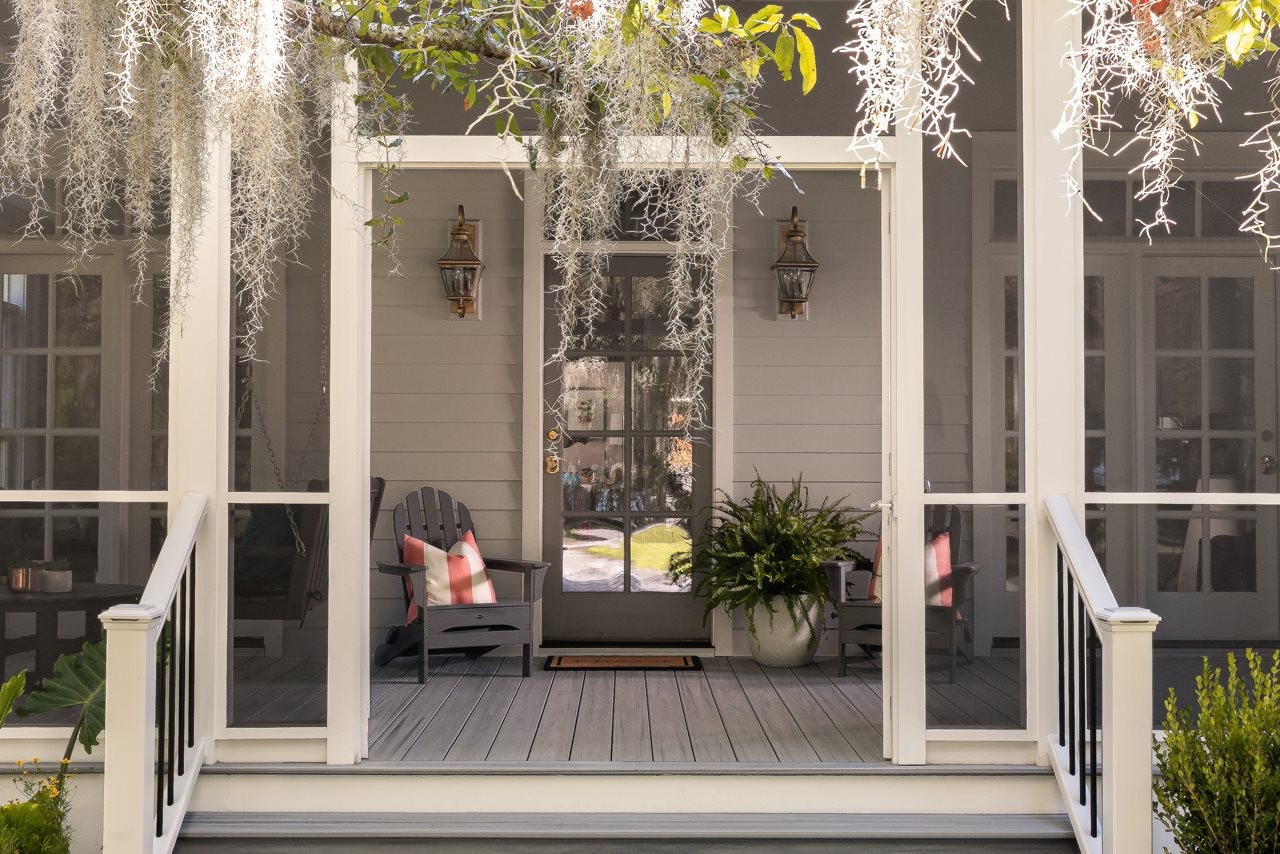 A dramatic way to freshen up your entryway is to paint the front door. Grays are a trendy neutral hue, or go bold with red or turquoise. Switch out light fixtures or window shutters for sophisticated yet eye-catching upgrades.
Go Green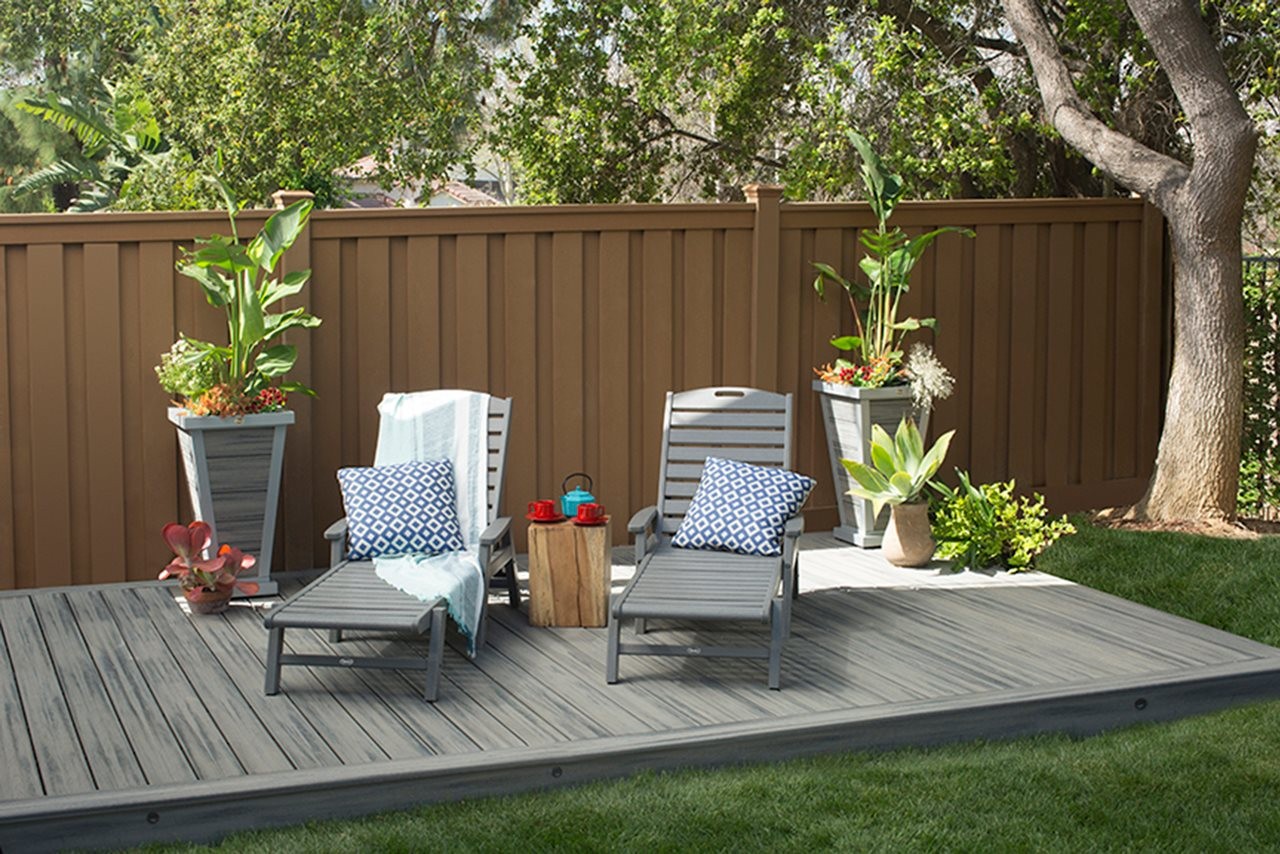 Planters are wonderful for decorating, breaking up an expansive patio and adding color. For a thrifty, yet attractive, DIY planter that will last, use composite deck boards. Plus, composite is made from recycled materials, making it an eco-friendly choice.
Light It Up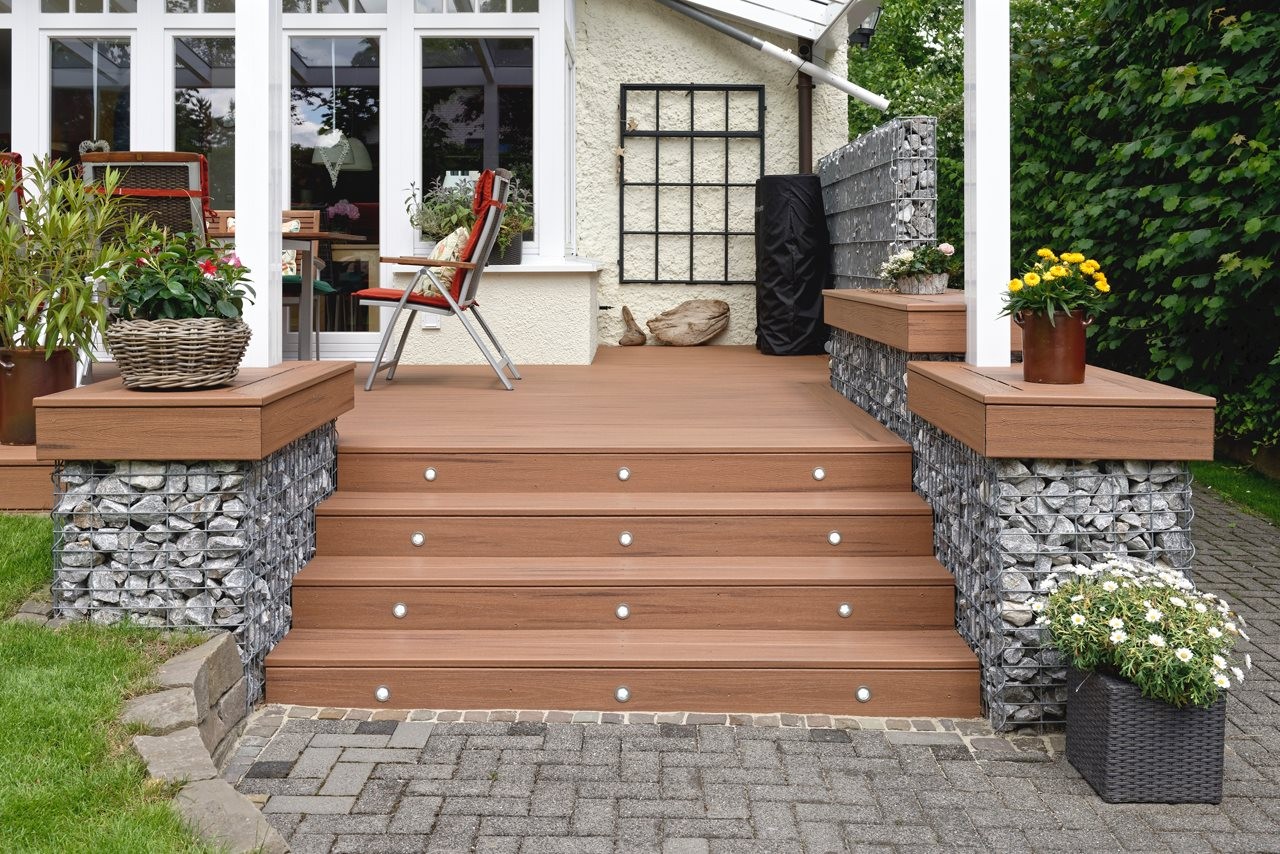 Extend your time outside long after sundown by installing lighting to illuminate your outdoor space. Easily added to a new or existing deck, Trex® Deck Lighting™ is energy efficient, durable and dimmable for enhanced safety and ambiance.