Yvette Marquez of Muy Bueno Blog not only fills her home with delicious, authentic Mexican recipes but she also adds tradition and style through décor. Spending quality time with family while enjoying great food is what fueled the Muy Bueno Blog. See how Yvette merged her dining space and her everyday workspace with the help of The Home Depot.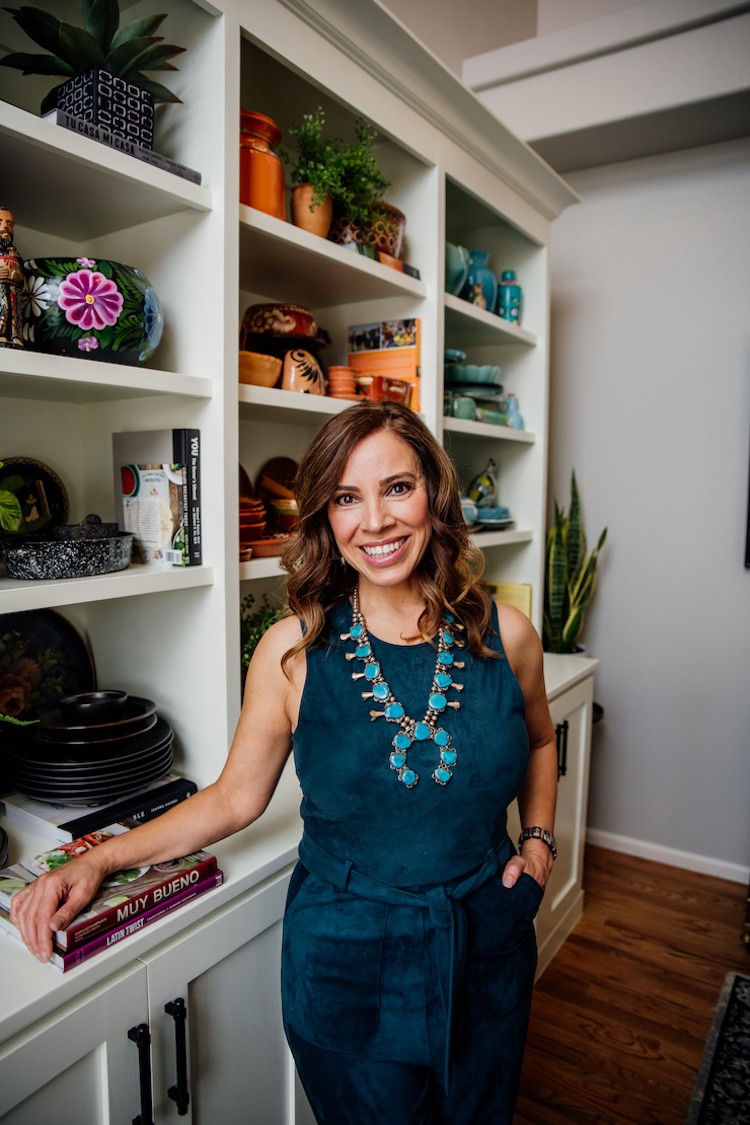 Hola, I am Yvette from Muy Bueno, and I'm excited to share my double-duty office workspace studio and dining room project on The Home Depot Blog!
As a food blogger I have collected quite a bit of props – dishes, silverware, linens, textiles, cookware and small appliances just to name a few. Not to mention my collection of Mexican pottery and obsession with thrifting.
I finally had the idea to turn our rarely used formal living room into an office/studio/prop space/dining room.
Before the Makeover
Here's a before picture of the living room. This room was filled with oversized furniture, and the room was dark and rarely used.
After the Makeover
Now, I have a stylish double-duty workspace and dining room using transitional pieces that transform a casual home office for everyday use into a prop storage space, studio space and added dining space.
By being strategic with furniture selection and incorporating decor that works in both types of rooms, now I have a space that's truly multifunctional.
Built-in bookshelves bring warmth to the room, accent chairs can be moved to the head of the table for dinner, and office accessories can be tucked neatly away into my vintage desk.
Furniture
Look at this dining table! Did you know that The Home Depot carries home decor and furniture? This dining table is my new desk, and on photo and video shoot days it's an added surface to photograph on. When we have company, the table can be transformed into a dining space.
Home Depot furniture is on trend, the prices are unbelievable and the quality and customer service are great. The majority of its furniture can be purchased online and then shipped to your home or local Home Depot store with free shipping.
Lighting
This room never had proper lighting, but thanks to a brave handyman we now have this gorgeous chandelier hanging in our 18-foot ceiling. I never imagined lighting making such a big impact. But it really draws your eyes to the height of the ceiling and makes the space appear larger.
Built-Ins
The real magic is in the built-ins – look at all this storage. These built-ins were built by a furniture maker and installed by a handyman.
The built-ins provide open shelving to showcase all my favorite pieces as well as plenty of hidden storage. The built-ins were custom made, but can also be semi-custom with the help of base shaker cabinetry, wood, nails, screws and crown molding. MDF can also be used for a cost-effective option.
A great tip when it comes to a custom look is using flat-head wood screws and wood filler to patch nail and screw holes. Make sure all seams are caulked and filled really well.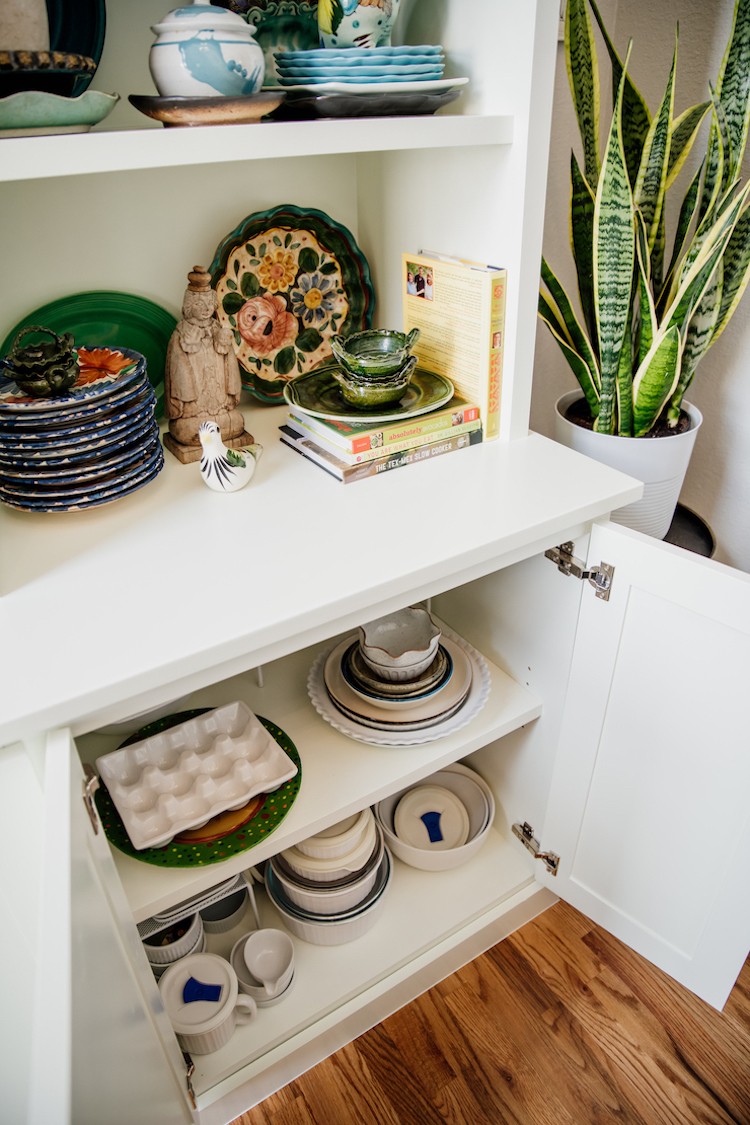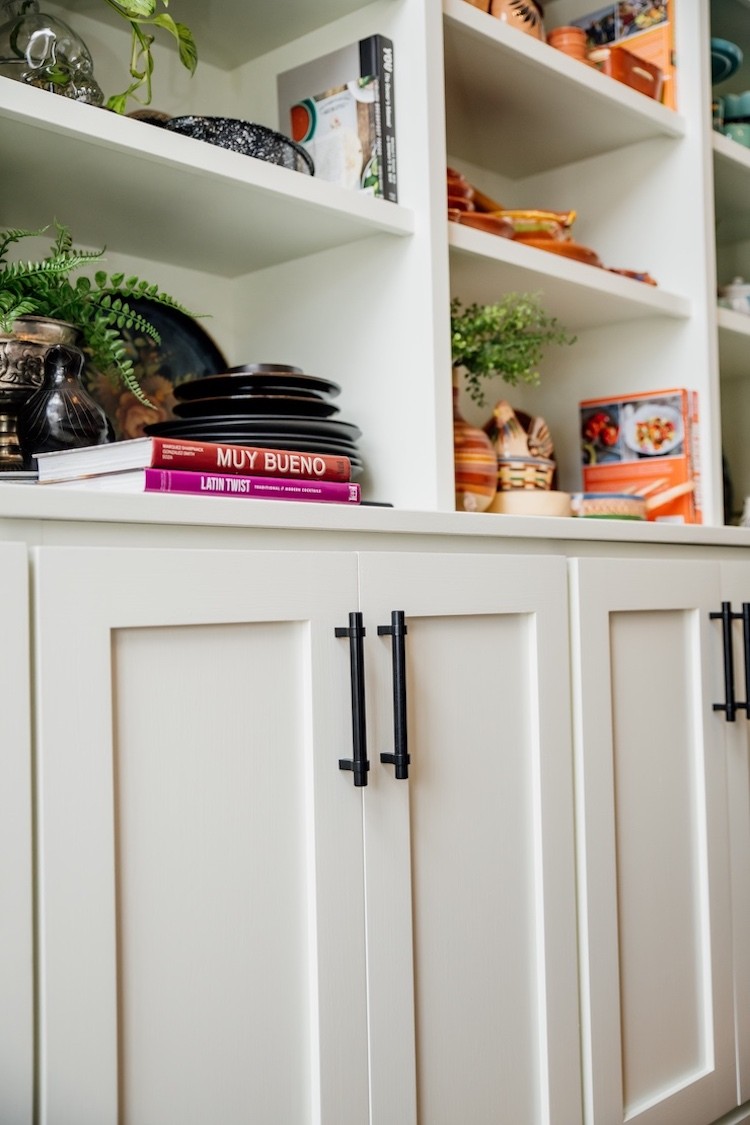 I got these black bar pulls for a steal. They really accessorize the cabinetry and tie in the black accents in the light fixture.
Add greenery
Nothing adds a little life to a room like a bit of greenery. Houseplants (real or artificial) make all the difference and bring a space to life. Just a few plants can wake up an entire space. Adding texture to your shelves and a pop of color to your room. Fresh flowers also smell lovely, which is always a plus.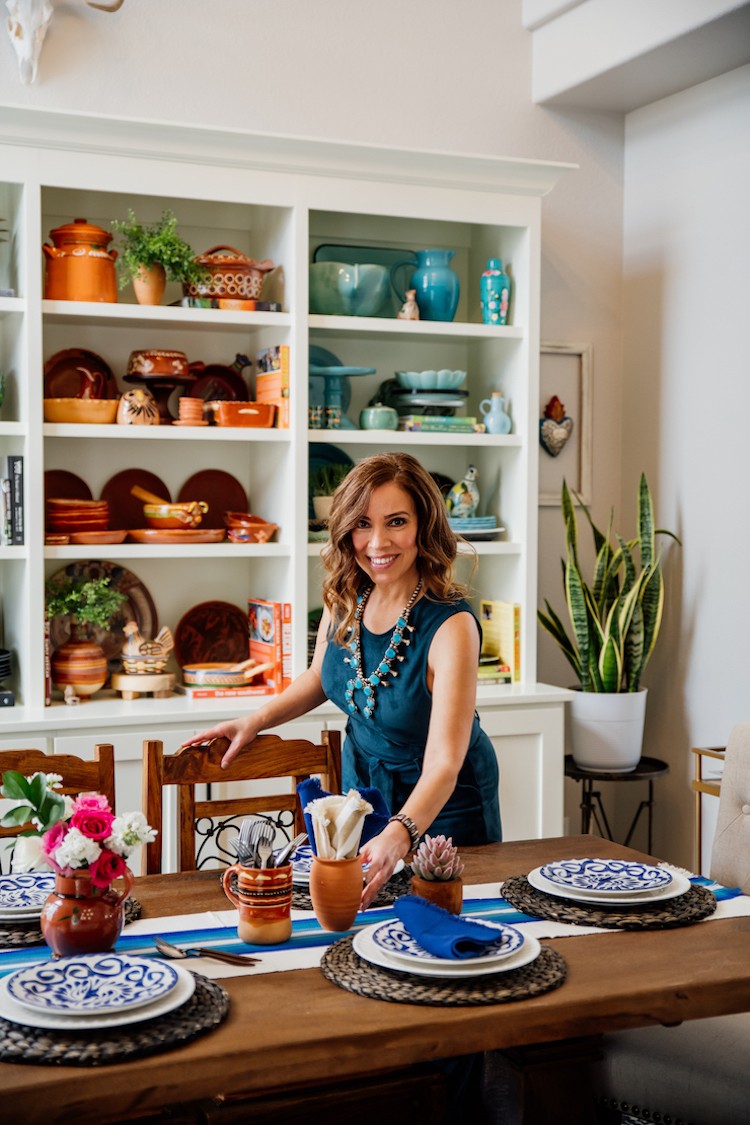 Thank you to The Home Depot for helping me transform my space into a double-duty workspace.
The post Double-Duty Office Workspace and Dining Room appeared first on The Home Depot Blog.