Haneen Matt from
Haneen's Haven
took her time looking for the right moment and deal to update her home from carpet to hardwood flooring. Luckily, she was able to find exactly what she was looking for through The Home Depot's Flooring sale. Read the blog to find out more!
A Modern Flooring Update with The Home Depot
Friends, my home feels brand new! I am so excited to share our new hardwood floors from The Home Depot with you today! I've talked forever about how "orange" my dated oak floors felt. Lots of people suggested re-staining, but it wasn't just the color that bugged me. It was the skinny two-inch width. The Home Depot's selection is huge and the flooring sale they have going on right now is fantastic, so our new beautiful floors were easy to find. We went with engineered hardwood in Hickory Sunset.
The installation was smooth and seamless.  The Home Depot installers were here Wednesday – Saturday. It was a crazy swirl of dust and furniture mazes, but for an entire floor to be ripped up, I was impressed! They moved quickly and efficiently, and the new floors are a showstopper!
The Process
Before The Installation
Our home has lovely rooms, but the flooring always kept them from feeling "just right" to me. Our carpet was dirty. Four kids and a dog wreaked some havoc on the rooms that still had carpet and I was SO excited for a fresh start! Choosing the right color proved to be the hardest part. I suggest buying a whole box of a few samples you're drawn to so you can lay a bunch down and really get a feel for how it'll look in different areas.
Flooring is such a big commitment; This is totally worth doing so you know you'll love it. Here's a shot of the flooring I chose over the old flooring in the kitchen – It really sealed the deal for me!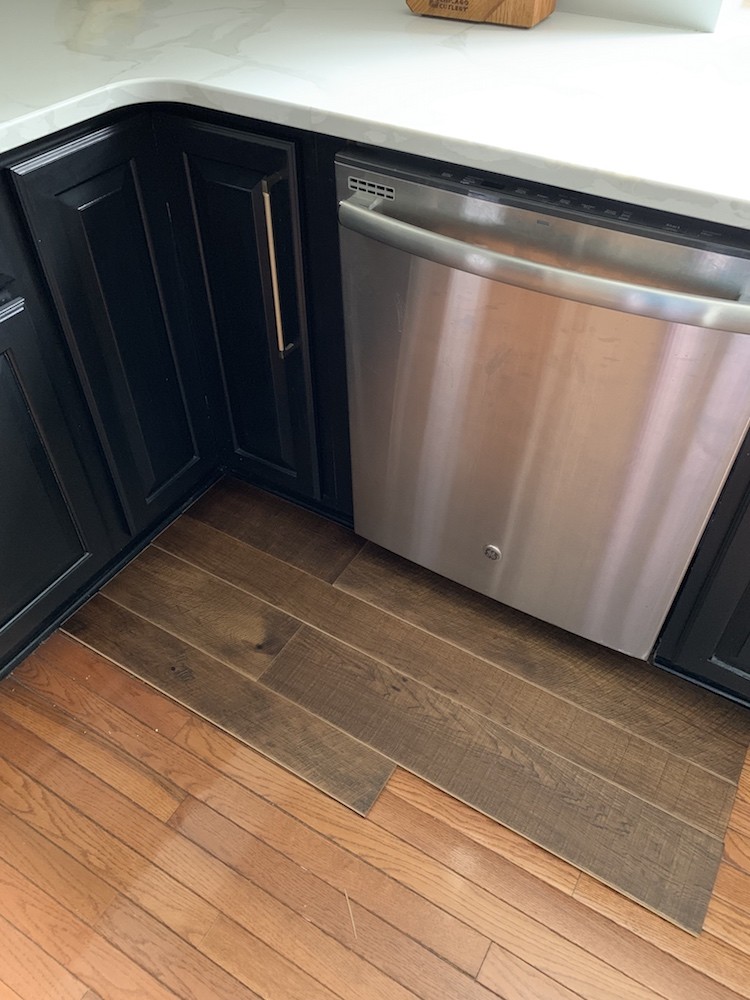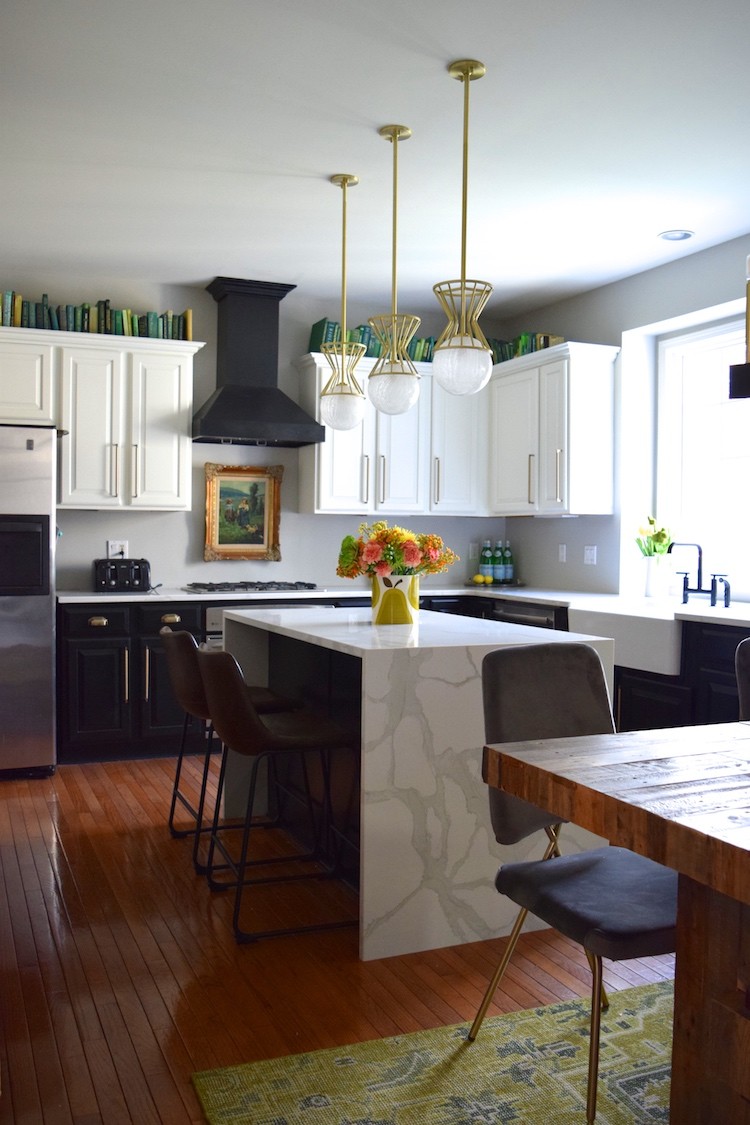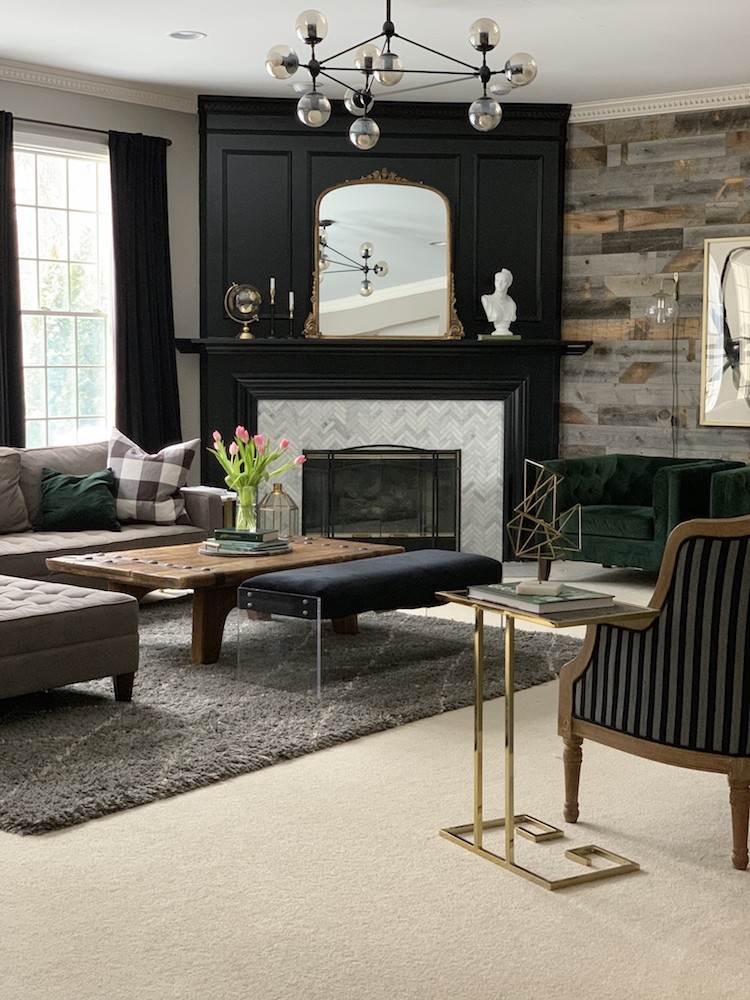 After The Installation
Goodness, I can't stop staring! They make the whole first floor feel more current, warm and inviting. There's a variation of warm brown tones and I love that the planks range from 4-6 inches wide. They're also subtly scratched/distressed. This added touch gives a rustic feeling, but not too rustic that they seem out of place in a contemporary setting. I love modern design, but with touches of vintage mixed in, so I wanted a floor that didn't seem too much of one style. Not too sleek and not too rustic. This floor feels just right.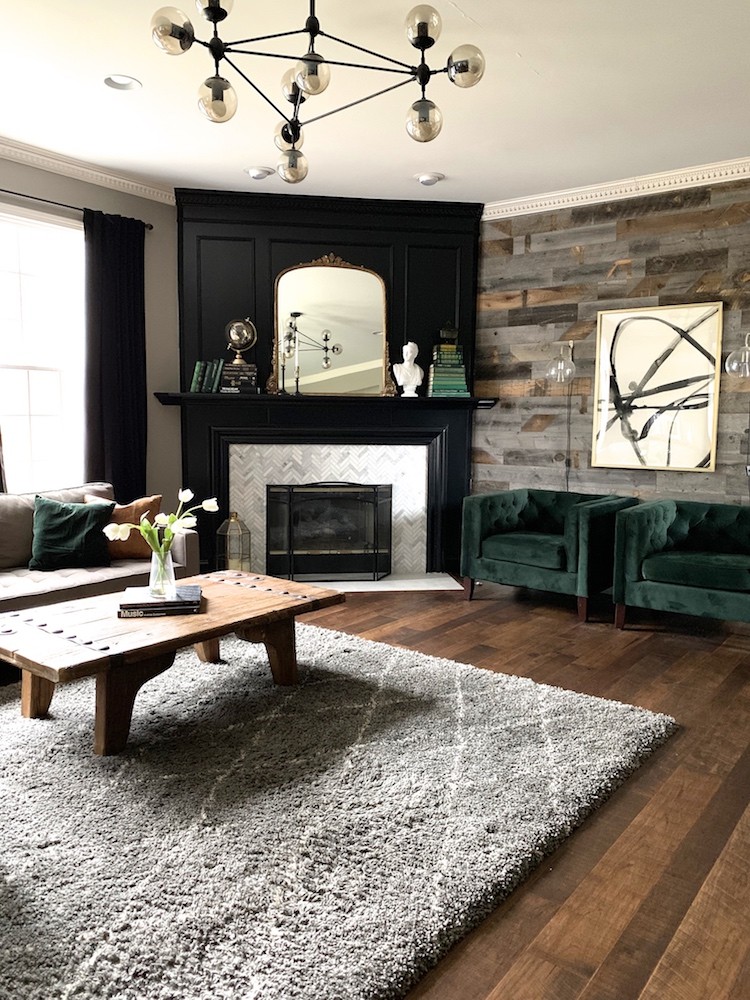 Cheers to eye candy under your feet! If you like my style, please visit my blog!
Head over to The Home Depot Blog for more
flooring
ideas to add a new, revitalized look to your home!
The post Easy Carpet to Hardwood Flooring House Transformation appeared first on The Home Depot Blog.