Bathroom Refresh and Cleaning Tips with Scrubbing Bubbles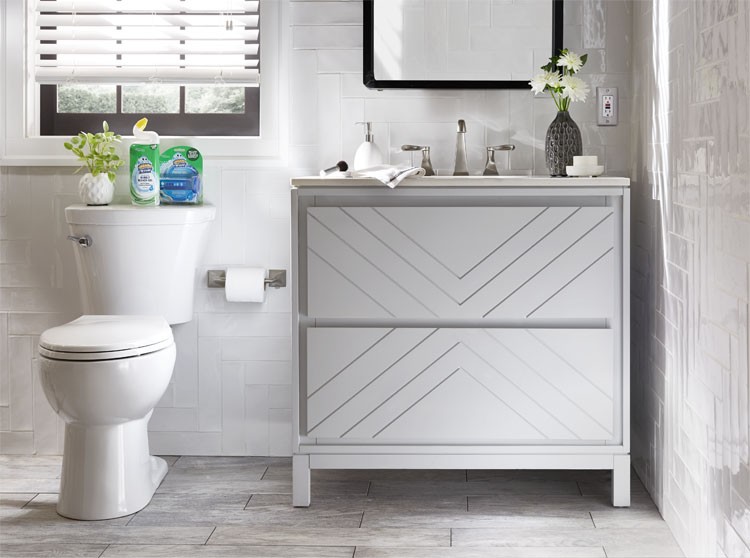 Here's just a few ways to freshen up your bathroom with some weekend DIY. Keep it fresh after all your hard work is done with
Scrubbing Bubbles
®.
Get Organized
Small bathrooms can become cluttered quickly, so maximize your space with thoughtful storage solutions. An over the toilet cabinet or shelving can save space and add intrigue.
Curate open shelving with baskets and simple jars to add both functionality and sophistication.
Update Your Toilet Seat
Toilets can last a long time, but bathroom trends change. So refresh an old bathroom with a fresh toilet seat.  Elevate your throne with a sleek dark seat or switch it up with funky color – like pastel pink – to match that old commode to your modern tastes.
Before you head to the store to pick out a new seat, measure between the bolt holes on your current seat so you can find a replacement that matches up.
Re-tile in Style
There are so many different tile styles and trends, the hardest part will be choosing your favorite. Matte tiles are having a moment. These tiles hide smudges easier than their glossy counterparts. Another popular trend are wood grain tiles. These tiles mimic the appearance of natural wood for an elegant look in an unexpected space.
Clean Your Toilet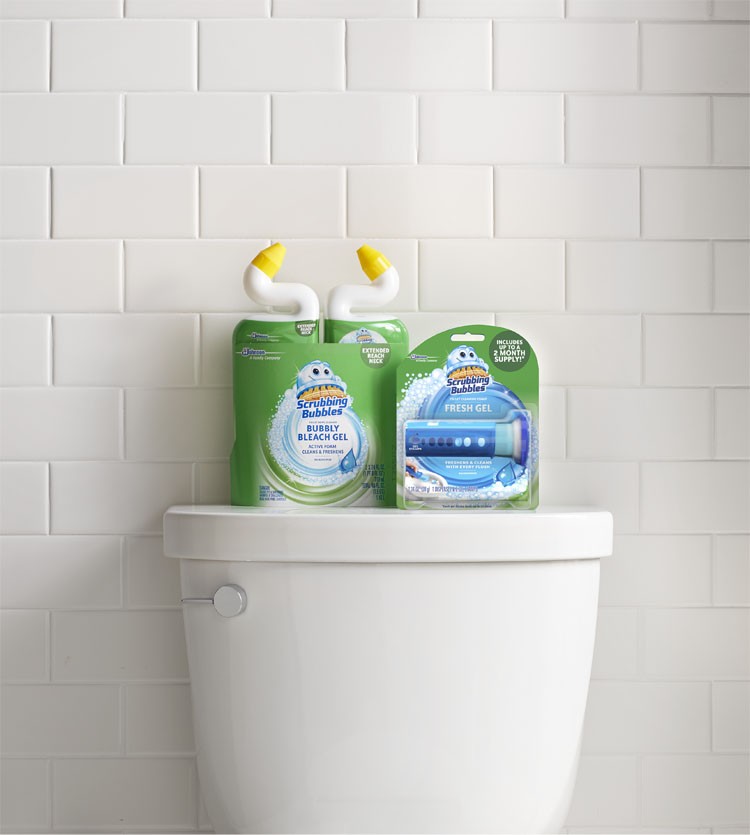 Here are a few ways to freshen up your bathroom with some weekend DIY. The true trick to a bathroom refresh, however, is keeping it fresh after all your hard work is done. That's why Scrubbing Bubbles® has a hardworking toilet cleaning pair to get your toilet clean and keep it fresh flush after flush.
The post Fresh Ideas for Your Bathroom with Scrubbing Bubbles appeared first on The Home Depot Blog.