Transform your front door for fall with simple, seasonal pumpkin decor. Courtney Hamby of The Hamby Home shares her tips for creating a eye catching Harvest porch.
This is Courtney's contribution to the Halloween and Harvest Style Challenge series on The Home Depot Blog. Every year we invite some of the best design and DIY bloggers to create Halloween- and fall-ready decor or projects using items from The Home Depot.
Learn how to make your own DIY Hanging Planter Box and how to create a quick, festive stackable pumpkin topiary.
Harvest Topiary Pumpkin Decor
---
I am so excited to be back for another The Home Depot challenge! This Harvest Style Challenge really has me ready for fall, which is my favorite time of the year!
If you want a festive and fun porch that you can achieve in five minutes, this pumpkin decor is for you!
When I received my  stackable pumpkins, ideas immediately started flowing. I've actually been eyeing these Pennington Planter Boxes from the garden section for almost two years. I love the rustic character of them and knew they would be perfect for my Fall porch. The rich wood stain really pops next to the orange pumpkins and adds so much contrast that makes it catch your eye from the road!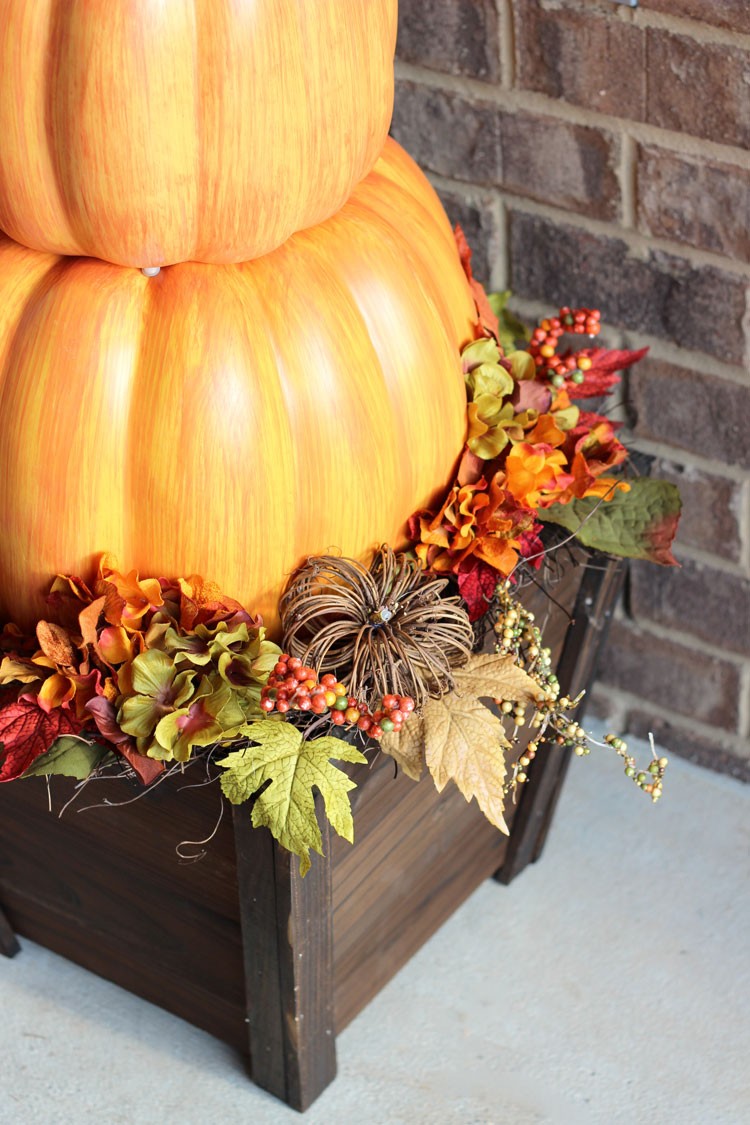 One challenge you run into with using round pumpkins with square planters is the odd gaps on the corners. I ordered these Harvest Wreaths with Hydrangeas to layer under the pumpkins. Not only does this cover any gaps but it also adds additional fall elements, like the leaves, hydrangeas, berries and grapevine pumpkins on the wreath.
Let me show you how simple these stackable pumpkin topiaries are and how quickly you can have your porch ready for fall!
Cute, easy and quick…what is not to love, right?
Now, every porch needs a cute door mat and door hanging so I grabbed this ''Grateful' Leaves Door Mat.
DIY Hanging Planter Box
---
Then I decided to make a simple DIY Hanging Planter Box for a unique door hanger idea.
Materials
Beadboard
Paint color of your choice!
Paintbrush
Glue
Jute rope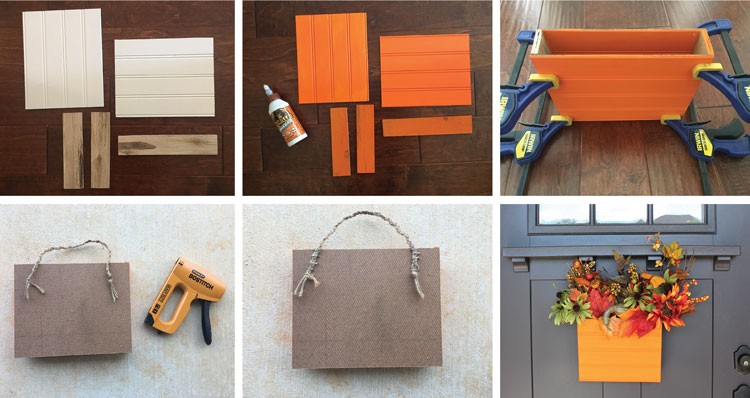 I cut down two pieces of beadboard and some small wooden pieces for the sides and bottom to create a simple box. I painted them orange to compliment my pumpkin topiaries, then glued and clamped the pieces together. Then I stapled some jute rope to the back and Voila! I was ready to fill it with some festive fall filler!
I am a huge wreath lover and own more than I'd like to admit, but I really like decorating my door with new and unique pieces like this hanging planter box. You could paint or stain the hanging box any color to work with your decor.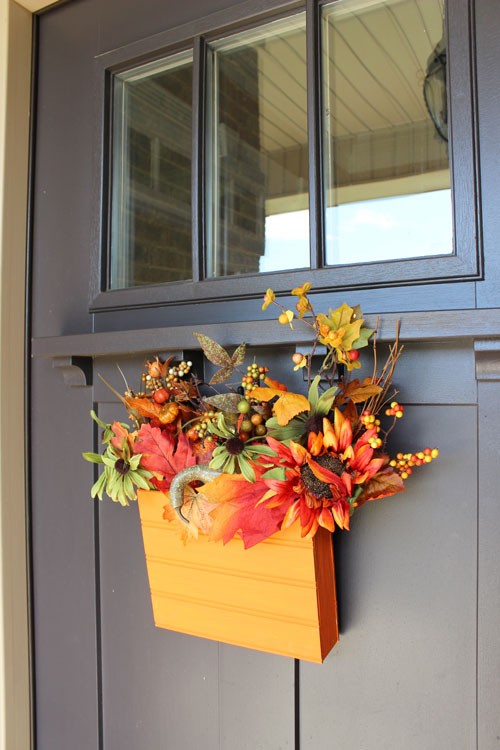 I love clipping dead and dried hydrangeas off our bushes to fill up boxes or baskets for free filler that adds some great texture and color!
So there you have it! My porch is ready for fall. I hope you find these ideas helpful as you get your porch decorated this harvest!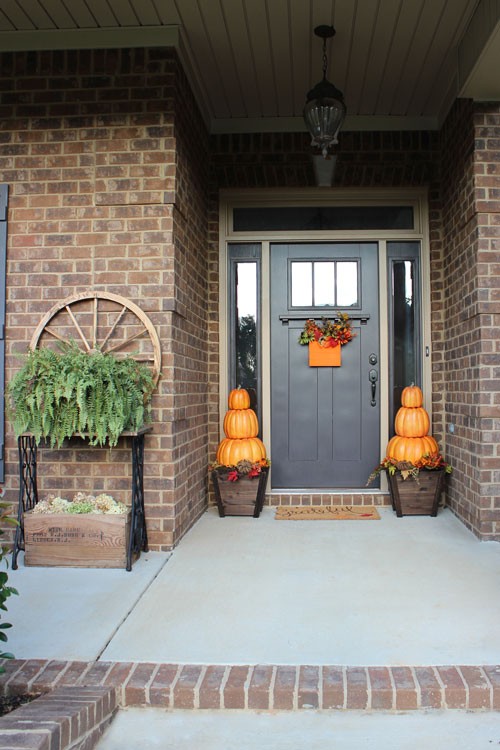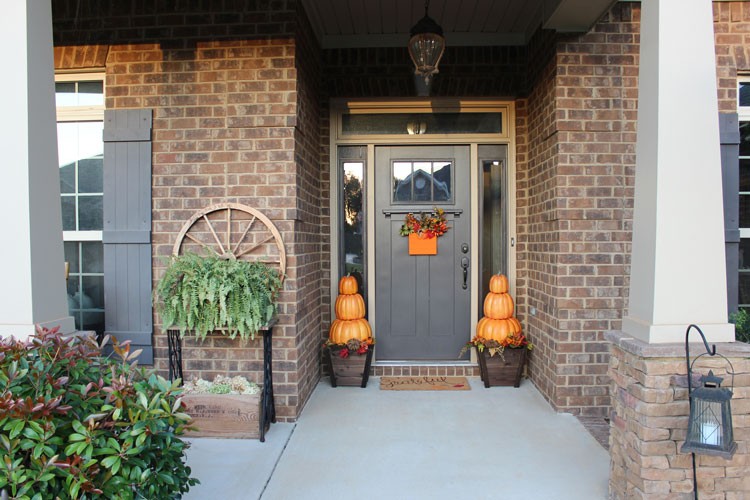 The post Harvest Stackable Pumpkin Decor appeared first on The Home Depot Blog.