Attractive window treatments are an easy way to add an additional layer of style and sophistication to any room.
How To Hang Curtains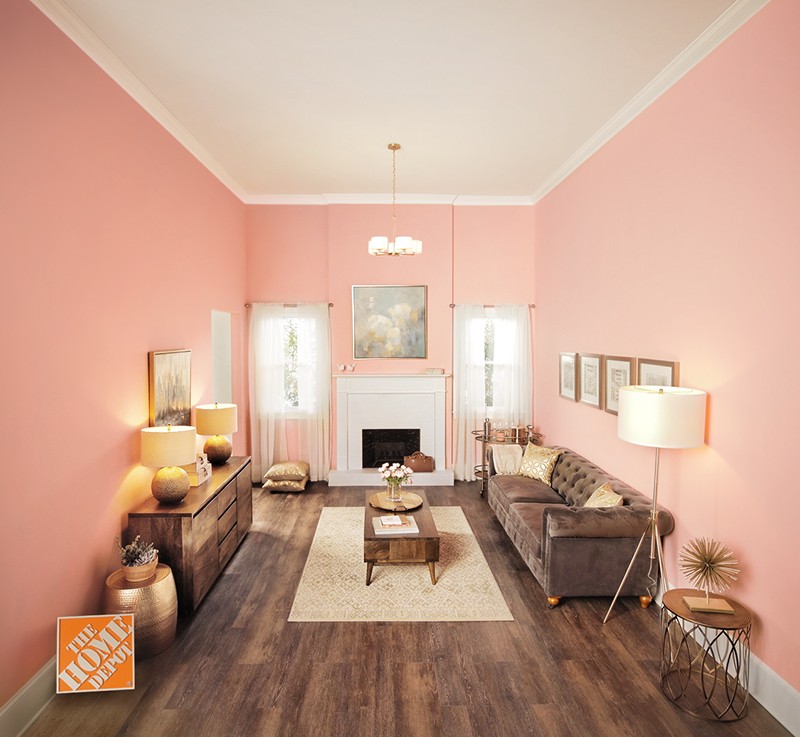 Materials
Curtain Panels

Curtain Rod Kit w/Finials

Wall Anchors (if needed)

Fabric Steamer (optional)
---
Tools
Screwdriver (or Cordless Drill)

Measuring Tape

Pencil

Stud Finder

Laser Level (optional)
---
Step 1: Mark Curtain Height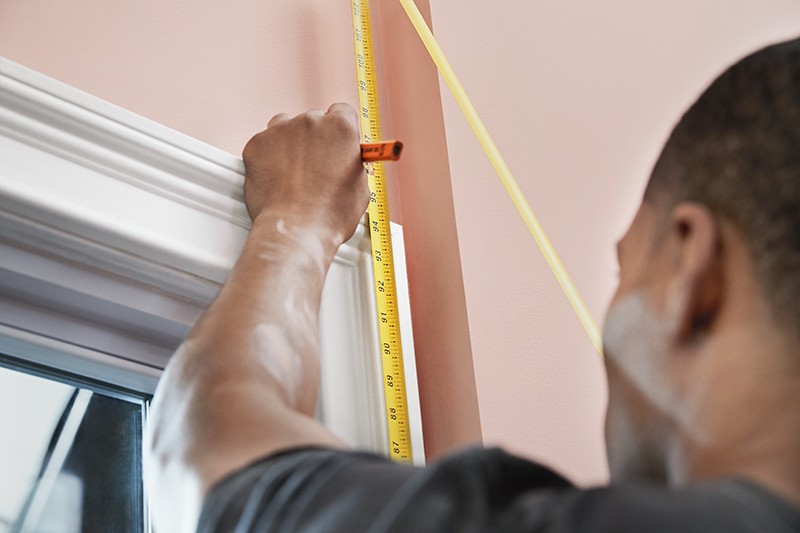 With a measuring tape and pencil, mark the curtain height on the wall. For a rod pocket-style panel, you'll likely want it to hang at a height so that the bottom edge just touches the floor.  To ensure the brackets are equally spaced on either side of the window, measure from the center of the window outward. For example, if your curtain rod is 48-inches across, measure 24-inches out from that center mark on either side.
NOTE: When selecting your panels, don't limit yourself to the window's exact height and width. Consider a longer panel hung closer to the ceiling for a more dramatic look. You can also add panels to create more width or fullness.
---
Step 2: Determine Bracket Placement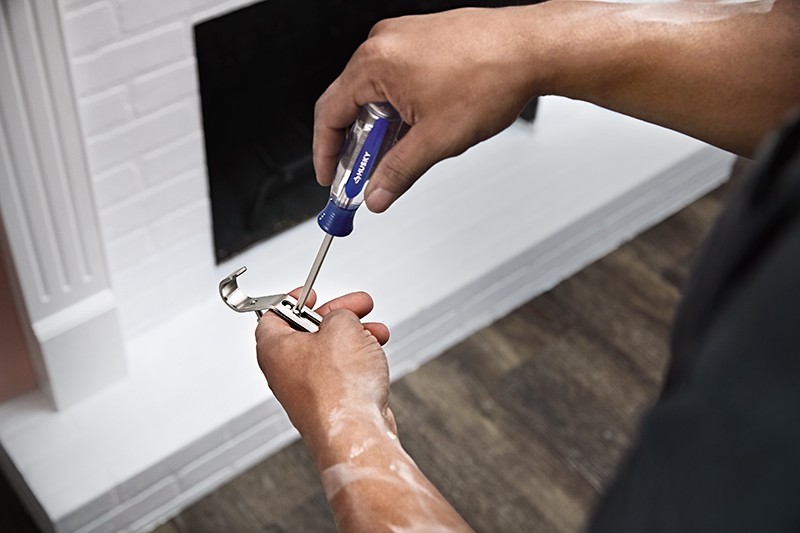 To handle the weight of the hardware and curtain fabric, solid support within the wall is essential. When determining bracket placement, use a stud finder to locate the studs. If you do not have studs in the desired location, be sure to use appropriate wall anchors.
Make light guide marks on the wall where the bracket screw holes will be located. Then, check with a laser level between the two bracket locations to ensure your rod will be perfectly parallel with the floor and ceiling.
---
Step 3: Install Brackets
Using the hardware provided, install the brackets. Most brackets come in two parts, allowing for depth adjustments and easier installation. Once the brackets are secure, reassemble them and adjust, as needed.
---
Step 4: Add Curtains to Rod
Unbox curtains and thread the panels onto the rod, then place the rod into the brackets. Tighten the set screw so the rod stays put when you open and close the curtains.
NOTE: Don't forget to steam your curtains for a Pin-worthy look.
The post How To Hang Curtains appeared first on The Home Depot Blog.