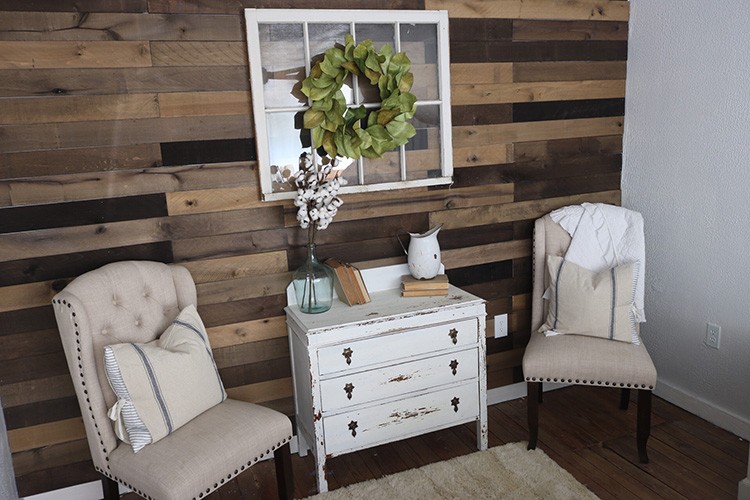 Learn how to install weathered wood wall in any space. See how Laura Stewart of Junque Cottage gives her bedroom a farmhouse makeover by installing weathered wood to create an accent wall.
How to Install a Weathered Wood Wall
When we moved into our 100 year-old farmhouse a few months ago, I had to start from scratch on décor, paint and even flooring. The home had been vacant for some time and needed so much love. I am slowly making my way from room to room adding my personal touches. One of the main rooms I was sad to leave behind when we purchased this home was my daughter's bedroom. We had installed a board wall in her room to add texture and interest, and I knew I wanted to recreate that kind of eye-catching decor here.
I decided to install the Weaber Weather Boards in the master bedroom instead of my daughter's room because of the odd configuration in her room. It was perfect timing as I just finished painting our bedroom.
Here is the Wall Before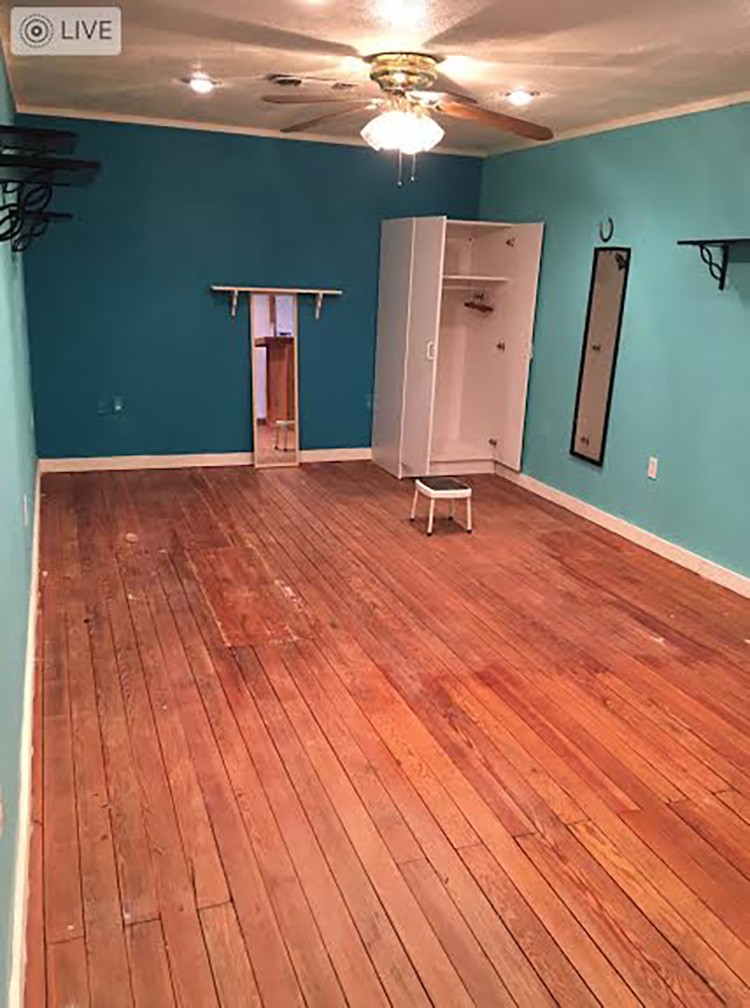 The Master bedroom in our farmhouse has quite a different floor plan. The room is narrow and long. I needed something to bring the back wall forward in appearance to make the room more symmetrical and the Weaber Weather Board Wall did exactly that.
The instructions for installation are easy to follow and can be done even on a beginner level. I was so excited to finally be able to break out my Ryobi tools for this project. I don't know about you guys, but my husband and I have separate tools. Trust me, it can save a marriage.
The very first step recommended is to paint the wall a darker color. The benefit of this is to help hide any gaps that may occur between the boards. You don't have to apply multiple coats, just enough to make sure its covered. Then you'll need to find the studs. A stud finder is the easiest way to locate them. If you know the distance between them, it makes this process super simple.
I took a level and a pencil and drew a straight line from floor to ceiling over every stud. This will make the installation faster as well.
Mapping Out Studs
Once you start applying the boards, you want to add a bead line of caulk to each one prior to nailing to the wall. This provides an extra layer of adherence. To nail the board to the stud, I used my Ryobi nail gun and 1 ½ in brad nails. I nailed 3 nails to the end of each board into the stud.
Caulk Application

When applying the boards, you want to make sure you're alternating between stain shades. There are quite a few colors in each box, so I just opened up the entire box and laid them all out so I could see what color stain I wanted to use next.  It helps to step back often to see if your board pattern is flowing to your liking.
You can stagger the boards in many ways, but we choose the pattern of long board, long board, and then a trimmed board. On the next row up, we started on the opposite end as the row below and followed that same pattern. This installation took less than 3 hours and I am so happy with the way it turned out.
Board Installation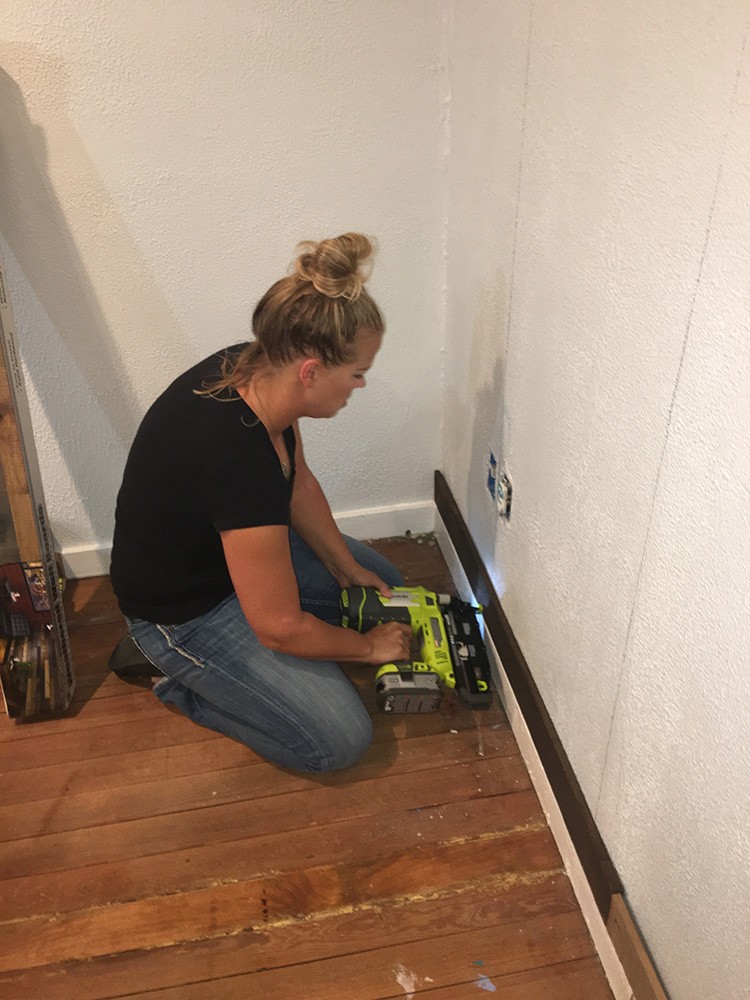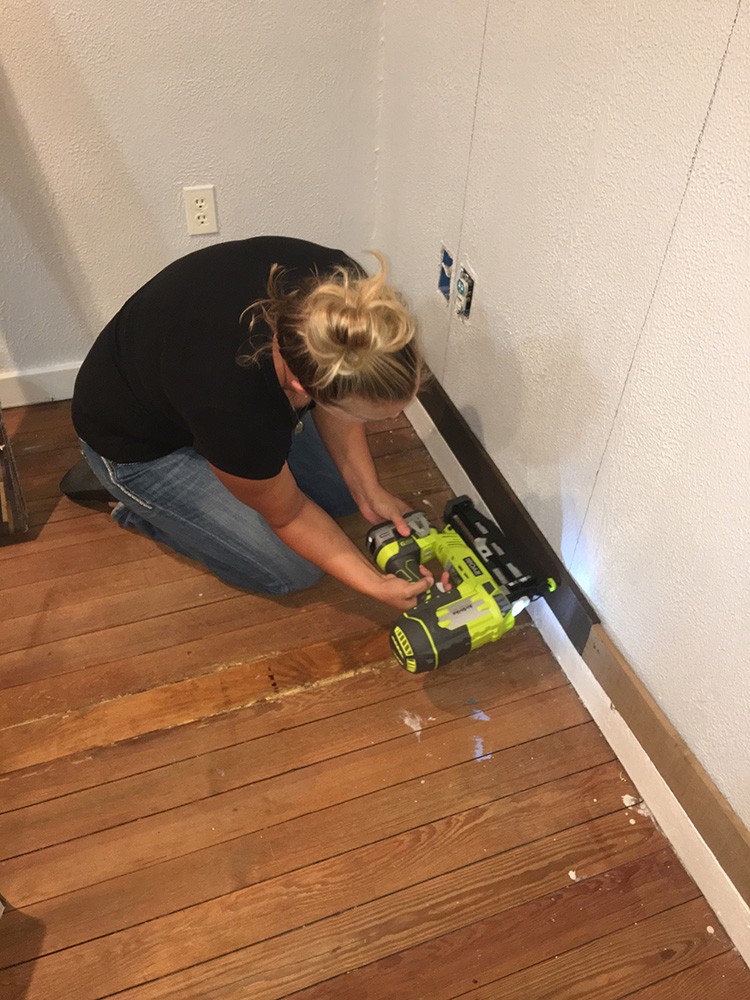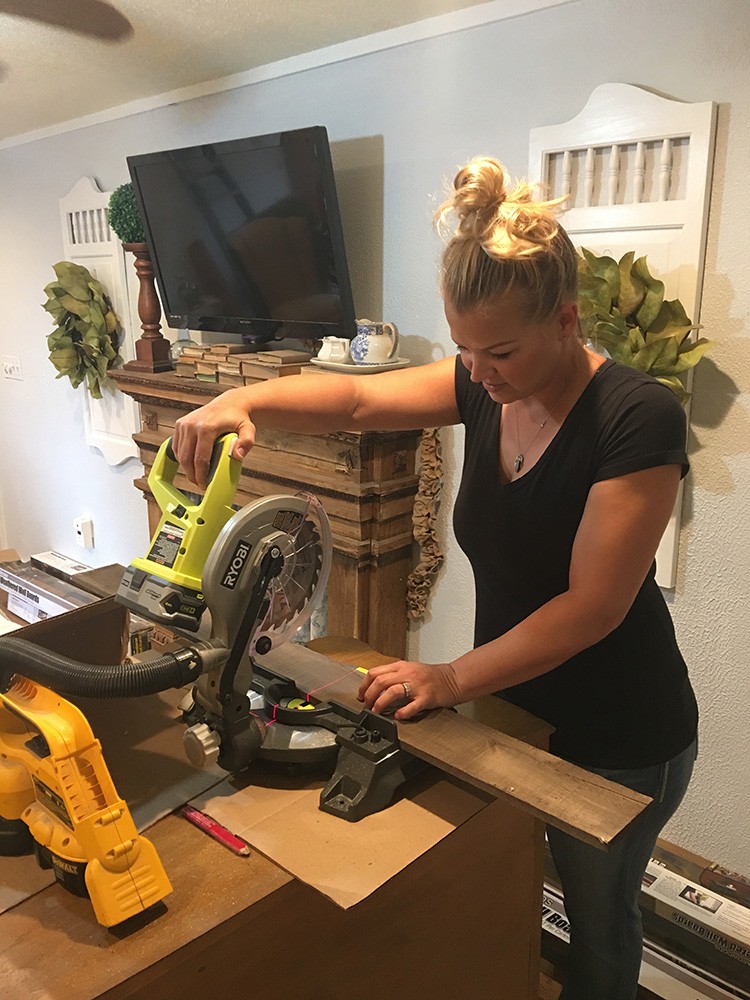 Break it Down Into Steps:
Paint wall a darker color
Mark studs
Select board to apply
Apply Caulk to back of board
Nail board to studs
We ended up using nine boxes total for this wall to allow for trimmed excess. The SKU for these boards is #1001810004 . The size of these boards is ½ x 4 in. x 4 ft. The boxes have eightboards in each box equaling 10.5 sq ft. per box.
These are also the perfect size for other DIY projects like headboards, half wall and backsplash even!
Final Weathered Wood Wall
If you're looking for a great way to add interest to any room, I highly suggest using the Weaber Weather Boards. These can be purchased at The Home Depot and I love that they are already stained in a variation of colors.
Which room would you use these in?
The post How to Install a Weathered Wood Wall appeared first on The Home Depot Blog.