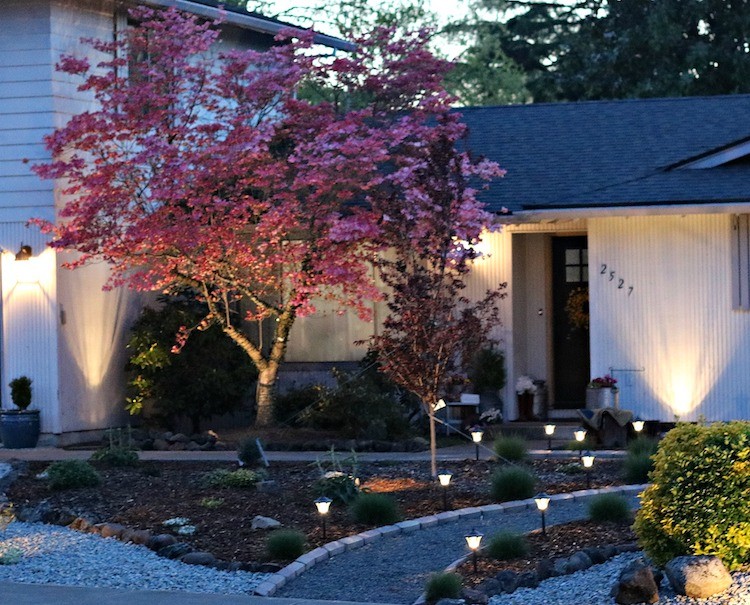 As the front of the house is the first thing anyone sees when coming over, we love to make our spaces look great for any company that comes by with landscape lighting. Deborah Sommerlot of
Salvage Sister and Mister
was able to use some quick products from The Home Depot to light up her front area.
For the past few years, we've been transitioning our front yard from grass to a more drought tolerant/lower maintenance landscaping.  At the same time, we also wanted it to look nice and bring value to our home.
It's taken a few years, but we have finally re-landscaped the yard and partnered with The Home Depot to add curb appeal with some wonderful Hampton Bay LED Low Voltage Lighting to accent it beautifully.
Here is what we used for our landscaping project:
Front lights – Hampton Bay LED Low Voltage
Wall Lights – Hampton Bay LED Low Voltage Well Lights
Cable
Cable Connectors
Did you know, according to House Logic, good landscaping can add up to up to 28 percent of your overall home value?
Here are some additional reasons to add lighting to your landscaping:
accents features of your home
welcomes guests
safety- illuminating pathways and keeping the home well lit
creates visual interest
If you are wondering what lights to use and what you would need for your project, The Home Depot has great in-store information, and online videos, to help you start your project. Plus, there are helpful employees to answer your questions.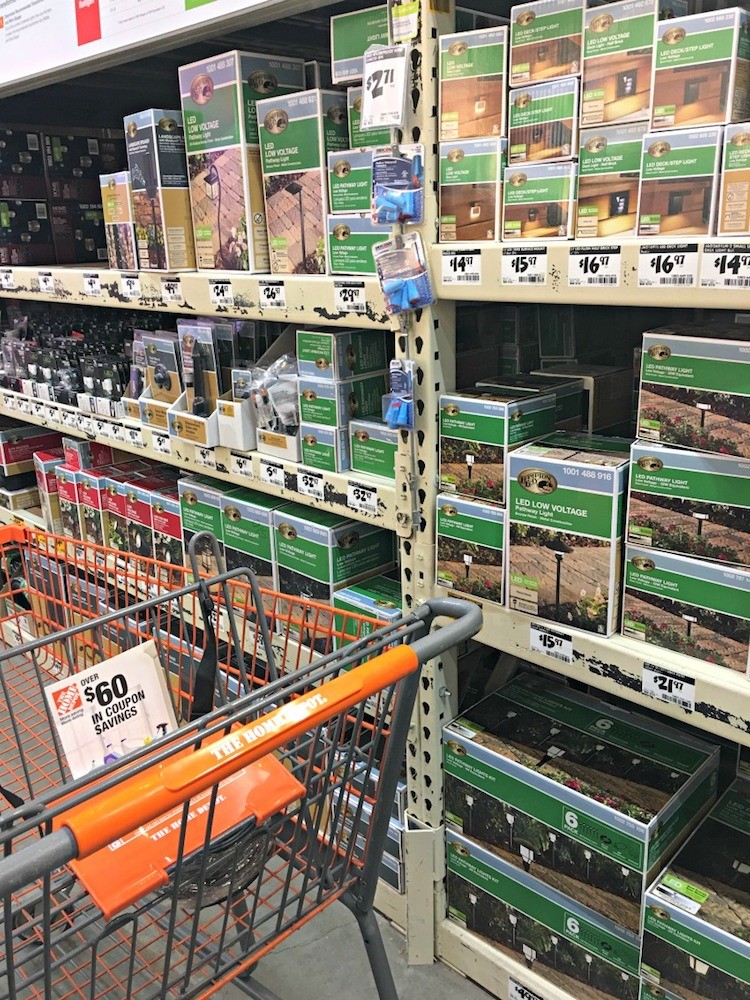 We decided to go with the low wattage LED lights as they provide a longer life span, offer better visibility, and are energy efficient.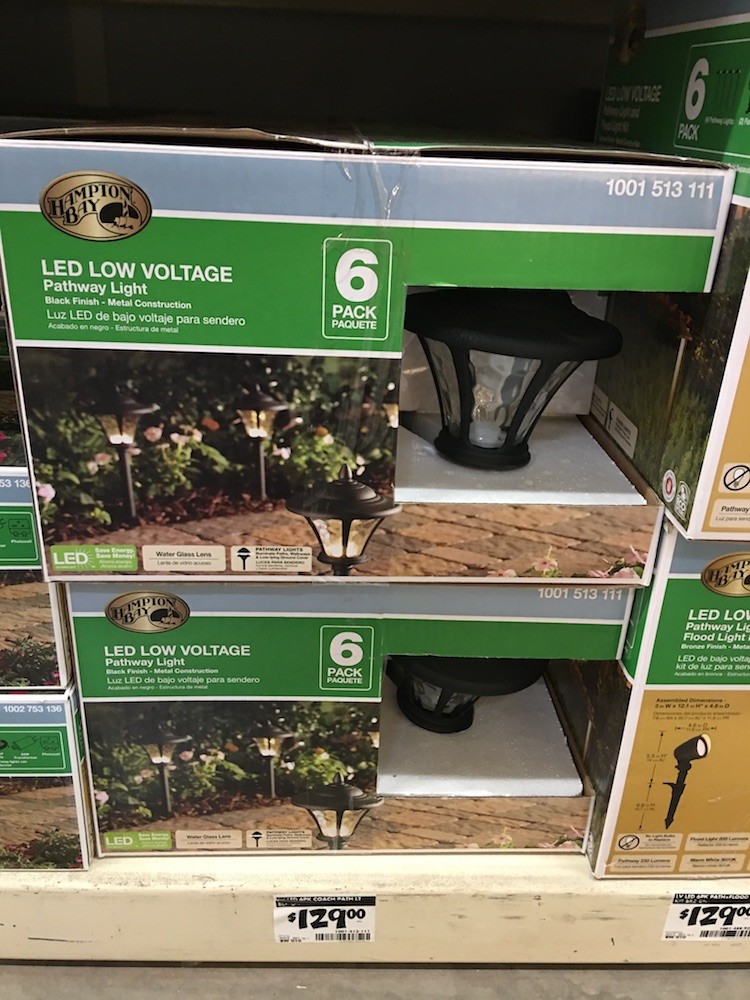 Steps
First, after the plants were planted, we mapped out where the lighting would go.
Next, we evaluated what transformer size was needed.  We used a 200-watt digital transformer.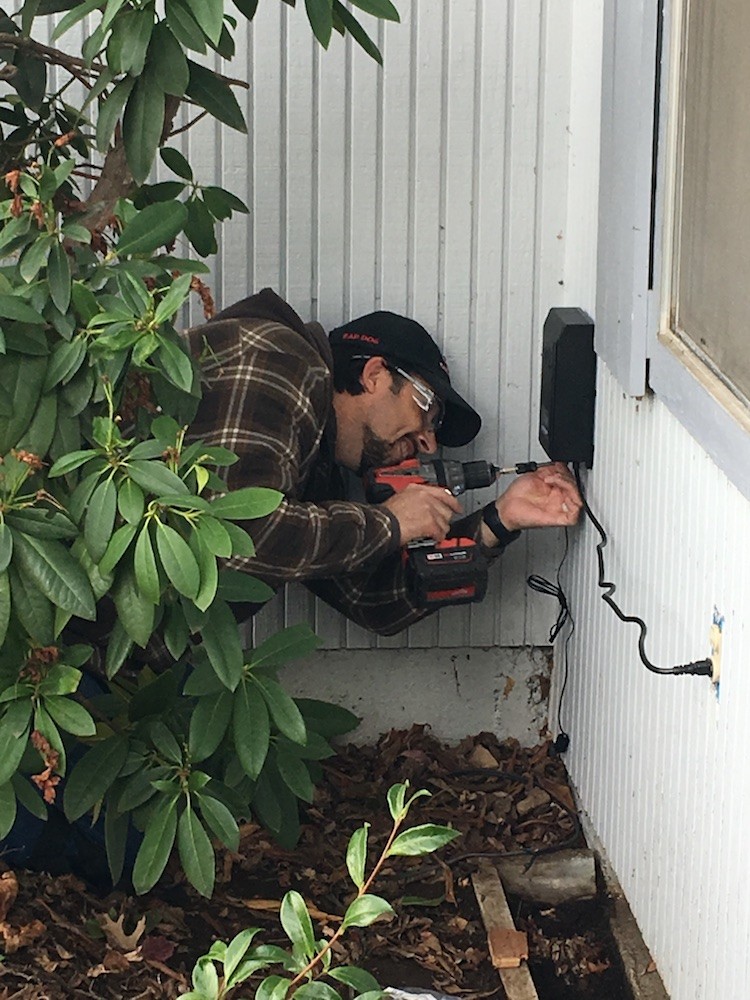 Finally, the lights were installed by connecting the fixtures to the cable using cable connectors.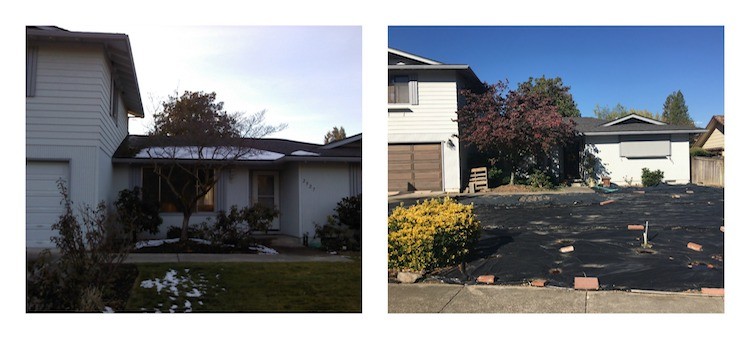 We are so happy with our new yard and believe the lighting has definitely added beauty and value to our home.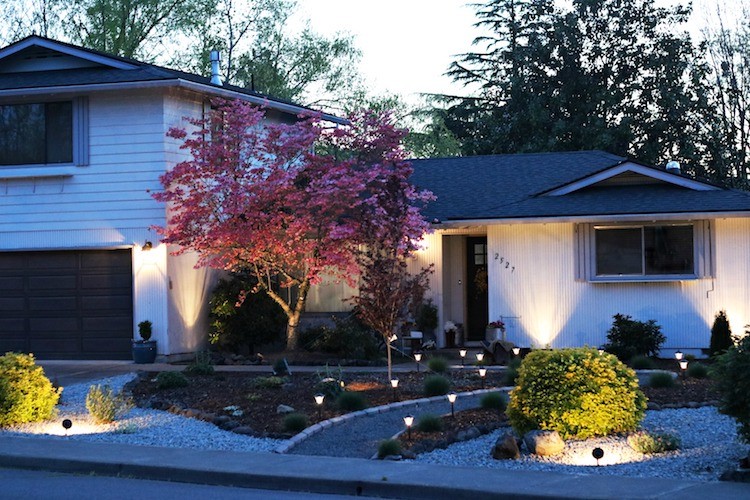 Author Blurb:
Deborah and her husband are a team with a passion to make the most of whatever life gives you.  Their mission is to assist others in salvaging their time, money, resources, and moments. Check out more of their projects here on their blog.
The post Increase Curb Appeal with Outdoor Landscape Lighting appeared first on The Home Depot Blog.