Kitchen Hardware Refresh
Updating your cabinet hardware can give your kitchen a complete refresh.
Oftentimes, cabinet knobs and pulls are the last thing you think about when styling your home decor.  Replacing your kitchen hardware is an easy way to freshen up the look of your kitchen and can be completed easily and inexpensively.
We asked three talented lifestyle bloggers to show how replacing old cabinet hardware can spruce up a kitchen. Here's a quick round up of their projects, along with links to their blog posts and the products they used.
Classic Brass Cabinet Hardware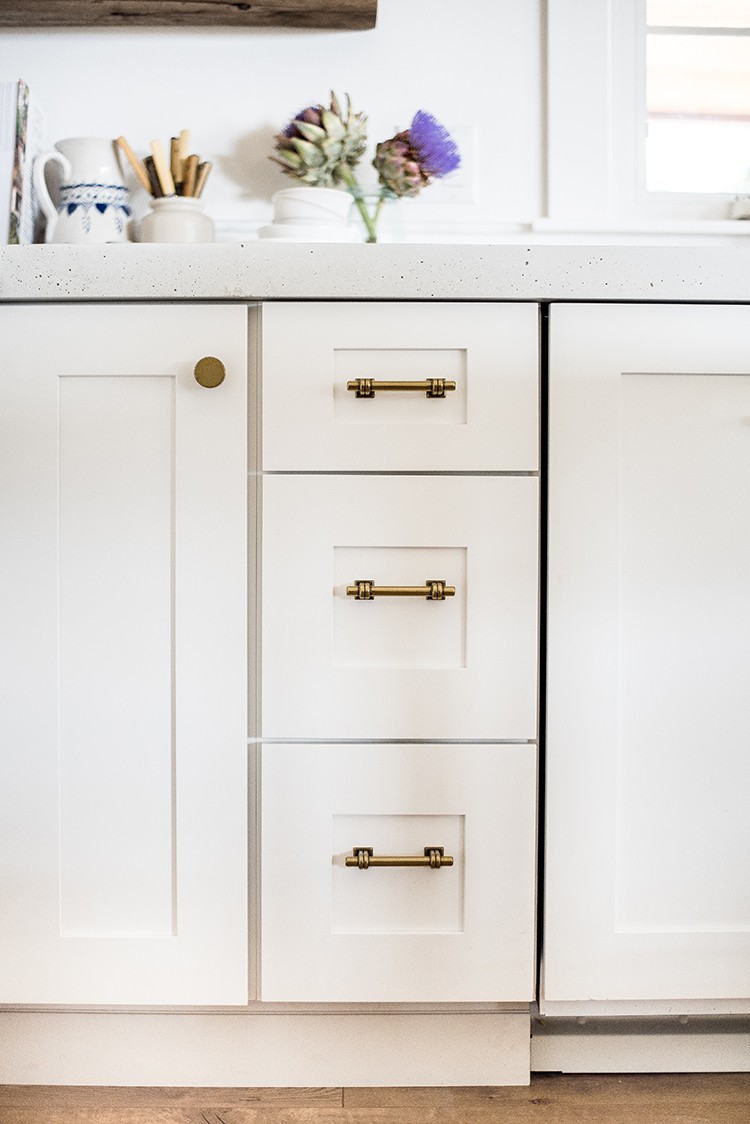 Chloe Mackintosh, of Boxwood Avenue, aimed for her kitchen hardware to be something brass, antique, and classic.  Chloe selected these pulls and knobs from the Martha Stewart Living Rustic collection, because she loved the antique finish and classic design. Check out her full blog post here and get tips on how to install your own kitchen hardware.
Classic Black Square Pulls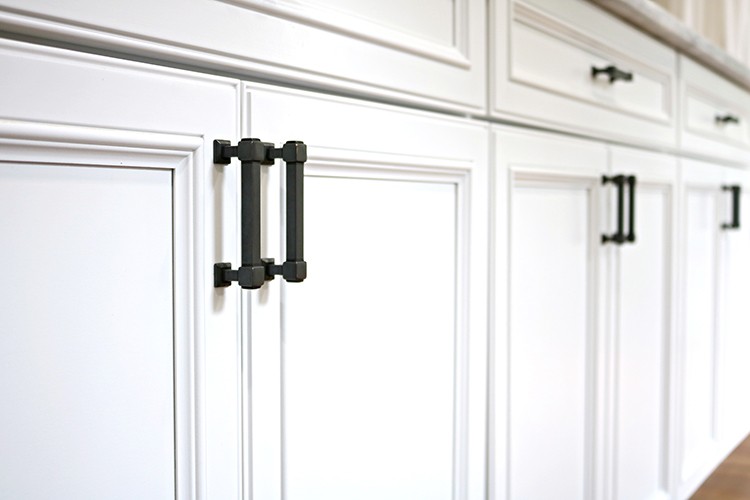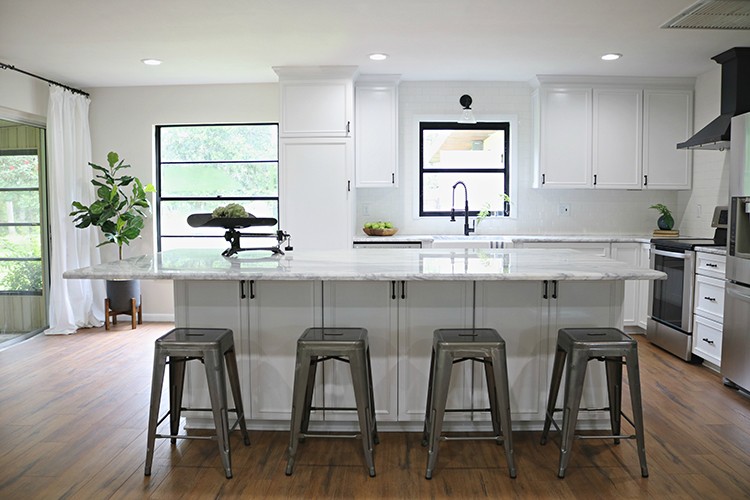 Avid DIYer, Corey Decker recently gave her kitchen a full remodel. The last thing missing was adding the finishing touches to her cabinets. Her vision for a bright and airy kitchen called for a pop of black accents, and that's exactly what she found by choosing these Liberty Classic Square Pulls. Take a look at her full project and how she went about installing her new hardware on her blog Sawdust 2 Stitches.
Farmhouse Style Knobs and Pulls
Destiny Alfonso of Just Destiny Mag, wanted her kitchen cabinet hardware refresh to have a slight rustic feel, but still feel somewhat traditional and bright. She ended up choosing two different finishes from the Martha Stewart Living line to achieve a contrast look, bronze with copper highlights and polished nickel pulls. Head over to her full blog post to get her inspiration and step-by-step guide to achieve this look.
The post Kitchen Hardware Refresh appeared first on The Home Depot Blog.