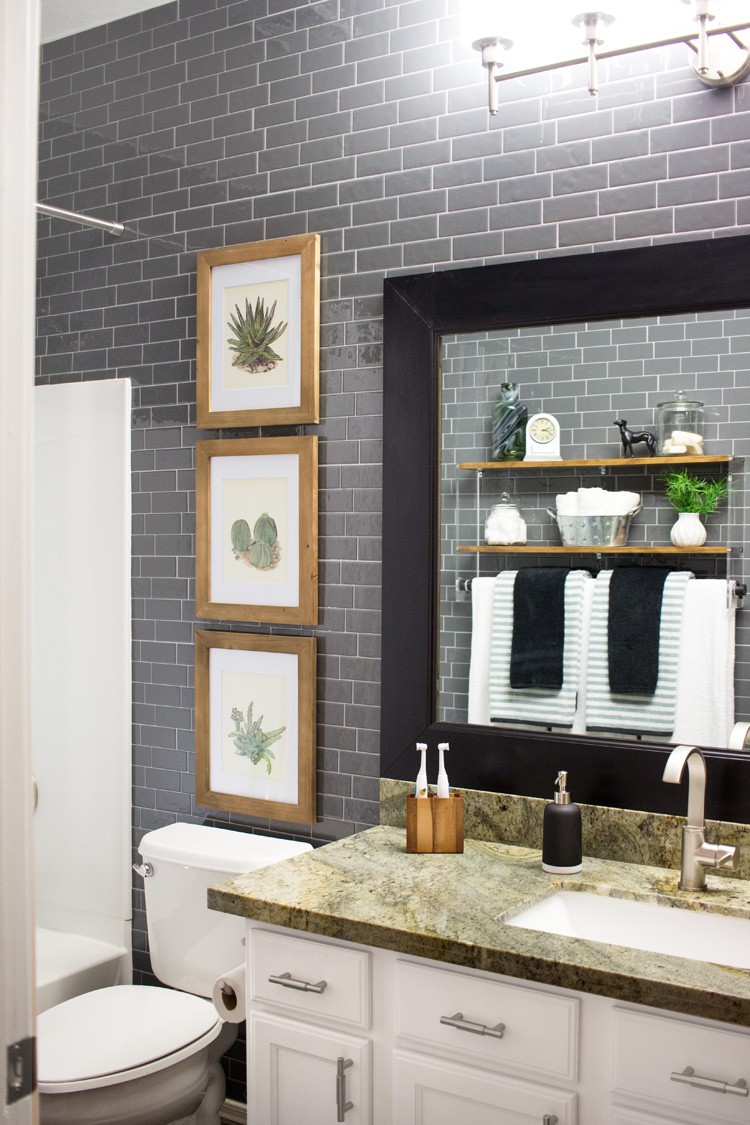 Bathroom updates often get pushed to the side, but Elisha Albretsen of Pneumatic Addict decided it was finally time to give her sons' bathroom a quick refresh. In just one weekend, Elisha was able to create a stylish and functional wall by installing Smart Tiles.
Read on to see how this easy wall treatment transformed the space
Peel and Stick Gray Subway Tile Bathroom
---
Before the Refresh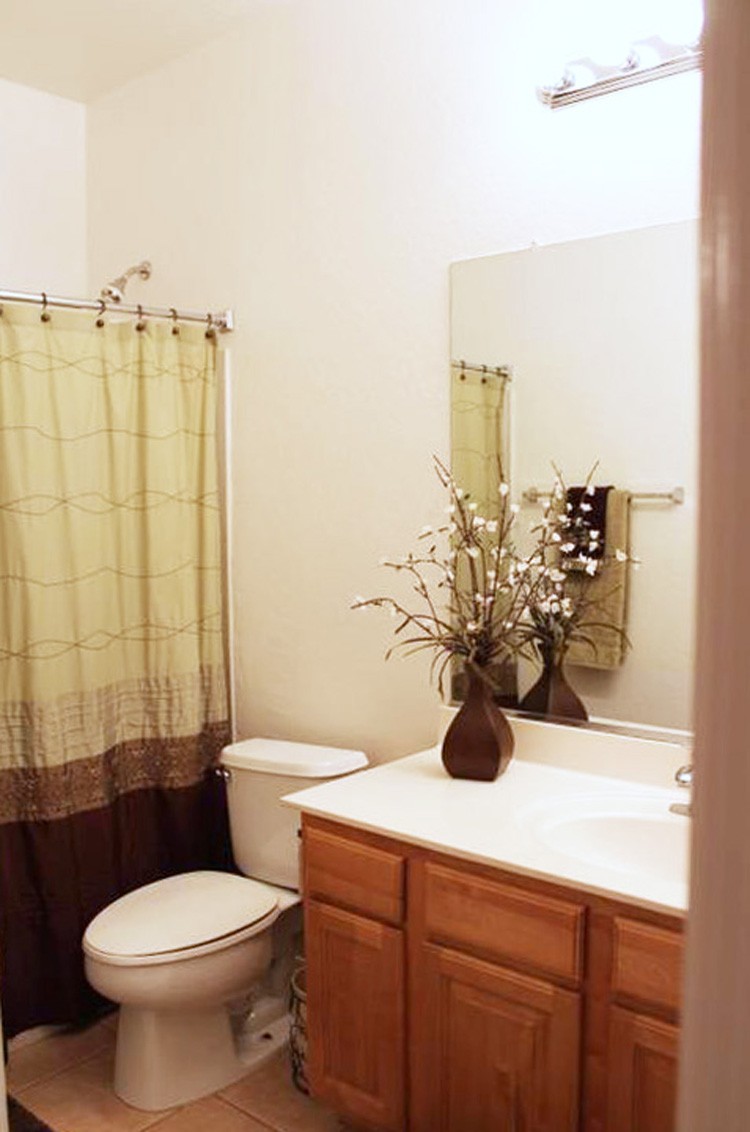 When it comes to design, I think the kids' bathroom gets the short end of the stick. Homeowners spend quite a bit of time and money making the master bathroom a sanctuary but ignore the second bath altogether. I understand that. Admittedly, my 8-year-old twins are little mess machines. If you have young boys at home, you know how difficult it is to keep their bathroom clean. Cue the bleach spray.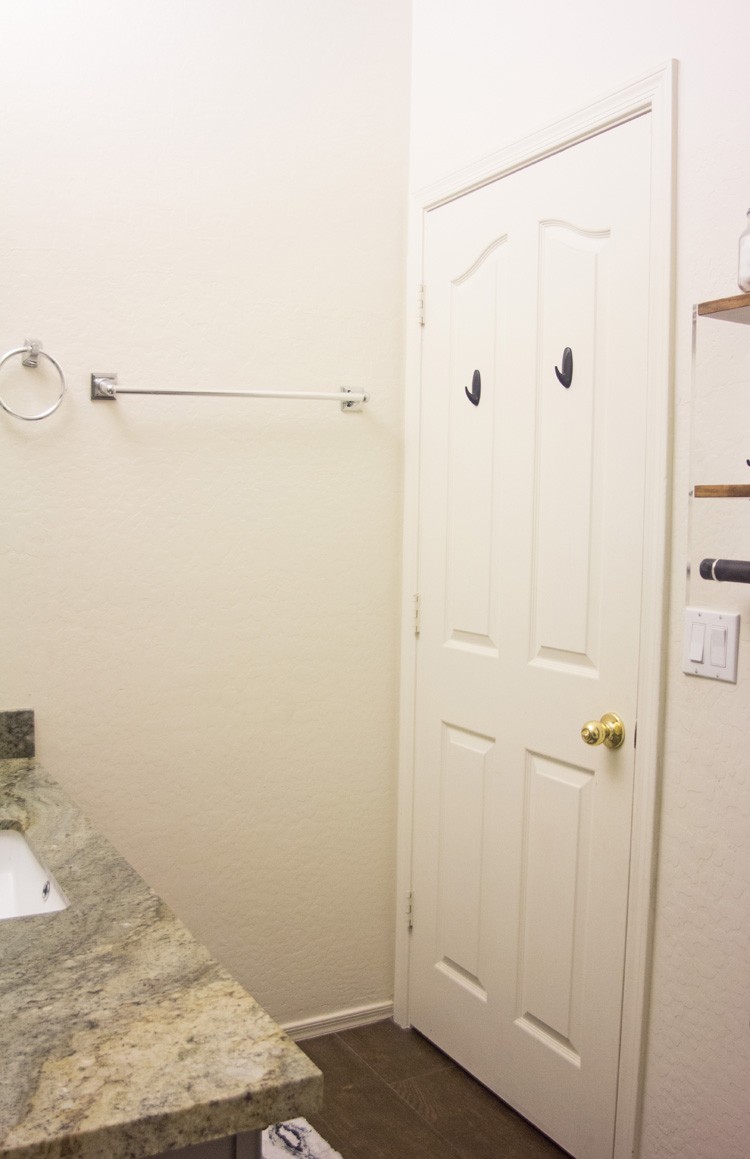 I wanted to makeover my kids' bathroom and decided that covering the walls in gray subway tile would not only give the space some much needed style, but make clean-up a bit easier. Check out how the second bath looked when we bought the house.
Pretty boring right? When I remodeled our kitchen, I replaced the counter tops and flooring, but that was about it.
---
Materials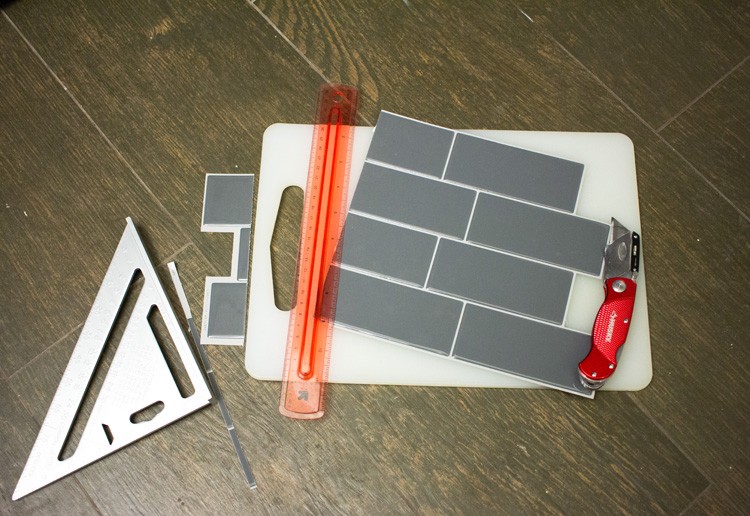 I've laid tile several times before and if I'm being honest, I hate it! I dreaded the mess and backbreaking work of traditional tile so I was excited to try peel and stick Smart Tiles. I fell in love with the Metro Grigio subway design.
Unlike traditional tiling, these were the only tools I needed:
---
Installation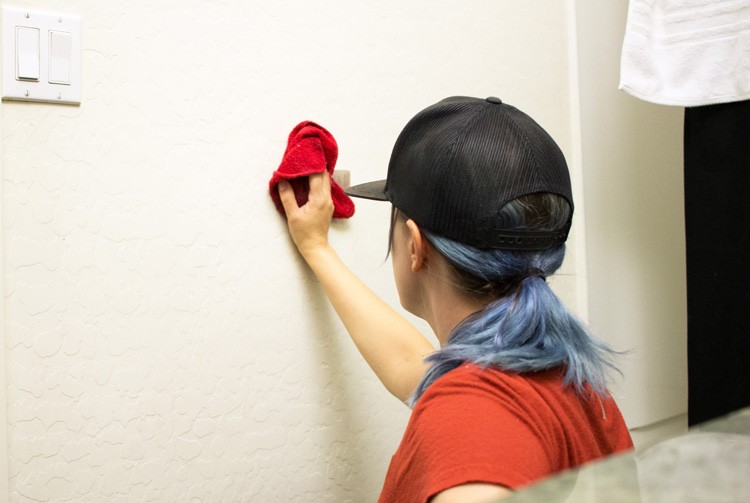 The first thing I did was wipe down the walls with a damp rag. If the walls are dirty or dusty, it may affect how well the Smart Tiles adhere.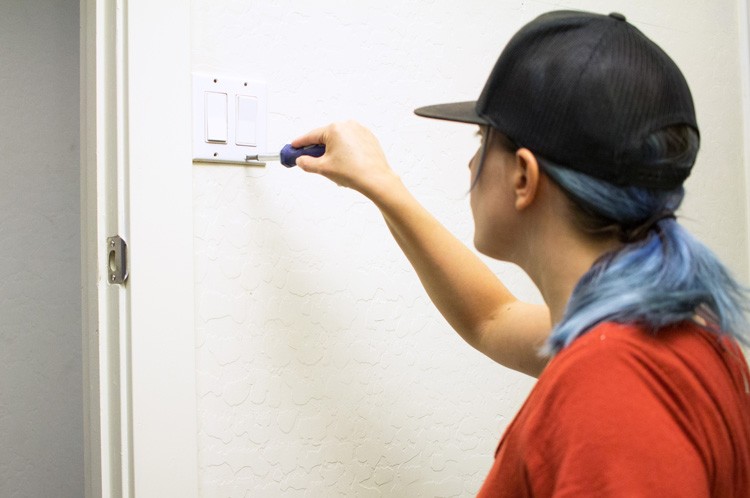 Next, I removed the switch plates and outlet covers.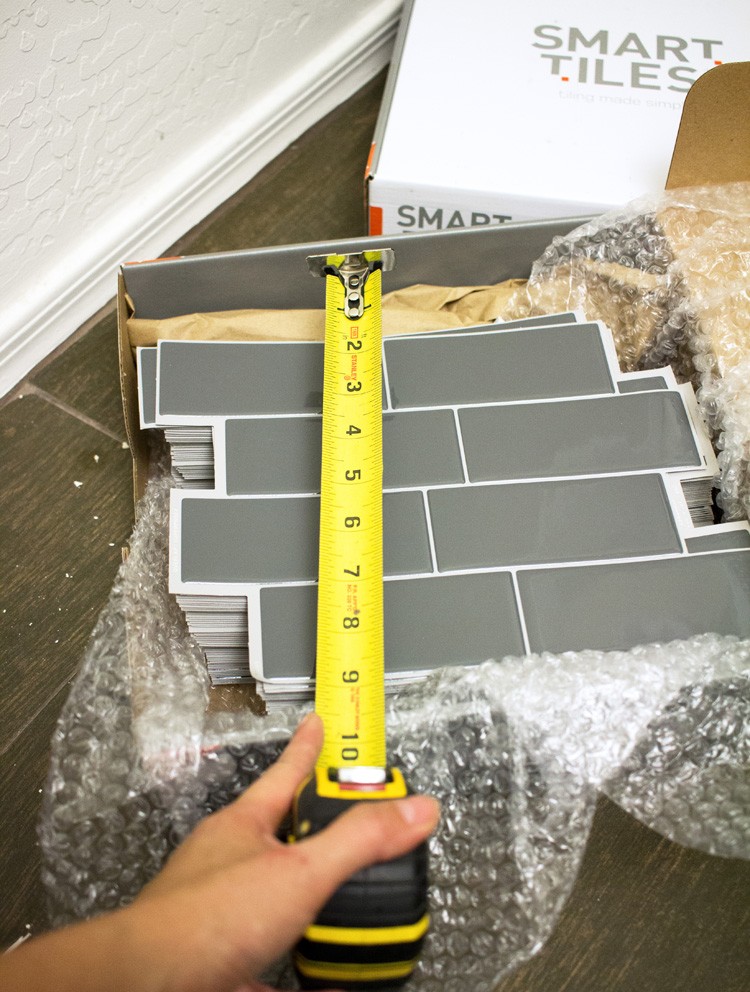 Even though I live in a newer house, my walls aren't perfectly straight. I measured a tile sheet to get the exact height.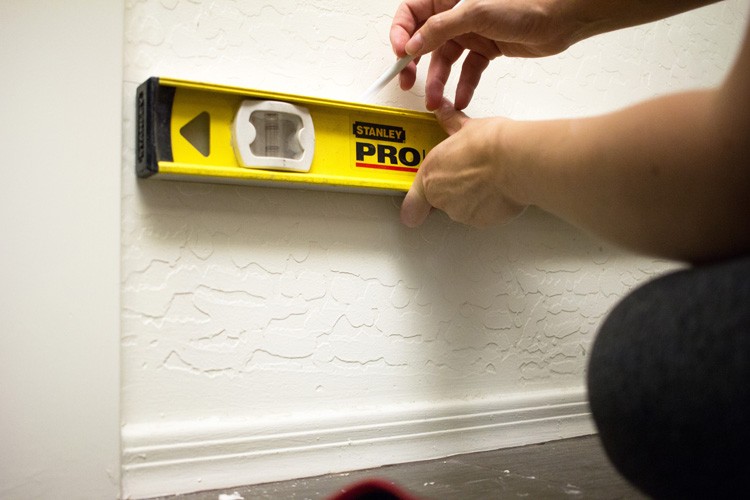 Then, I measured that distance up from the baseboard. I used a level to draw a perfectly horizontal line. This is where I started my first course of gray subway tile.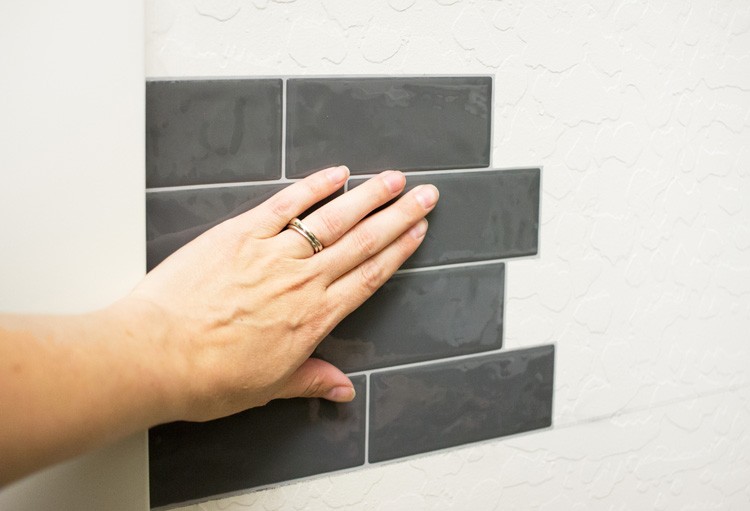 I used a straight edge ruler to cut one end of my first sheet square and butted it up against the door casing. I peeled off the paper backing and placed the gray subway tile sheet on the wall, following the line I drew. I made sure to rub the tiles firmly against the surface. Since I have textured walls, I had to pay special attention to working out any air bubbles. It was really easy, just like a big sticker.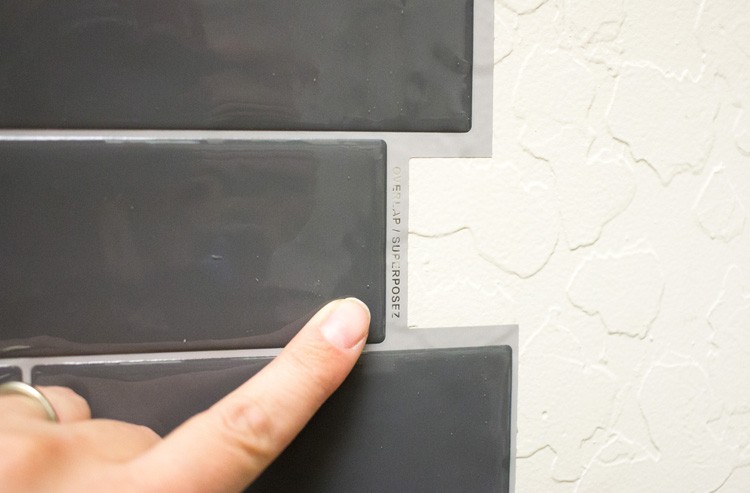 I found it easiest to work from left to right. One reason why Smart Tiles look so realistic is because they have a thin overlapping border along the right edge. This allowed me to place the next sheet of tile slightly over the first, creating a seamless transition.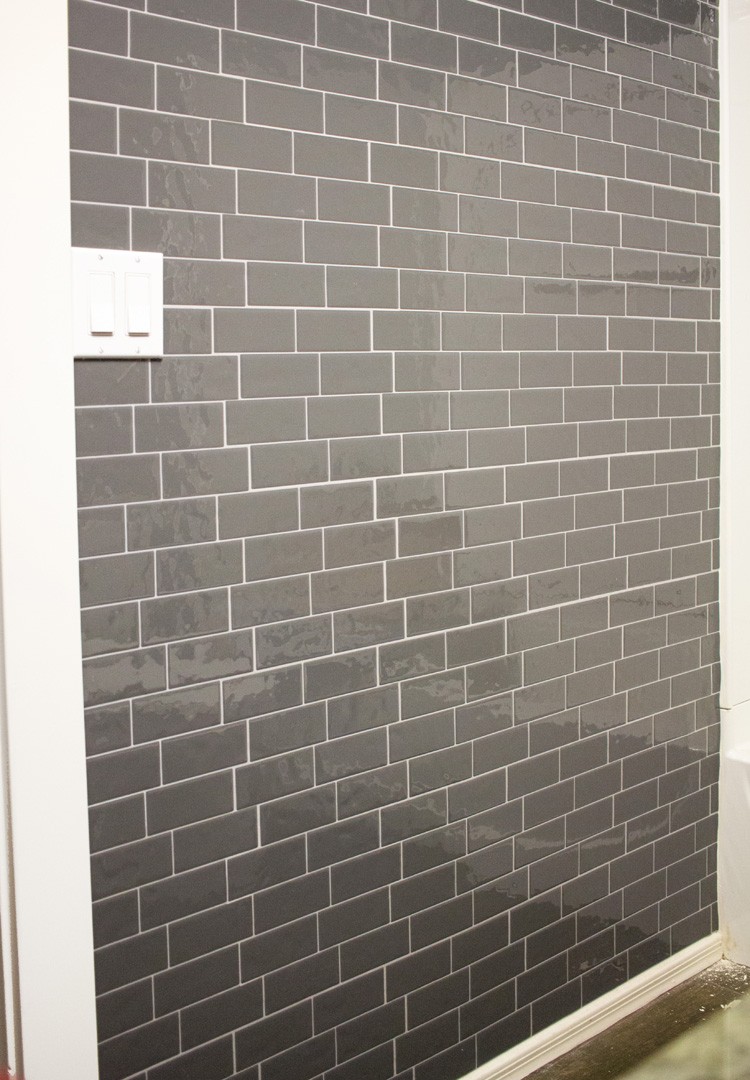 I was shocked how quickly the application went. I was able to cover all walls in this medium sized bathroom in one day, working by myself.
---
Hanging Decor on the Tile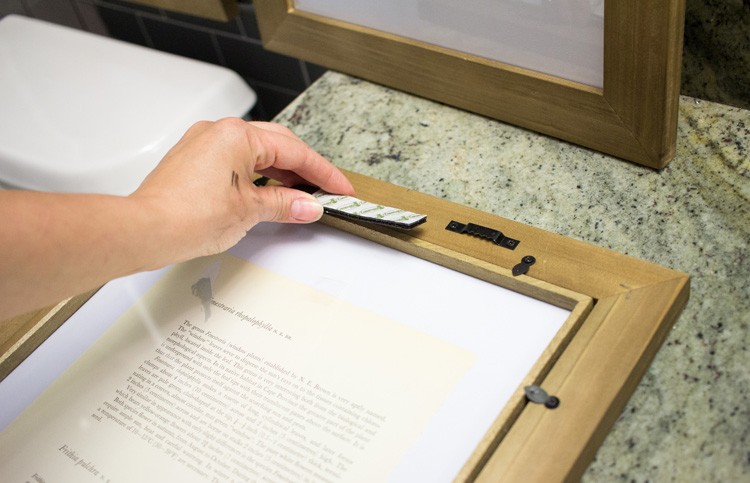 I was a little apprehensive about drilling holes in my beautiful new walls, so I decided to mount my picture frames using Command strips instead of nails. They worked perfectly and I can move my decor around if I want to.
---
Completed Bathroom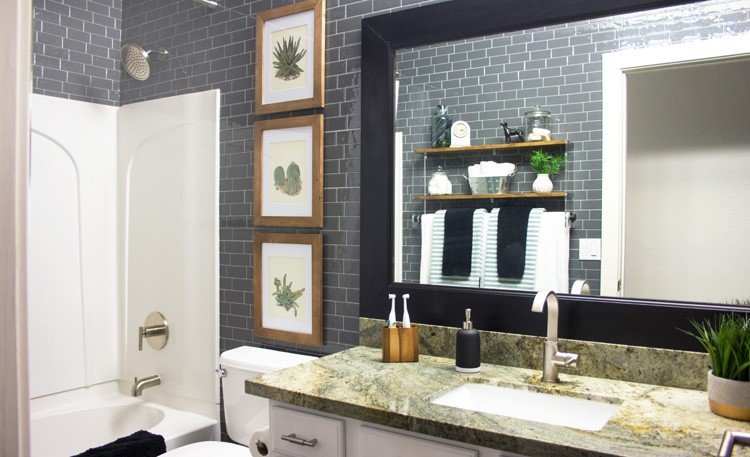 I spent another half of a day switching out the bath fixtures, faucet, and vanity light. In only one weekend, I have a whole new bathroom.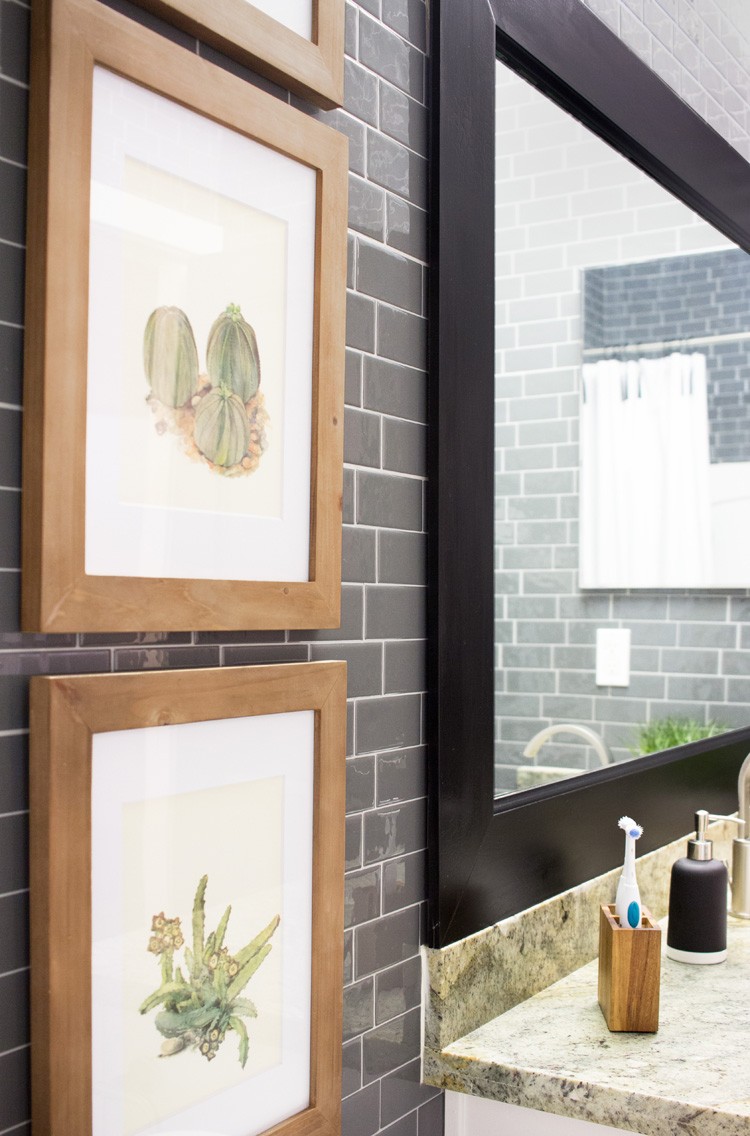 I was a little worried that adding so much gray in a space with no natural light would make it seem cave-like. Luckily, the Smart Tiles are so glossy, they reflect tons of light and make it much brighter than the room would be with paint only.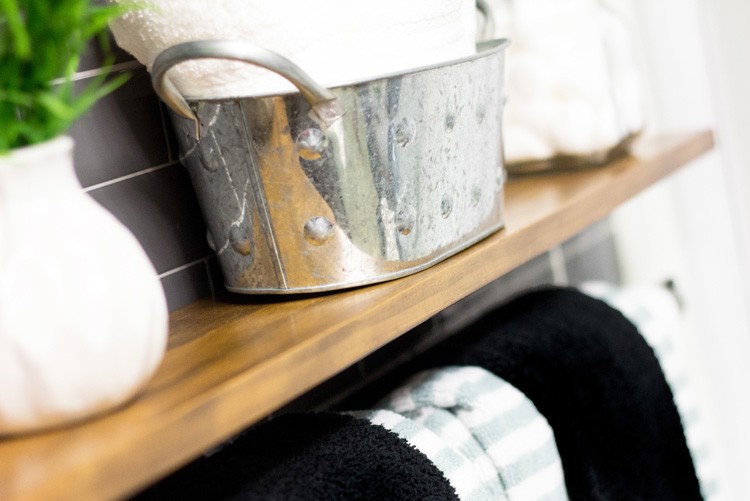 Thankfully, Smart Tiles are water resistant so they hold up well to splashes and sprinkles. It's really easy to wipe down the walls and clean up messes.
Although they are peel and stick, these tiles look just like the real deal.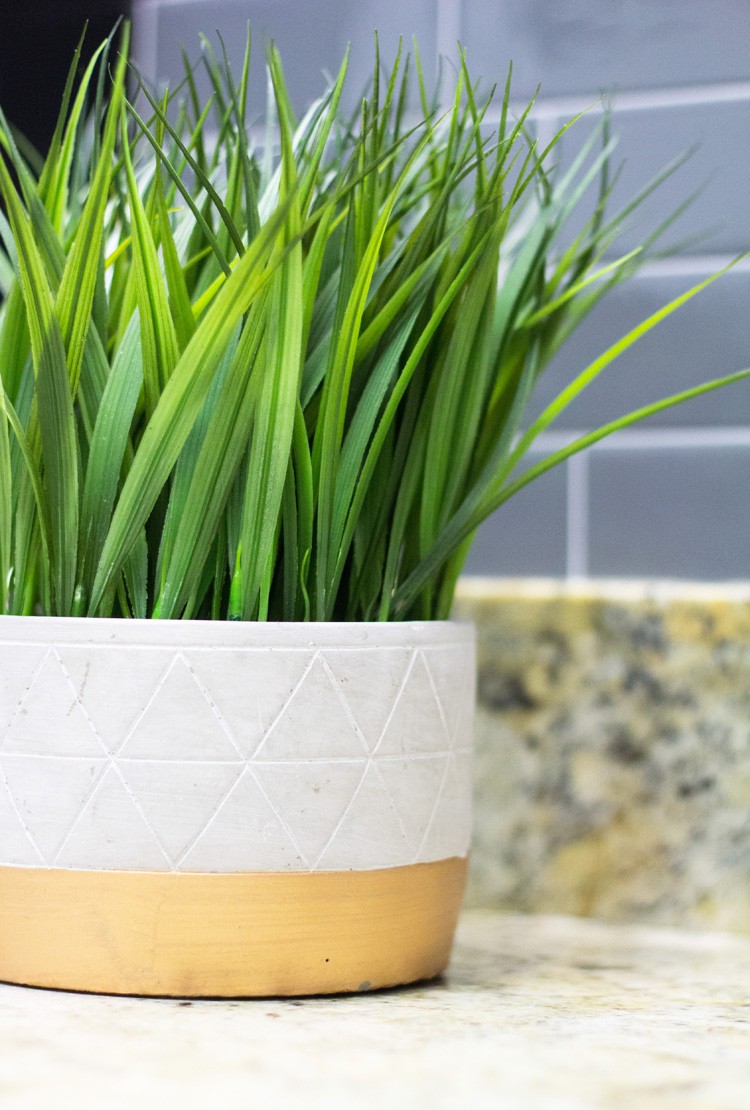 I can't believe I was able to add gorgeous gray subway tile to my walls with virtually no mess! No tile dust, no grout, and no dirty buckets.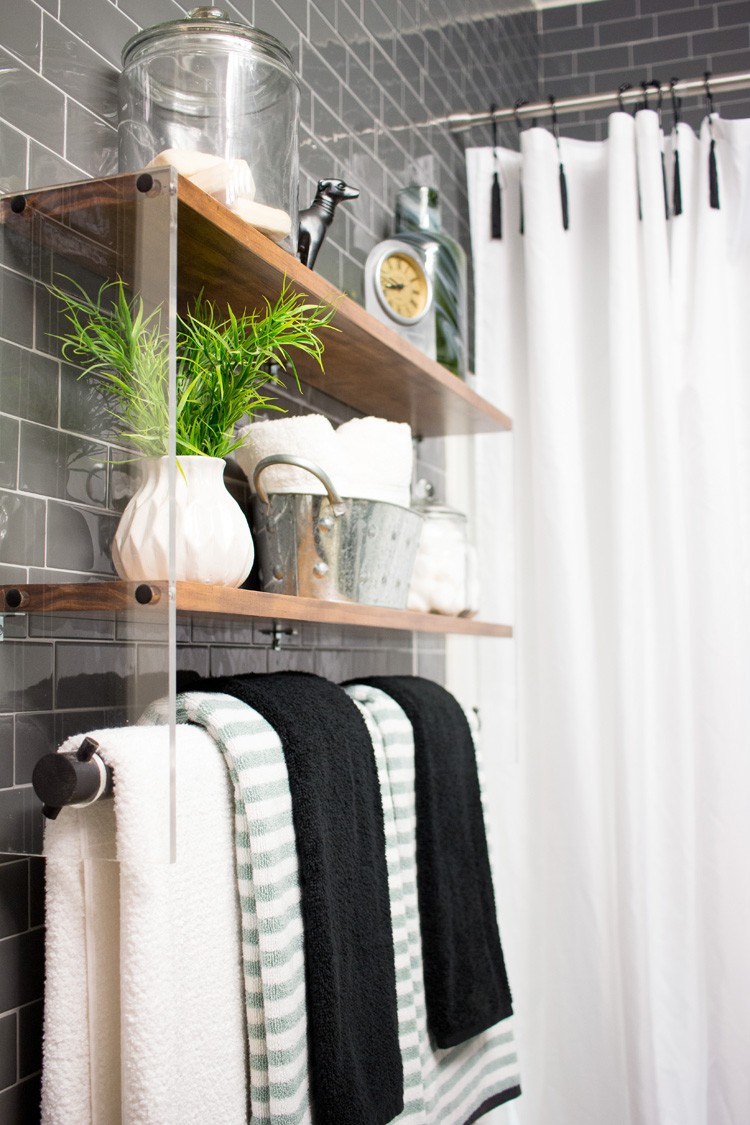 It's amazing what a wall treatment can do to transform a space. It's even better when form meets function and a beautiful design element is useful.
The post Peel and Stick Gray Subway Tile Bathroom appeared first on The Home Depot Blog.