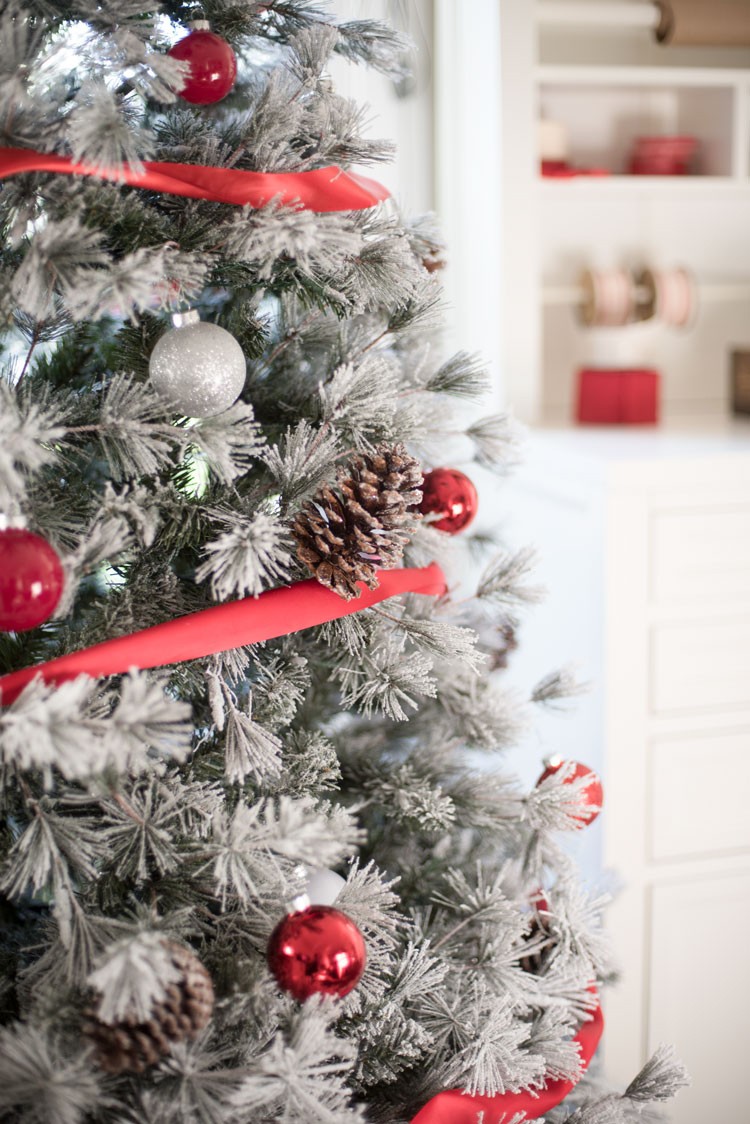 Nina Hendrick, of Nina Hendrick Design Co., loves every aspect of Christmas except wrapping the gifts. For this year's Holiday Style Challenge, Nina wanted to improve her wrapping skills and turned her newly renovated office space into her own Santa's Workshop. With a gift wrapping station and beautifully decorated tree, Nina is ready to take on the holidays.
Read on to see how she achieved this look with these Santa's Workshop decoration ideas!
Santa's Workshop Decoration Ideas for a Festive Home Office
As it is with so many of us, Christmas is my very favorite time of year! There is just something so magical about it. I love making memories with the ones I care about, decorating, and serving others throughout the season. When The Home Depot reached out this past summer and asked if I would like to join their Holiday Style Challenge, I knew I would be happy to have an excuse to decorate early!
A Christmas Dilemma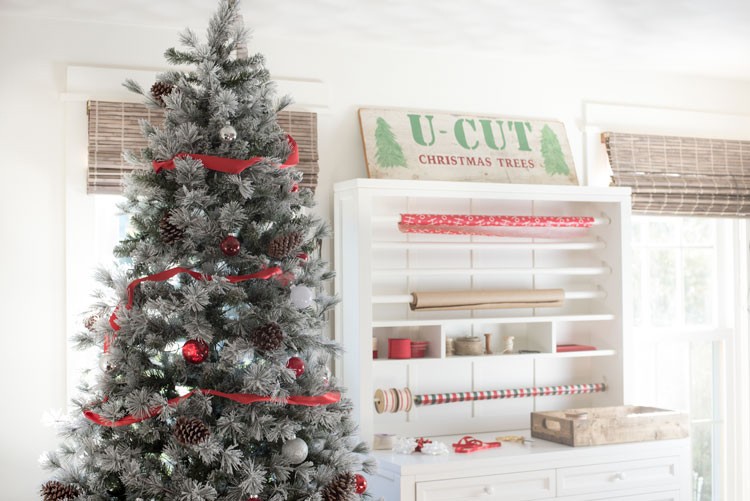 While Christmas has so much to offer in regards to making wonderful memories, there is one part that I will admit is not my favorite: gift wrapping. It's something that I feel like I should be good at, but I just end up making a mess! It has become a good-natured family joke on holidays that you can tell which gifts I wrapped from their horrible and uneven paper. My husband is awesome at it, to add insult to injury.
Rather than wallow in my bad gift-wrapping skills, I decided that carving out a space in my home office that is lovely and functional would help to inspire me to improve this skill! After all, as part of a large family, I have a lot of gifts to wrap, it's not something I can hide from.
Gift Wrapping Station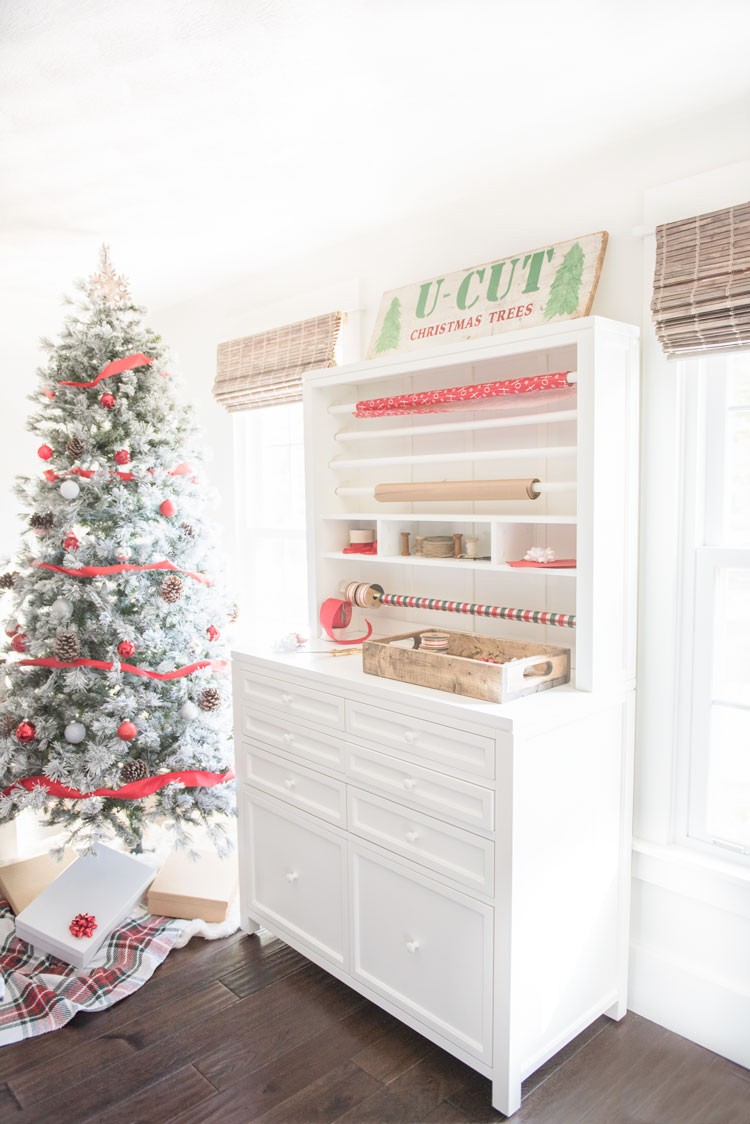 Now here's the part that made me feel like a kid on Christmas morning: my new Martha Stewart Gift Wrap Hutch and Scrapbooking Base! This furniture line is something that I have dreamed about for years, and it looks so pretty in my office. I was able to organize all of my craft and gift wrapping supplies, so everything is going to be extremely easy to find during the holiday station.
The Tree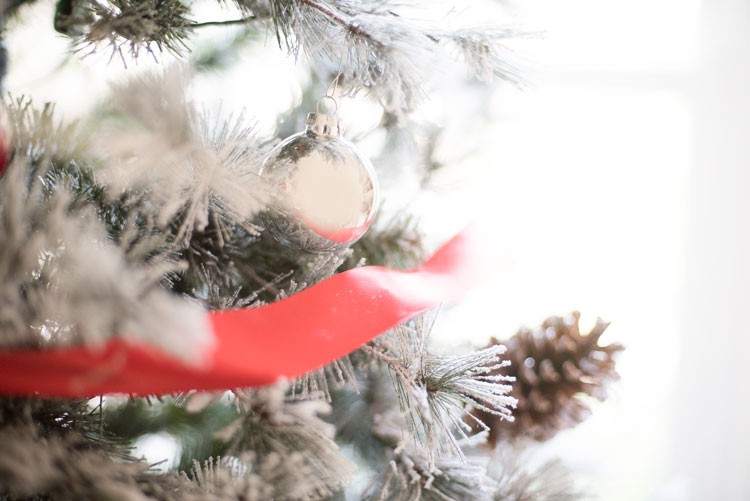 I have admired flocked trees for years, and I was so excited and impressed with the quality of the Lexington Christmas Tree! It really has a woodsy feeling with it's frosty branches and pinecones. The lights are LED but very warm. I was surprised to see that they were LEDs after I had already set it up. They seemed exactly like traditional warm lights. Another bonus is that it is the cordless quick set variety, so there are no messy wires. I was able to assemble it easily myself!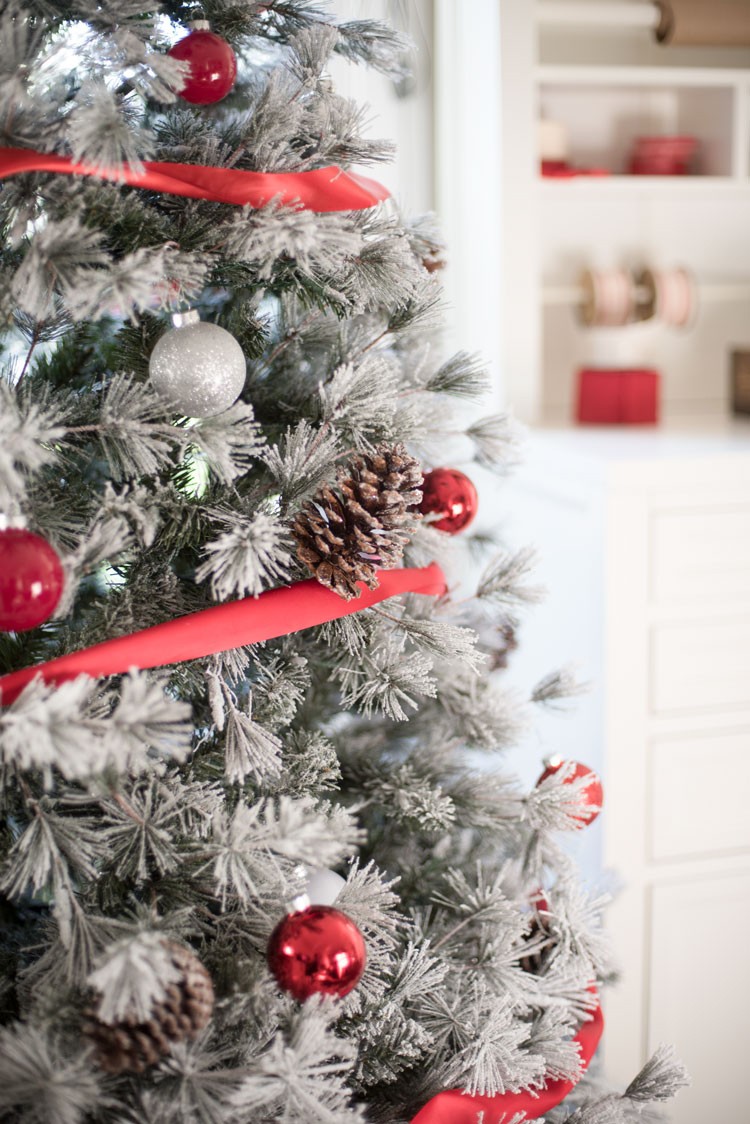 I wrapped the base with a couple of Christmas throws, which I really loved the effect of. For ornaments, I accessorized with simple red and silver ornaments. I felt that the tree had so much to offer in the way of detail that I opted to keep the ornaments light. I did also add a simple piece of red ribbon as a garland, which tied in nicely with the next part I'm about to share!
Playing Santa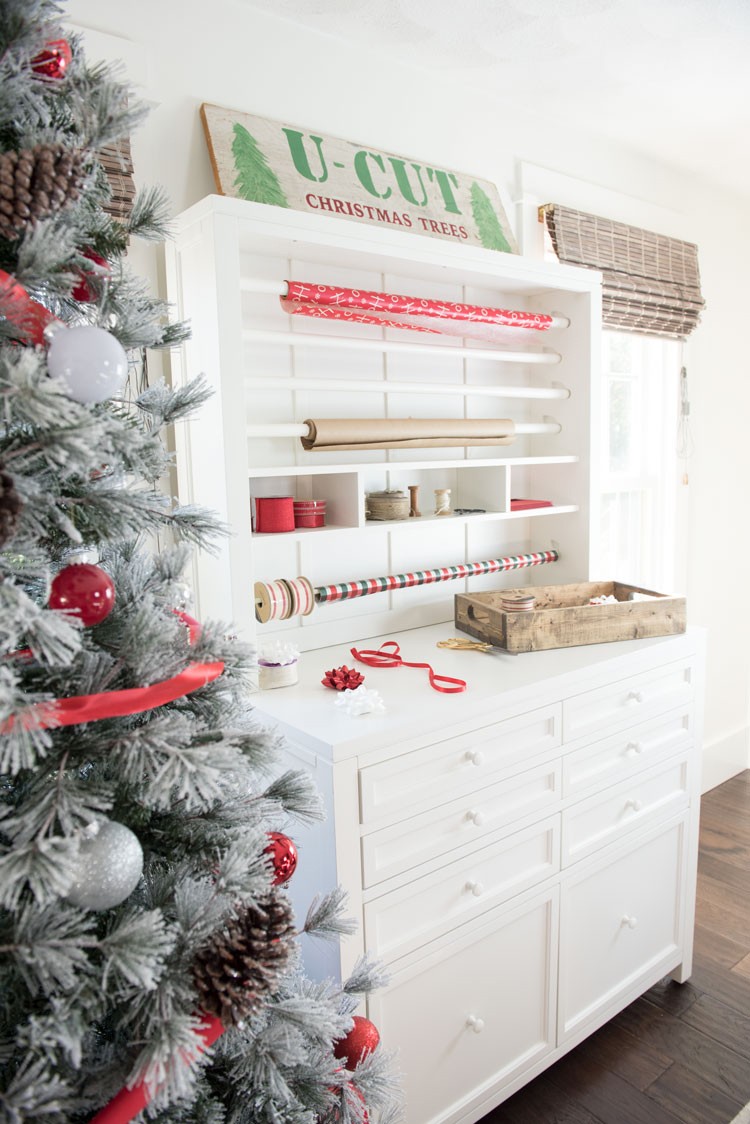 Between the lovely tree and my new gift wrapping station, I really feel like I'm playing Santa in this space! With some Christmas tunes playing and a nice warm beverage, it's impossible not to be in the holiday spirit. I don't mind practicing my gift wrapping skills at all!
Wishing you and yours a happy holiday season and plenty of gift-wrapping fun!
The post Santa's Workshop Decorations Ideas for a Home Office appeared first on The Home Depot Blog.