Vintage Lighting Updates
Finding the right lighting fixture can be daunting–it is often the last finishing touch that brings an entire room together. The right lighting can elevate the design aesthetic of every space. From small pendants to statement chandeliers, vintage lighting can make your space unique and match your style.
We asked six talented DIY and design bloggers to update their space using vintage lighting fixtures and  FEIT Electric Vintage Light Bulbs. Here's a quick round up of how each blogger transformed their homes by adding vintage lighting fixtures with complementing vintage light bulbs.
---
Entry Way Makeover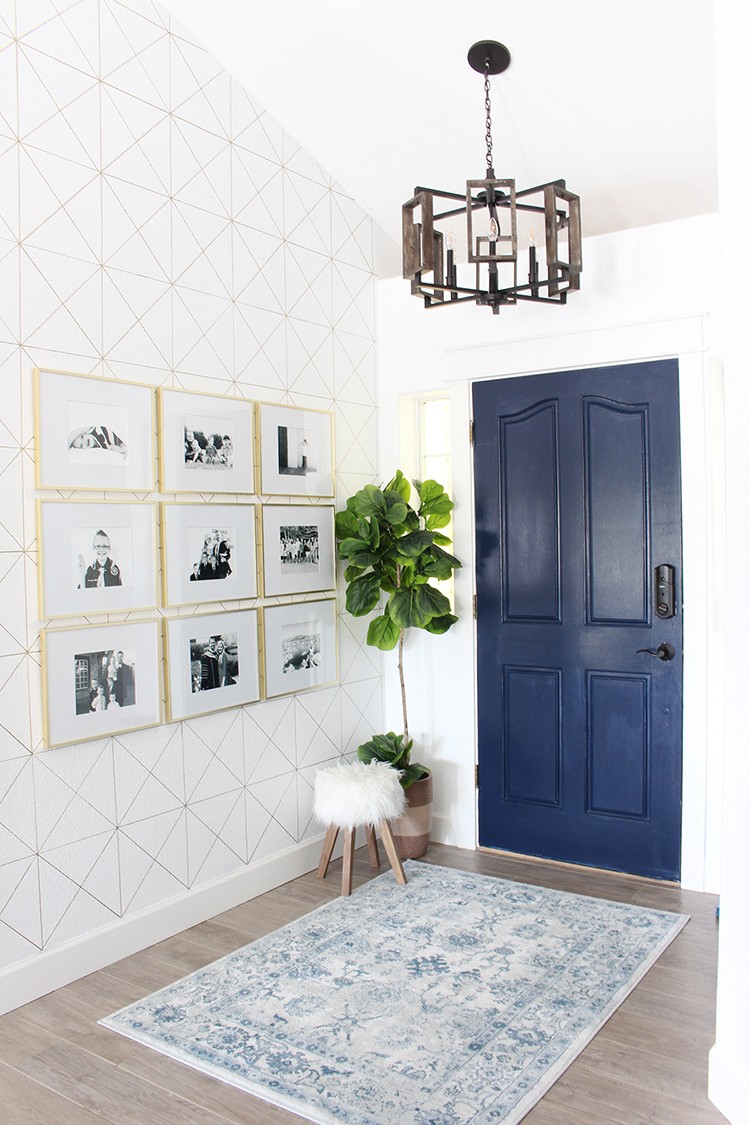 Mallory Nikolaus of Classy Clutter gave her entry way a makeover by pairing the 6-Light Aged Bronze Pendant with Wood Accents with Dimmable LED Clear Vintage Style Light Bulbs. The rich vintage character of the fixture combined with the functionality of the dimmable lights set the tone for Mallory's home.
Check out how Mallory transformed her space on Classy Clutter!
---
Breakfast Nook Update
Chelsea Coulston of Making Home Base spends a lot of time in her breakfast nook, but never had the time to really design the space to fit her style. After discovering the Palermo Grove Collection 3-Light Gilded Iron Pendant, Chelsea decided it was finally time to add some warmth to her breakfast area. She complemented the vintage lighting fixture with Dimmable LED Clear Vintage Style Light Bulbs and the combination added the perfect final touch to finish her space.
Get the full story on Chelsea's breakfast nook lighting update on her blog, Making Home Base!
---
Foyer Refresh
Katie Cleveland of Addicted 2 DIY has had a plate covering the area where her light should hang since she moved into her home seven years ago. It was definitely time to give her entryway this brand new look!
She found that the Palermo Grove Collection 3-Light Gilded Iron Pendant coupled with Dimmable LED Clear Vintage Style Light Bulbs was quick to install and the right size for her space. The iron pendant combined with vintage bulbs was the perfect fit for Katie's entryway.
Learn more about how Katie completed her entry way!
---
Master Bathroom Update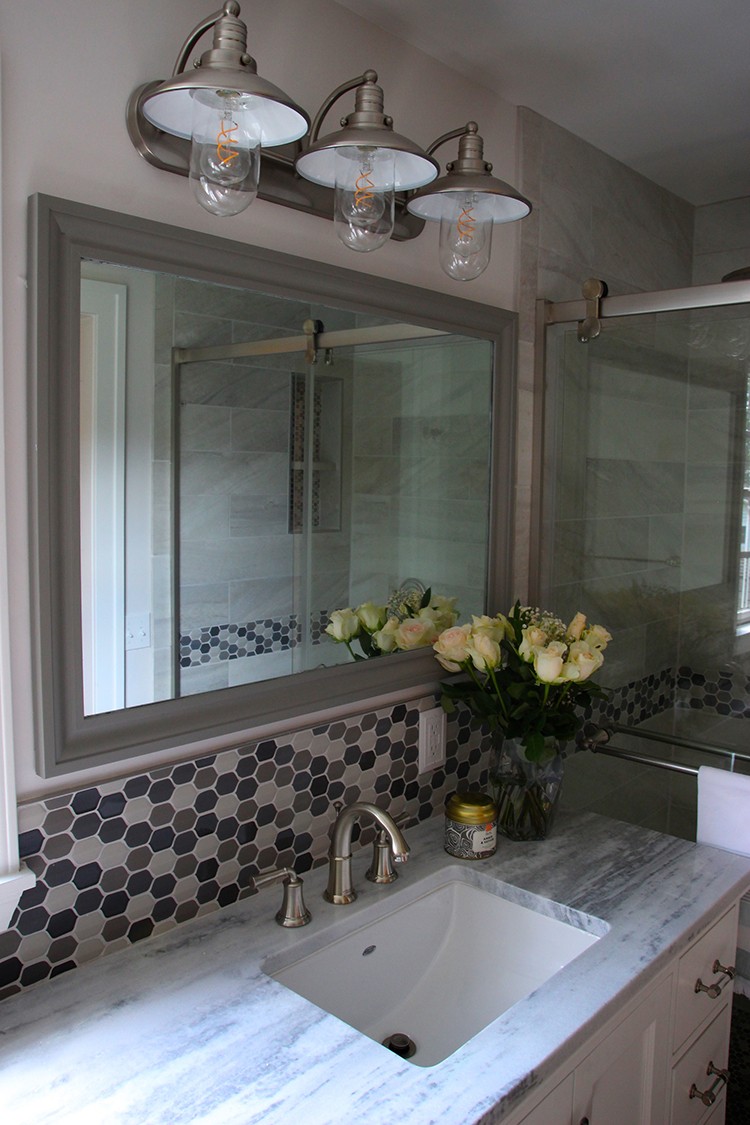 Jamison Rantz of Rogue Engineer lives in a 1950s cottage with the character of an old house, but the features of a modern home. When it was time to update his master bathroom light fixture, he wanted to keep a blend of old and new. Jamison matched the Downtown Edison 3-Light Brushed Nickel Bath Light with Dimmable LED Clear Vintage Style Light Bulbs.
Read Jamison's post here to find out how he installed his light fixture and vintage bulbs in no time!
---
Styling a Small Entry Way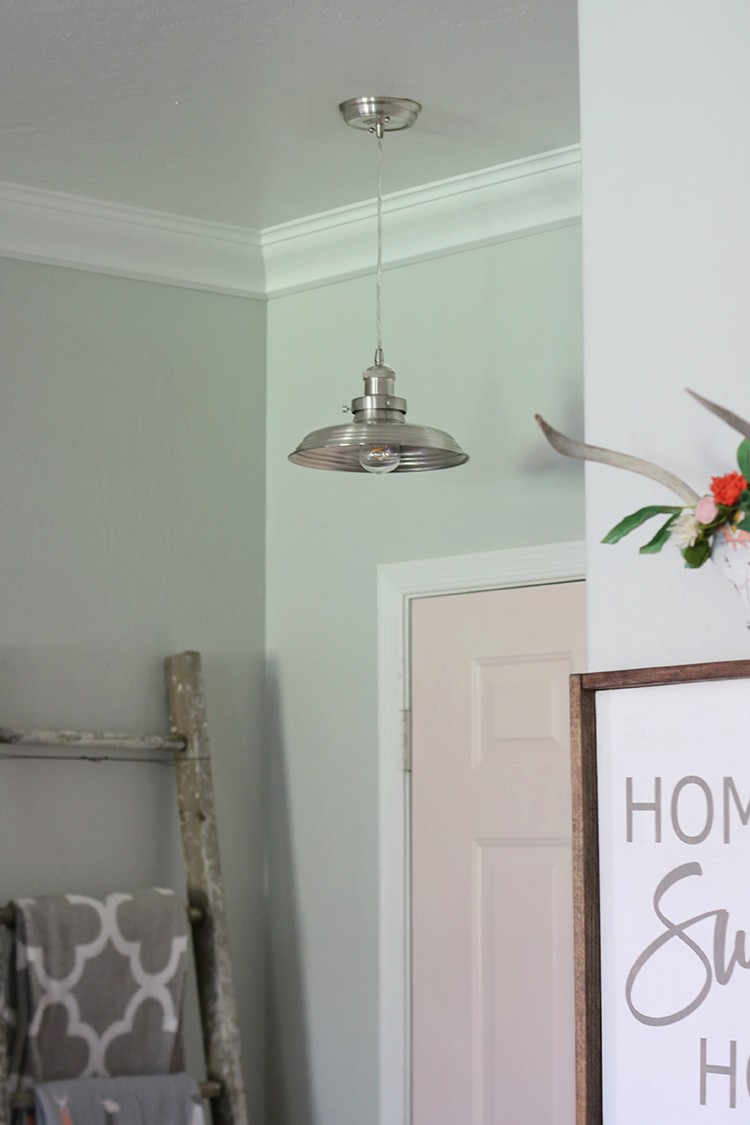 Kelli Mullins and Kristi Jansen of Lolly Jane wanted to make Kristi's small entryway feel bigger, so they chose the Vintage Brushed Nickel Shade Pendant to accentuate the height of this room. The soft glow of the Dimmable LED Clear Vintage Style Light Bulbs against the metal fixture was the perfect amount of contrast.
Check out how Kelli and Kristi revitalized their entry way in just a few minutes!
---
Home Office Transformation
Corey Decker of Sawdust 2 Stitches wanted a light fixture with an industrial look and a vintage feel. When she discovered the Mayfield Park Collection 6-Light Forged Bronze Oval Chandelier and Dimmable LED Clear Vintage Style Light Bulbs she knew it would be the perfect finishing touch to her home office makeover.
Corey's light fixture completed her home office, read about the transformation here!
These vintage light bulb projects all feature FEIT Electric LED Light Bulbs available at The Home Depot. For more vintage lighting inspiration, check out our Lighting & Fans Pinterest boards.
Find more Lighting inspiration on The Home Depot Blog.
The post Six Vintage Light Bulb Updates For Your Home appeared first on The Home Depot Blog.