Style your bed just as you would style an entire room. That's the key to creating a comfortable, attractive and cozy place for good sleep and relaxation.
Fashion blogger Lauren Lefevre, of Edit by Lauren, shares her tips and tricks for achieving a perfectly styled bed.
How to Style Your Bed
The bed is the focal point of every bedroom, and sets the tone and feel of the entire room. An intentionally styled bed is well worth the effort! With just a few well-selected accents, a "ho-hum," ordinary bed can be transformed into a stylish statement that impacts the entire room.
Here are my tips for styling your bed for maximum effect.
Start with a bed you love
Since a bed is the most dominate piece of furniture in a bedroom, it's important to pick one that defines your personal style.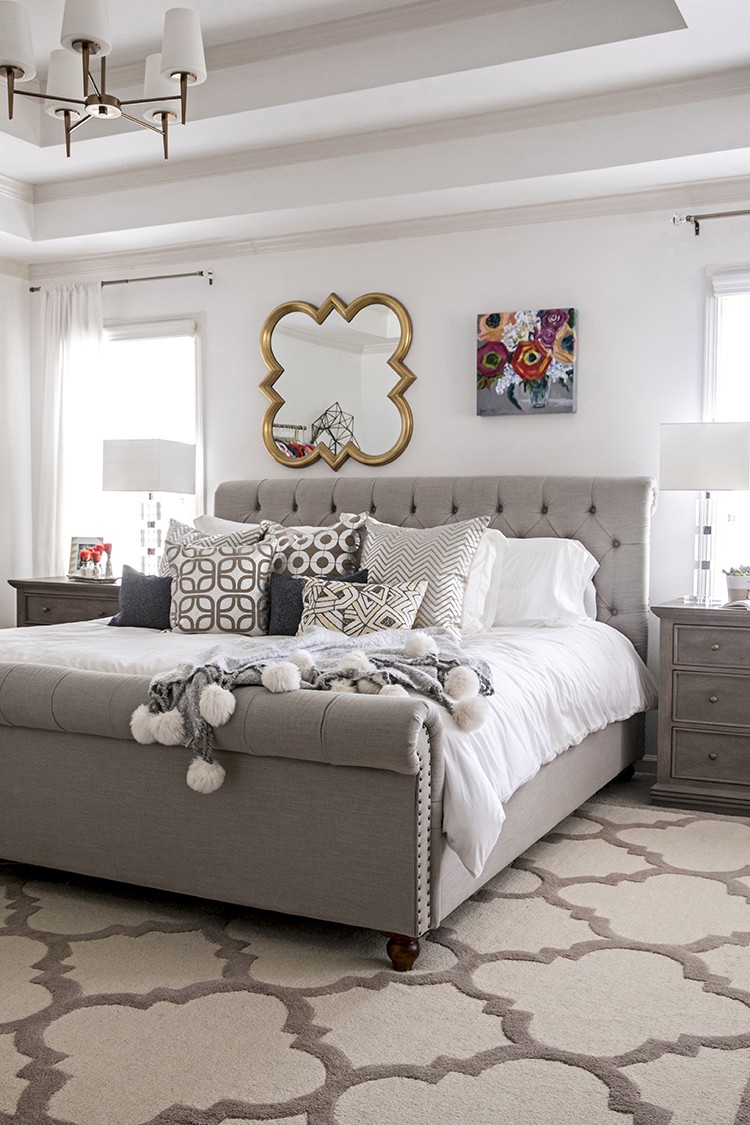 I personally am drawn to beds with a tall headboard and footboard like this one, the Gordon Sleigh Bed. A tall headboard makes a statement, and a footboard keeps the end of the bed looking neat and tidy, without needing a bed skirt!
A neutral colored bed allows you add punches of color through pillows and accessories, and mixes with any kind of furniture scheme.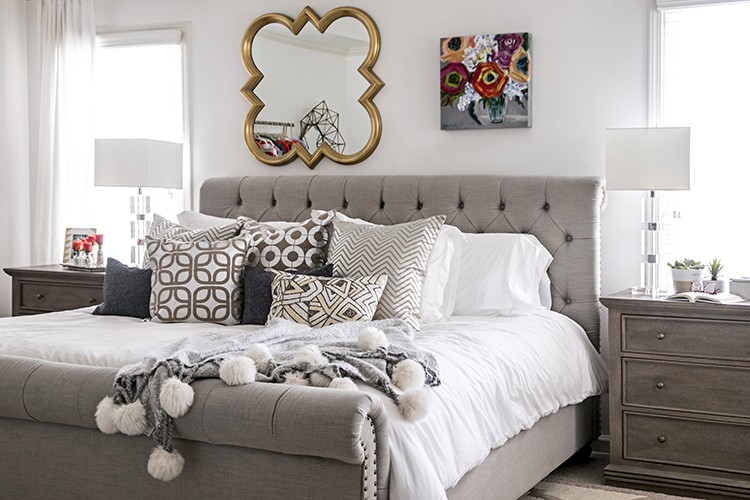 ---
Select a neutral quilt or duvet
I am always drawn to white linens because the look is clean and crisp. They can mix and match with any other colors and never go out of style. This white Monaco duvet is super soft and gives a perfect blank canvas to dress your bed!
A styling tip for making a duvet look extra full and plush:  Fill the cover with two duvet inserts!
---
Layer the Bed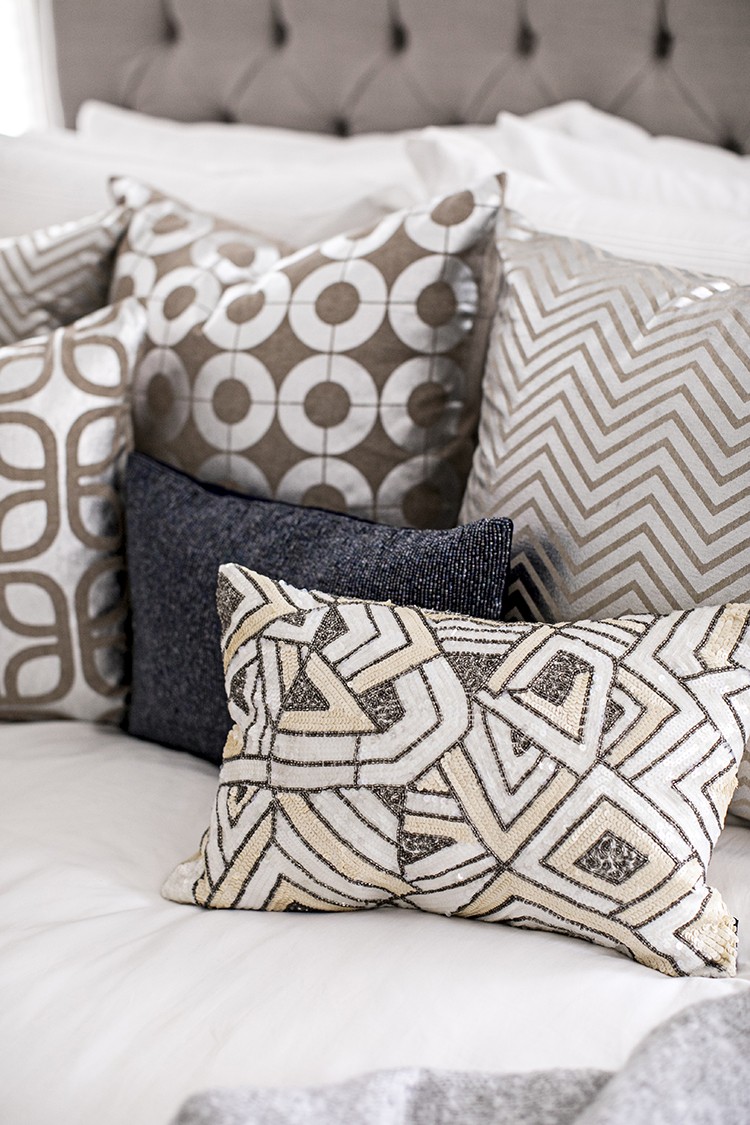 When you style your bed, think about layers.
Start with shams for the first layer. I prefer using shams that match the duvet, like these Monoco shams, to keep consistency for the back row of pillows. Down or synthetic-down pillow inserts look the best in large shams.
Then, layer with decorative pillows that will help anchor the décor for the entire room. I love the look of mixing textures, patterns, colors and metallics.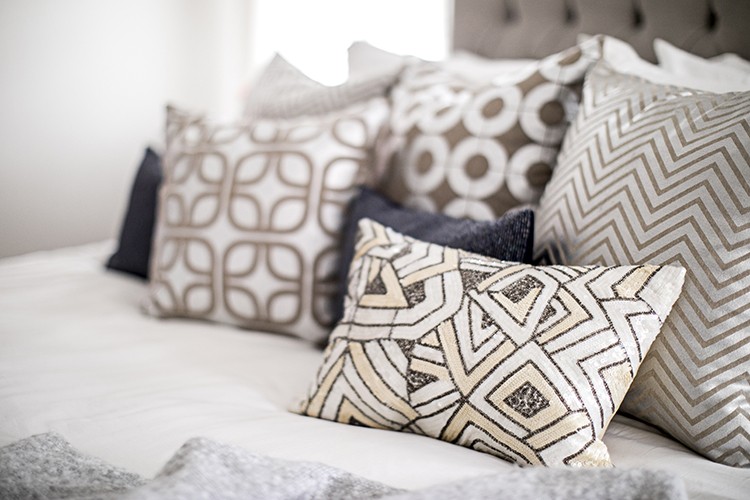 I especially love the look of these Safavieh Elle and Cole metallic pillows mixed with beaded textures and pops of color. These Safavieh Ricci Embellished Hand-Beaded Pillows are a fabulous way to add texture and shine to a bed.
Pillows are also great way to tie in the bed to the rest of the room by adding coordinating pillows to a chair and/or bench.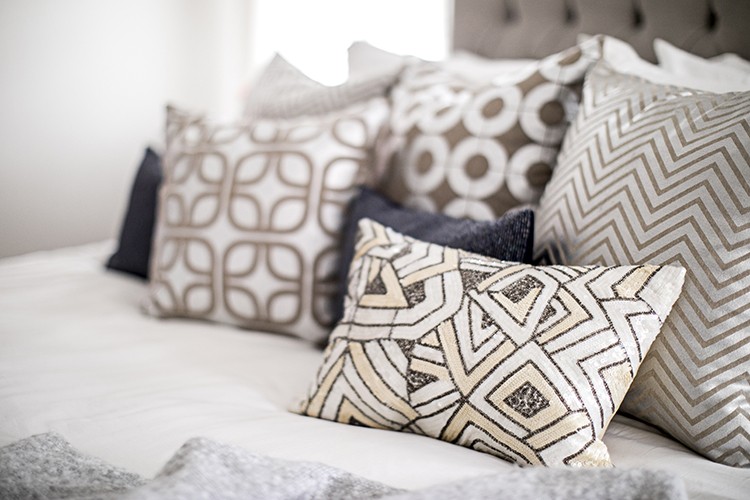 For a quick seasonal change, try changing out one center pillow (i.e., a seashell for summer, plaid for winter, etc.). Since decorative pillows can easily and affordably be swapped out over time, this is a place to experiment and have fun!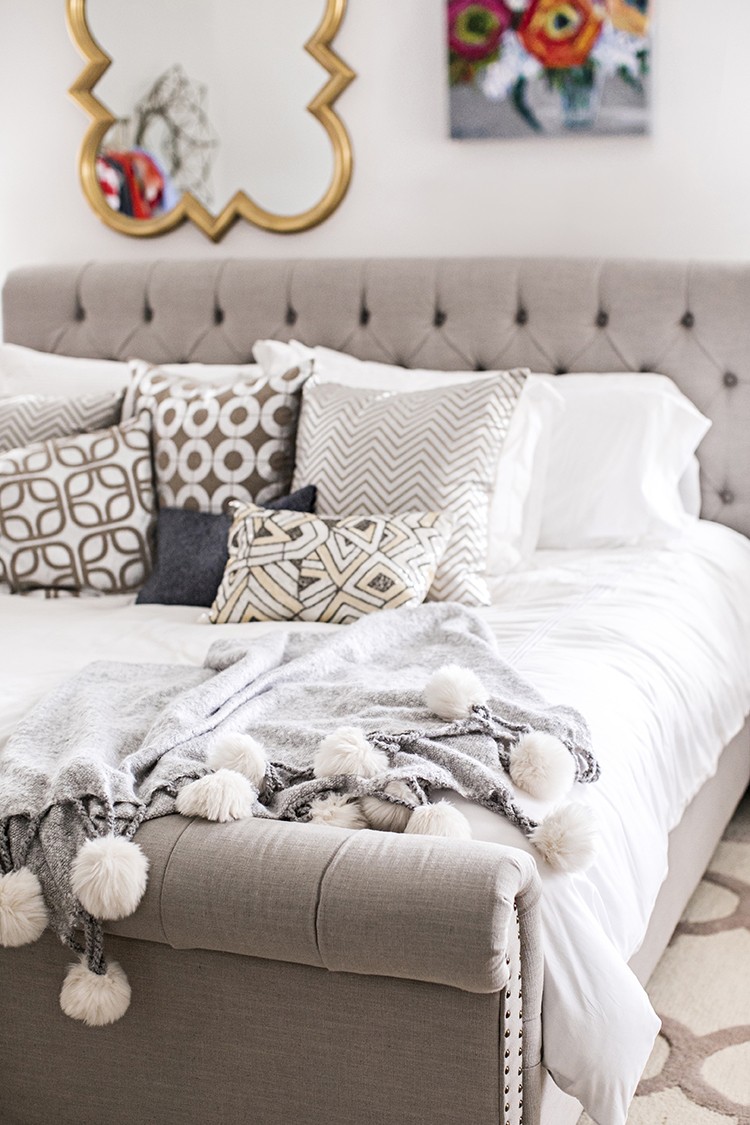 And finally, layer with a cozy throw
Don't underestimate the power of a throw layered at the bottom of the bed. I love throws with tassels and pom-poms, like this throw by Artistic Weavers, since they add extra texture and visual interest to the entire bed.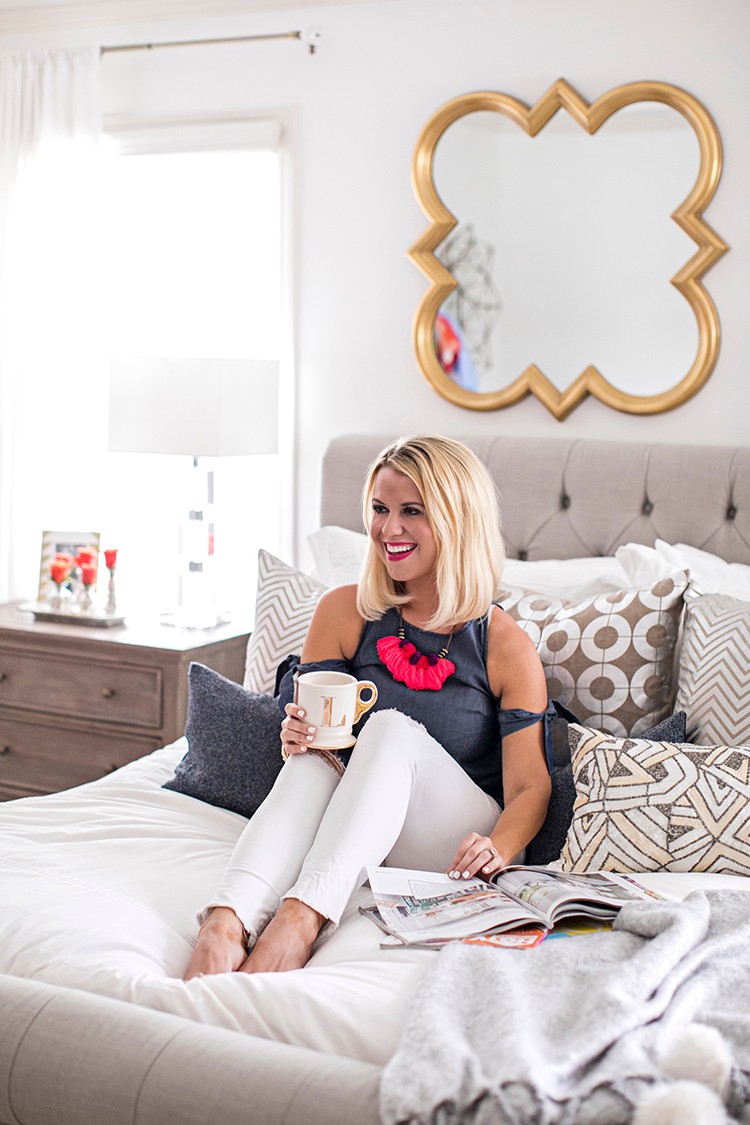 A pretty little blanket helps finish the look of the bed. It also provides an easy layering piece to cuddle up under while reading or resting.
---
A Well-Styled Bed and Bedroom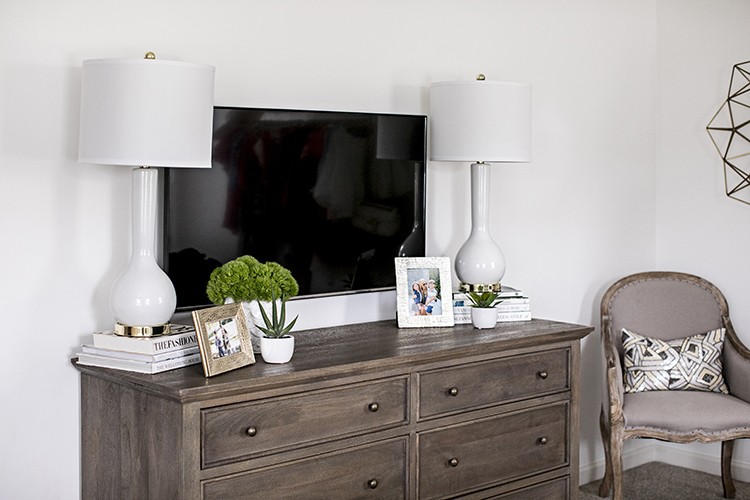 A well-dressed bed should look styled yet comfortable and inviting. Incorporate these simple tips to style your bedroom like a pro, and help transform your bedroom into a welcoming and relaxing retreat.
You can find all the items you see here in The Home Depot's Home Decor section.
See more bedroom ideas here on The Home Depot Blog.
The post Style Your Bed Like a Pro With These Tips and Tricks appeared first on The Home Depot Blog.