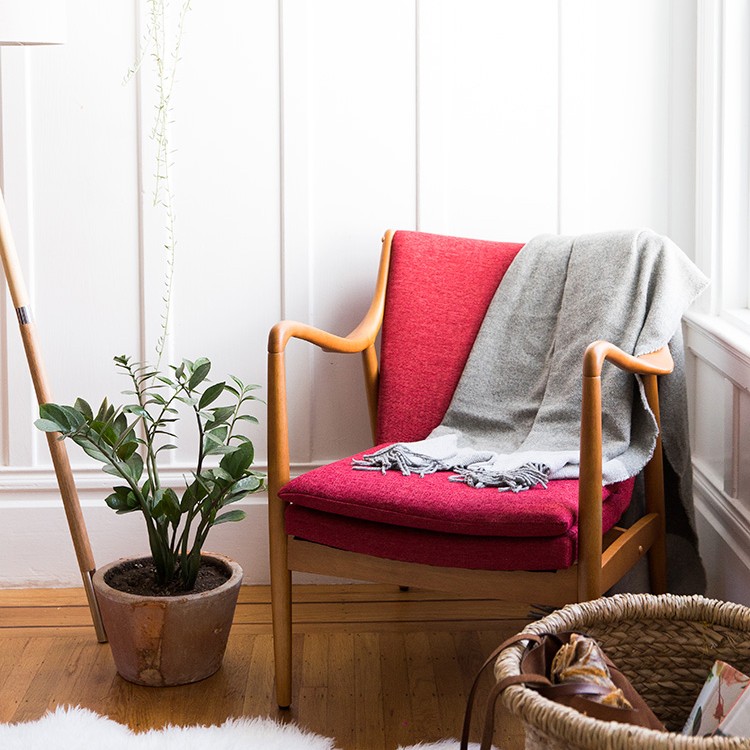 How many ways can you style a bedroom nook with a simple accent chair? With a little creativity, the styling possibilities are infinite. But we surely like the three different looks lifestyle blogger Liz Stanley, of Say Yes, and two of her colleagues came up with.
They each expressed their unique personalities and decor tastes using the same chair, along with a sheepskin rug, a wool throw and other accessories. Take a look at their three ways to style a bedroom nook to inspire ideas for your own special bedroom corner.
Three Ways to Style a Bedroom Nook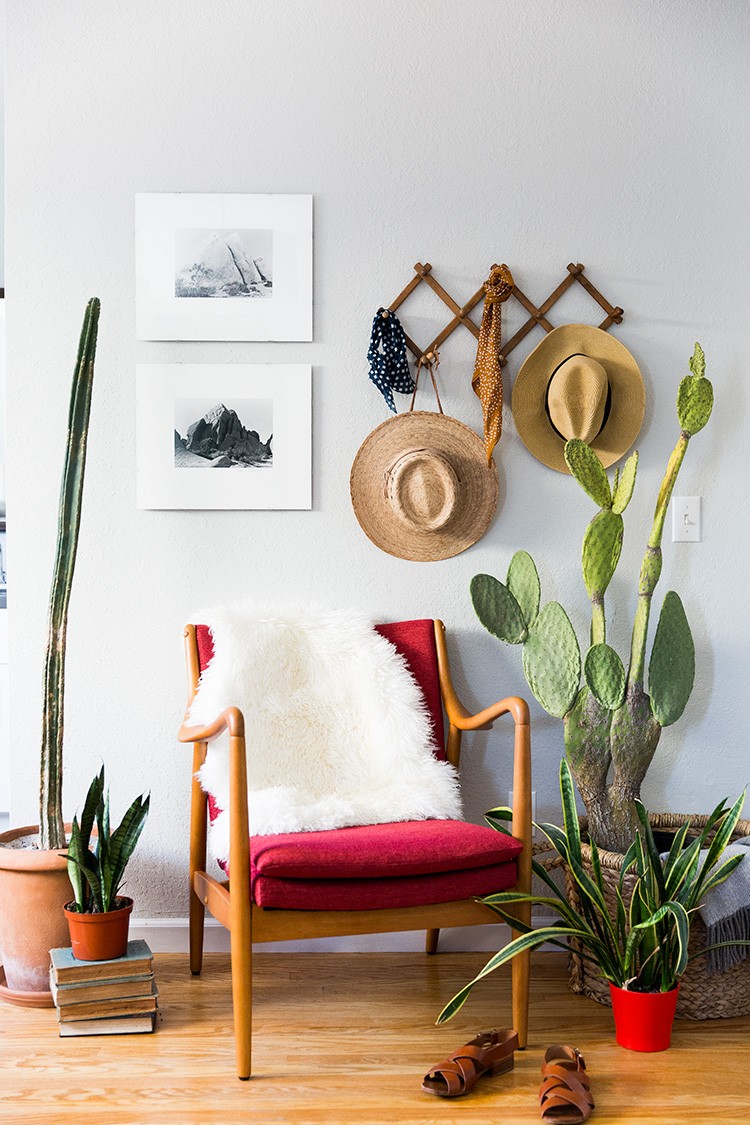 My Say Yes editors, Sarah, Ashley and I picked one Home Depot modern bedroom chair from their brand new decor line (yes! The Home Depot now sells furniture and decor!) and took turns using it to style a bedroom nook in each of our homes.
We chose the Baxton Studio red upholstered accent chair to be the center of our bedroom nooks. It looked cozy and comfortable, but also fresh and modern.
First up was Ashley's bedroom…
Desert Inspired Bedroom Nook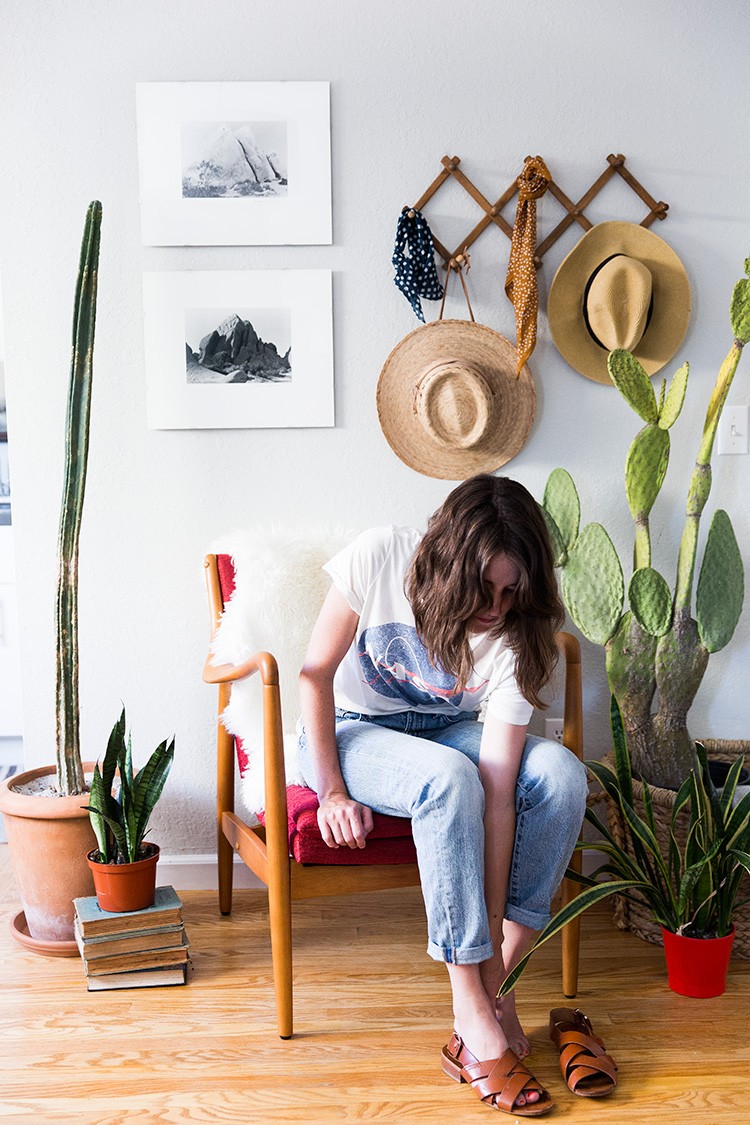 We were really feeling the desert vibe in Ashley's cute cottage home. Along with the red accent chair, we also threw on this great New Zealand sheepskin rug (which is really amazingly soft!), a nice soft hyacinth straw basket for her cactus, another super soft Australian wool throw in grey, and some plants/pots, all from The Home Depot.
Ashley snuggles here in this cozy spot in her bedroom to read a design magazine when the little ones are napping.
Next up is our home in the Oakland Hills…
Modern Bedroom Corner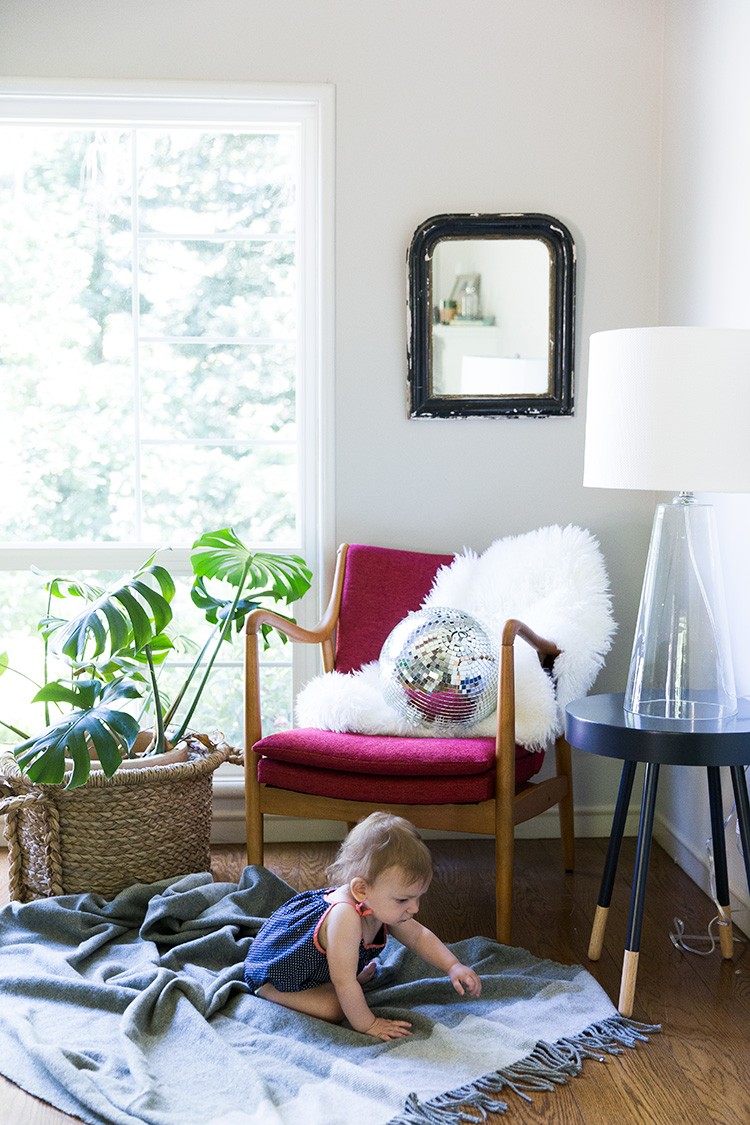 With Dot moving along the floor so much these days, I threw a soft Australian wool throw on the ground beneath the red chair.
We also added this great Kenroy clear glass table lamp. Don't you love the transparency?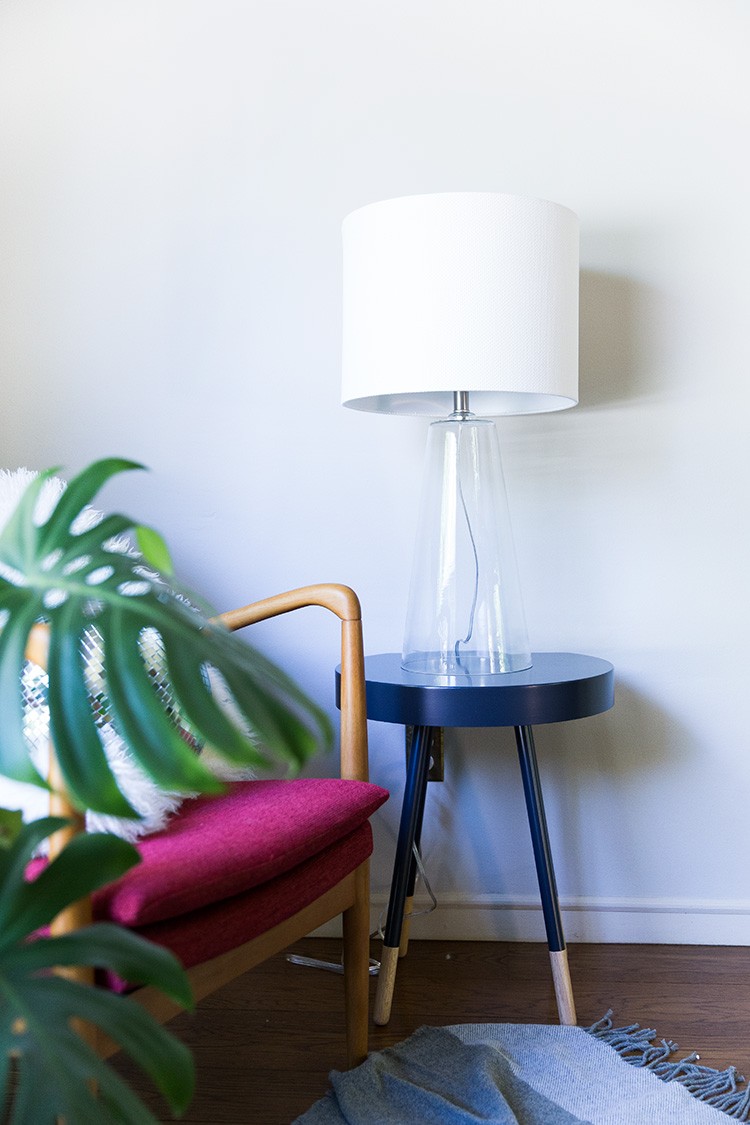 It doesn't make the spot look too busy. Under the table lamp is a great modern little HomeSullivan midnight accent table with wooden detail on the legs. The other side has a great shelf to put a book or magazine. All from the The Home Depot's decor line.
We also put got a big plant from Home Depot and place it in the big straw basket.
Lastly, Sarah's San Francisco Victorian…
A Classic Bedroom Nook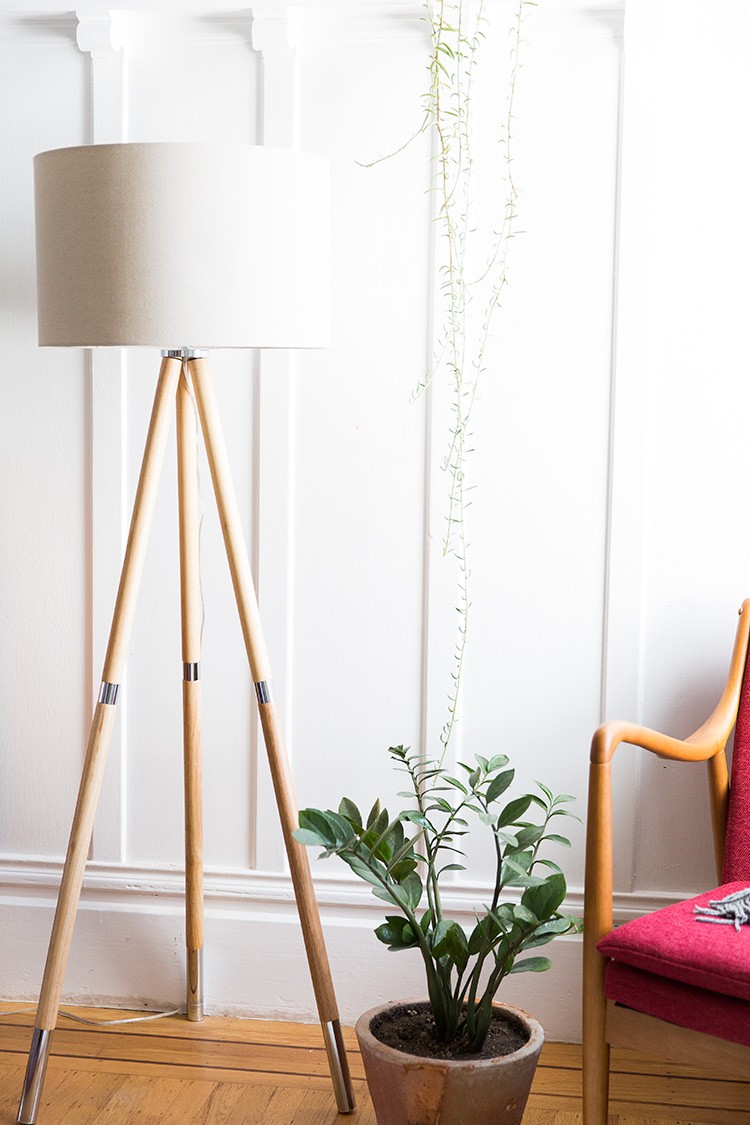 We love all the details in Sarah's San Franciscan Victorian home, and like how the clean, modern pieces looked in there.
In addition to the red chair, we added this gorgeous Kenroy Wood Grain modern floor lamp. Isn't it beautiful?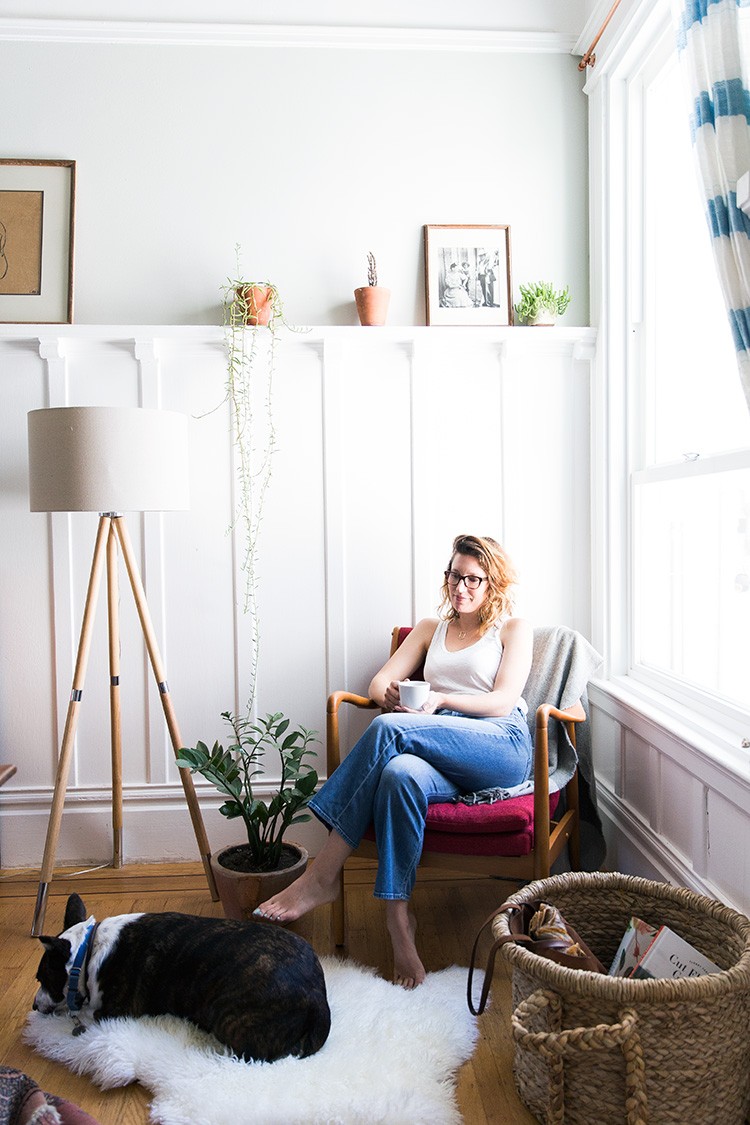 For her sweet pup River, we threw the sheepskin rug on the floor so she could get cozy, and the Australian wool throw went on the chair for a nice place to have her morning coffee when the kids are off at school.
The big straw basket got a break from holding all those plants at Ashley and my home, and used it here for her books, magazines and leather tote.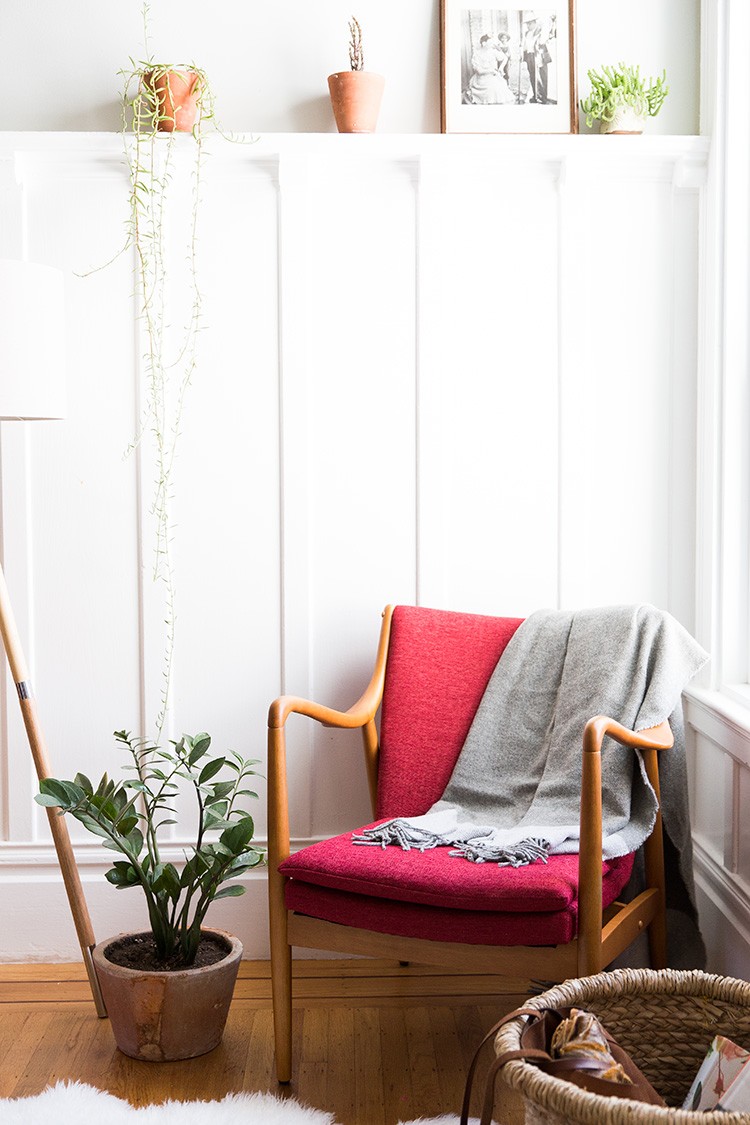 The post Three Ways to Style a Bedroom Nook appeared first on The Home Depot Blog.