(BPT) – If you're a fan of all things canine, you probably look forward to watching The National Dog Show Presented by Purina each year even more than the Thanksgiving meal. First airing in 2001 on NBC to celebrate all dogs, the show has turned rooting for your favorite pups into a Thanksgiving tradition for millions of families nationwide over the past 20 years.
More than 1,700 dogs representing nearly 200 breeds competed for Best in Show honors, including three breeds that are newly recognized by the American Kennel Club for this year's competition: the Mudi, Russian Toy and Bracco Italiano. How do all these dogs stay in great shape for this level of competition? Not only do they participate in years of training with their handlers, but many of the dogs who compete and win at The National Dog Show are fueled by Purina Pro Plan.
Here are some of the highlights of this year's National Dog Show:
1. Cheer on the best in show. This year's greatest honor, 'Best in Show,' went to Winston, the three-year-old French Bulldog from Bixby, Oklahoma. Winston was the Reserve Best in Show winner at the 2022 Westminster Kennel Club Dog Show. While his handler is Perry Payson, his owners include Sandy Fox, Sandy's grandson, Morgan Fox, a professional football player, along with Alexandra Vorbeck, Alex Geremia, and Felicia Cashin. Winston is the 12th of the last 12 Best in Show champions to be fueled by Purina Pro Plan.
2. Meet the finalists. After the breed and group competitions, seven group winners moved forward to compete in Best in Show. This year's group included Sloane, American Water Spaniel (Sporting Group), Nate, the Treeing Walker Coonhound (Hound Group), Reus, Alaskan Malamute (Working Group), Trouble the American Staffordshire Terrier (Terrier Group), Cooper, the English Toy Spaniel (Toy Group), Winston the French Bulldog (Non-Sporting Group) and River, the German Shepherd (Herding Group). All seven of these winners are Purina Pro Plan-fed dogs.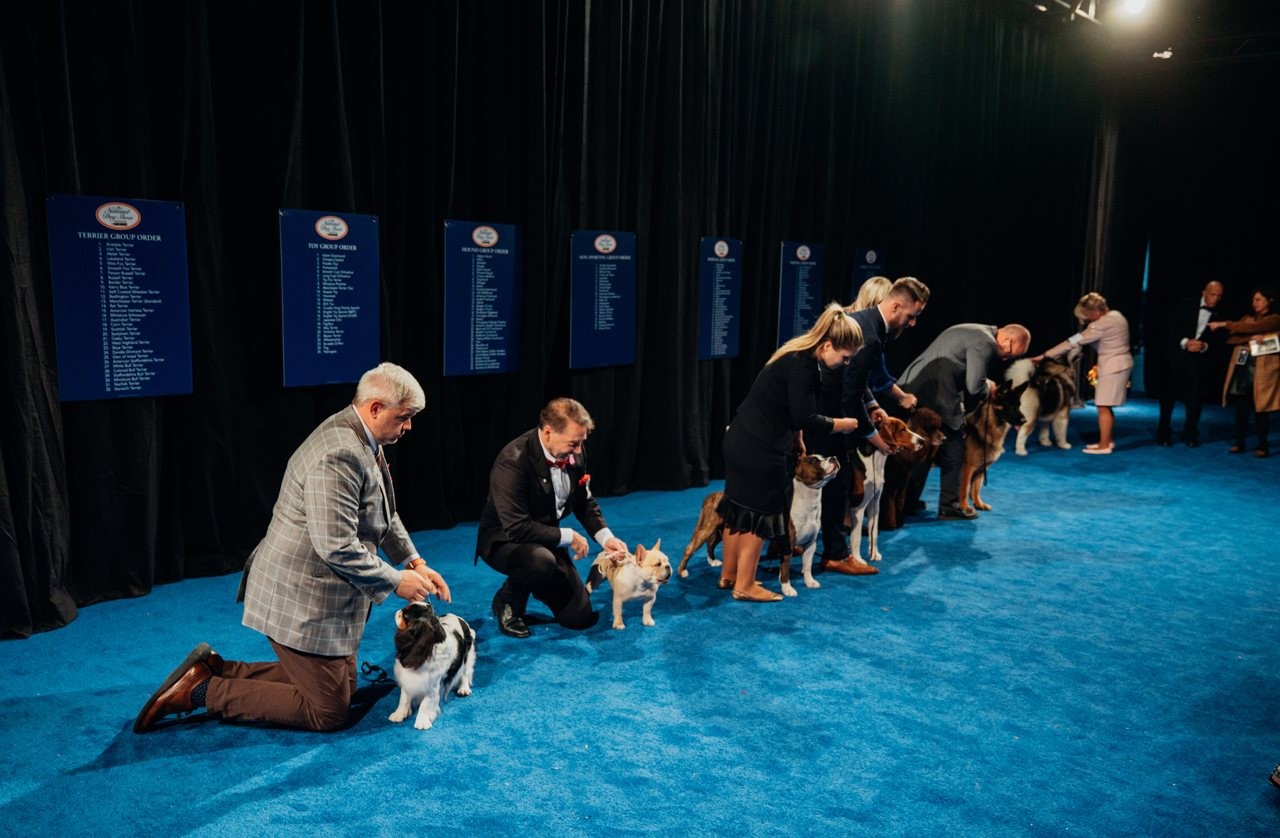 3. Make room for the new breeds. This year's competition included three exciting new dog breeds. The Mudi (pronounced like 'moody') is known as the 'driver dog,' which is an extremely versatile, intelligent, alert and agile all-purpose Hungarian farm dog. The Russian Toy is a small, elegant, lively dog with long legs, fine bones and lean muscles. They are active and cheerful, possessing keen intelligence and a desire to please. The very first dog to be entered into the stud books of the Kennel Club Italiano was the Bracco Italiano, or 'Italian Pointing Dog.' It has a powerful appearance, with lean limbs, well-developed muscles, short coat level and a sculpted head.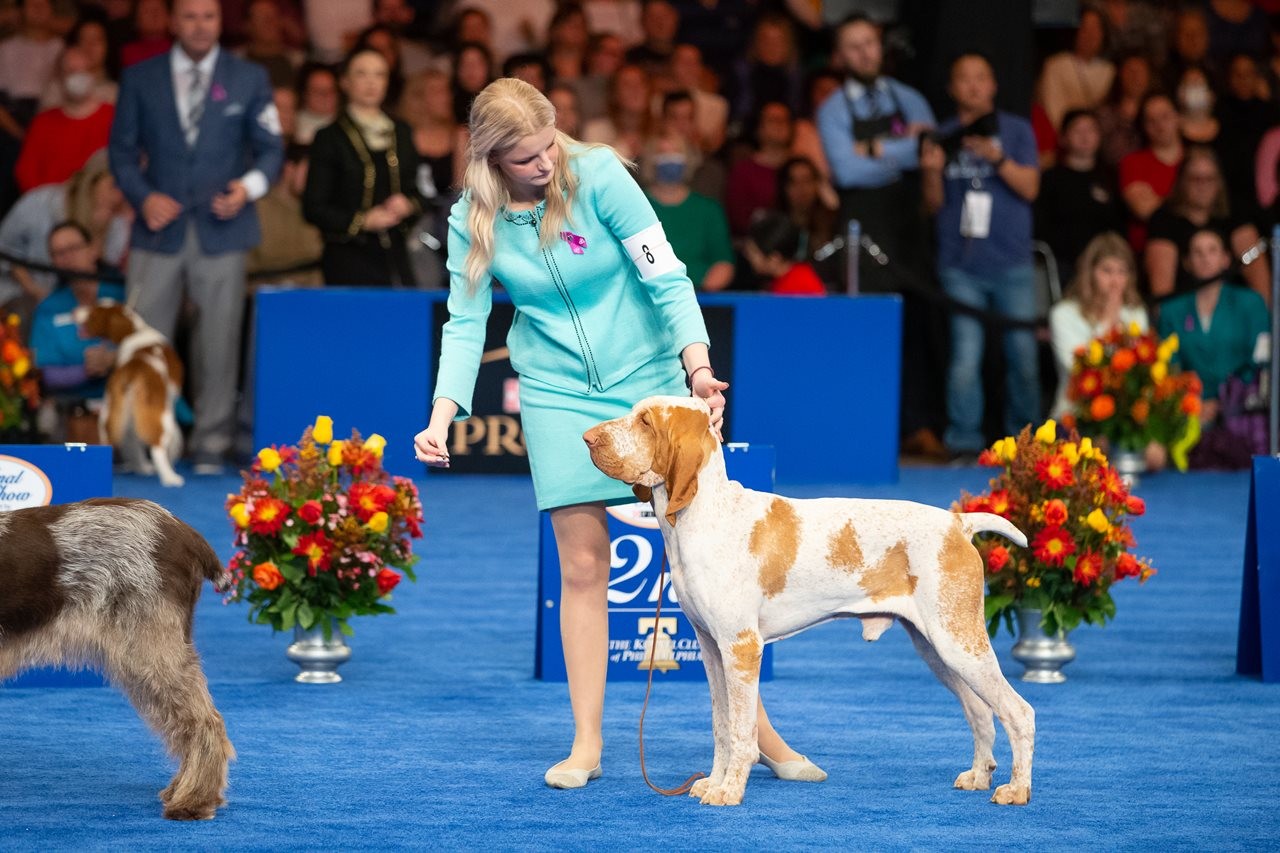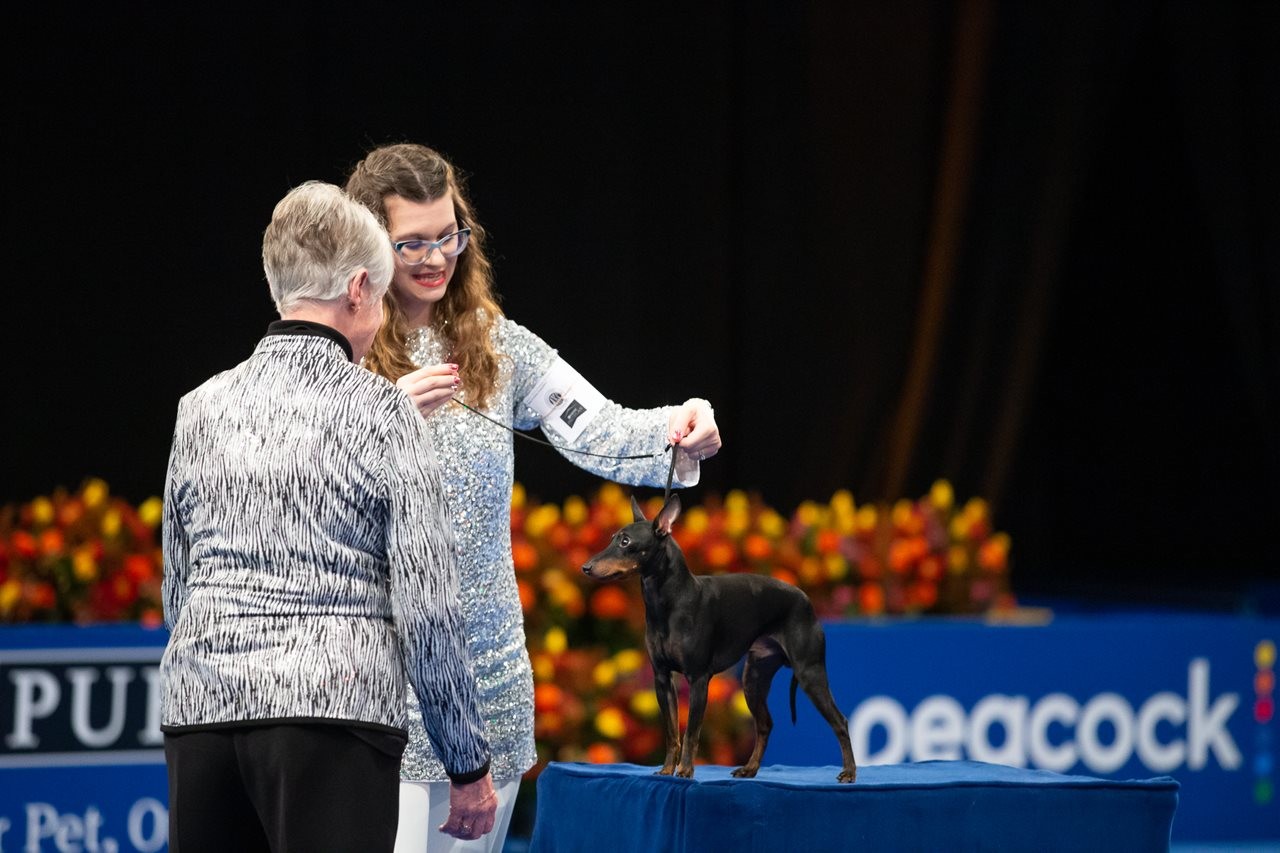 4. Celebrate the bond between dogs and handlers. The bond between Best in Show winner Winston and his handler Perry Payson is easy to see as they prepare to enter the ring together. It's important that every handler has a strong bond with the dog they work with to ensure that the dog feels confident and comfortable in the ring. Learning to observe and appreciate the finely tuned interactions between these elite canines and their experienced handlers is part of the fascination of viewing The National Dog Show every year.
5. Admire the preparation. Genetics, years of careful training and high-quality nutrition are the three most important factors that go into dog show preparation, especially when competing at this elite level. Many of The National Dog Show champions are fueled by Purina Pro Plan, including all of the Best in Show finalists. Purina Pro Plan provides the essential nutrients these dogs need to perform their best, and helps give each dog a healthy, shiny coat and bright eyes.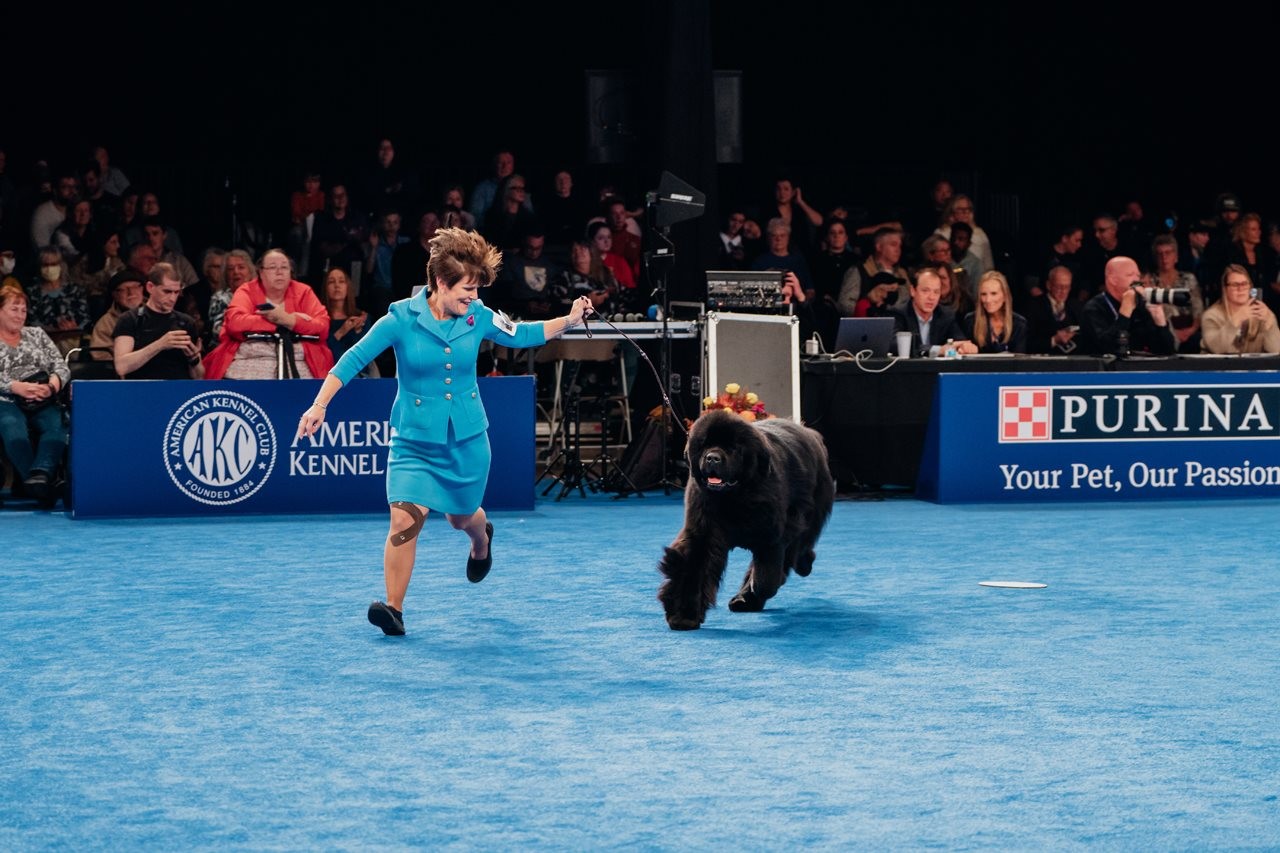 Learn more about your favorite canines in The National Dog Show at Purina.com.