(BPT) – 2023 will reveal a few new outdoor design trends, but two of them — mixed materials and bringing the indoors out — are maintaining their previous popularity into the new year. New trends landscape designers are anticipating include more interest in sustainability, expanding the use of outdoor spaces and maximizing cutting-edge technology.
Growing from the pandemic, interest in outdoor living is now at an all-time high — and the top 2023 trends in outdoor design reflect that continued interest, according to Joe Raboine, director of Residential Hardscapes at Belgard.
Supporting sustainability
Caring for the environment is an increasing priority for homeowners, especially those who love the outdoors and want to ensure the environment is preserved for future generations to enjoy.
"Homeowners are asking designers to create spaces inspired by nature that also help conserve it," said Raboine. "This can mean choosing long-lasting materials for hardscaping, finding products made from recycled materials and/or using permeable pavers to help reduce water runoff."
Extending indoor spaces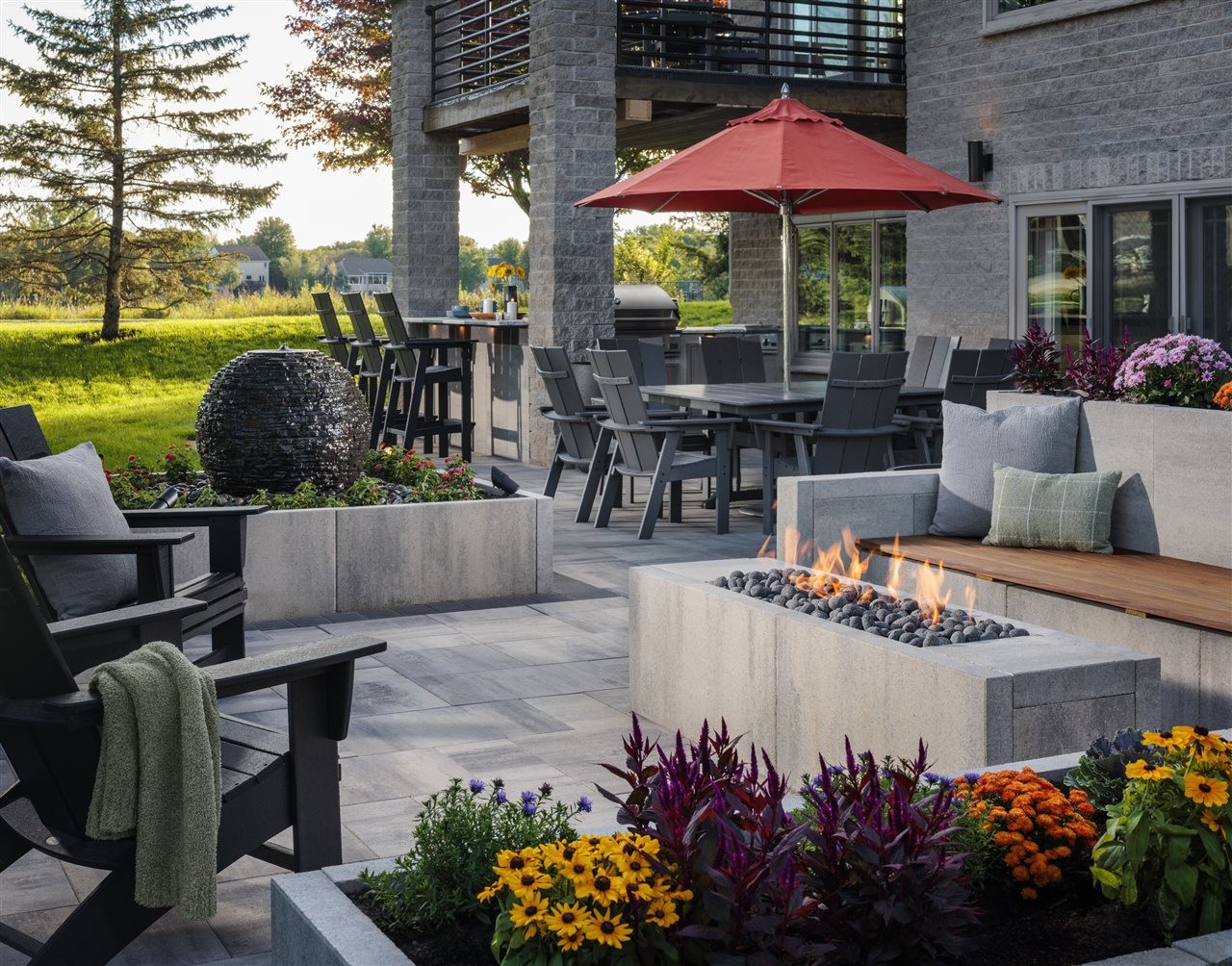 Bringing the indoors out is hardly new, but as more homeowners view outdoor spaces as extensions of their home, the trend is definitely here to stay. Creating outdoor spaces that reflect your lifestyle and design aesthetic is not only a goal for larger homes and lots, but also for smaller lots needing more privacy. Shade structures like pergolas, shade sails and screen panels offer seclusion as well as protection from the heat, helping outdoor spaces become more private and livable, no matter the size.
Today's homeowners are also equipping spaces with fully operational kitchens, quality outdoor furniture, firepits and games to upgrade their outdoor living experience. The backyard is becoming the go-to spot for fun, with outdoor games including life-size chess, billiards, mini-golf and more.
Exploring color and texture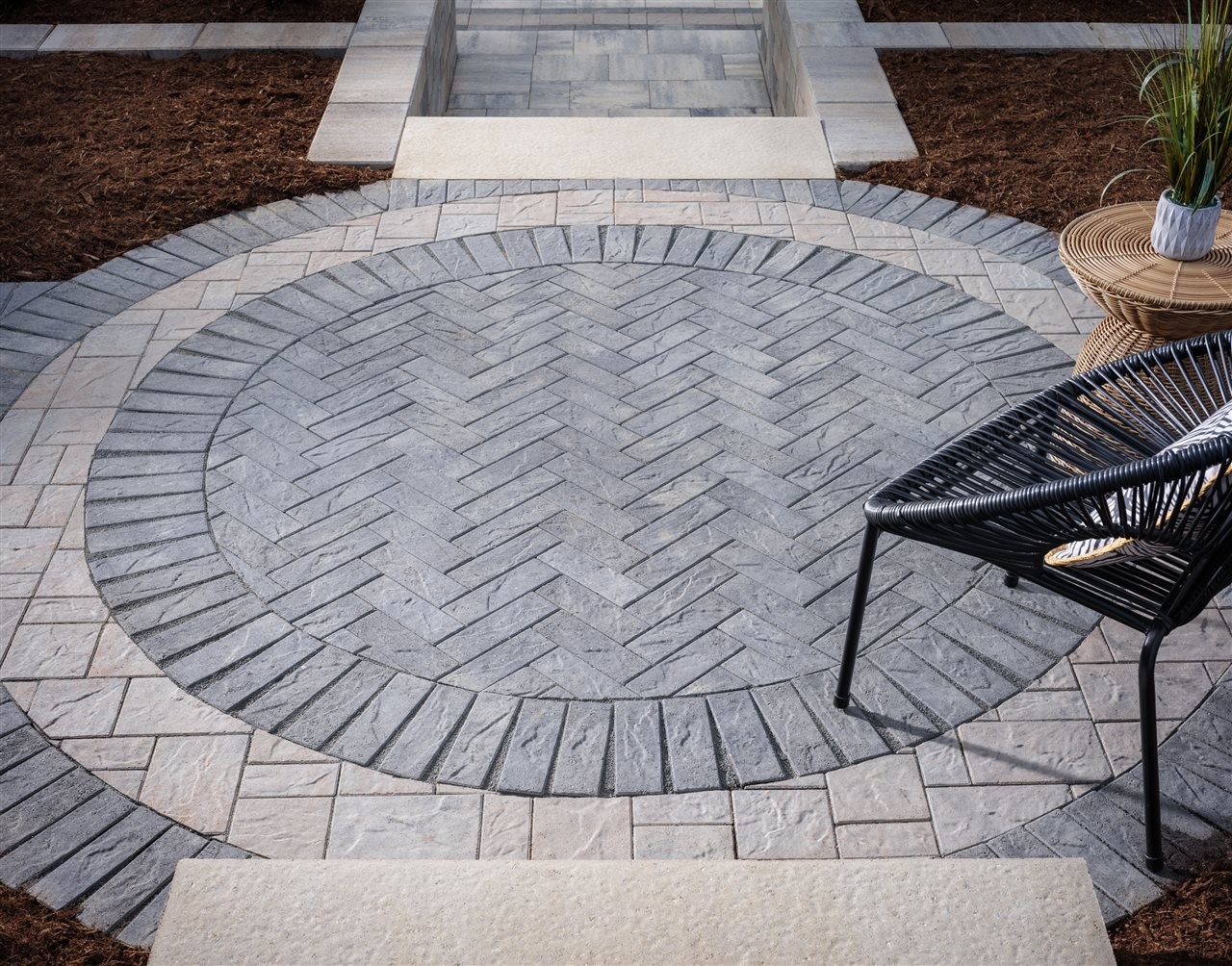 As outdoor spaces become extensions of the home, designers and homeowners see these spaces as more than just a place to host barbecues. Mixing natural materials including wood, stone and plants (as in living walls) with man-made materials like glass and metal creates interesting variety in texture and color that transforms any space into a more attractive environment. Textured pavers are also becoming more popular, such as those that mimic natural stone or textile finishes.
"Homeowners are becoming more adventurous with color and texture," noted Raboine. "While shades of gray are still dominant, warmer tones like browns and tans together with greens are adding depth and dimension."
Patterns can also be created using modular designs, textured pavers and hardscaping features to make any outdoor space both calming and energizing. Outdoor lighting provides more visual interest to your space while extending its usable hours — with color-changing lights turning any patio into party central.
Creating multi-purpose spaces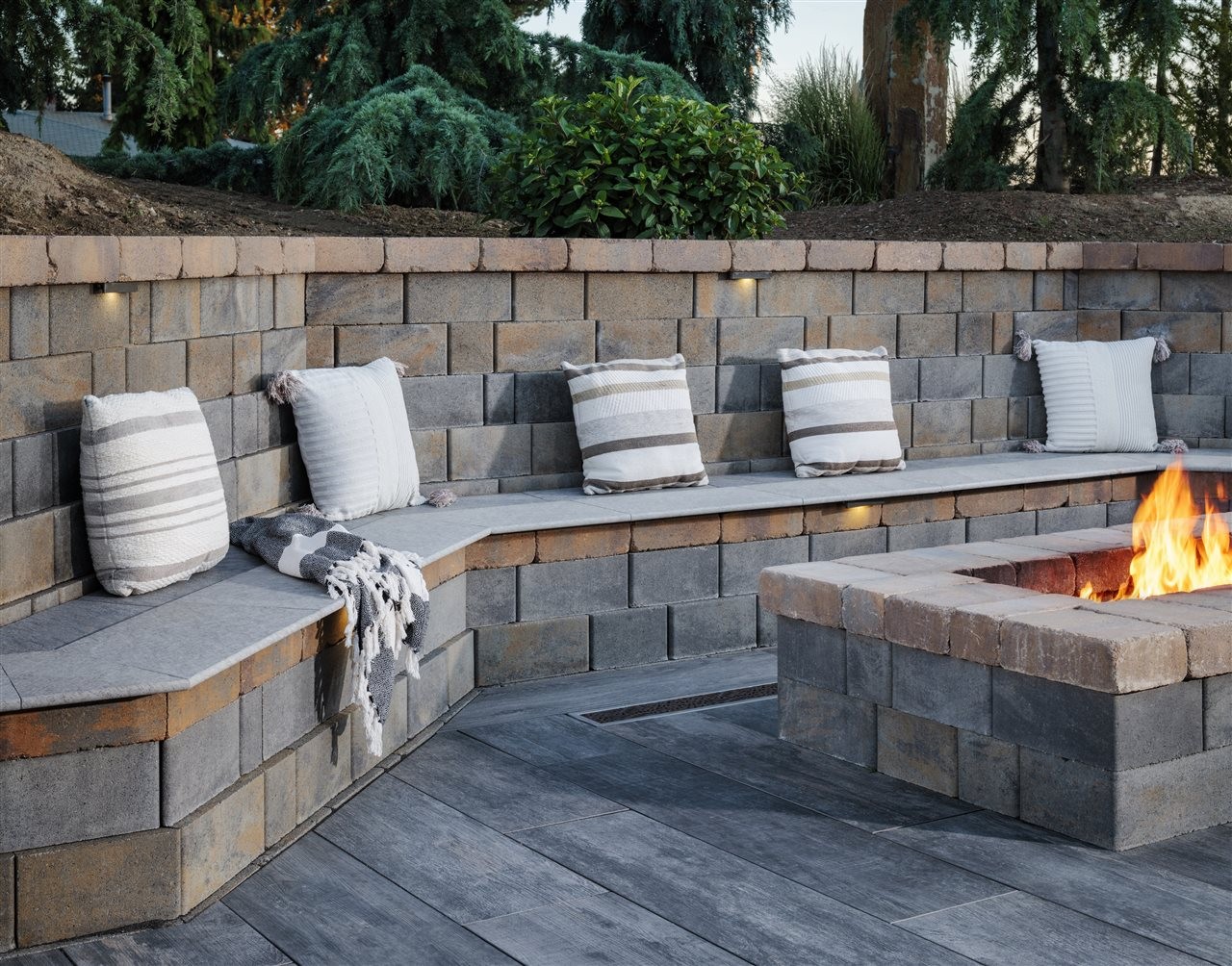 Today's backyards fulfill multiple purposes, with Zen gardens or labyrinths extending off traditional patios for additional relaxation or meditation areas. Gardening is also resurging, as homeowners are growing herbs, vegetables, fruits and flowers using raised and vertical gardens, small greenhouses or hot boxes.
"You can add built-in seating and benches to create a firepit area or mini theater," Raboine added. "These can be beautiful spots for resting or entertaining, plus a practical dining area for your family."
Optimizing technology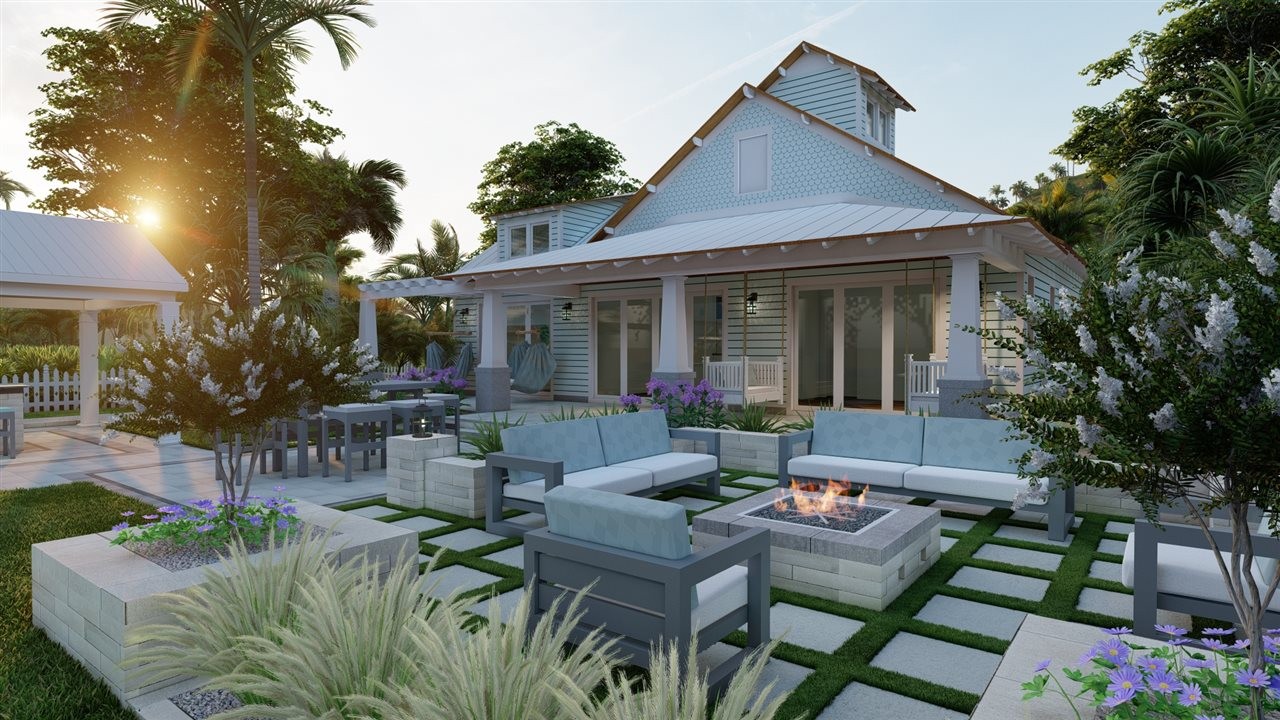 With mixed-use spaces becoming more complex, using augmented reality (AR) can streamline the design process for homeowners and contractors alike. AR technology allows homeowners to see small details in design down to plants, shadows and even animations. Today's technology helps manage the growing popularity of outdoor living, with AR and mixed reality letting designers and homeowners visualize and communicate their plans.
Belgard Rooms' newest feature uses AR so homeowners and contractors can view a templated outdoor design plan in their backyard, offering a better visual representation of how their yard can look. Homeowners select their AR plans and drop them into their outdoor space to view, walk through and scale the templated outdoor rooms, bringing the plan to life in their own backyards. Homeowners can test various rooms, features and styles, helping them bring their vision to life. Currently, 32 AR Rooms can be viewed on any device.
"AR Rooms help turn dreams into reality through a seamless design process," explained Raboine. "Homeowners and landscape professionals have adopted the technology quickly, helping homeowners envision different outdoor living plans — and simplifying the design process for any project."
Ready to reimagine your outdoor space? Visit Rooms.Belgard.com/ar-rooms.