Jocie Hagan of One Project Closer was able to use some products from The Home Depot to bring her house up to speed and boost curb appeal.
Our 1976 home was begging us to bring it to the twenty-first century and we are thrilled with the result!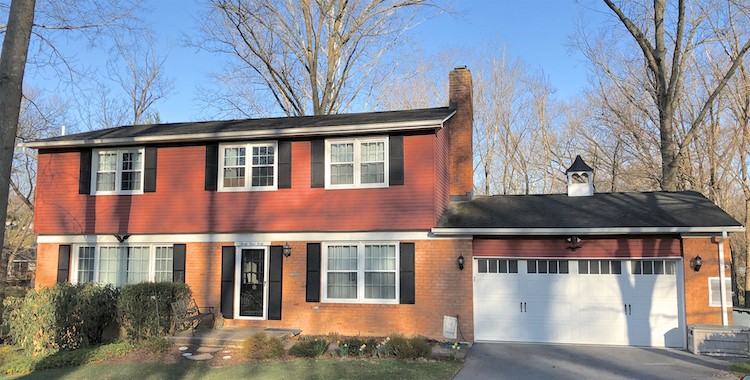 Step One: Roofing + Gutters
Our roof was at the age where leaks were beginning to occur and we wanted to prevent future water damage. We replaced it with a soft black/gray shingle with 6-in white gutters, while getting rid of an old cupola on the roof where water could pool.
Step Two: Paint Brick and Siding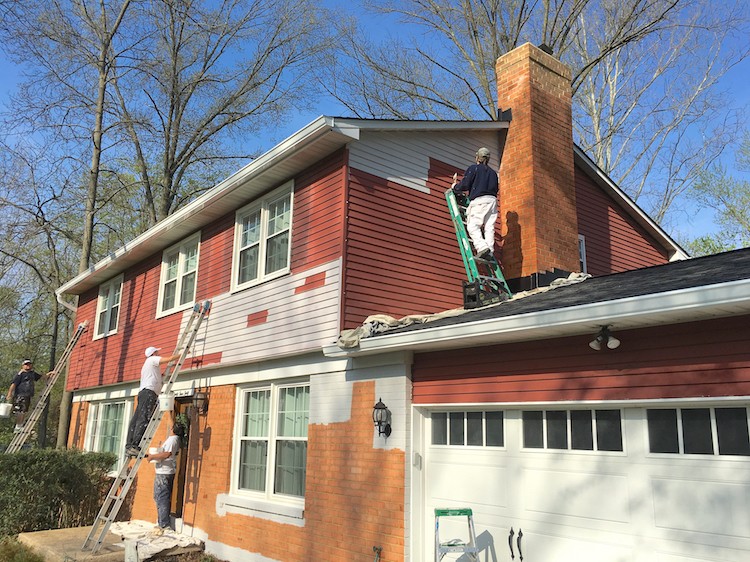 While definitely the stand-out house in our neighborhood, we were ready to say "goodbye" to the red siding and orange brick. Our aluminum siding was in pretty good shape so we decided to paint it. We were ready to have everything power washed, primed, and painted! We used Behr Premium Plus Ultra using my own custom mixed color and I'm in love! When painting a house, paint really matters. We had done some research and found that Behr Ultra was an amazing paint that would stand the test of time. Check the full tutorial here at One Project Closer.
Step Three: Shutters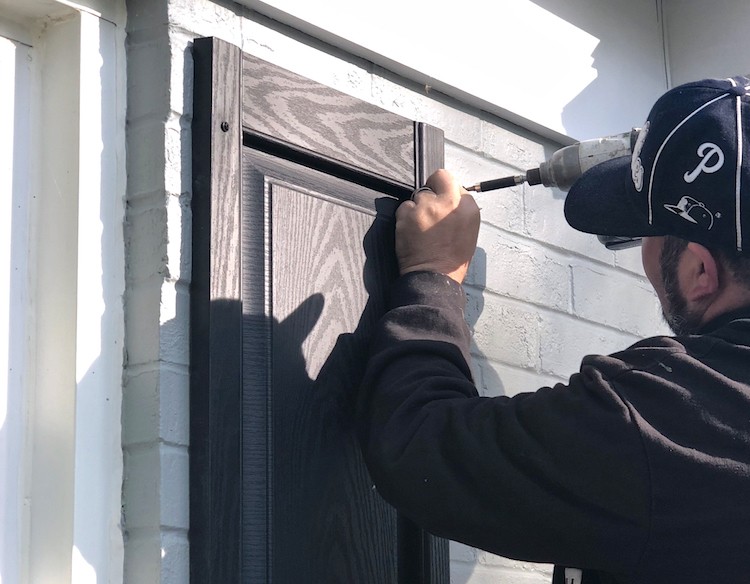 Our old louvered panel shutters weren't in terrible shape. But we were excited to give the house a more updated look with these raised panel shutters.
Step Four: Front Door and Lock
This exterior project actually began with my words "let's get a new front door". It then spiraled out of control from there. Here is the old door and storm door. Not a lot of curb appeal, here!
We ordered a beautiful Fiberglass Feather River Door with 3/4 Lite from The Home Depot and had them do the install. Exterior doors can sometimes be tricky to install so it was the best money we ever spent!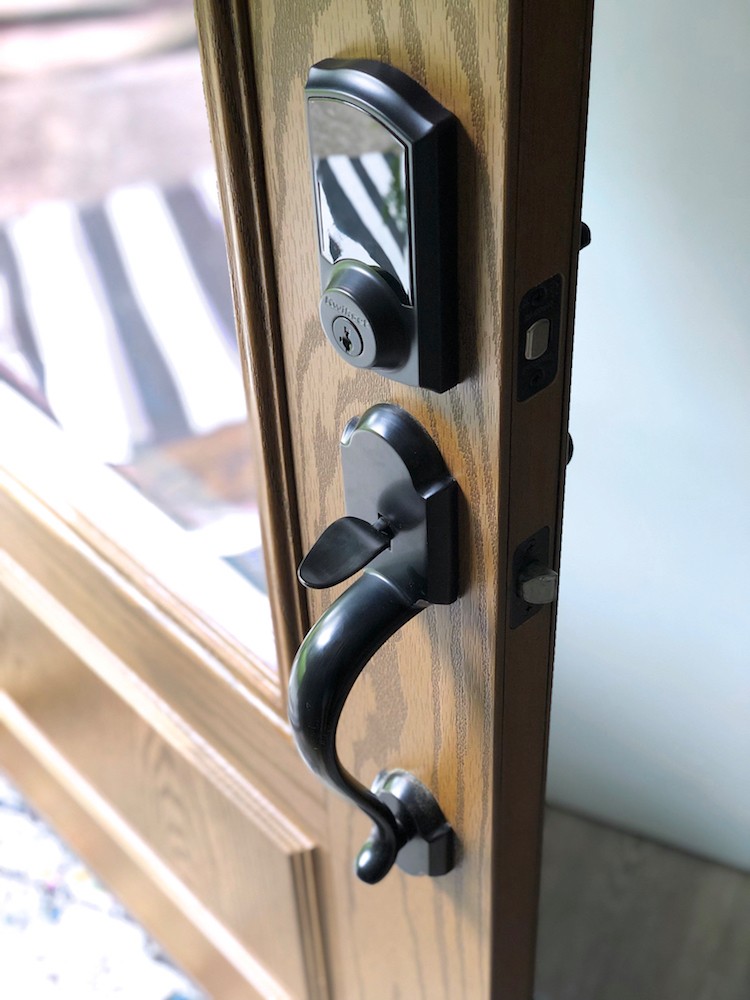 When the door was installed, we also had them install a new SmartKey Touchscreen Deadbolt in Venetian Bronze with a new coordinating handle set.
We also added some Fypon Trim around the outside of the door for added pop!
Step Five: Add Finishing Touches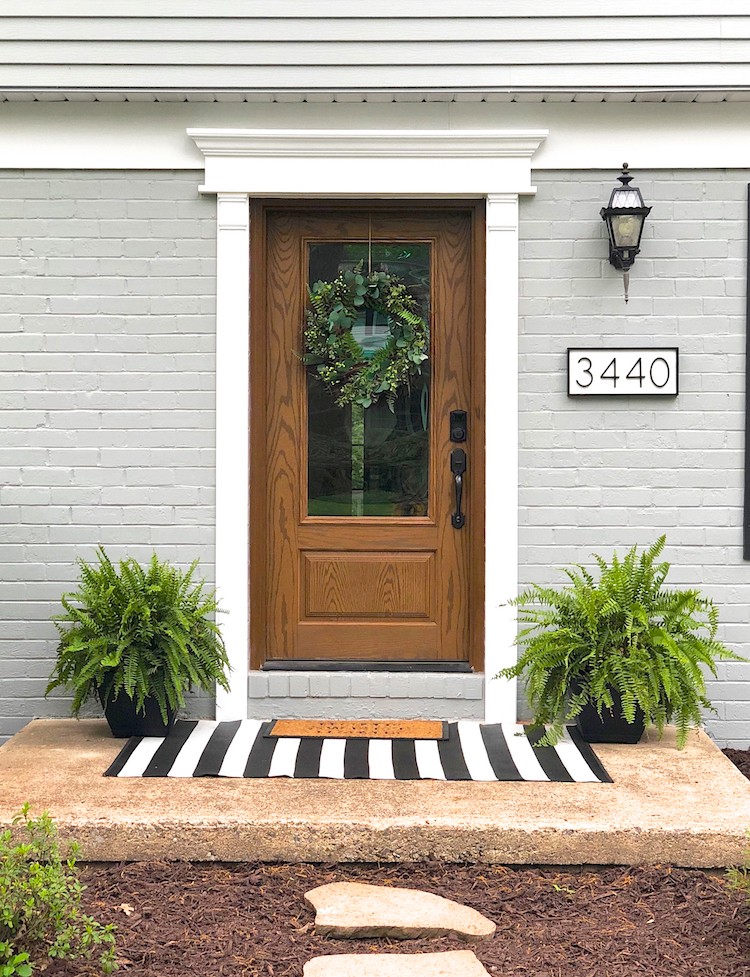 A new door mat, wreath, a few ferns and the exterior makeover was complete! We could not be more happy with our updated two-story colonial that feels like new!
The post Updating Your Two-Story Colonial for More Curb Appeal appeared first on The Home Depot Blog.