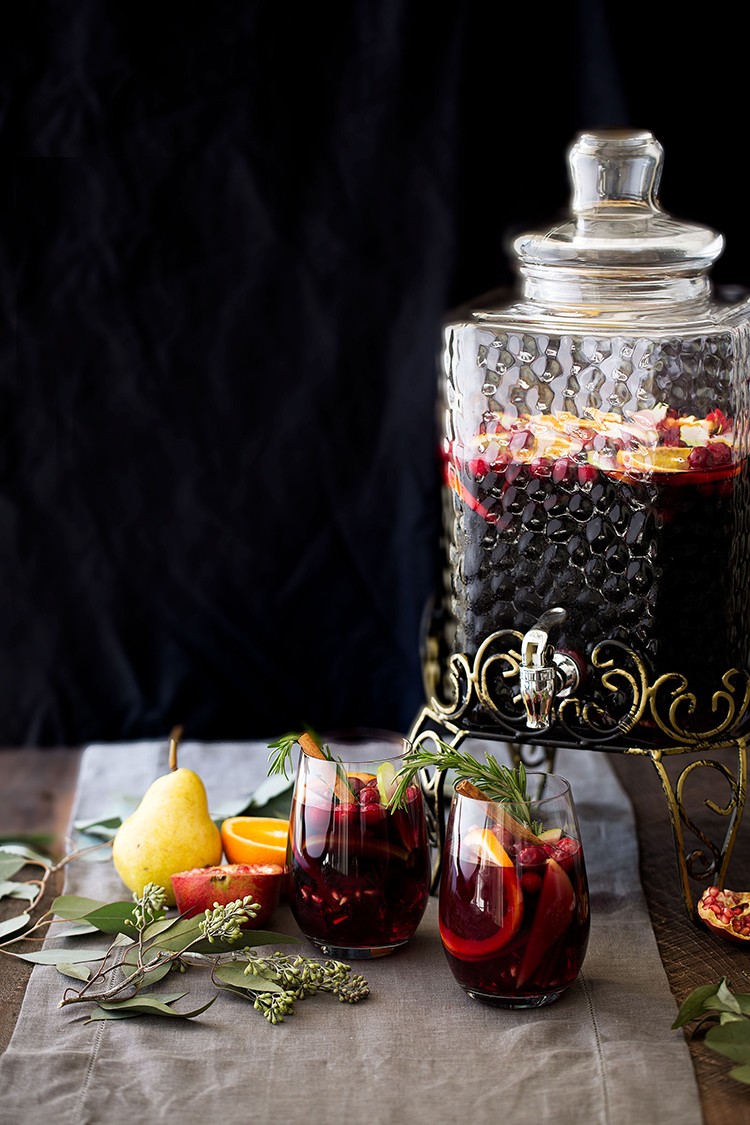 Create the perfect holiday sangria from food blogger Kylie Mazon from Cooking with Cocktail Rings. Follow this simple Winter Red Sangria recipe that's perfect for the holiday season.
Winter Red Sangria Recipe
Sangria is an easy drink to throw together for a party or gathering, particularly since you can make a large batch ahead of time. When I'm playing hostess and running around, I can't always make sure people have drinks at all times as well.
Instead, I fill a large dispenser or carafe with sangria and let people fill up on this fruity punch as needed! Using one with a spout like this dispenser makes for easy refills!
Based on experience, I have found that the most successful parties occur when people have full glasses and full stomachs. While sangria can be served all year round, I like to change the fruit and other accompaniments seasonally.
This cold weather sangria is served with cinnamon sticks, rosemary, apples, pears, and cranberries for a wintery take on the drink.
I like to let the wine, triple sec, brandy, lemon juice and simple syrup marinate as it lets the flavors develop.  Then I keep from adding the fruit until serving so that it doesn't get grainy and soft.
I love to snack on the fruit once I've finished off a glass so I like to keep it fresh. Refrigerating the sangria before serving also keeps it chilled so the cocktail doesn't get watered down when it's served over ice.
The base of this sangria is red wine, and I chose to use Cabernet Sauvignon. Since the wine will be blended with other ingredients, you don't have to use an expensive, nice bottle.
It's still important that you use a wine you would want to drink since it will provide the majority of the flavor.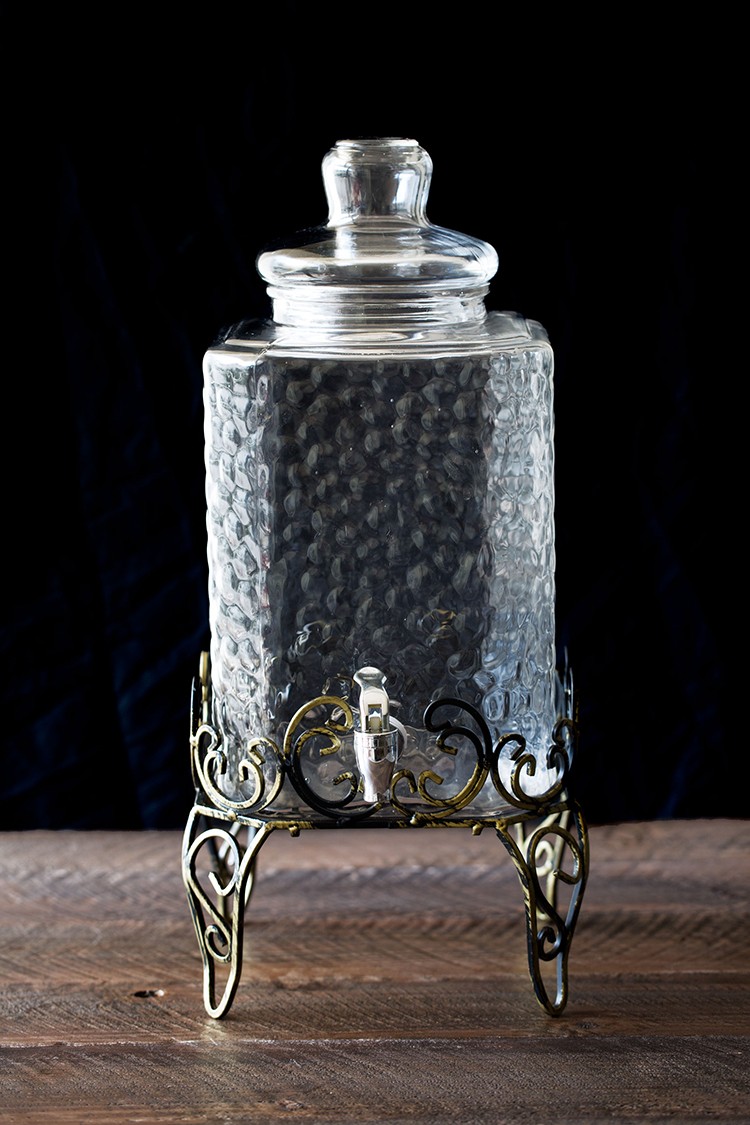 Ingredients
2 (750ml) bottles red wine
4 oz. triple sec
3 oz. brandy
2 oz. fresh lemon juice
½ cup simple syrup*
1 large Granny smith apple, cored and sliced
2 medium pears, cored and sliced
1½ cups fresh cranberries
1 pomegranate, seeds removed
Cinnamon sticks, for garnish
Rosemary sprigs, for garnish
Instructions
In a large carafe or bottle add the wine, triple sec, brandy, lemon juice and simple syrup and stir to combine. Refrigerate until ready to serve, at least two hours.
Then, pour the sangria into glasses and garnish with apples, pears, cranberries, pomegranate seeds, cinnamon sticks and rosemary sprigs.
Serves 6.
*Note: simple syrup can be easily made by bringing equal parts granulated sugar and water to a boil over medium heat until a syrupy consistency is reached.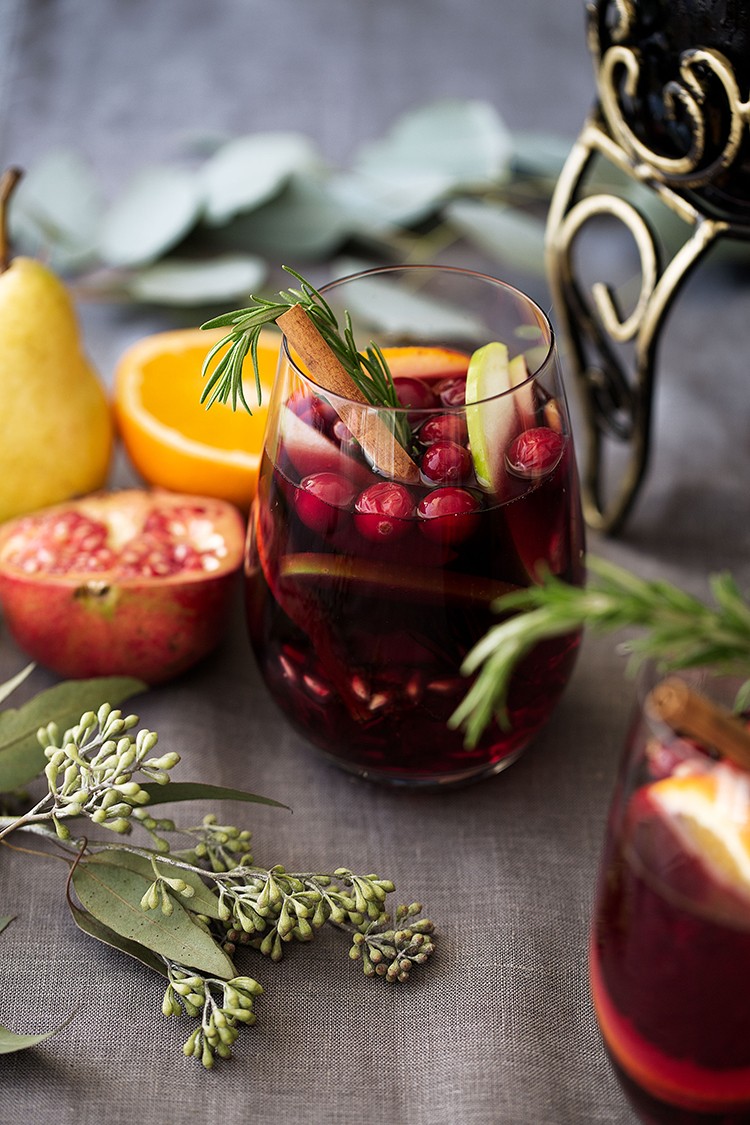 The post Winter Red Sangria Recipe appeared first on The Home Depot Blog.