(BPT) – Have you ever seen images of beautiful homes with wide expanses of open walls, leading out to sun-drenched patios with infinity pools that fade into the bright blue sky, and thought, "I want that"? If so, you're like many people in a growing trend to bring the outside in.
When designing homes, architects often start from the inside out with the focal point of the home, which is commonly the room with the best view and outdoor connection. To maximize this part of the house, it's important to start with the right door to frame the view and maximize the available light into your home. As you can see from these examples, large format sliding glass walls are the perfect way to bring the outside in.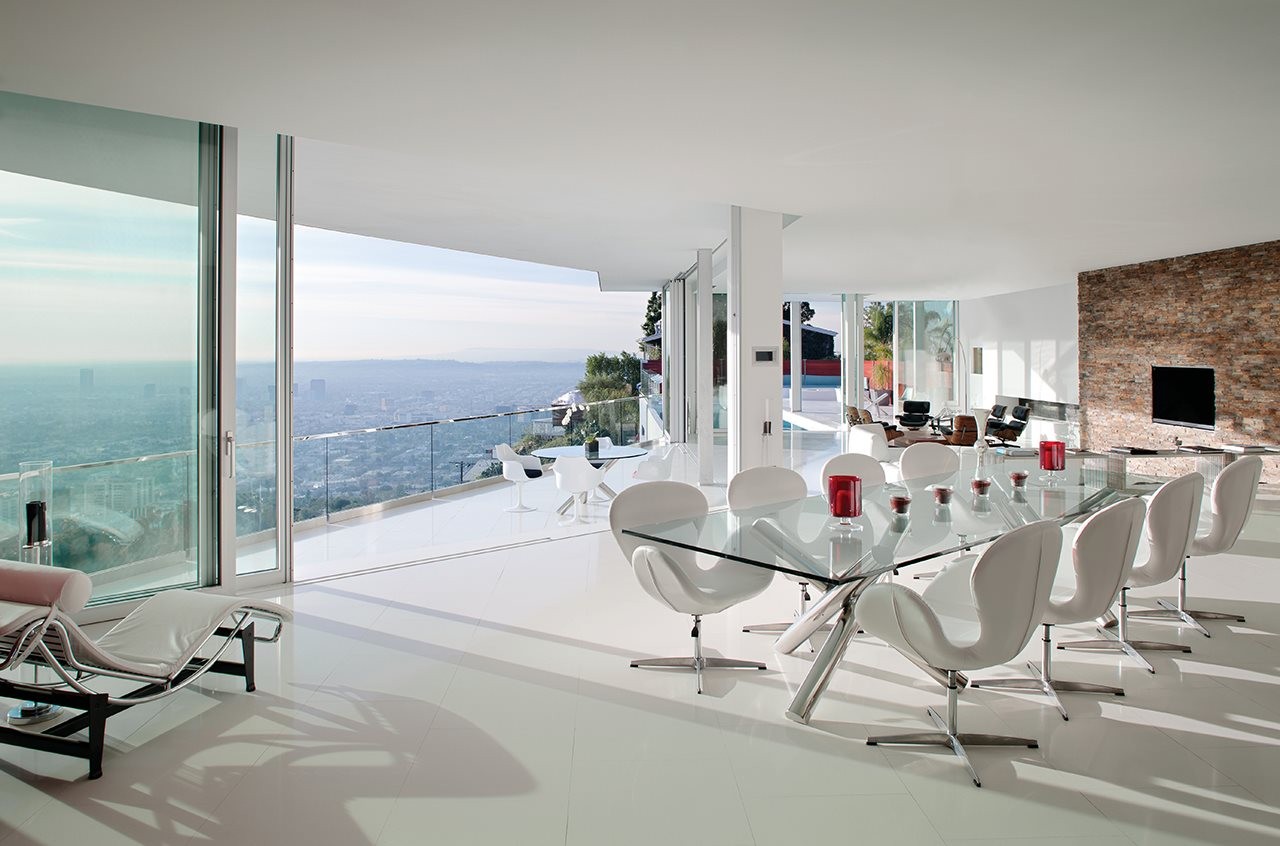 Weiland® aluminum Liftslide doors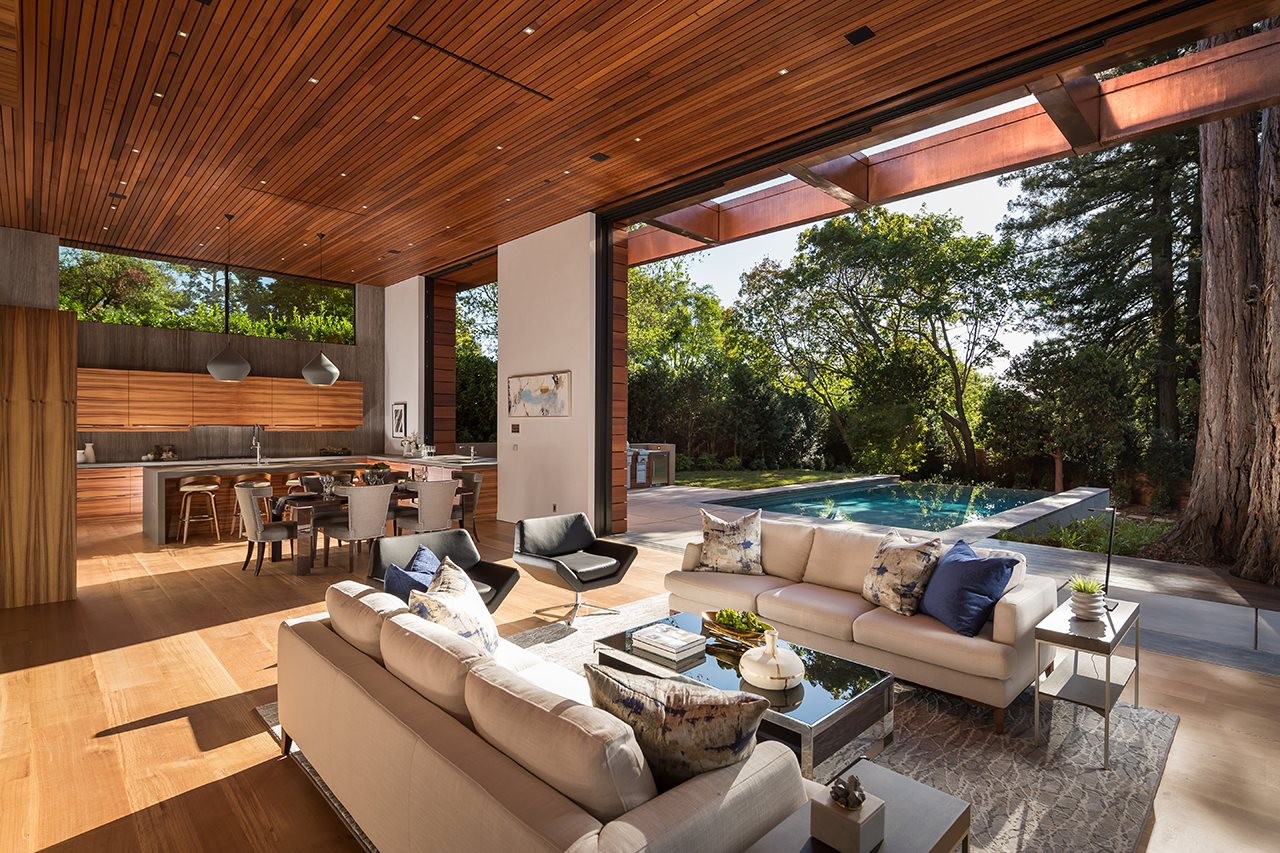 14-foot-tall Weiland® Liftslide doors
Big doors or large-sized sliding glass walls typically demand a higher budget. If you're working on a tighter budget, however, you can create a comparable look for less using regular hinged or gliding patio doors. With options of hinged patio doors in sizes up to 9 feet wide and 10 feet high, and gliding patio doors up to 15 feet, 10 inches wide and 10 feet high, you can get a similar look. Let's look at some options.
Add sidelights to a hinged patio door
By simply adding sidelights of up to 3 feet, 2 inches wide to a hinged patio door, you increase the glass size and therefore the light able to enter the room. Andersen® hinged patio doors go up to 6 feet, 4 inches wide, meaning you have all that space open to the outdoors, plus the extra 3 feet, 2 inches on either side to allow more light in, providing a bright and airy feel.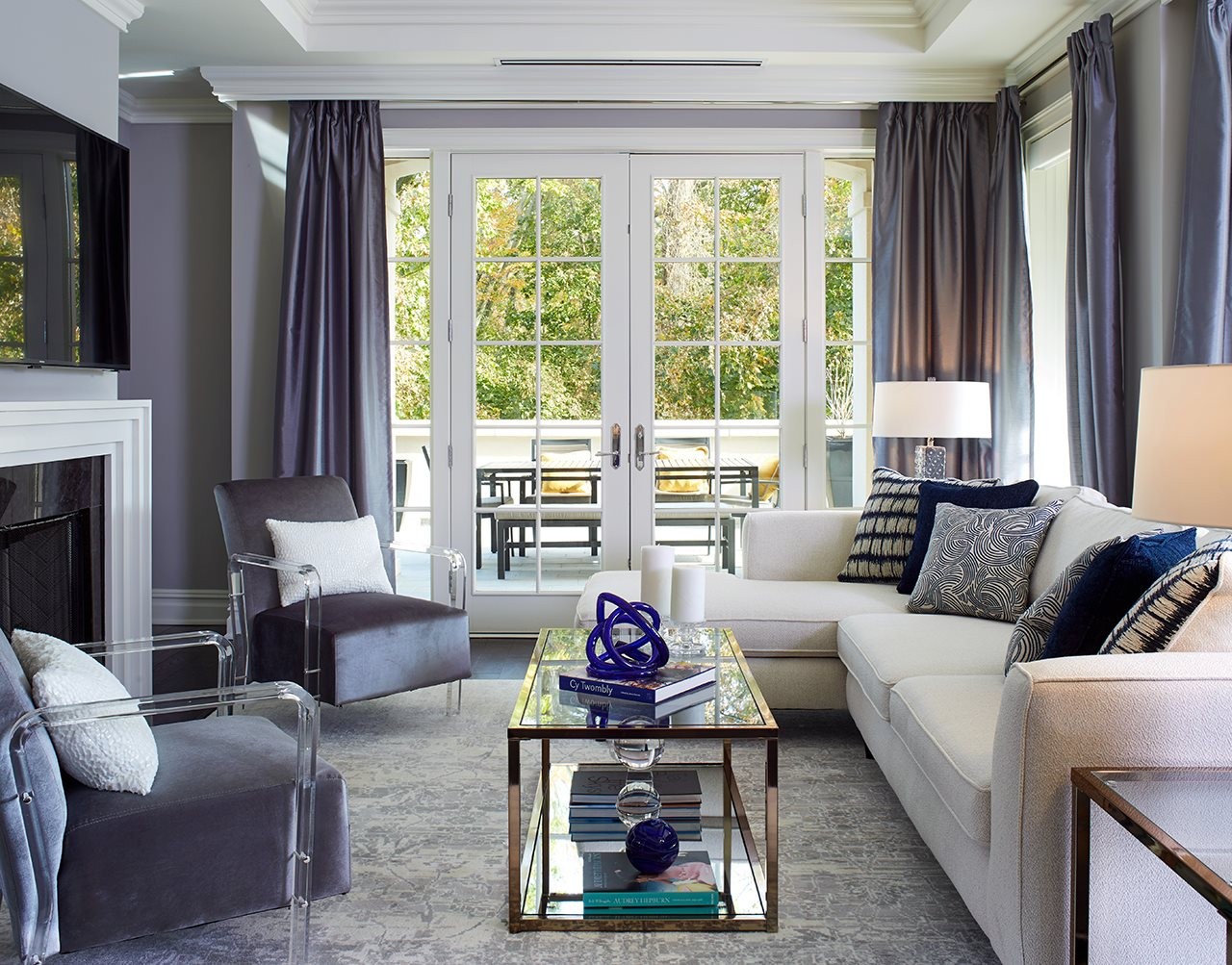 Andersen® E-Series hinged patio doors, with sidelight windows. Painted White interiors; specified equal light grille pattern; Bright Chrome door hardware.
Add a 4-panel gliding door
Another way to maximize light and create great flow from inside to outside is by using a large gliding patio door combination. Andersen offers these in sizes up to 15 feet, 10 inches wide, allowing you to create a huge wall of glass similar to the indoor/outdoor living inspiration images you see everywhere, but on a lower budget. The drawbacks of this are that not all panels slide open. However, on a tight budget, this option gives you the closest look to the indoor/outdoor living style.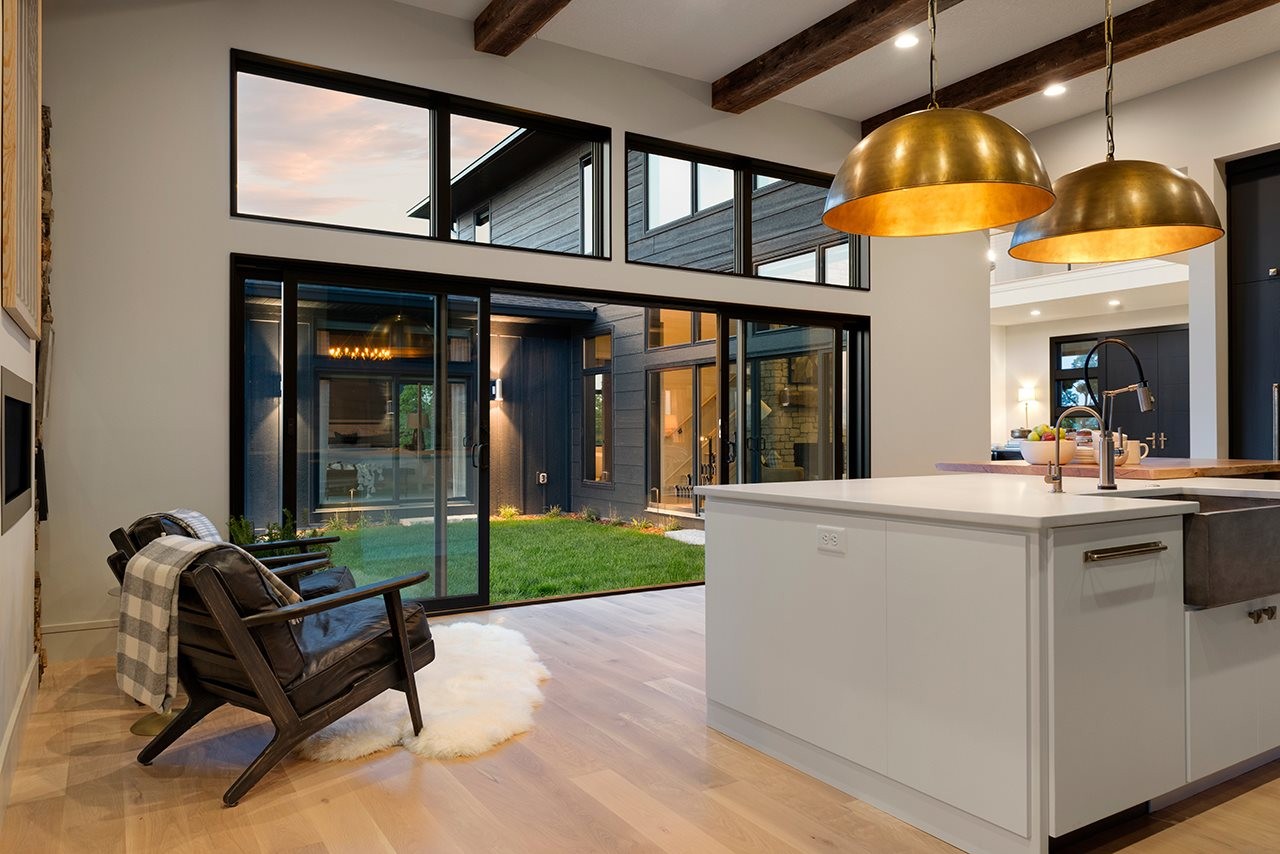 Andersen® 400 Series picture and transom windows; 200 Series Narroline® gliding (bi-parting) patio doors; Black exteriors and interiors.
Add a 4-panel gliding door with picture windows
In this example, the homeowners really maximized the wall of glass look by using a large gliding patio door and adding picture windows on either side to give the effect of a sliding glass wall. This combination would require structural support through headers and vertical supports. Always consult a qualified structural engineer if you're unsure of what can be achieved.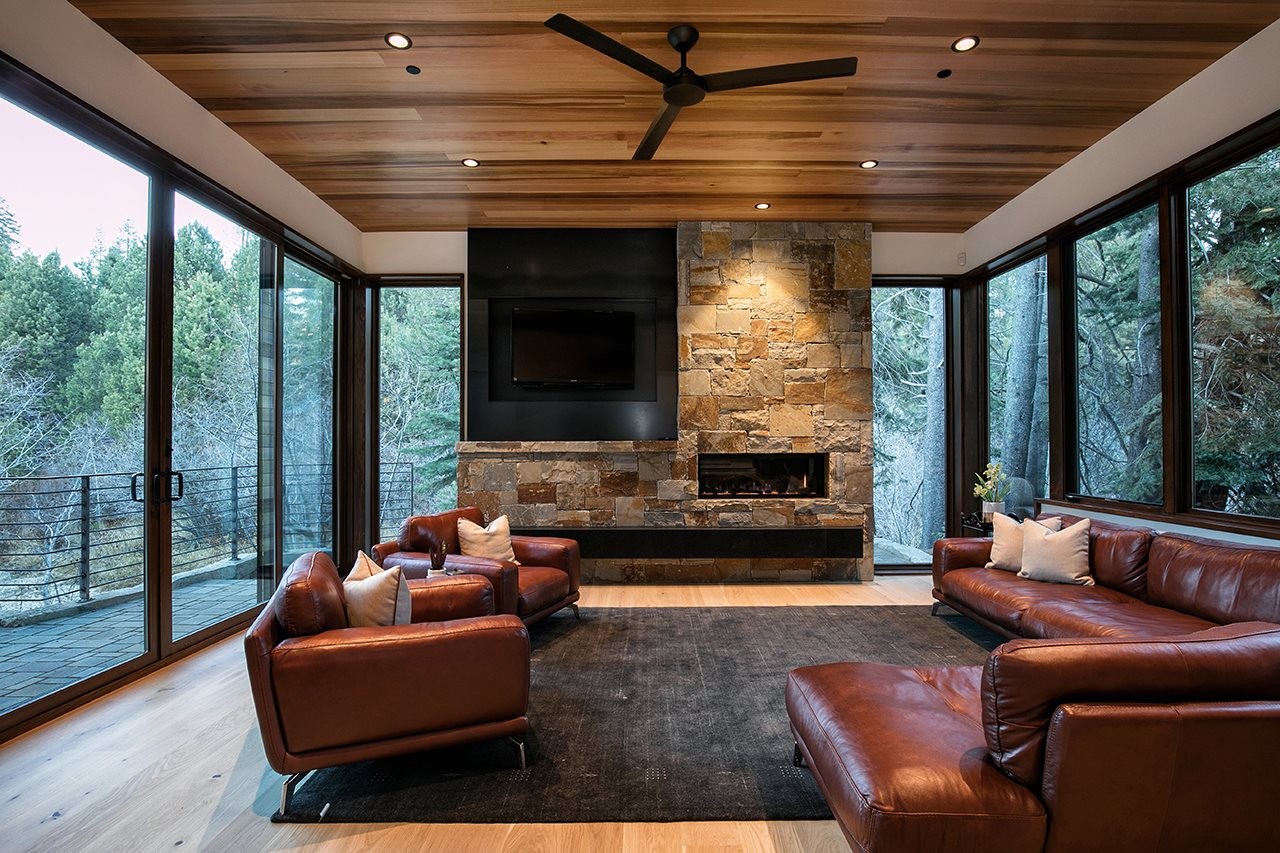 Andersen® E-Series casement and picture windows and gliding patio doors (bi-parting); Pre-finished pine interiors; Black hardware.
Install multiple patio doors
Another great way to increase the flow from inside to outside is simply adding more doors. In this example, the owners added multiple patio doors and windows, allowing more ways to get in and out of the space. You could install them closer together to get even more of that indoor/outdoor living feel.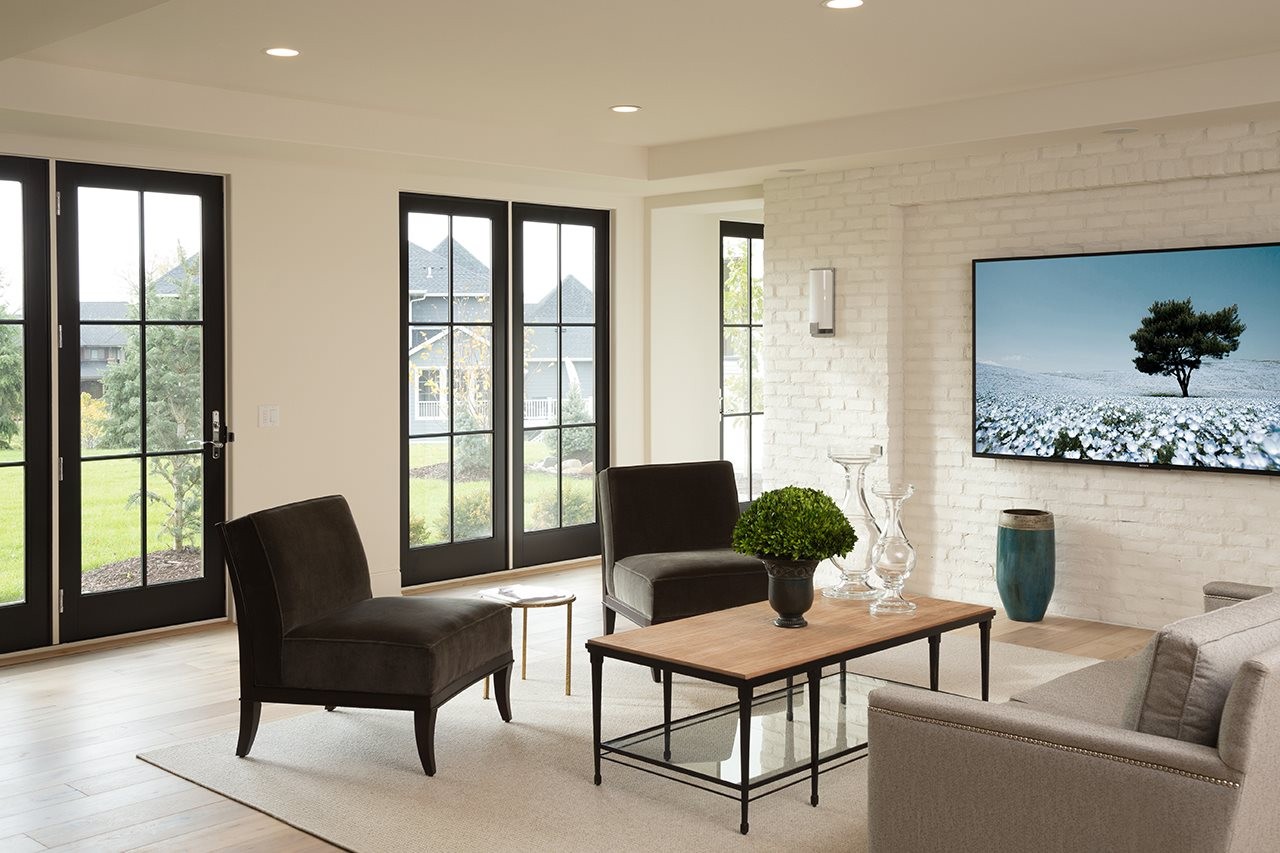 Andersen® A-Series hinged patio doors with specified equal light, full divided light grille pattern in Black prefinished interiors.
There's never been a better time to buy your new patio door than now. When you buy an Andersen patio door from 84 Lumber you can get 10% off all 400 Series windows* using code SUMMER84. So why not create the indoor/outdoor space of your dreams before the summer is out?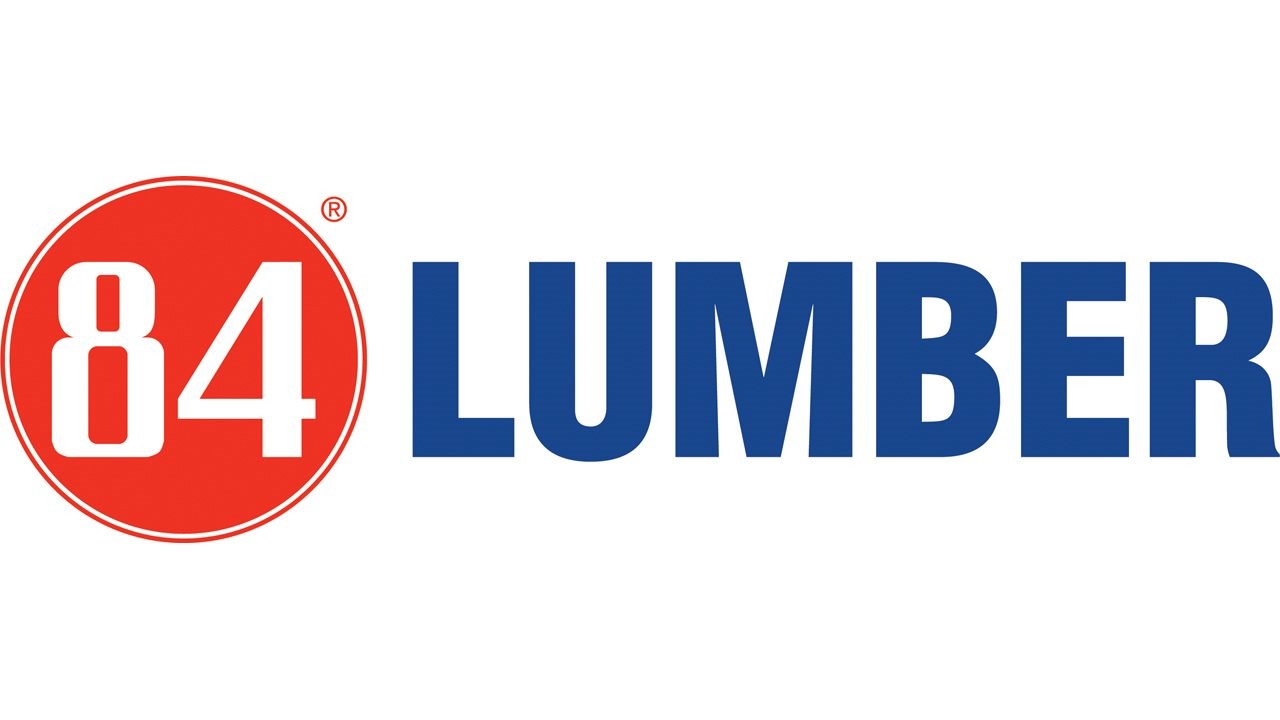 Click here to find out more.
*Offer valid on any Andersen® patio door purchase and any Andersen® 400 Series windows. Minimum order quantities apply. Offer valid July 1, 2019, to Aug. 31, 2019.