Painting the textured surface of a stone fireplace requires a little more planning than your average painting project. But it's not hard if you use a paint sprayer and you know how to prep for the job. We teamed up with Amy Osaba of Amy Osaba Design to show you what to do in this simple guide.
How to Spray Paint a Stone Fireplace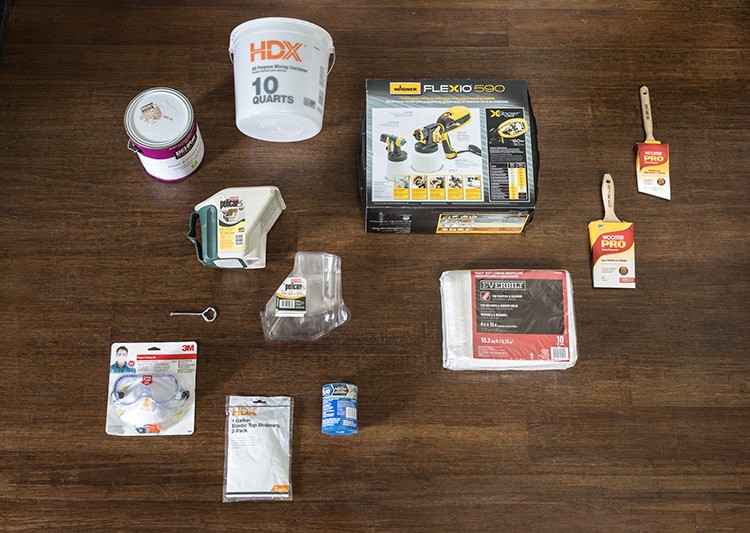 Materials
Pre-taped Painter's Plastic
Drop Cloths
10-qt. Bucket
Elastic Top Strainers
Paint Sprayer (You can rent a paint sprayer from The Home Depot.)
3-in. Angled Brush
Hand Held Paint Pail
Safety goggles and respirator
Step 1: Prep the Room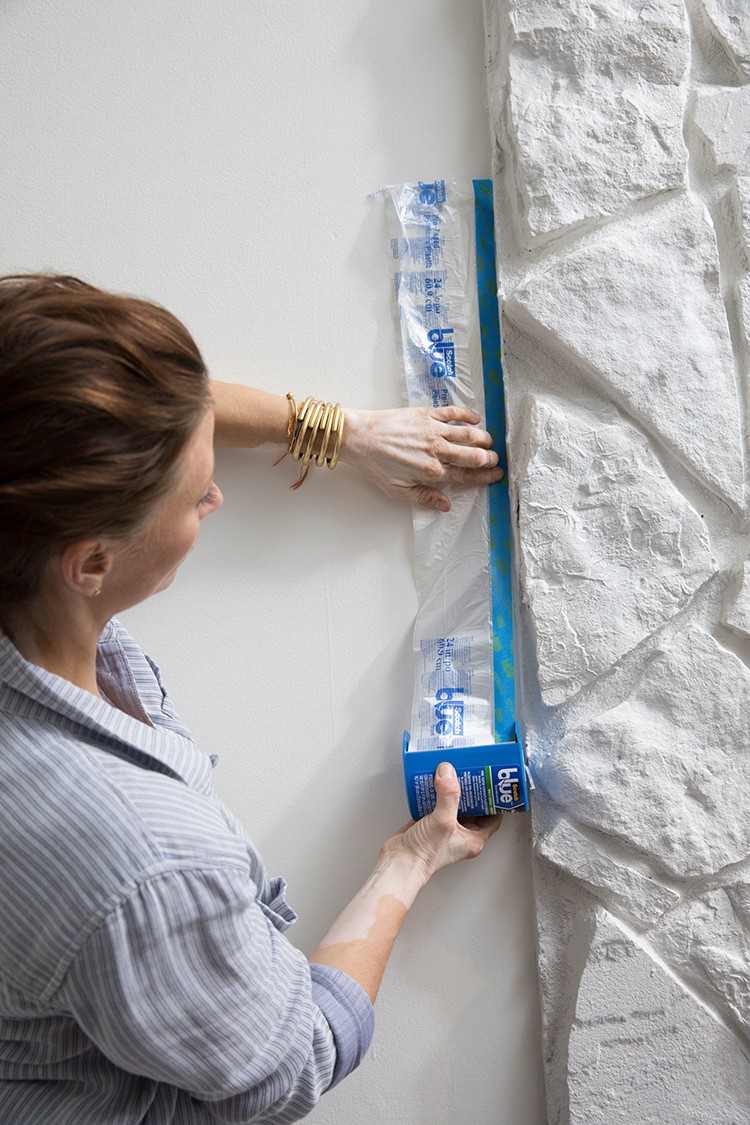 Prep the stone fireplace and the rest of the room for painting. You'll want to tape the edges of the fireplace with the pre-taped painter's plastic to secure wall around the fireplace.
Move furniture away from the fireplace area, and cover your furniture and flooring with drop cloths.
---
Step 2: Paint with the Paint Sprayer
Using an elastic top strainer, pour paint into a bucket and strain before loading it into the spray gun.
Fill the paint sprayer with BEHR paint. Put on your safety goggles and begin spraying about 6-8 inches away from the fireplace stones in horizontal back and forth motions.
This will give fast and easy coverage of the textured surface of your fireplace.
---
Step 3: Paint the Edges and Touch Up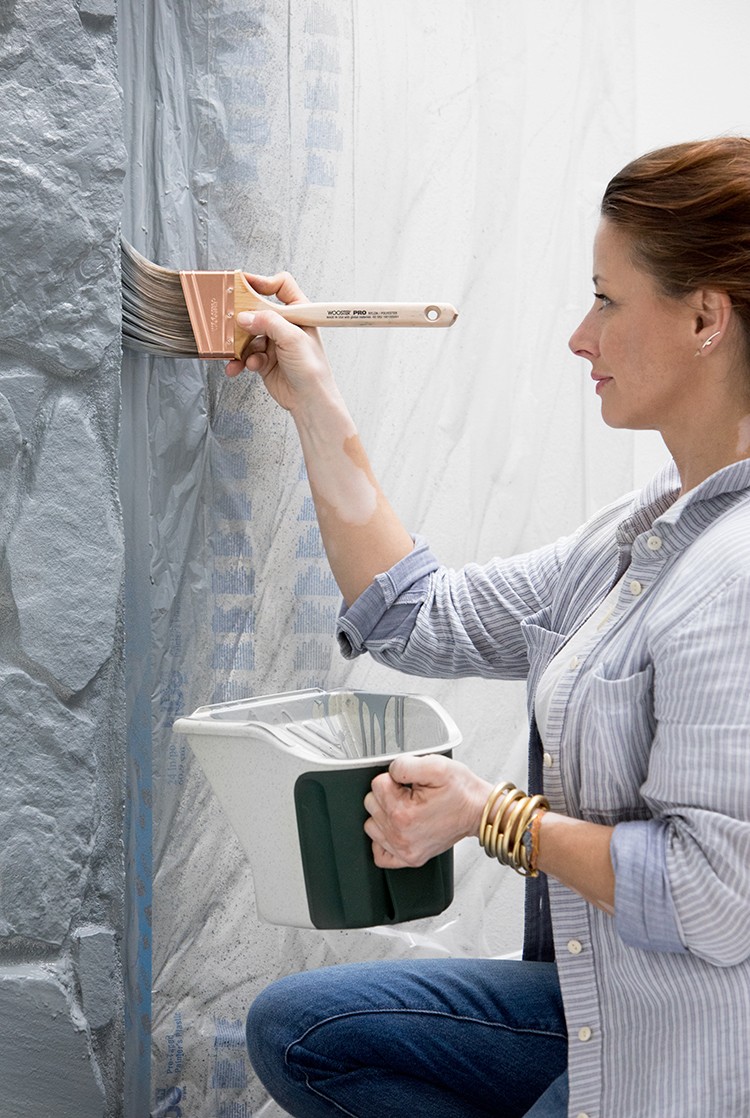 Use your angled brush to paint the trim edges of the fireplace.
Also, touch up any areas of the stone that the paint sprayer might have missed.
And you're done.
You can find everything you need to paint your stone fireplace, or take on any painting project in The Home Depot's paint section.
Watch this video of painting interiors for some valuable painting tips . Follow our All About Paint board on Pinterest for more painting ideas and projects. And check out more DIY projects here on The Home Depot Blog.
The post A Simple Guide to Painting a Stone Fireplace appeared first on The Home Depot Blog.