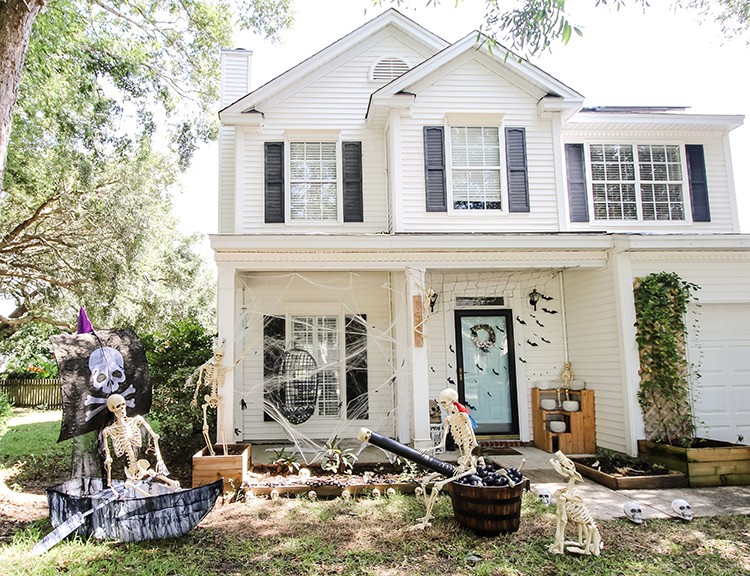 Morgan and Sean of Charleston Crafted went all out for this year's Halloween and Harvest Style Challenge. Follow along to see how they created the perfect pirate-themed skeleton showdown in their front yard.
Creating a Pirate Skeleton Showdown in Your Front Yard
Halloween has to be the most fun holiday of the year. It is a fantastic excuse to be silly and over the top and eat candy! We were so excited to work with the The Home Depot this year to craft a crazy front yard Halloween display.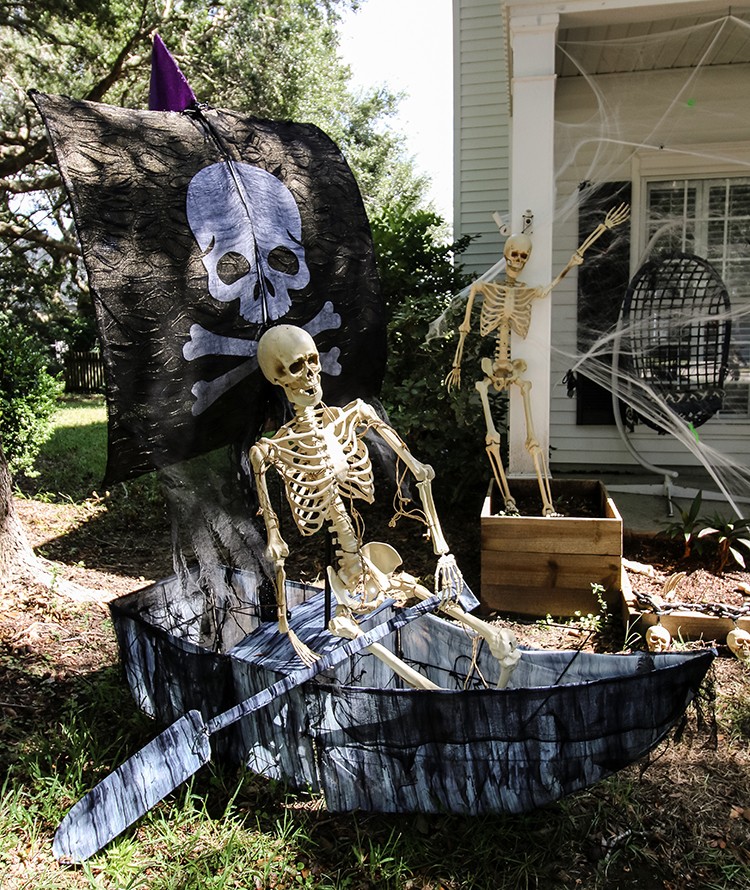 The star of the show is the pirate skeleton. He was just paddling around the yard and had no idea that he was boating straight into a battle zone!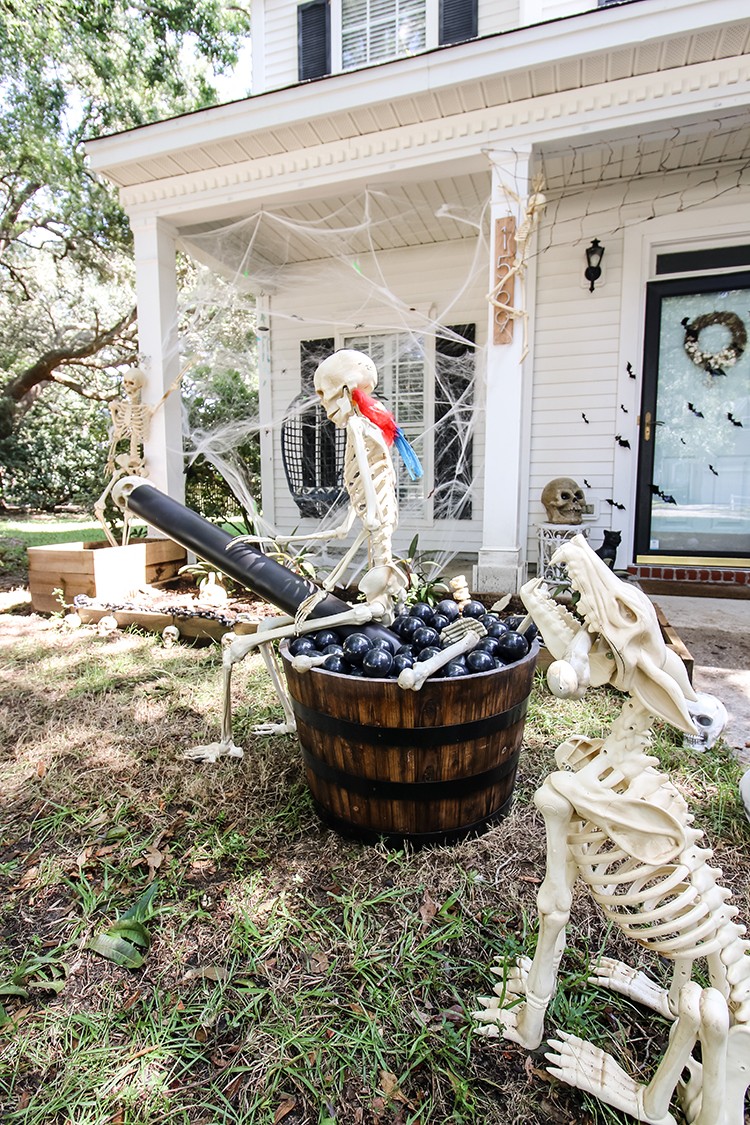 His enemy is the 5′ tall posable skeleton with the cannon! He has a cannon, cannon balls, and his trusty skeleton wolf for protection.
To create the cannon, we picked up a piece of PVC pipe from the Home Depot. We used a reciprocating saw to trim it to length (About 5 feet long) and spray painted it matte black. I stuck it in the barrel planter and we had a cannon! We filled the planter with some old concrete blocks to hold it in place and added black plastic play pit balls as cannonballs to complete the look.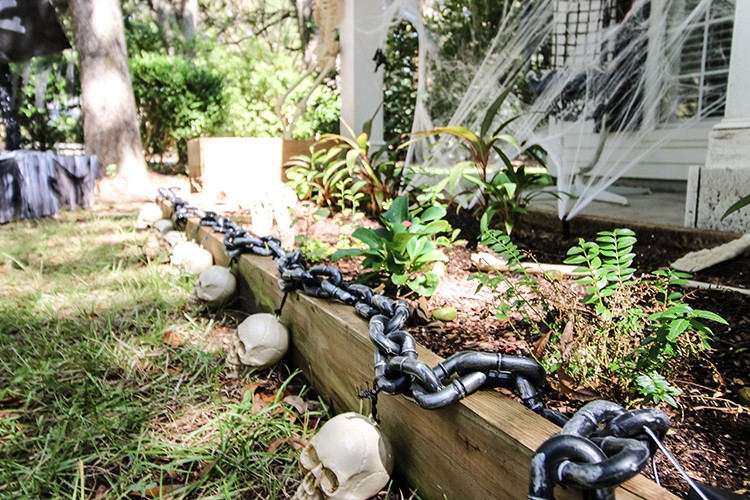 We also accented with skull chains and extra loose bones. The bones look great in the garden bed like a perfect gravesite. We also grabbed a screaming skull and skull pathway markers. The little details really help to add to the overall spooky pirate effect and set the scene! There are even a few spectators with their hands in the air. They are here for the party!
A big spider web is one of my favorite ways to decorate for Halloween. We stretched one pack of spider webs between the two columns for a bit of a background and an added spooky look. If you are hanging spider webs, my best tip is to spread it as thin as possible for the most natural look. If you have any clumpy/white areas, stretch them at an angle to pull them tight and get more of a natural web look.
We also styled the corner of our porch! We featured DIY concrete pumpkins, a little posable skeleton, and some plastic insects on our DIY three tiered plant stand.
We are so excited to have this fun display up for the month of October and have already gotten so many compliments and comments from our neighbors!
Thanks to the Home Depot for pairing with us on the project and please visit our blog, Charleston Crafted, for more DIY fun!
Find more Halloween and Harvest decor at the Home Depot. Searching for more inspiration? Check out our other Halloween and Harvest Style Challenge posts here!
The post Creating a Pirate Skeleton Showdown in Your Front Yard appeared first on The Home Depot Blog.