Deck Out Your Holiday Table With These Decor Ideas
Artificial greenery adorned with colorful ornaments, warm white lights and ribbon is a cheerful take on the traditional table runner. Small figurines add a whimsical touch to the tabletop scene. Use the figurines as decorations for other areas of your home when the dining table isn't in use. Our pre-lit garland comes with battery-operated LED lights, so don't worry about nearby electrical outlets. Find everything you need to create a beautiful tabletop from the Martha Stewart Living™ holiday collection!
Look 1: Merry and Bright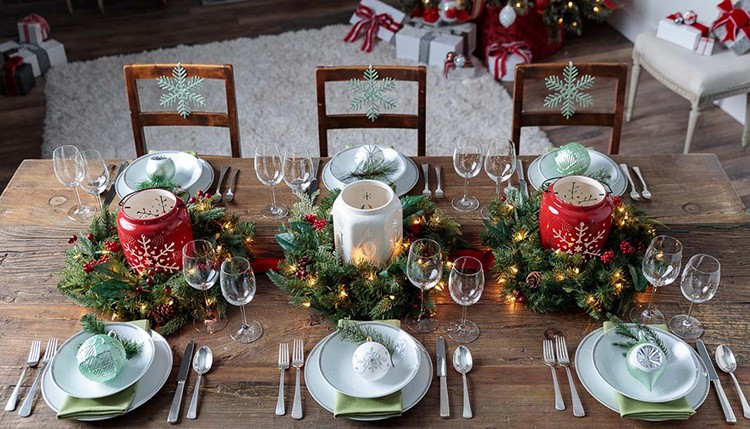 Add small wreaths illuminated with battery-operated lights to bring a soft glow to the table. Ceramic lanterns with joyful sayings and a snowflake design add pops of festive color. Complete the display with ornaments at each place setting.
Look 2: The Fun Kids Table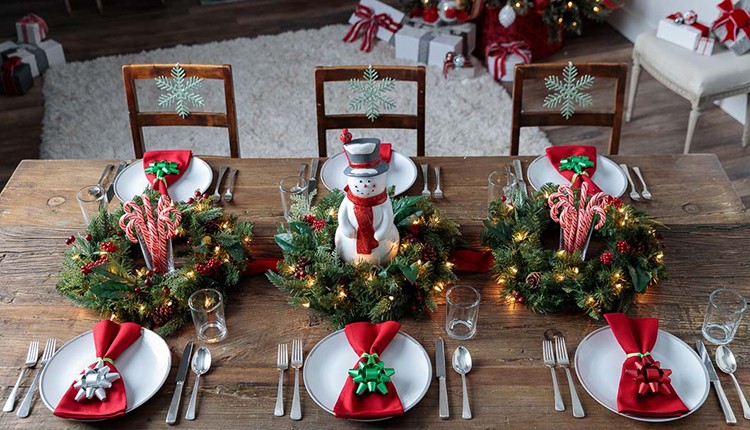 Young and old alike will be excited to sit at this beautiful kids table! Replace the lanterns with a friendly statuette reminiscent of Frosty and striped, festive candy canes in glass vases. Bright red linen napkins complement the decorations and a bow ornament wraps up the look.
Look 3: Bring the Outdoors In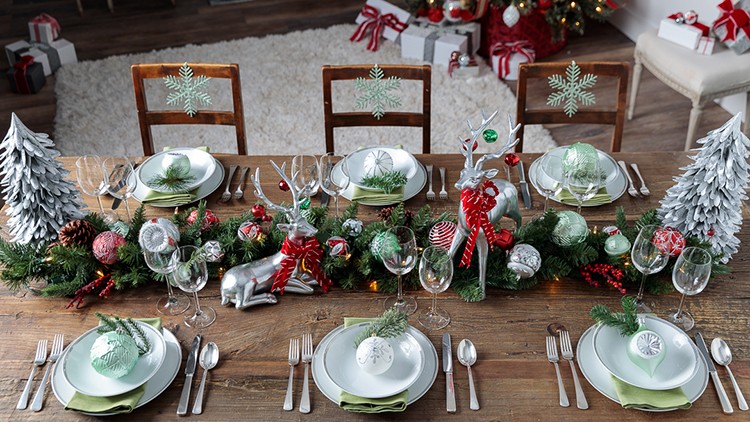 To get this look, line the center of the table with a pre-lit garland and nestle ornaments into the branches. Then, use ornaments from the same color family or style to create a cohesive look. For something more playful, vary the ornament sizes and shapes. Instead of tapered candles or flowers, add silver reindeer as the centerpieces and anchor the garland with shaved wood tabletop trees sparkling with glitter. Continue the rustic feel with an aromatic sprig of Christmas tree at each seat.
The post Deck Out Your Tabletop for the Holidays appeared first on The Home Depot Blog.