Finishing up your backyard area goes beyond just getting furniture. Sarah Wagner of
Dreaming of Homemaking
 shares how outdoor decor, a fresh coat of paint and a separation fence can create the perfect outdoor living area.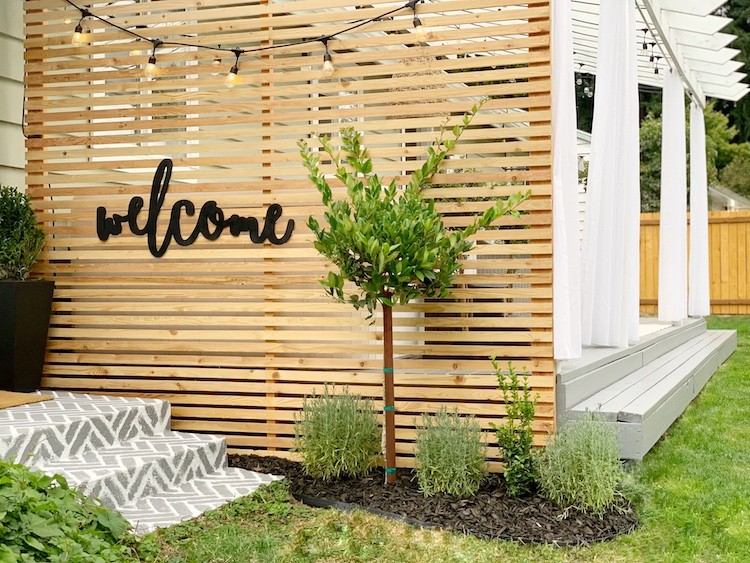 It is amazing how DIY projects can transform any space, and that is what we have done in every inch of our 1200 sq. ft. 1960's home. This summer, we decided we were ready to complete our backyard space. It all started with redoing our fence. We are not experts, but we learned along the way and you can too! If you aren't ready to start a big project, paint always makes a big statement. We started this summer leveling our backyard, planting grass and adding a pea gravel patio space. That was a big project.
Before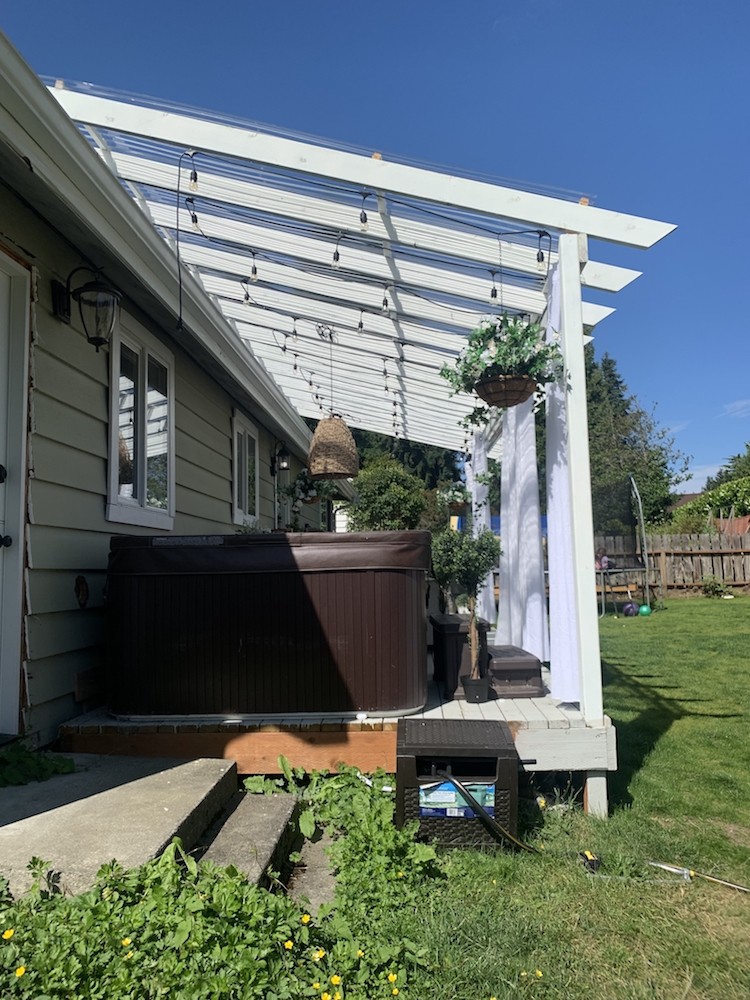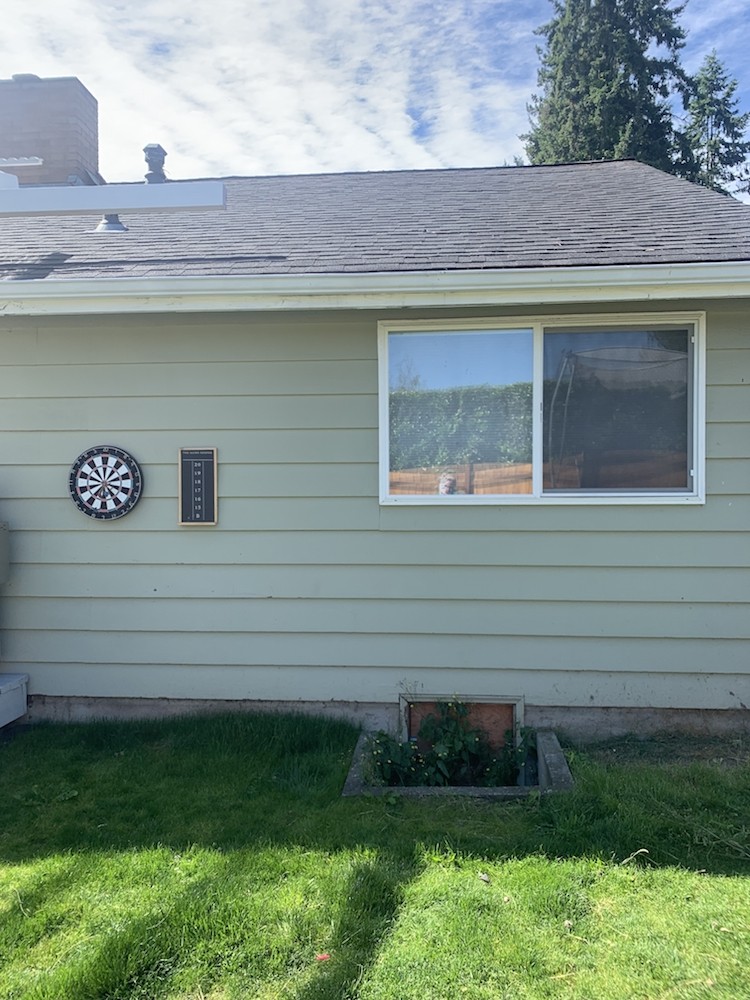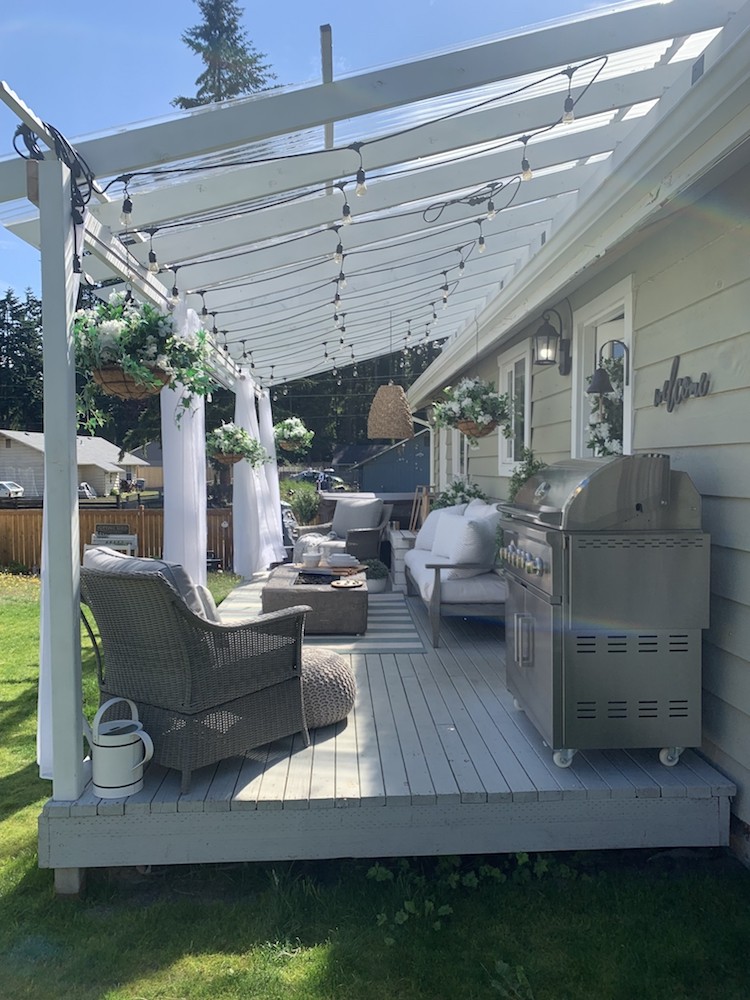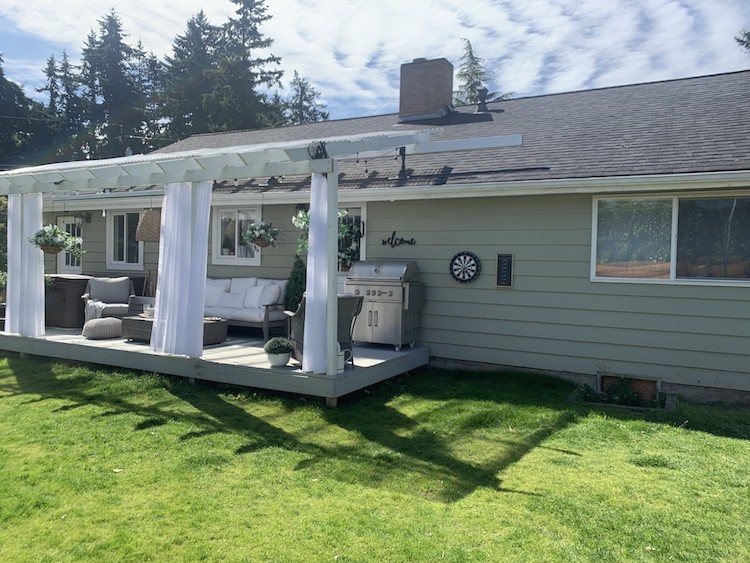 The Plan
We added a deck two years ago, and last year we put on a covered pergola . We never got around to finishing it so we added that to this project list. Now it's time to transform this entire space. Let's begin with a plan (below)!
Finish the pergola
Add a wrap around stair
Repaint the deck
Add landscaping around the deck and house
Make a box to cover the crawl space
Frame out windows and ad window boxes
Paint hot tub
Make a privacy screen for deck
Finish building a fence
Now it is time to get started, off to Home Depot we go!
Window Boxes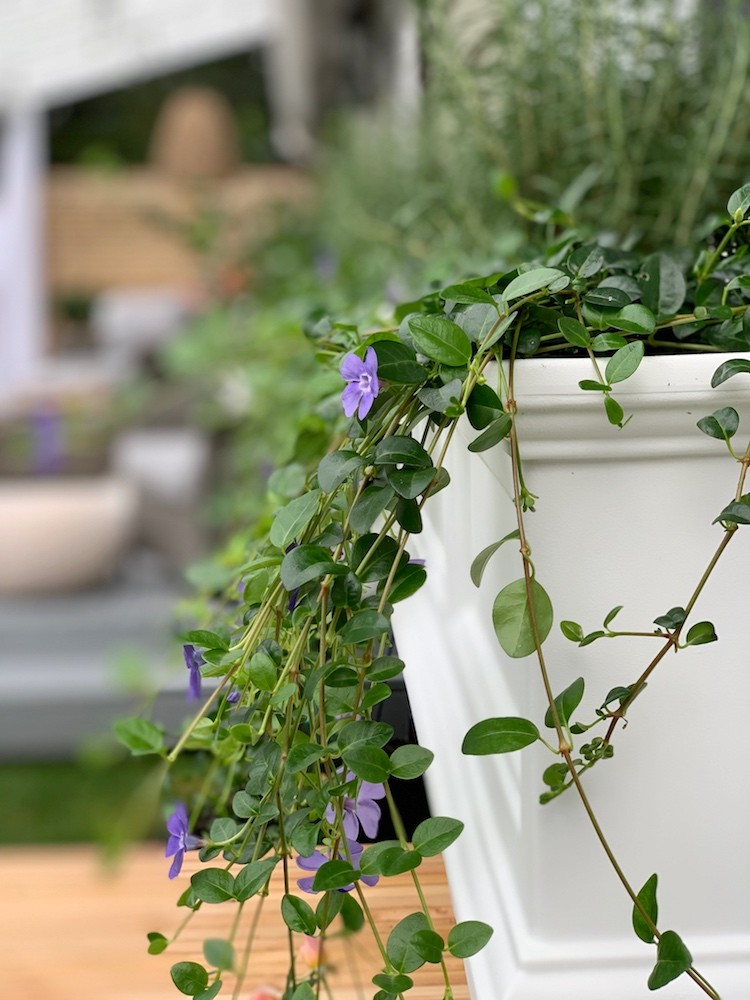 If you are looking for a simple project that makes a big statement add a window box, and fill with your favorite flowers or plants. I always like to add rosemary just because it smells so good!
Landscaping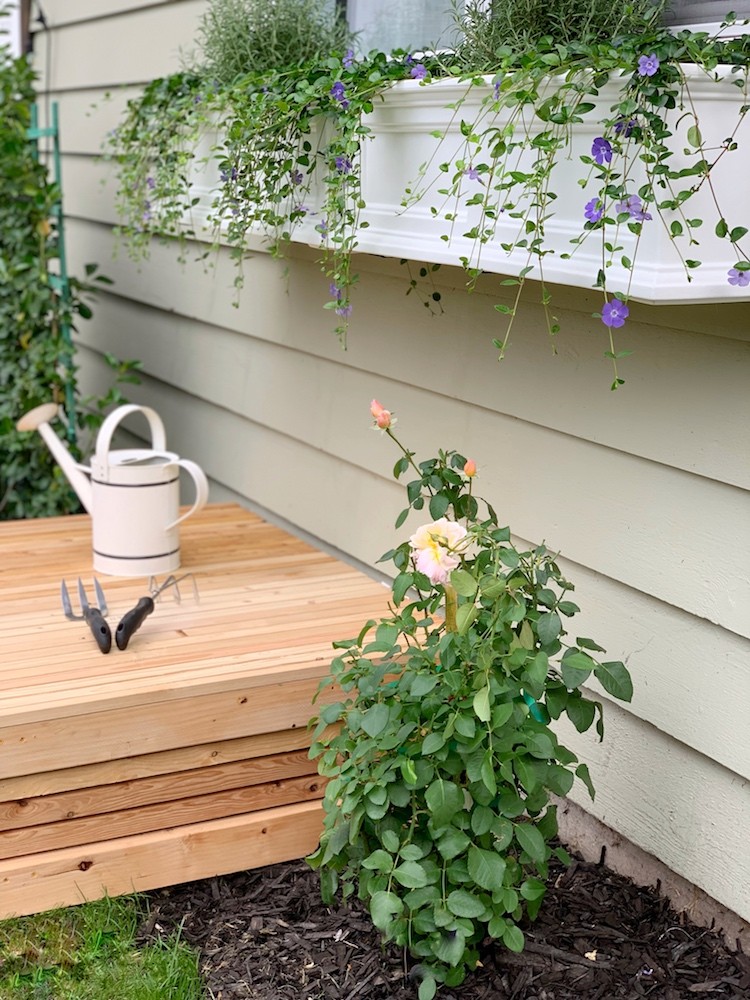 If you still aren't ready to tackle a bigger project, landscaping is always a favorite of mine. It really can transform a space. The Home Depot has such a great selection of plants. I found all mine there along with this rose bush. Make sure to use a good weed blocker when doing any landscaping it will save you a lot of hassle later on. I really loved this one from Vigoro. I wanted to use bricks, but it wasn't working for my space. I found this landscape edging kit, and it did the trick. Add some black mulch, and you are set!
Crawl Space Cover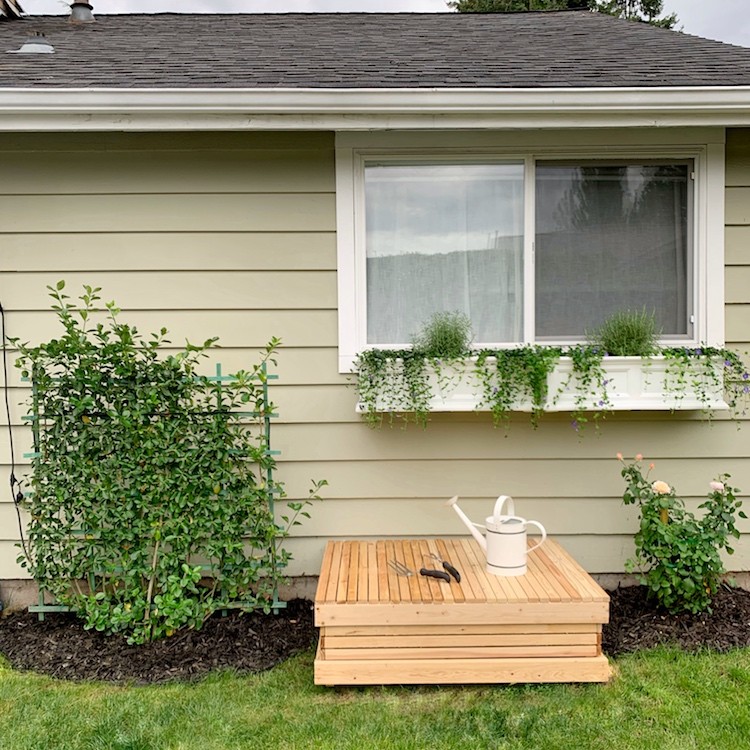 Ready for a DIY project? We have a crawl space hole that I hated seeing. We decided to build this box, and I am so happy with how it turned out! All you need is some 2 x 4s and 1 x 2s and you have yourself a cover! It's always easier if you have a level space, but sometimes you aren't as lucky and have to try to level it out. Isn't it amazing how those few things transformed this space? Don't forget the window trim too!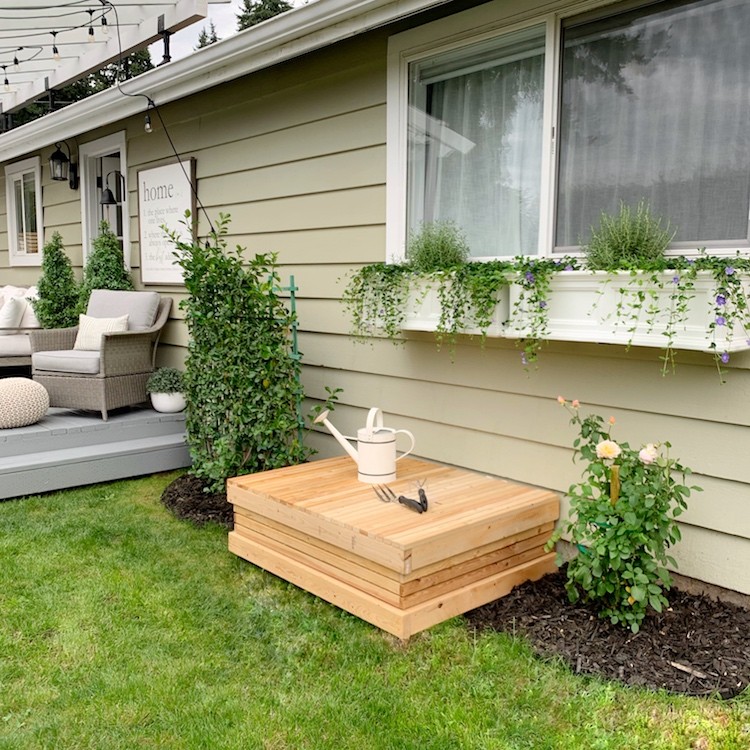 Deck Revamp
Ready for a bigger project, but budget-friendly? We added over 20 ft. of stairs to our deck for $200. It made such a huge impact, and I love how it just wraps around.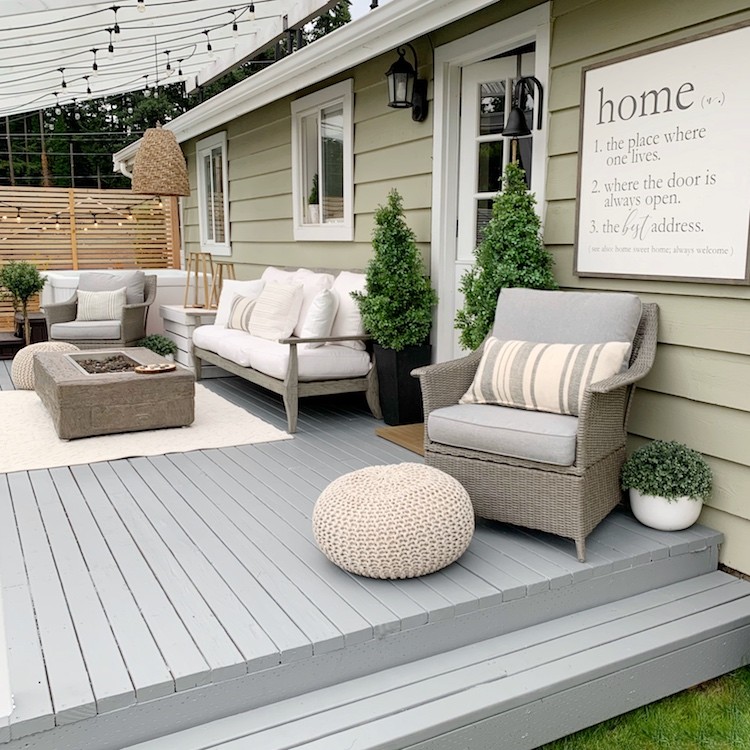 I told you earlier about the power of paint. I used BEHR slate gray porch and patio paint to transform our deck. I will be honest I painted it last year, and the paint we used did not compare. It was a light grey that constantly looked brown. It didn't last and peeled and bubbled the moment we applied it. Fast forward to now,  I used the BEHR slate gray porch and patio paint on my concrete porches and fell in love with it. So, naturally, it was perfect for our deck! I will say, when I put the primer on, I fell in LOVE with the white. However, I knew it wasn't practical for our family with 4 small kids and 2 pups! Oddly enough, we have been using the deck nonstop. It has endured rain and mud, but it still looks amazing!
Privacy Fence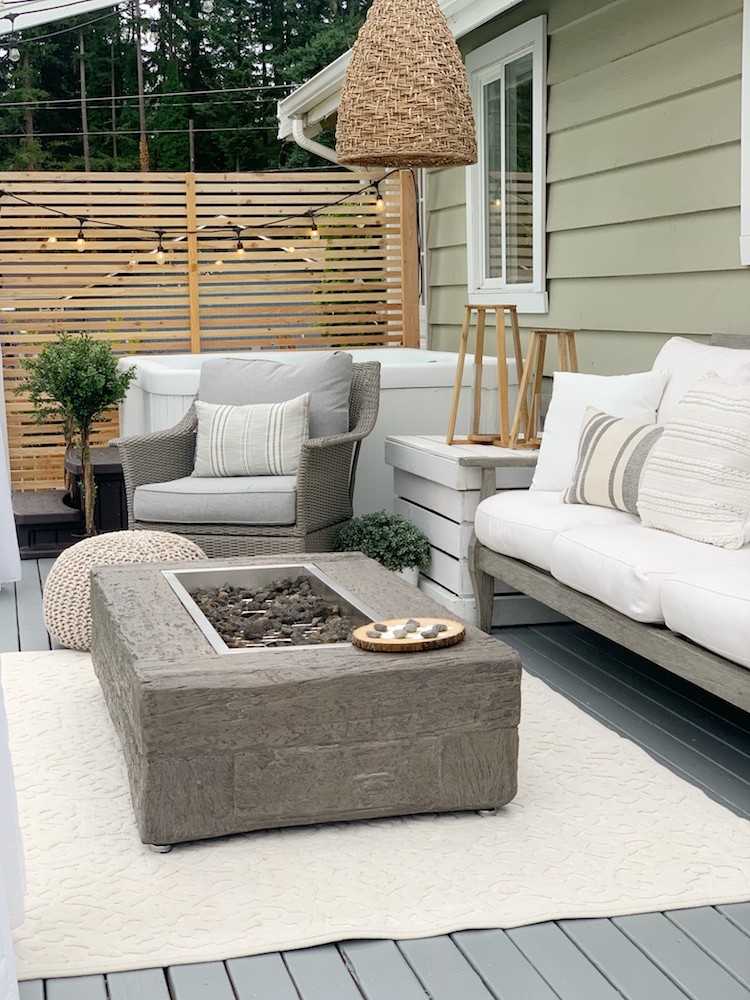 Do you see what I see? Well, not my neighbor's house! Adding a privacy screen has become my favorite DIY project, and it's so easy to do. This is the second one we added this summer. We completed this one a little differently, and I am so happy with how it turned out.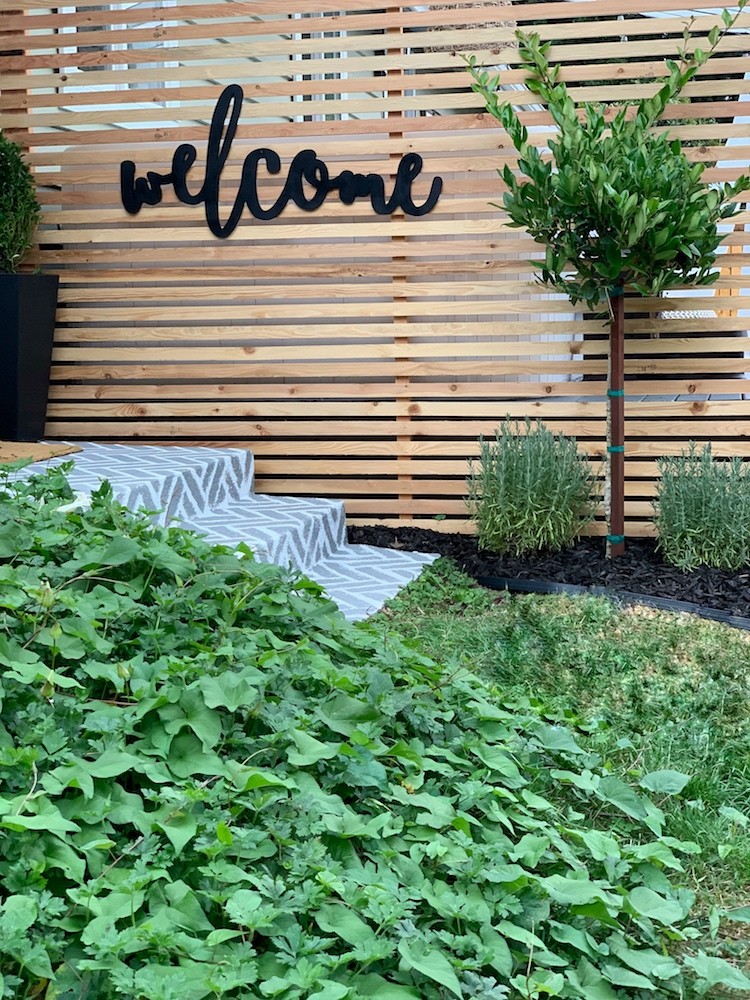 I went back and forth on painting this privacy screen to match my white one, but I loved the warmth of the natural tone.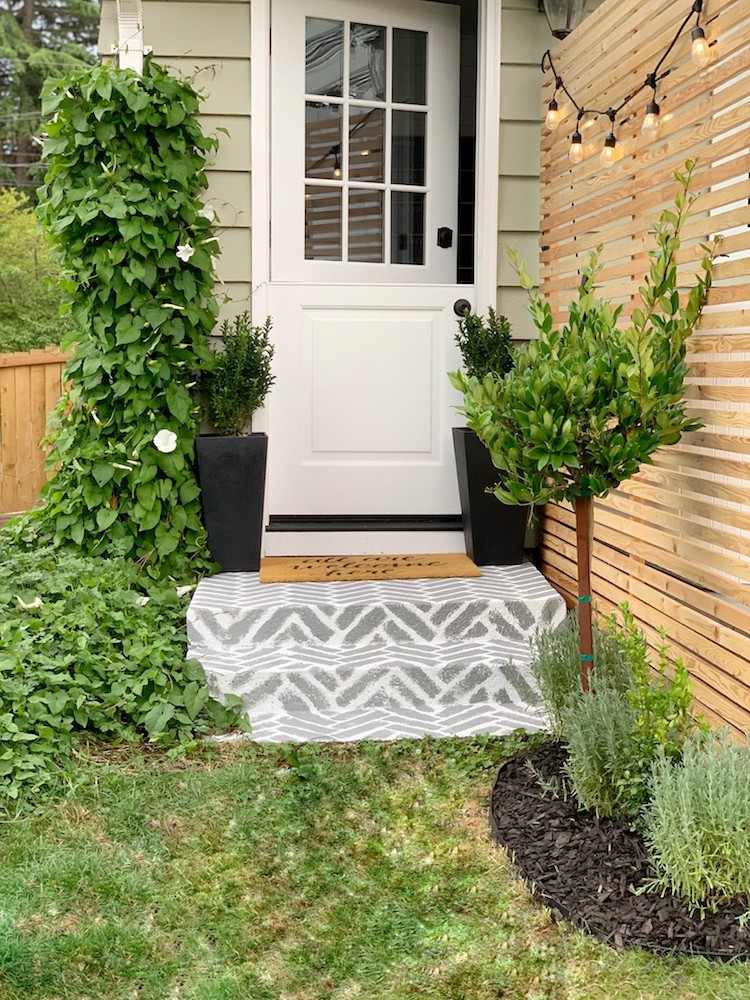 I can now say I just love this entry! A few DIY projects went a long way. I also love these planters I found at Home Depot, they frame out the door just right! I have to work on getting the grass just right, but fall is coming along with the rain!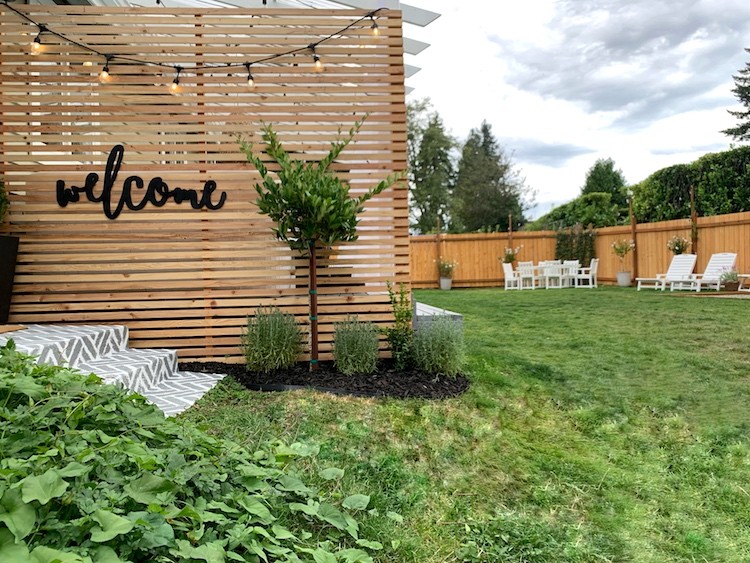 Last but not least, the project that started it all, our fence! We felt like pros building them. Everything was a breeze especially since The Home Depot delivers all the supplies straight to your door. I just can't believe the transformation. All I can say is it's amazing where we started and how far we have come. This backyard DIY project has not only transformed the space, but it has given our family an extension of our home.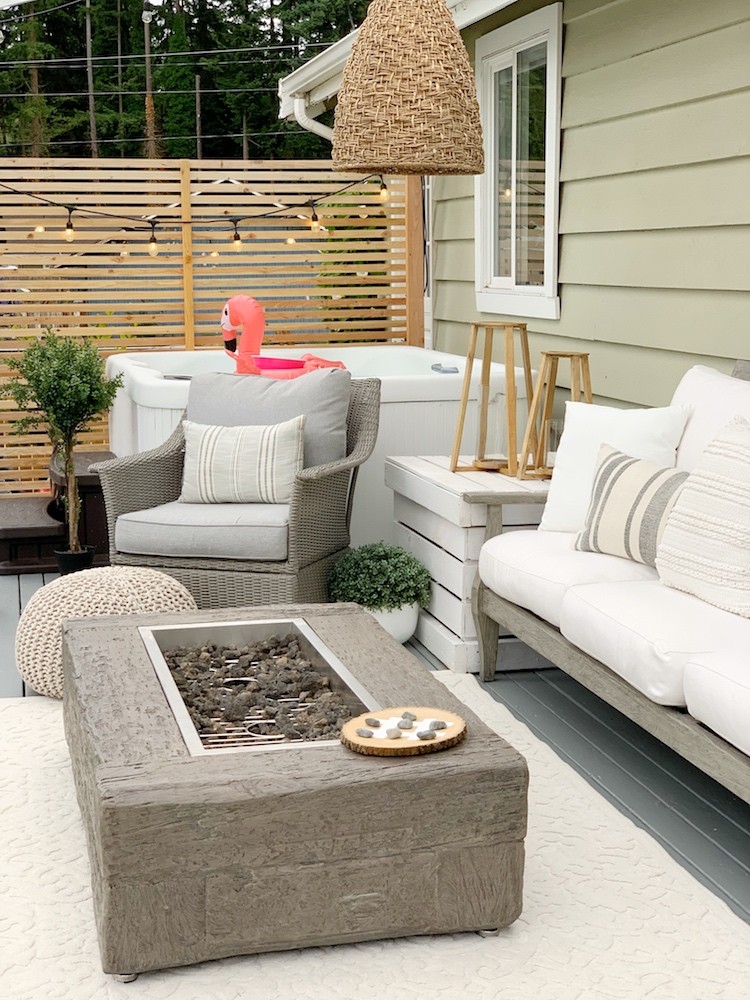 Now you can see the flamingo is out, so it is time to enjoy! I hope you loved seeing how DIY projects can transform your space and a special thanks to The Home Depot for making it possible!
Find more
patio ideas
and inspiration on the The Home Depot blog.
The post DIY Projects That Can Transform Your Outdoor Space appeared first on The Home Depot Blog.