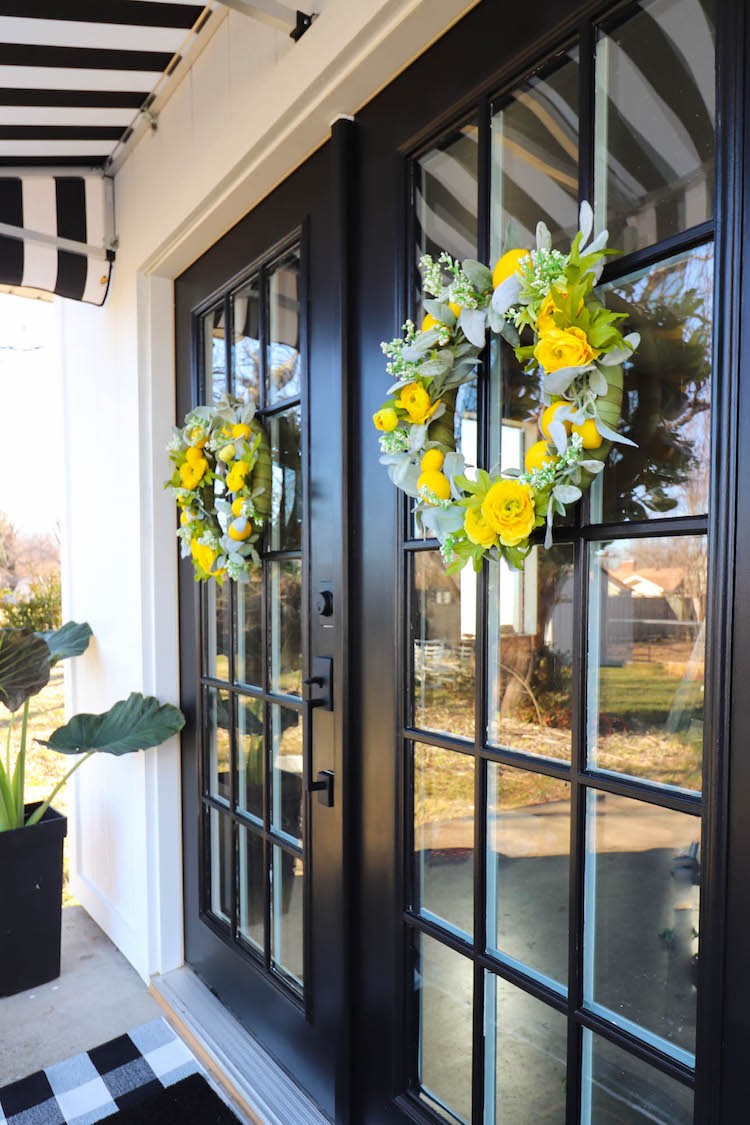 Jennifer McMurray from
Bachelorette Pad Flip
saw a lot of potential to transform her garage into a rentable space. Looking through The Home Depot, Jenn found the perfect set of hardware to inspire and convert a garage into an apartment. Read the blog to learn more about the project
From Garage to AirBnB: Convert a Garage into an Apartment

As a serial house-hacker and real estate investor, I constantly look for ways that real estate can produce income. With my fifth flip (see more of the Flip 5 house
here
), I knew I found a diamond in the rough. The 1951 home had great bones and was nestled on a sleepy street in the historic district. While all the character of the home was appealing, what sold me on the property was that it had a detached garage workshop that was in very rough condition. I knew instantly that the workshop would make an ideal carriage house Airbnb. But I had my work cut out for me if I were to convert a garage into an apartment!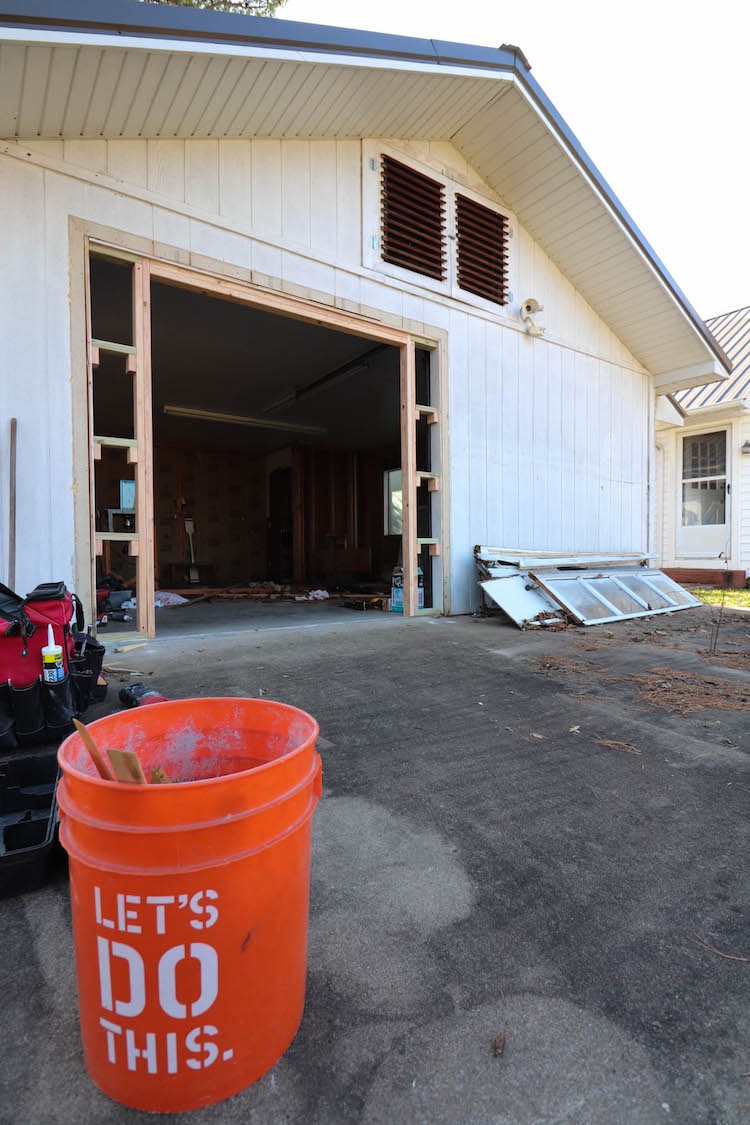 While I've flipped entire houses, I have never converted a garage into an apartment. Since there are so many projects, big & little, that need to be addressed in getting this garage into renting shape, it's taking several phases to get it complete. I was thrilled to partner with The Home Depot on phase one of the project: the exterior transformation!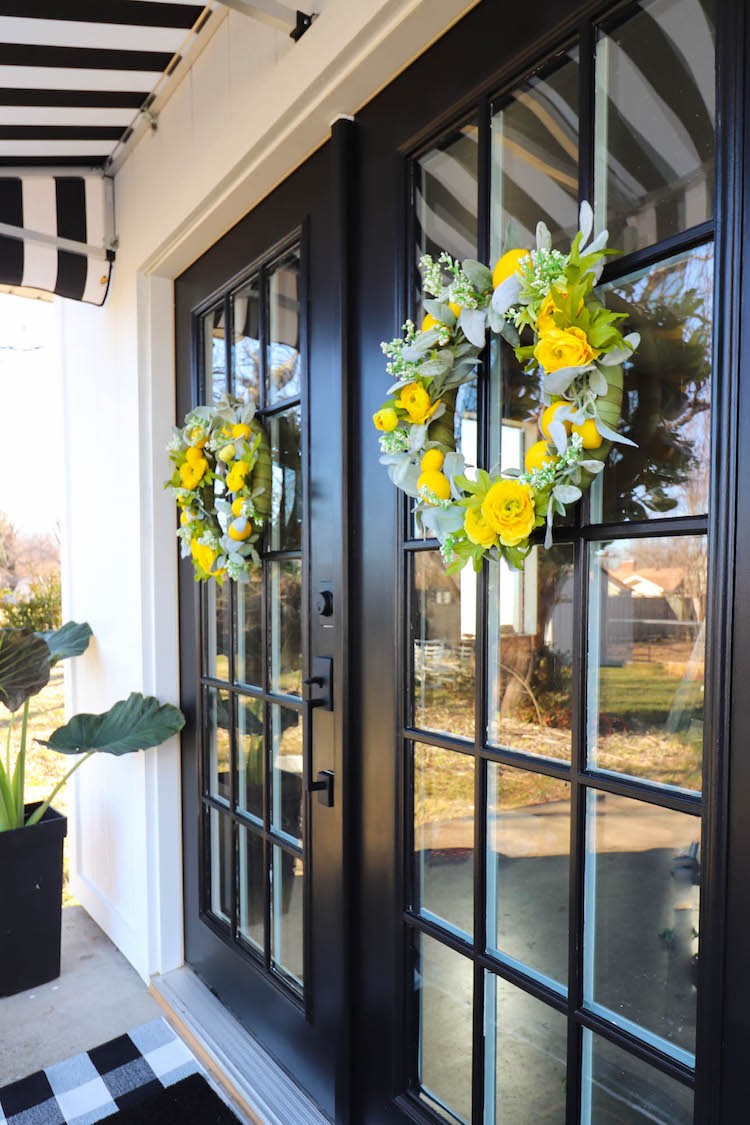 Removing The Garage Door
The existing garage door was not only rotted & decaying, but it also did not function. It was more of a safety hazard than an asset. Not to mention, the ugly garage door didn't provide any energy efficiency. The design plan removed the garage door and replaced it with energy efficient doors that provided more function, safety, and style.
Installing The New Door & Siding
After the garage door was removed (by me!), it was time to install the Masonite patio doors. I took multiple trips to Home Depot to peruse my options for doors. I frequently consulted with one of my favorite Home Depot employees at my store, Tom, who is incredibly knowledgeable and helpful. After researching my options & budget, I chose a stainless steel French door.
To make this process even easier, I utilized Home Depot's install team to install the new door. They installed the doors in the space where the garage door was previously with Schlage matte black handleset. The goal was to make the exterior look like a garage door had never been present, so I picked up more sheets of siding to cover the recover the front of the building.
This was an important step since the existing siding was cut to fit a garage door & not French doors. Once I had the new siding installed, I gave the entire exterior a fresh coat of bright white paint.
Adding A Charming Awning: The Final Reveal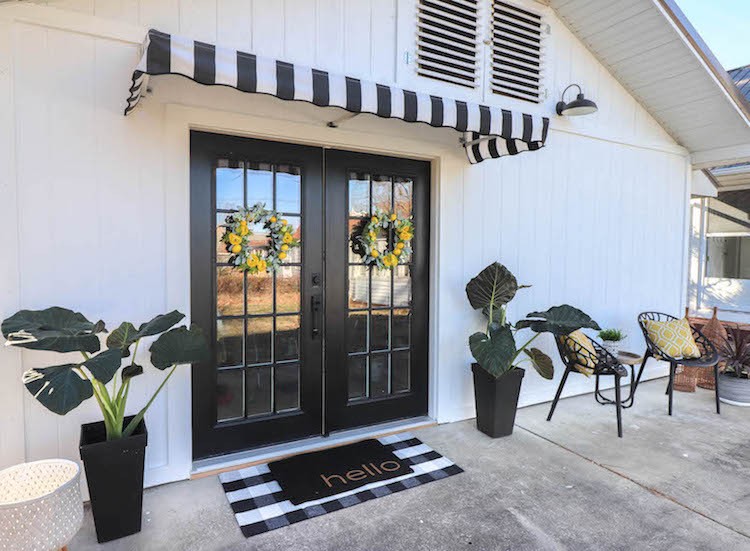 The exterior transformation exceeded my original plans. What was once a dirty garage is now a retreat that I hope guests will love. I think my favorite part is the awning. It was incredibly affordable and yet provides a big impact to the curb appeal.  The new door now provides not only a secure means of entering the carriage house, but it provides a sleek & modern design to a formerly dingy exterior. With a fresh coat of paint on the door and siding, the exterior refresh is just perfect for a studio Airbnb!
Partnering with The Home Depot made this process so seamless. Our local Home Depot employees were knowledgeable and helpful when picking a design and products, and their website was a treasure trove of additional designs & products that are affordable, on-trend and ship quickly! With the exterior refresh complete thanks to Home Depot, it's time for the next phase of this fun project: the interior!
Author Blurb
Jennifer is an accidental house flipper turned Realtor and real estate investor. She is the voice behind the blog, Bachelorette Pad Flip. Over five years, Jennifer paid off $70,000 in student loan debt through real estate investing. Her blog is full of DIY projects, tutorials, money tips, and real estate advice.
The post From Garage to AirBnB: Converting Garage Space into a Rental appeared first on The Home Depot Blog.