The DIY Huntress, Sam Raimondi is tackling professional grade stains without hiring a professional with the help of the new Hoover PowerDash Complete. Check out her favorite tips to a no-hassle carpet cleaning experience.
How To Clean Professional Grade Stains Without Hiring A Professional
Raise your hand if you have spent a lot of time making your home feel like your own personal space. I can imagine many hands in the sky after that prompt! As a renter, I have spent hours handpicking home decoration items that have helped to make my small studio apartment feel like a comfortable and inspiring space. Including (but not limited to) the largest piece of décor in our apartment, the area rug. So when stains like this happen on our expensive rug, I want to run screaming.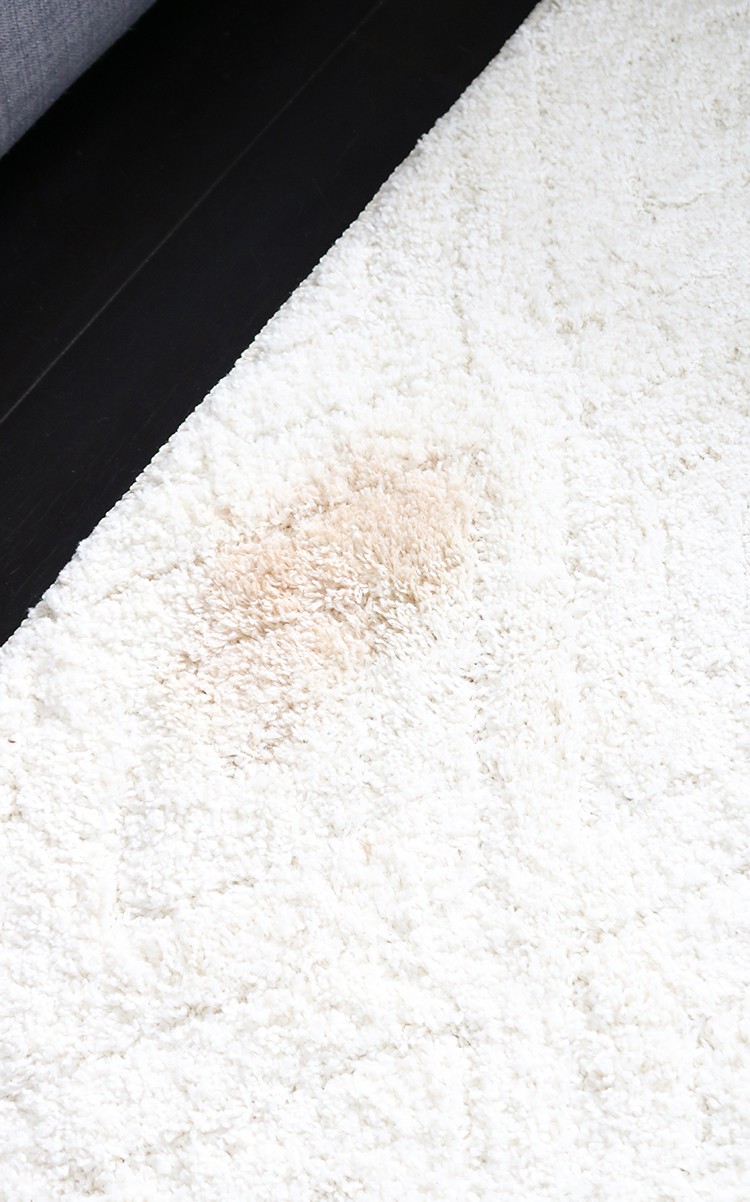 But don't run yet! Just because you have a professional grade mess on your rug, doesn't mean you have to hire a professional to get rid of it. I'll show you how easy it is to remove stains with the professional power of the Hoover PowerDash Complete Carpet Cleaner in just a few easy steps!
Unbox And Assemble
Unboxing and assembling this vacuum could not be easier. In three easy steps, your vacuum is ready for use! Just follow the instructions that are attached to the handle of the vacuum.
Add Cleaning Solution
Add cleaning solution to the cleaning solution chamber by removing it from the vacuum and filling according to the markings. I used Deep Clean Max Solution to help remove the stubborn coffee stain from our rug. Close up and attach the chamber to the vacuum when ready to use.
Plug In And Go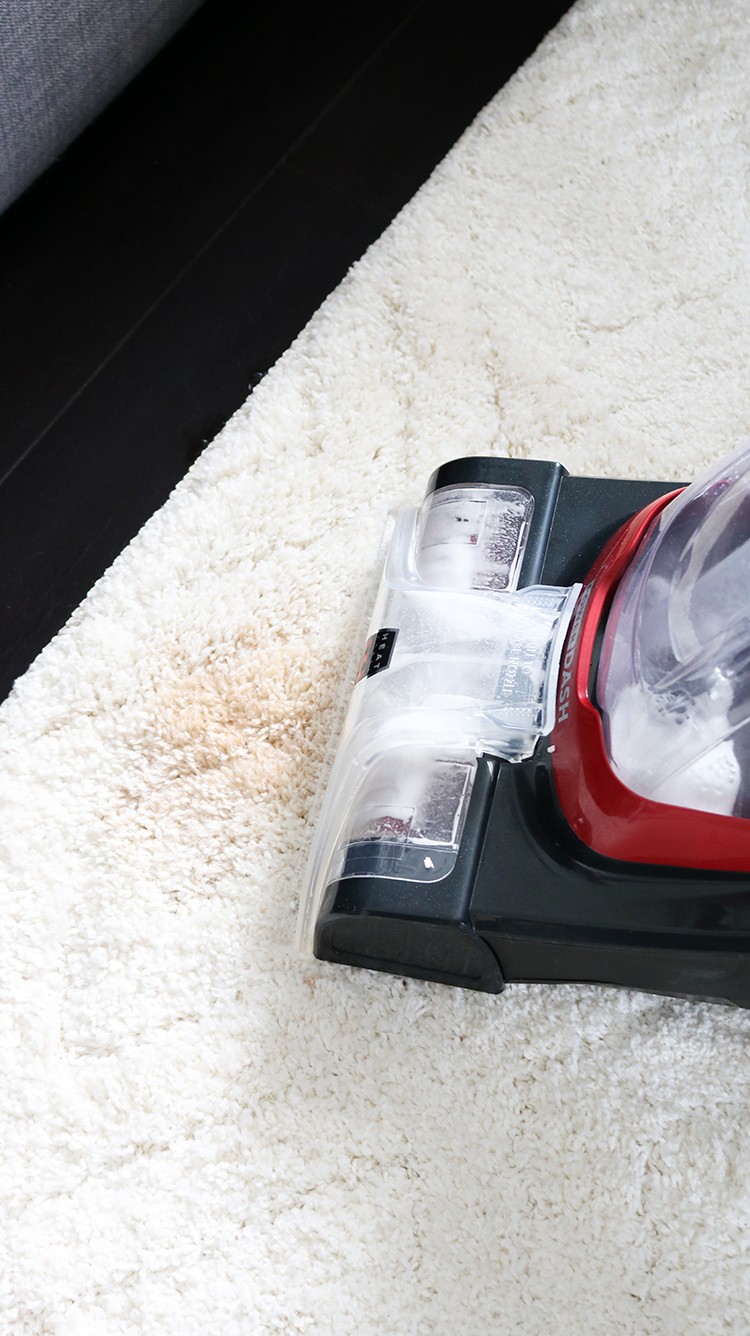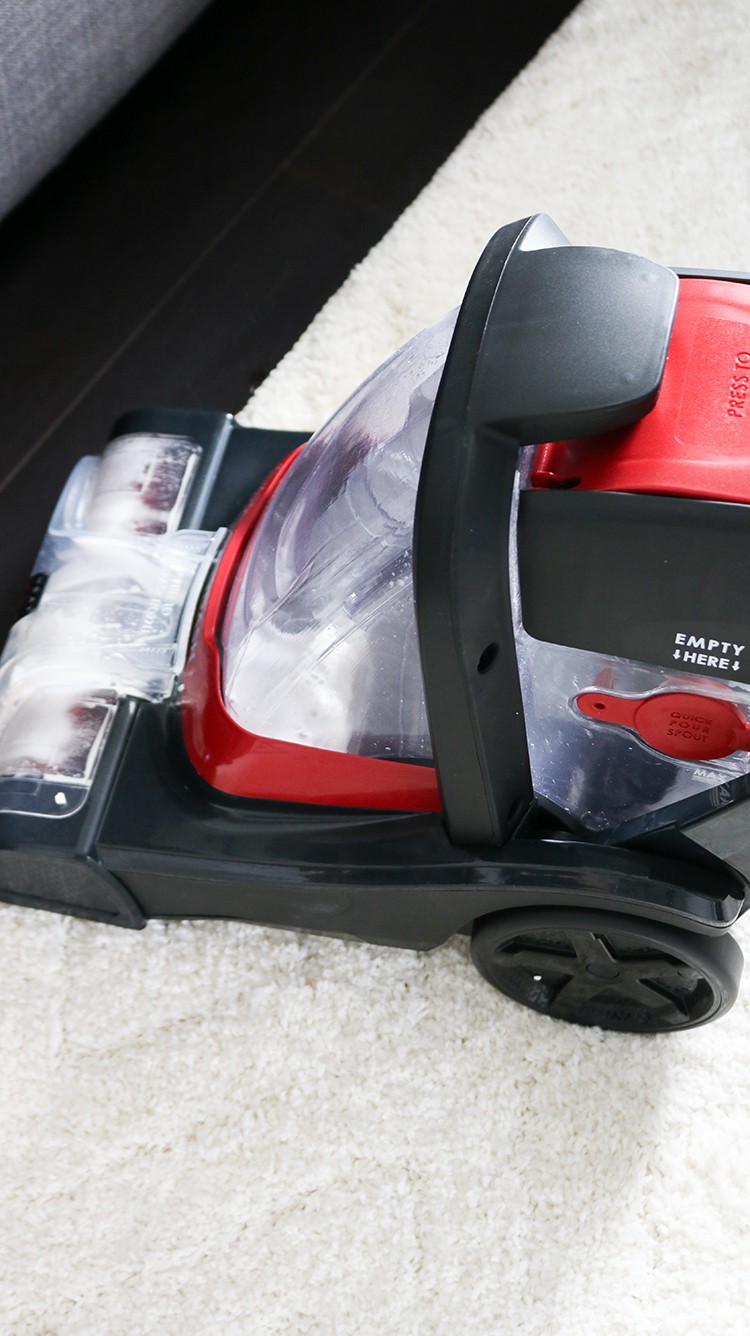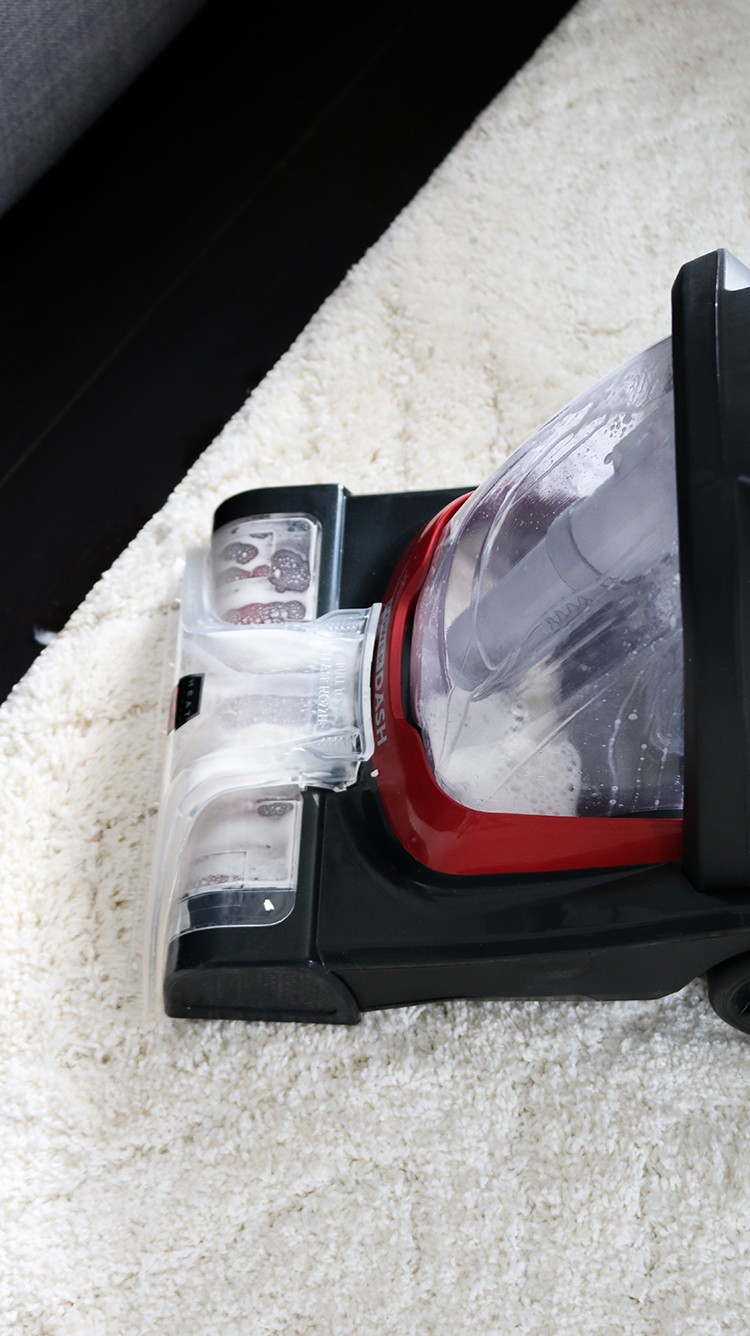 Plug in your vacuum, turn on the power, and use the trigger under the handle to spray solution over the stain you are trying to remove. Move the vacuum back and fourth over the stain and watch the magic happen!
Empty The Dirty Water
When you're finished giving your area rug a well-needed makeover, remove the dirty water chamber from the bottom of the unit and dump the waste down the drain (make sure to take a minute to marvel at how much grossness came out of your carpet while doing so)!
Admire Your Handiwork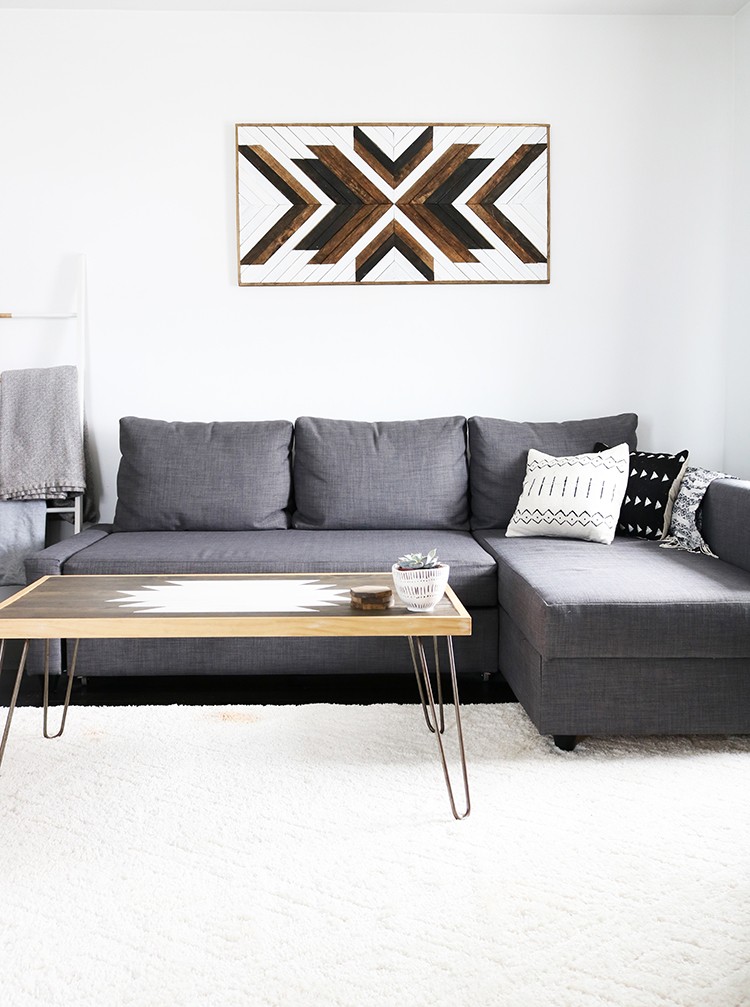 Allow your carpet some time to air dry and then sit back, relax, and enjoy your handiwork!
Cleaning professional grade messes has never been easier and more affordable!
The post How To Clean Professional Grade Stains Without Hiring A Professional appeared first on The Home Depot Blog.