Ben Uyeda from Homemade Modern takes us through his latest smart home upgrades from The Home Depot. Read on to find out how he made his home more convenient and safe with smart home technology.
Smart Home Upgrades
I recently built a new home office center and wanted to test out some smart home upgrades so that I could easily control things from this work station. Technology often frustrates me, so I wanted to make sure I was selecting components that would make life easier and not more complicated. I started by focusing on a few simple scenarios and then selecting smart home components that could achieve these. Here is how I went about the process.
Selecting the Interface
I selected the Amazon Echo system as an interface and experimented with both the Echo Show and with the smaller and more compact Echo Dot. The Show has a screen and is nice for streaming content such as movies and music in addition to providing voice activated control options. Both of these systems are easy to physically install and basically just have to be plugged in. Once it is plugged in, you can control them from your smart phone and set them up for voice control.
Controlling Temperature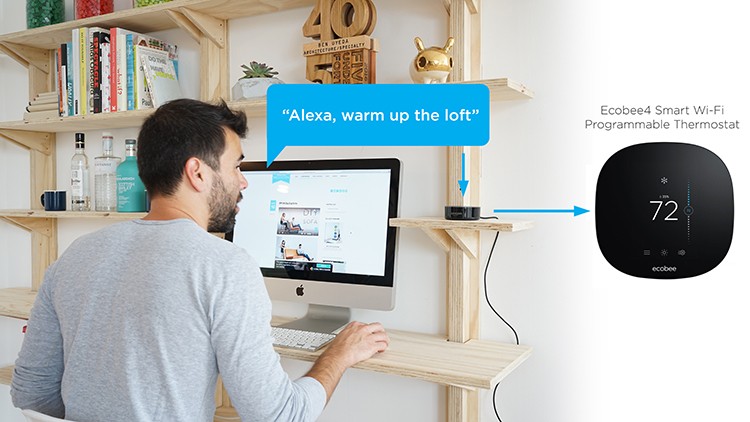 By installing a programmable thermostat like the ecobee4 Smart Thermostat, I can control the temperature in my loft simply by talking to either of my echo devices or the thermostat itself. Installing this thermostat can be quite simple if your house is newer and has the right wires ready to plug into it. I suggest talking to an electrician about proper installation if you are unsure of how to do it. I like that I can say "Alexa, warm up the loft" and the Echo system will tell my ecobee4 thermostat to raise the temperature of my loft by 2 degrees. 
Controlling Light
By installing a smart dimming switch, I can now control my lights by talking to my echo system. I installed the Caseta Dimmer switch. This can be done as a DIY project if you have basic electrical knowledge, but if you are in doubt be sure to consult a professional. I can now say, "Alexa, dim the lights" or, "Alexa, turn off the lights" to control the lights through the Caseta Dimmer Switch. 
I can also turn the lights on or off from my smart phone, which is great when I leave my house in a hurry and forget to turn them off. The Caseta Dimmer switch I got also comes with a remote control. This is awesome because I can turn the lights on or off without getting out of bed! These Wi-Fi lighting systems are amazingly capable despite how easy they are to install. I remember from my architecture days how complex and expensive it was to get comparable abilities by running endless wires through the house. Now with wireless tech it is so easy and way more affordable.
Home Surveillance and Security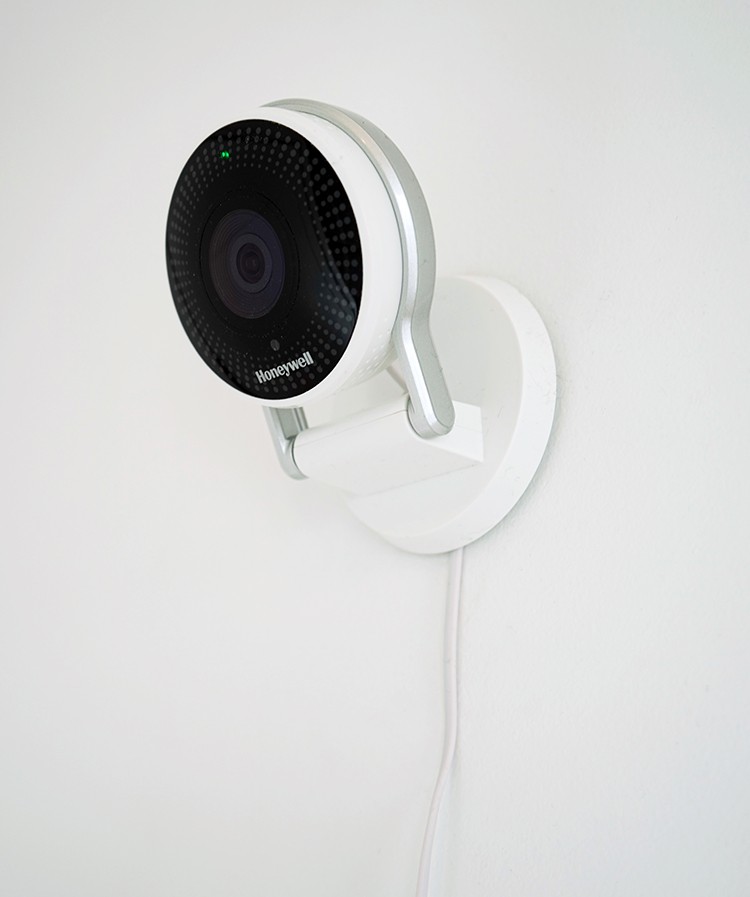 I wanted a way to monitor who comes in and out of the shared entrance in my condominium so I installed the Honeywell Lyric C2 Security camera. This was a super easy install and only took about 20 minutes to do.  Here is a video of the installation process.
I like that this system comes with cloud storage and has audio and motion detection abilities. I can set the system so that I get notified anytime there is movement or sound. This also allows me to search through the video footage quickly view the footage when things where moving or making noise.  Simply recording footage is not that convenient if you have to watch hours and hours of footage to find the few moments where something happened. I can also see what's going on in real-time from my smartphone.
Shop at The Home Depot, the home for smart homes. Check out other smart home posts on The Home Depot Blog.
The post Smart Home Upgrades appeared first on The Home Depot Blog.