For Katie Cleveland, the blogger behind Addicted 2 DIY, Christmas is not only a time to make new memories, but also a time to reminisce on old traditions. For this years Holiday Style Challenge, we sent Katie a vintage Christmas tree and let her do the rest.
Check out how Katie embraced the past and transformed her living room into a vintage Christmas tree scene!
Vintage Christmas Tree Makeover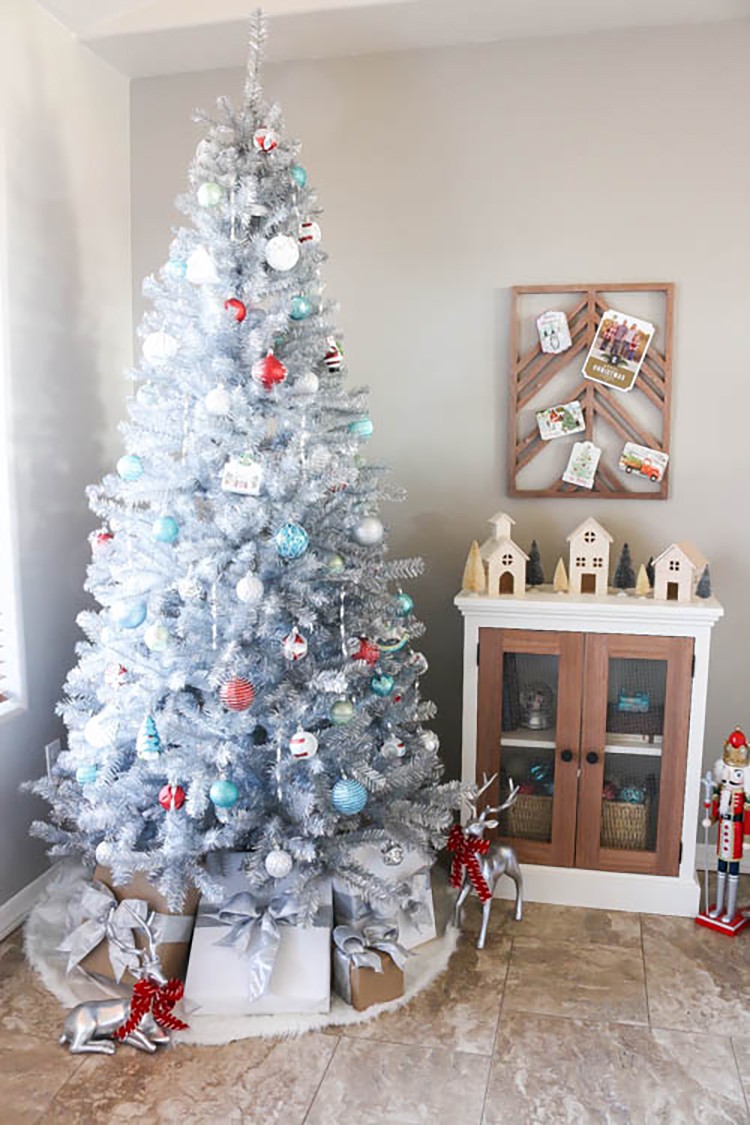 Christmas time is without a doubt my favorite time of the year. Every year, we make new memories as a family as well as relive old traditions. One of the reasons why I love Christmas so much is the memories I made as a child with my late grandmother. We would spend weeks baking, decorating and simply enjoying the holiday season. She loved to decorate her house top to bottom. She had so many vintage ornaments and decorations in her collection. When The Home Depot invited me to join in on their Holiday Style Challenge this year, I couldn't wait to see what the challenge would be.
---
Nostalgia Christmas Tree
When they sent me this 7.5 ft. Nostalgia Vintage Artificial Christmas Tree, it immediately brought back memories of my grandma. She loved silver tinsel garland and we would wrap multiple strands of it around her tree every year. I knew that the best way to decorate this tree would be to add my own vintage twist to it with products I purchased from The Home Depot.
---
Martha Stewart Ornaments
Fortunately, Christmas comes early into The Home Depot stores, so I was able to go in and browse all of their Christmas decorations in person. I immediately was drawn to the Martha Stewart Christmas Morning line of decorations. The colors complemented the silver on the tree perfectly, and they also had the vintage appeal I was looking for.
I especially loved that they had shatter-proof ornaments that looked just like vintage glass ornaments. I purchased the 19 Count Ornament Set that included these ornaments to add just the perfect amount of whimsy. To finish off the tree decorations, I also purchased the Martha Stewart 101 count Christmas Morning Ornament set. There are a ton of ornaments between the two sets which made decorating the rest of the tree a snap.
---
Finishing Touches
For the rest of the space, I added this farmhouse cabinet, a DIY plywood Christmas village, and this DIY wooden wall art. The wall art has hidden magnets in it, so it's perfect for hanging Christmas cards. I left the Christmas village unfinished to give it a more modern feel and contrast against the white cabinet. They look so cute lit up at night with LED candles.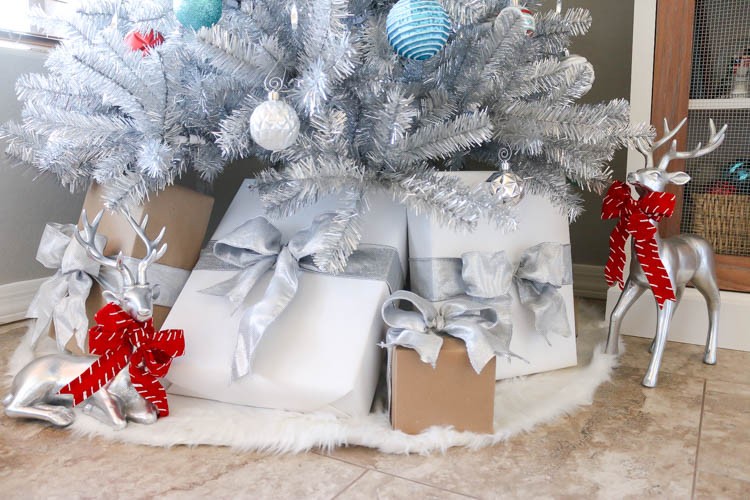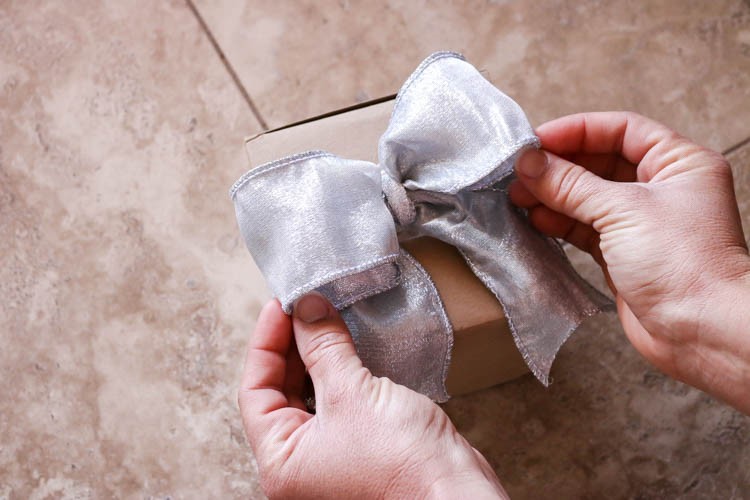 Under the tree, I wrapped gifts in white and Kraft colored wrapping paper, then tied them off with Martha Stewart 2.5 in. wired ribbon in silver. I'm really into the two-toned look right now, so I was thrilled to see how pretty the gift boxes looked with different colors of wrapping paper. The wire ribbon makes the bows so easy to make and create a high-end look with minimal effort.
The silver reindeer were also a welcome addition to the bottom of the tree and added that little extra something that it was missing.
---
Final Reveal
I couldn't be happier to have participated in The Home Depot Holiday Style Challenge this year, and with how the tree turned out. Especially with the cherished memories that came to mind while I was decorating it. It definitely has me in the Christmas spirit and I'm so excited to celebrate with my family and make more Christmas memories this year.
The post Vintage Christmas Tree Makeover appeared first on The Home Depot Blog.