(BPT) – As the seasons begin to change, the time to start planning your holiday travel is now. While you write out a packing list, map out your routes, and decide what dish you'll bring to Thanksgiving dinner, don't forget to also think about your furry family member and how to make travel easier for them.
More than three out of four (78%) American pet owners travel with their furry companions every year.[i] While road tripping with your dog can be fun and bring you closer together, it does present some challenges.
If you're one of the millions of pet parents planning to take your dog with you on a holiday road trip, check out these five travel tips.
1. Allow for extra time
If you're used to taking minimal pit stops during your road trips, you'll need to adjust your schedule for your canine companion. Many veterinarians recommend stopping every 2-4 hours during long road trips for a 15- to 30-minute break.[ii] Not only will this prevent accidents in the backseat, but it can also help keep an anxious dog calm.
2. Stick to their routine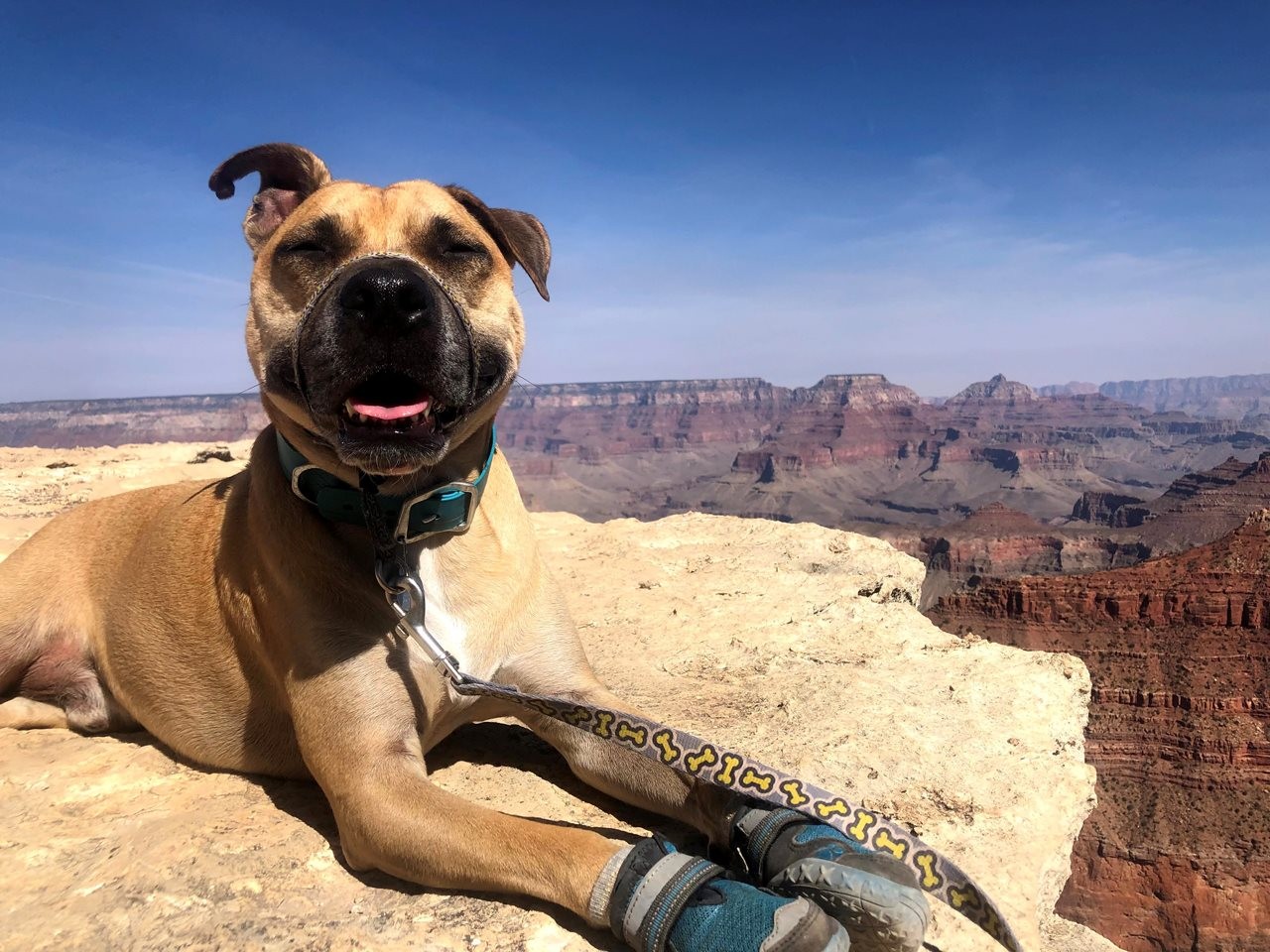 While it may be challenging, it's best to try to stick to your pet's regular routine during travel. For example, if they're used to a long walk or play session in the afternoon, plan a longer break at a park or rest stop for some light exercise.
3. Plan out meals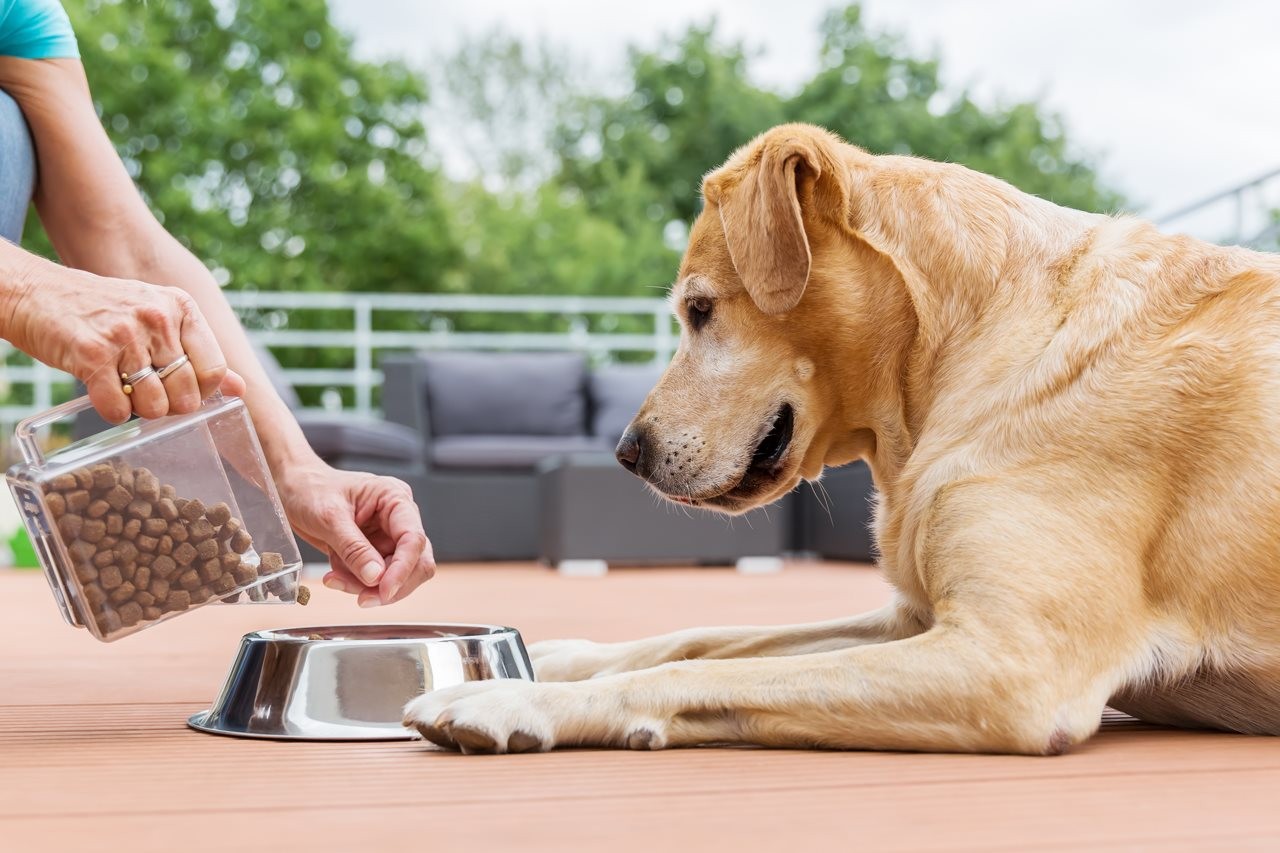 Make sure your dog's stomach is empty before your trip. If your pup rides in the car with a full stomach, they may become motion sick and vomit. Don't feed your dog right before you hit the road. Ideally, you'd feed your pet a light meal a few hours before you leave. If your road trip will take several hours or days, plan to stop for meals.
4. Know the signs of motion sickness
According to a report by the Harris Poll, nearly half of dog owners (48%) say their dog experiences motion sickness symptoms when traveling in a car.[iii] If you're traveling with your canine companion for the first time, be familiar with the signs of motion sickness. While vomiting can be an obvious sign of motion sickness, there are others to look out for:
Panting or yawning
Whining
Excessive drooling or lip smacking
Uneasiness
Fear of riding or even getting in the car
If you're still unsure, check out this online quiz to find out if your dog may be experiencing motion sickness.
5. Talk with your vet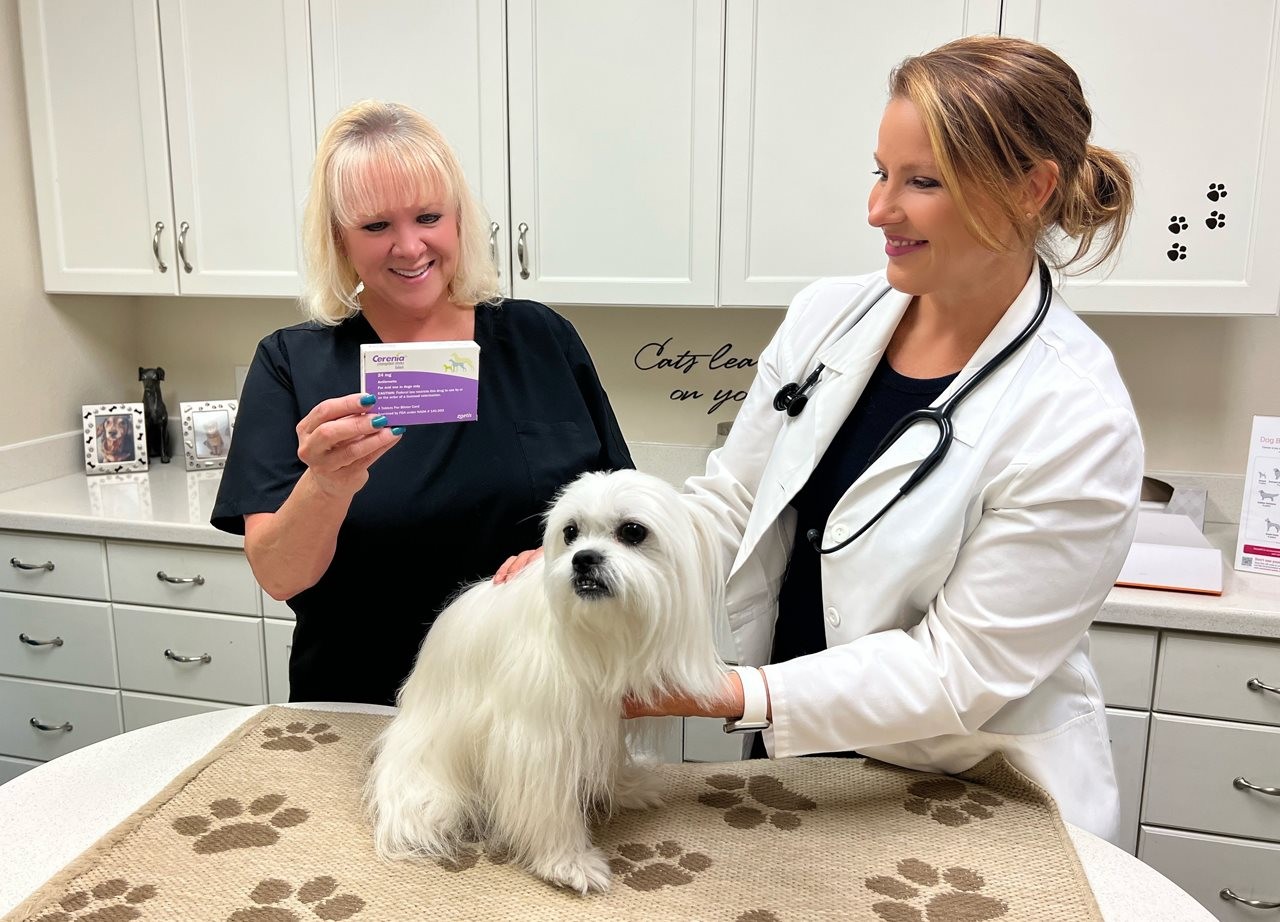 Before your trip, talk with your veterinarian about any potential travel issues, like vomiting due to motion sickness. Your vet may recommend a treatment option, like Cerenia (maropitant citrate) Tablets to help prevent vomiting due to your dog's motion sickness. Cerenia is the first U.S. Food and Drug Administration-approved veterinary medication to safely and effectively prevent vomiting in dogs 4 months of age or older due to motion sickness. Give this prescription medication to your pup a minimum of two hours prior to travel to prevent vomiting due to motion sickness.
Make holiday travel a fun and stress-free experience this year. Using these five tips, you and your pet can hit the open road and enjoy quality time together with minimal accidents and worry.
IMPORTANT SAFETY INFORMATION:
Use Cerenia Tablets for acute vomiting in dogs 2 months and older, and for prevention of vomiting due to motion sickness in dogs 4 months and older. Safe use has not been evaluated in dogs with gastrointestinal obstruction, or those that have ingested toxins. Use with caution in dogs with hepatic dysfunction. In people, topical exposure may elicit localized allergic skin reactions, and repeated or prolonged exposure may lead to skin sensitization.
See full Prescribing Information
[i] Oaks, A. Pet Travel Trends – August 2022. Global Vet Link. https://www.globalvetlink.com/news/pet-travel-trends-august-2022/. Accessed September 13, 2022.
[ii] How Often Should You Stop with a Dog in the Car? WagWalking.com. https://wagwalking.com/wellness/how-often-should-you-stop-with-a-dog-in-the-car. Accessed September 13, 2022.
[iii] The Harris Poll: Custom Motion Sickness and Noise Aversion Omnibus Pet Owner Quantitative Research Report, December 2018.