Festive DIY Holiday Projects
Looking for festive, but simple ways to decorate your home this holiday season? These stocking hanger boxes and Christmas tree shelves are the perfect way to take decor to the next level. Here are just a few of the ways our bloggers brought holiday cheer to their homes.
---
Stocking Hanger Box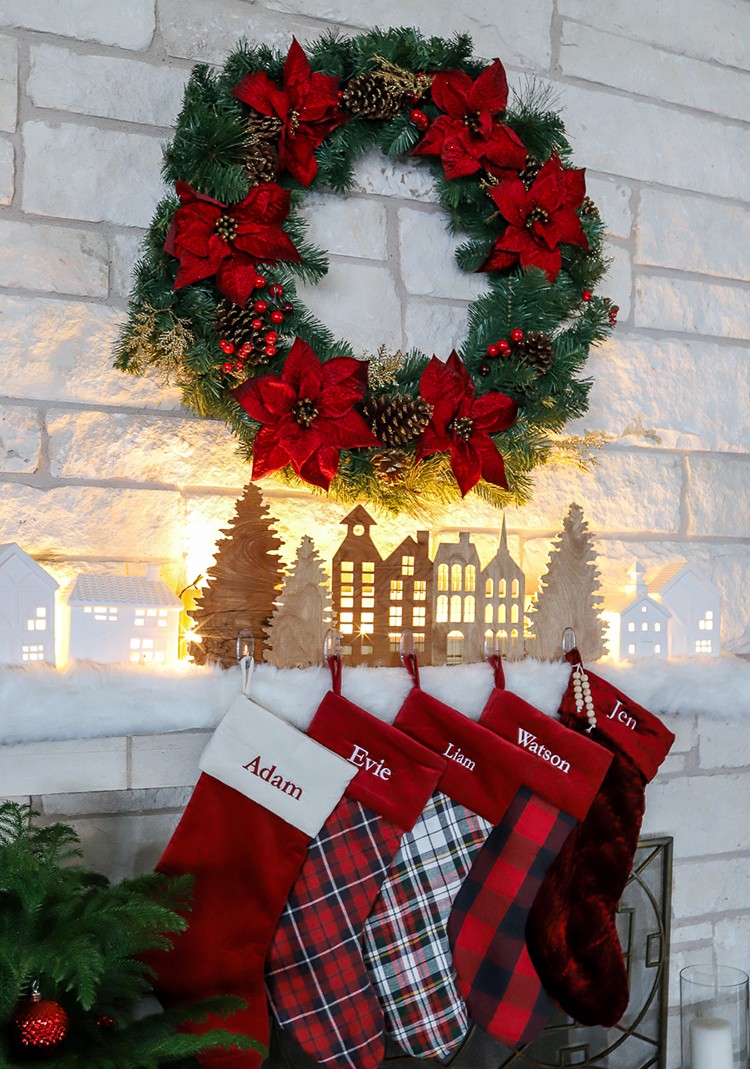 Jen Woodhouse of House of Wood created a beautiful snowy Christmas village for her stocking hanger project. She completed the whimsical scene by adding lights, a stunning wreath and festive stockings. Check out Jen's tutorial on how to make a Christmas village stocking hanger box.
Jaime Costiglio of That's My Letter wanted to include a simple, but sturdy stocking hanger on her mantle this holiday season. To do this, she made individual stocking hanger boxes with small trees potted inside to create a classic look. Get the full story behind Jaime's DIY stocking hanger here.
Be sure to check out all the Stocking Hanger Boxes our DIH Workshop blogger partners created:
---
Holiday Tree Shelf
Laura Nickelsen of The Turquoise Home got creative and made an advent calendar for her holiday tree shelf DIY. Learn more about Laura's DIY project here.
Our final blogger, Laura Tusken of Inspiration for Moms, built a hot chocolate bar with a stackable Christmas tree shelf. The DIY shelf is great for storage, while also adding a seasonal touch to your home.
Be sure to check out all the Holiday Tree Shelves our DIY Workshop blogger partners created:
To learn how to make your own stocking holder box, sign up for our Do-It-Herself Workshop on Thursday, November 16, 2017. To learn how to make decorative holiday shelf, sign up for our Do-It-Yourself Workshop on Saturday, November 18, 2017. Make sure to register for your local DIH Workshop on our 
workshops registration page.
The post Festive DIY Holiday Projects appeared first on The Home Depot Blog.