With a new home build, choosing the perfect flooring can be difficult. Kelsie Millet of
Kelsie MM Photography
was able to take advantage of a few Home Depot products, showing how choosing LifeProof Carpet can make a huge difference in the look and feel of your new home.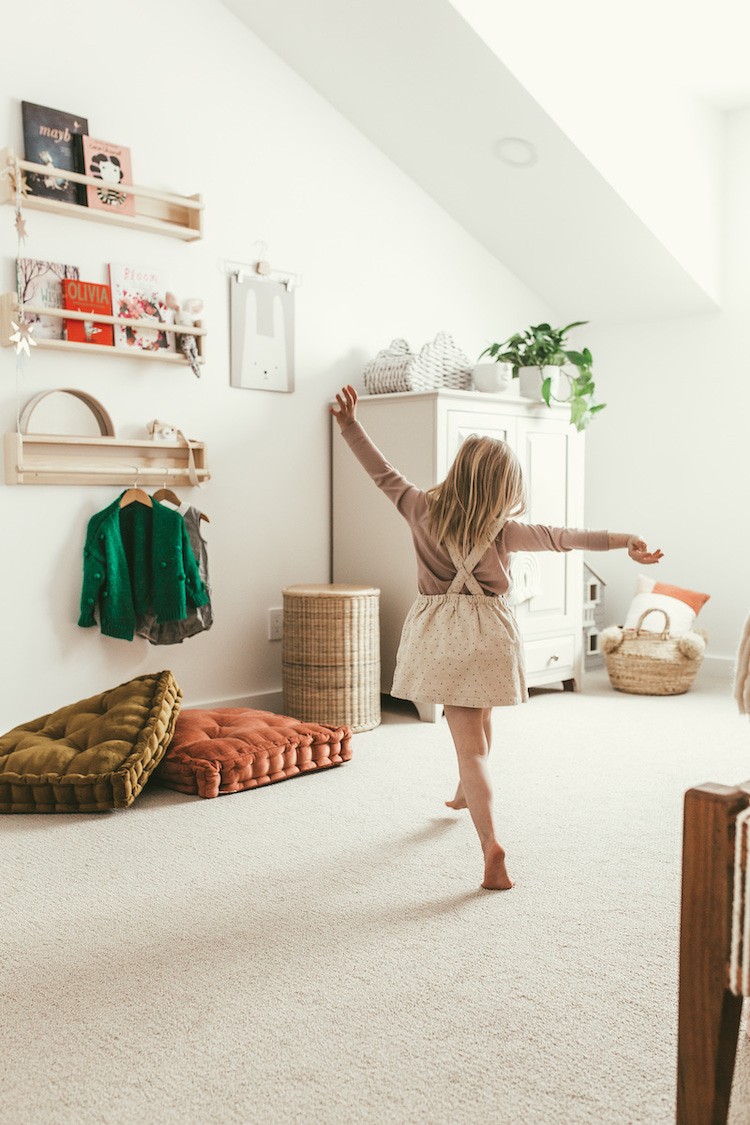 We were counting down the days to get our LifeProof Carpet installed in our home. In the past, let's just say we have had some not-so-great experiences with carpet. To the point that I literally didn't think we would do ANY carpet in this new home. That was until I found LifeProof Carpet. Their 25 year Wear Warranty, Lifetime (yes, you read that right) Household Stain/Pet Stain Warranty has me on board. I couldn't really believe that they would have a lifetime warranty on stains! During my shopping experience at The Home Depot I asked if that is actually accurate, and he assured me that yes it was! He said as long as your carpet is being steamed/cleaned every 12-18 months for cleaning upkeep they will adhere to the warranty. AMAZING right?!
They have tons of different color and pattern options. I was floored. I had several favorites, but we ended up choosing to go with Lower Treasure, in the color Plaza Buff. It has a short pile, making it even easier with kids to upkeep.
Once you have picked out your carpet, The Home Depot will send someone to measure within just a couple of days. After that, lead time is typically about 4 weeks. They do, however, have some carpets that have a rapid turnaround of only 7 days!
Install day was so exciting! I can't believe how quickly everything was laid down. Since our home is a new build we just had to make sure that we had paint and trim done before carpet came in. Other than that, The Home Depot took care of everything. In just a few hours, they laid the nail strips, padding and carpet in two bedrooms.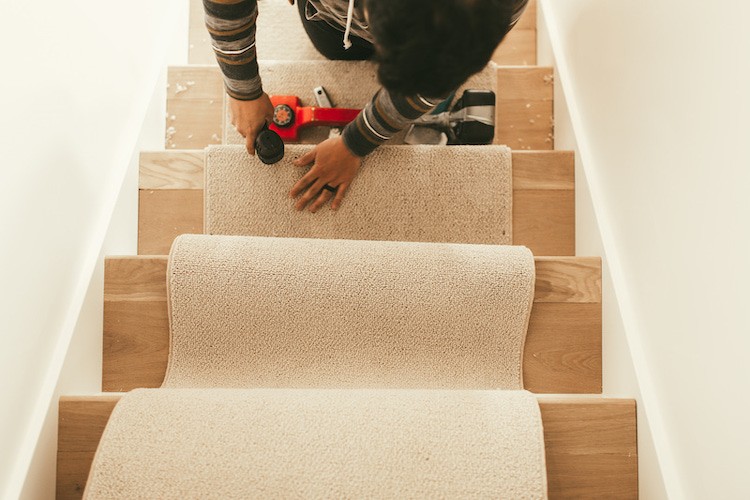 I couldn't be more happy with the final result of not only the carpet but my whole experience with The Home Depot. They were amazing from start to finish in making sure the carpet was going to fit my family's needs and that install would be done to perfection. I could not recommend LifeProof Carpet enough to others, especially those with children.
We decided to install this carpet in both kids bedrooms, as well as a runner down our stairs. It is the perfect carpet to help cozy up a space but also to help our kids feel more comfortable. We all know how rough kids can be, and we wanted to soften their landings as much as we could in the spaces where they will be running around.
Not only do I not need to stress about them having a soft place to land, but I also feel at ease with them being able to play hard and just be kids in their rooms with this carpet. The stain and wear warranty make it easy as a parent to just let everyone enjoy the home.
Bedroom 1 Before:
Bedroom 1 After:
Bedroom 2 Before:
Bedroom 2 After: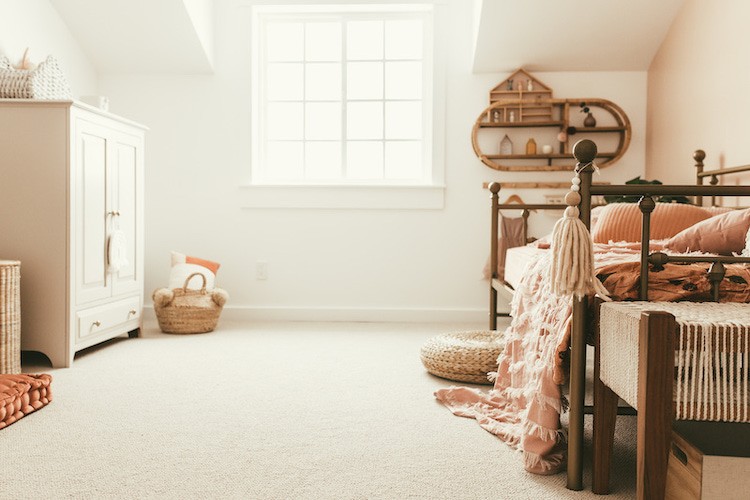 Staircase Before:
Staircase After: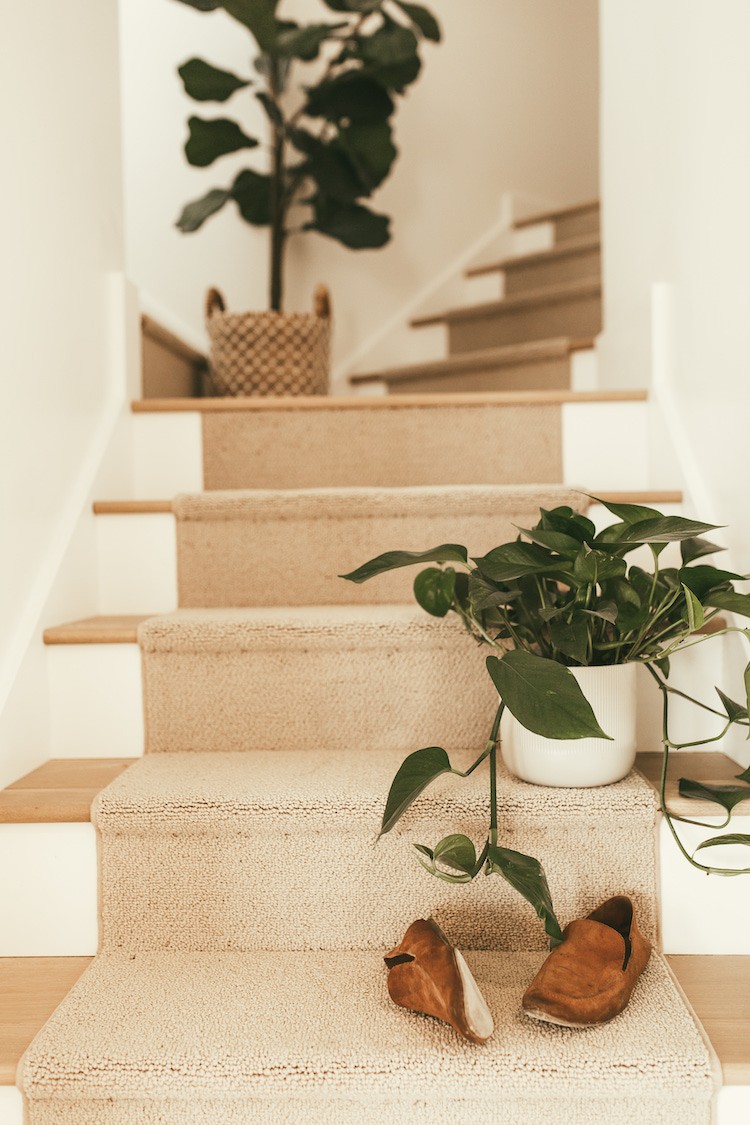 The post Home Refresh with LifeProof Carpet appeared first on The Home Depot Blog.