Living with pets can be a mess – especially when it comes to keeping carpet clean and smelling fresh. Equipped with built-in stain, spill and odor protection technology, PetProof carpet was designed with pet owners in mind. We asked our talented blogger partners to put PetProof carpet, the best carpet for pets, to the test in their own animal-friendly homes.
---
The Lilypad Cottage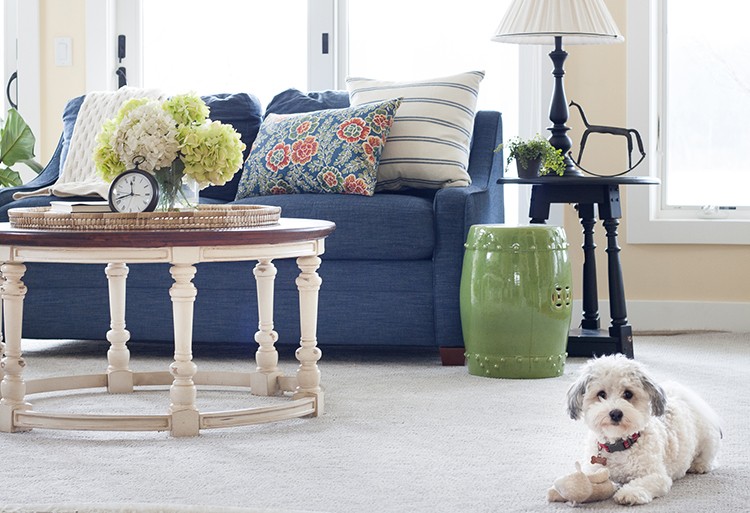 Kelly Rinzema of The Lilypad Cottage is no stranger to the difficulties of keeping carpets clean in a home with two busy kids and an energetic puppy. Kelly chose a PetProof carpet style with a subtle pattern and warm gray tones to match the neutral color scheme in the busiest room of her home. Stains, dirt, and spills are no match for her new floors.
---
Dream Green DIY
With four pets, Carrie Waller of Dream Green DIY debated updating her living room with hardwood floors for easy clean-up, but knew she would miss the softness of carpet. After hearing about PetProof, Carrie was so excited to update her home with new carpet that perfectly matched her space and could be easily cleaned!
---
Making Home Base
Pets don't always follow house rules and somehow find their way into the off-limits rooms of the house. Chelsea Coulston of Making Home Base needed to replace the carpet in her bedroom – one of those off-limits zones that her dog Rudy loves to sneak into. Rudy's dirty paws are no match for her new PetProof carpet.
---
At Charlotte's House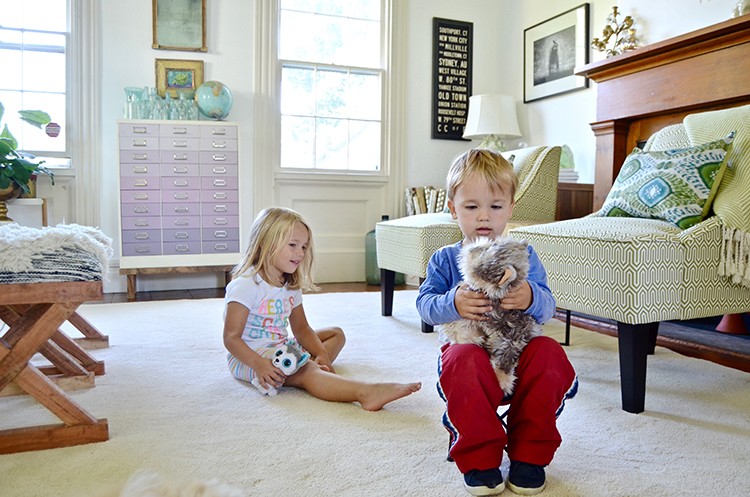 Sometimes, pet messes and kid messes go hand-in-hand. Charlotte Smith of At Charlotte's House needed a new rug for her office that happens to be located right beside her kids' playroom. With a constant stream of kids and dogs running through the office, she needed something soft enough to play on, but tough enough to resist those pesky stains. Her new bound carpet was the perfect solution for this space.
The post The Best Carpet for Pets appeared first on The Home Depot Blog.